We've never been ones for rules when it comes to fashion, so we've been breaking the "No white before Memorial Day" rule for the past month. However, there's definitely something about the holiday that makes us want to break out our white denim and bleached sundresses.
The pale hue is one of the things we love most about summer, but wearing white to a barbecue or party is like walking through a maze filled with stain-causing hurdles. Well ketchup and vino be damned, because Zanna Roberts Rassi, senior fashion editor at Marie Claire, has all the tips you need to keep your whites extra bright this summer.
1. If you're planning on wearing white out, carry an on-the-go stain removing option (like Shout wipes or a Tide pen) to help stamp out any stains immediately after they happen. If you don't have anything on-hand, wet the stain with with an ice cube and continuously dab.
2. Immediately after a spill, apply pressure to the stained area to soak up as much of the liquid as possible. Tackle the outer edges first to prevent the stain from spreading.
3. For a DIY remedy, dip a wet toothbrush in a box of baking soda and scrub the stain with the paste. Allow the baking soda to work for 15 minutes before washing. Don't wash away with water straight away because it will seal the stain.
4. Don't use traditional bleach. The harsh chlorine bleach will strip the white color from the fabric. Instead use a hydrogen peroxide-based bleach like Oxy-Clean that will keep the colors bright.
5. After washing an item with a stain, check the wet laundry before throwing everything in the dryer. If the stain is still there, treat it again and throw it back into the wash. If you don't, the heat from the dryer will set the stain permanently.
Now that you've got the know-how to keep your whites looking crisp all summer, here are some of our favorite styles for this season.
Essential Structured Blazer, $80, Mango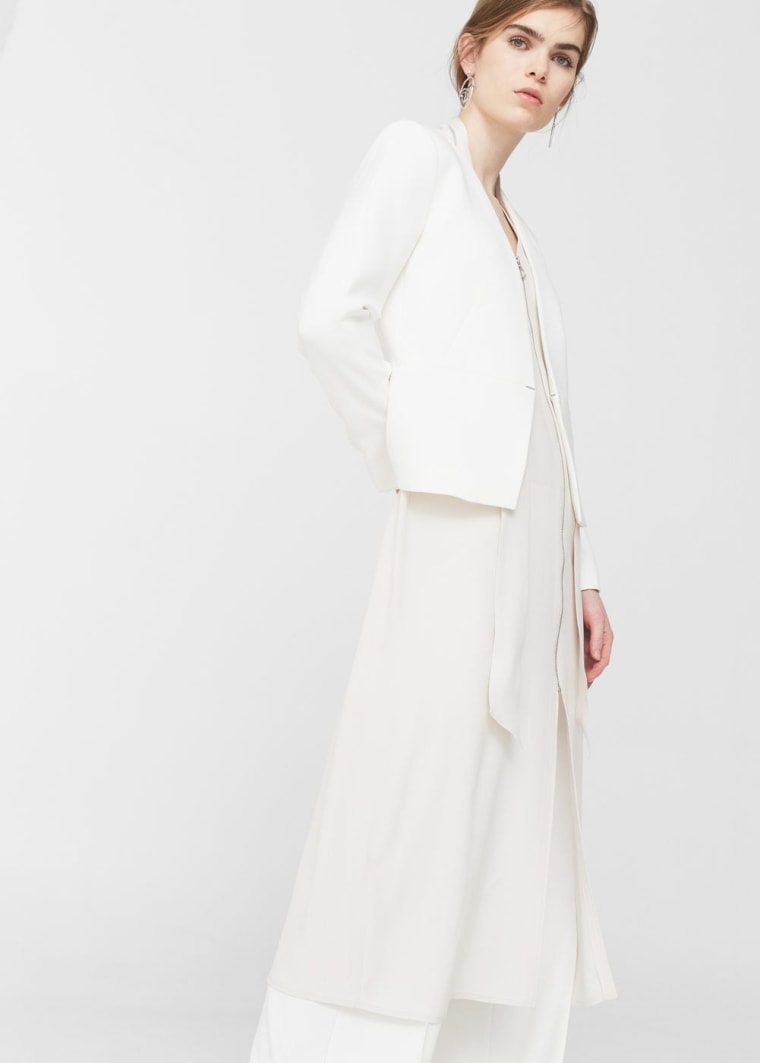 High-Waist Trouser, $80, Mango
Eyelet Shirtdress, $98, J.Crew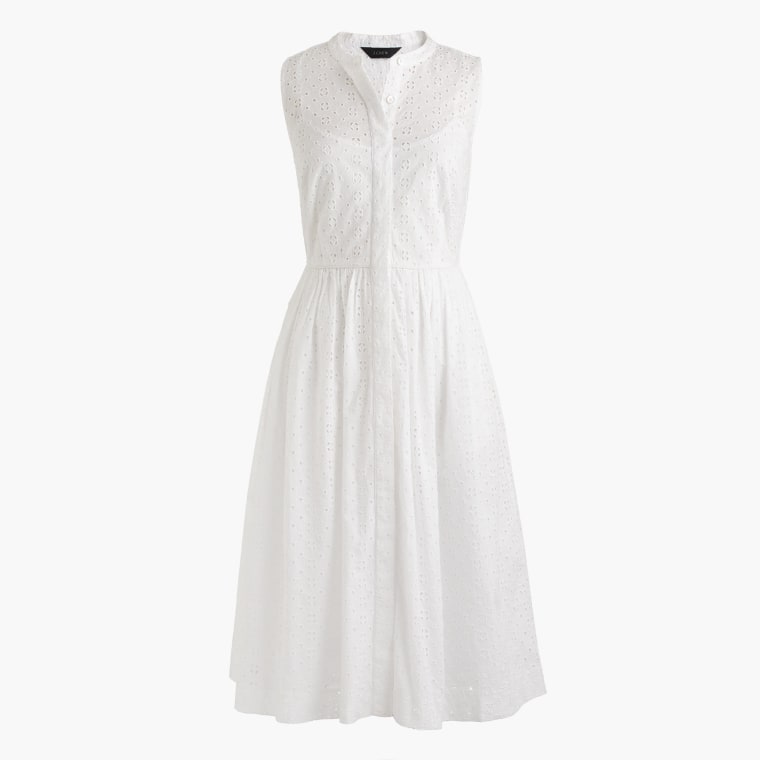 Contrast Crop Top, $23, Zara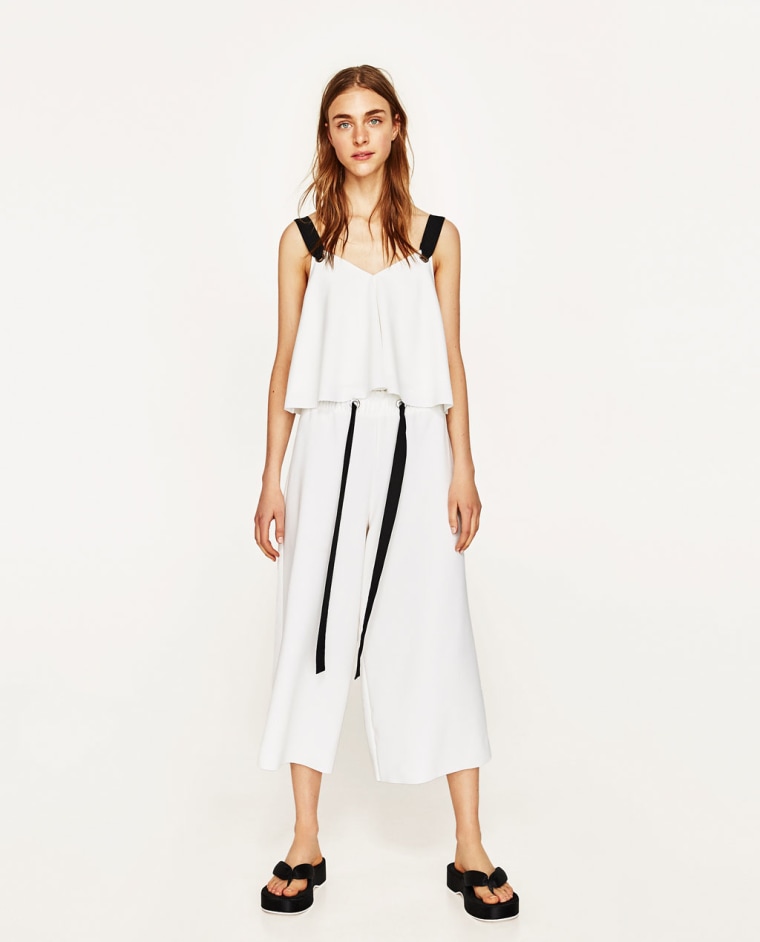 Culottes With Contrasting Bow, $30, Zara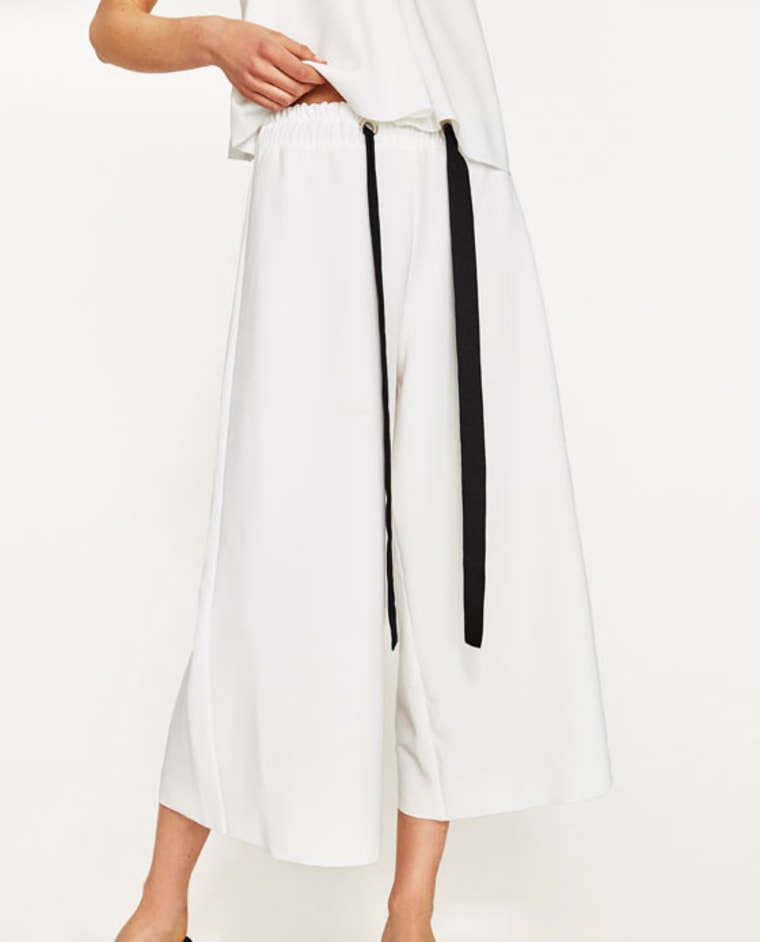 Short Sleeve Shirt, $25, H&M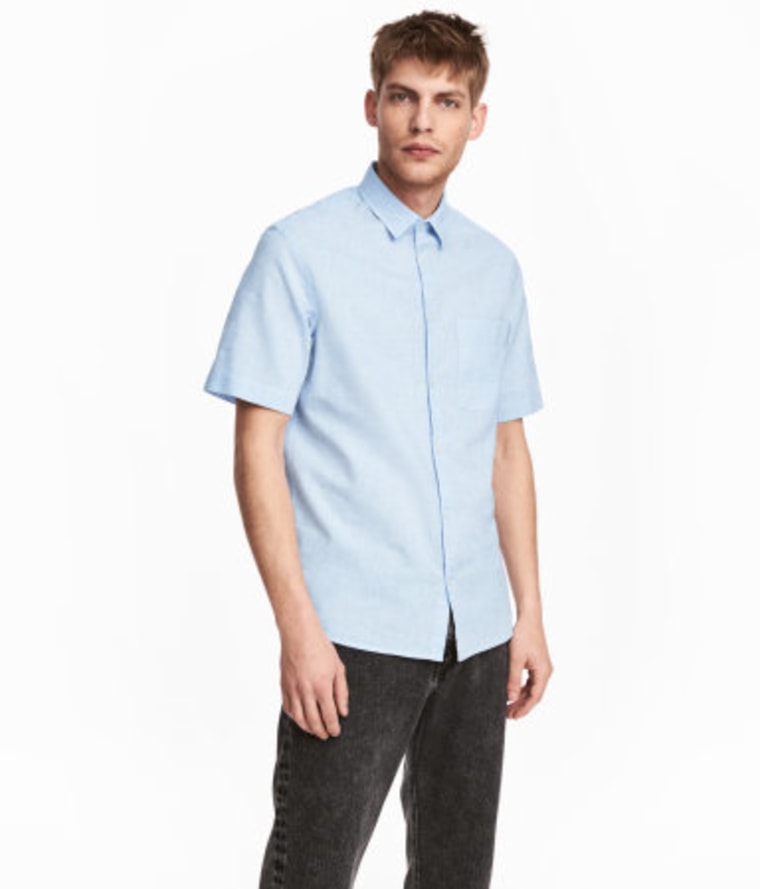 Biker Jeans, $40, H&M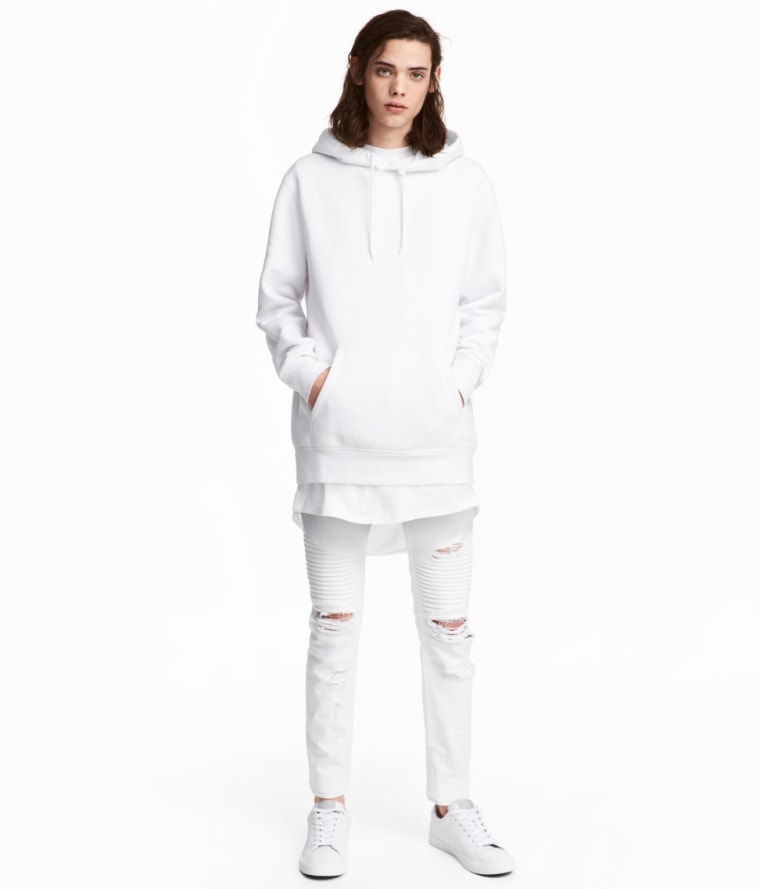 RELATED