A hairstylist in Oshkosh, Wisconsin proves what a big difference one simple act of kindness can make by offering a life-changing haircut to a woman dealing with severe depression.
Kate Langman, a stylist at an ULTA Beauty salon, first encountered the woman when she came into the beauty store looking for products to fix her heavily matted hair. It had gotten that way after months of laying in bed, unable to move.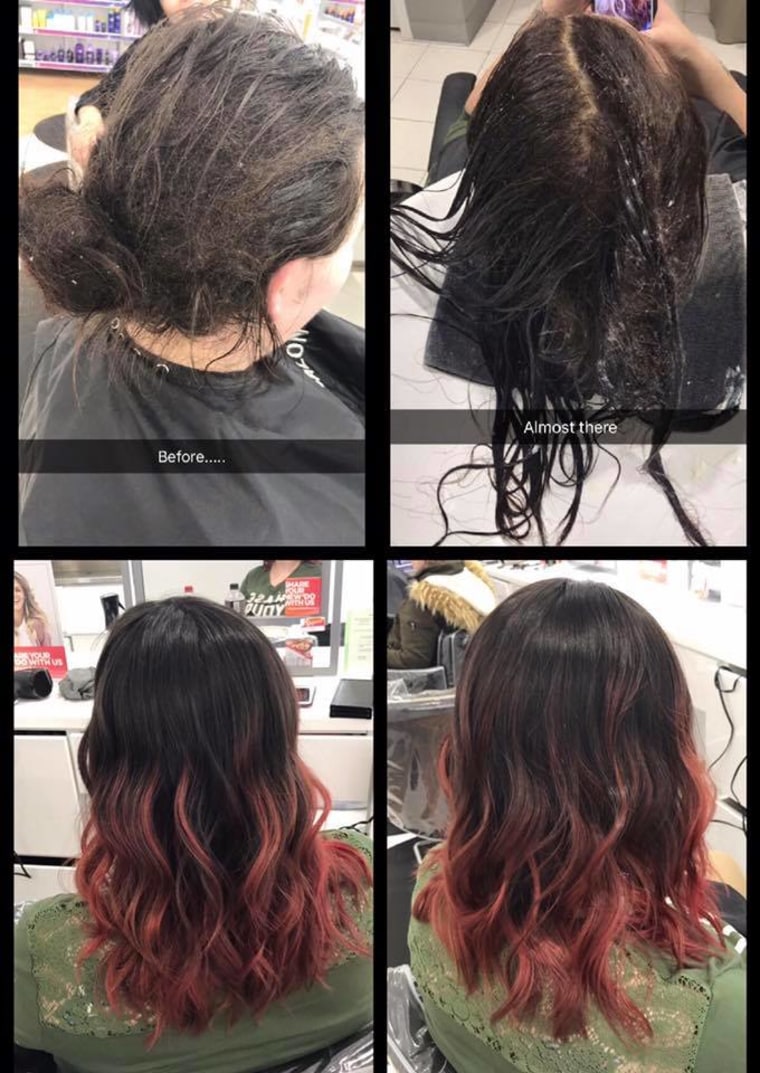 "When I asked if she needed any help, she began to tell me her story," the 22-year-old wrote on Facebook to share the story that has since gotten massive attention.
"She couldn't get out of her bed for six months. Which meant she didn't wash her hair or brush it," Langman wrote about the woman, who she kept anonymous out of respect, describing her severe depression. "She kept pulling it back into this bun which after that long (amount) of time turned into a huge dread lock (sic). The bun was so matted that it felt like she literally had rocks on the back of her head."
Langman encouraged the woman to leave the products on the shelf and to come in for an appointment the next day so she could help restore her hair. The woman didn't show up for the appointment, but called two weeks later to schedule another time. Again she didn't show up.
On March 8, the woman walked back into the store and told Langman she had finally gotten herself out of bed again and wanted help with her hair.
"I had a huge sense of relief when she walked back into the store that day," Langman, who has a close family member who suffers from depression, told TODAY. "It meant she still had the drive to better herself. I knew if I could help her, it could be the first step to her becoming happier."
Langman, who spent more than eight hours conditioning, untangling and styling her client's hair, told TODAY she tried to keep her guest comfortable and relaxed through out the process.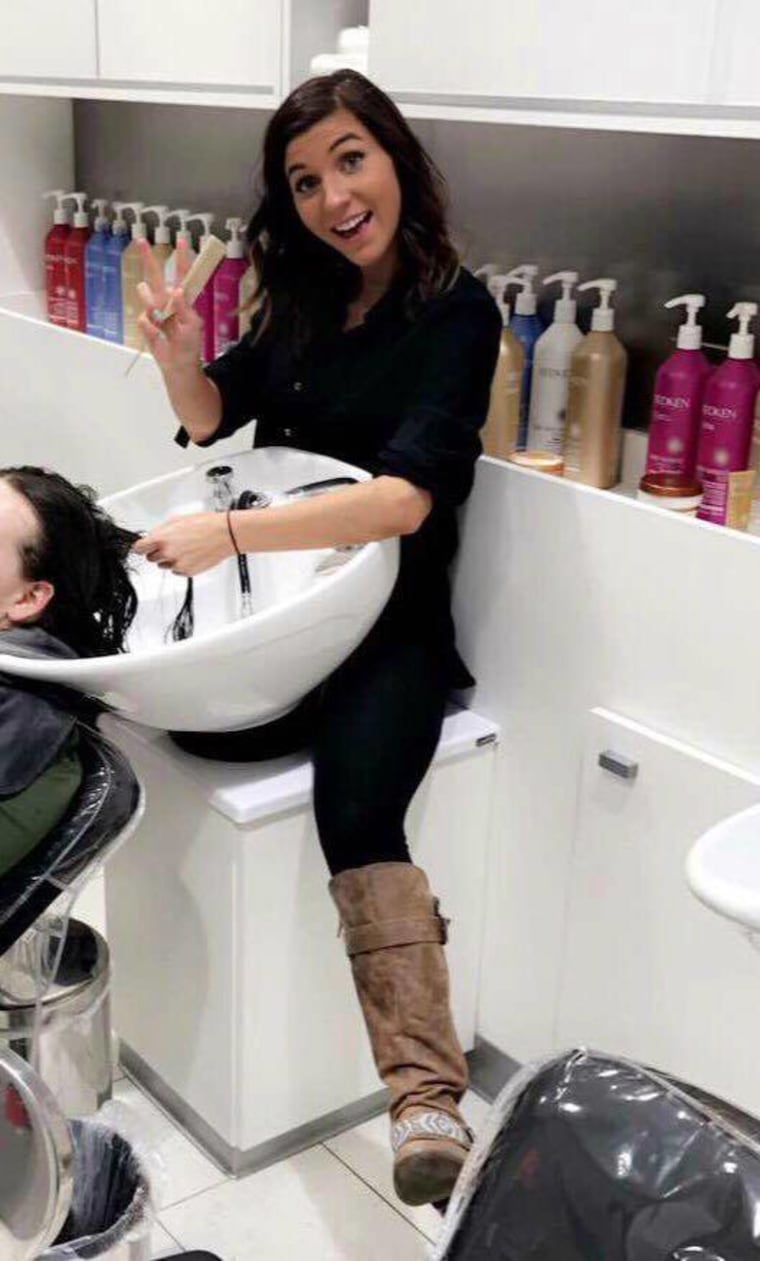 "I learned a lot about her life and where she came from which explained quite a bit," Langman, who is also in school to become a special education teacher, told TODAY. "That was the big eye-opener. She didn't choose to be depressed."
By the end of the day, Langman's hard work and dedication to her customer paid off. The woman's hair was transformed from matted knots into glossy waves with red highlights.
"By the end of this service, I could see the sparkle in her eyes and I could see her cheeks get rosy pink from the excitement of not only being able to run her fingers through her hair again, but she felt herself again," wrote Langman. "I changed someone's life today and I'll never ever forget it."
Eventually, Langman's original post was shared on the "Love What Matters" Facebook page and has now received more than 158,000 likes at publish time. Additionally, thousands of people have taken to the page to share their own stories of various struggles and depression.
"As someone who suffers from depression, I know that the fear of judgment is something that has kept me away from places I know could help," wrote one commenter. "The best part of this story for me is the kindness and lack of judgment and willingness to help. And her hair looks beautiful in the end!"
While Langman says she is a bit overwhelmed by all of the responses, she's glad the story is showing people that they're not alone. And there was one comment in particular that grabbed her attention. The woman, who Langman had spent so much time helping, shared the post and publicly thanked her stylist.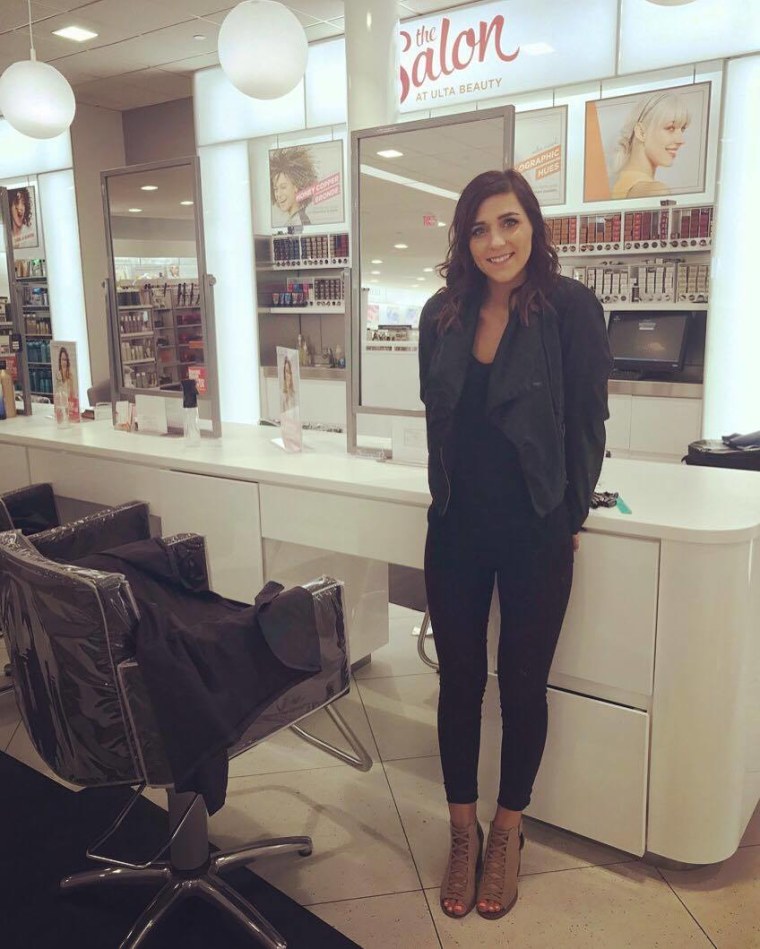 "She gave me the courage to try and change my life," wrote the woman, who now keeps in touch with Langman.
"THANK YOU so much with all my heart and soul," she continued. "You saved me and helped me come back from the edge I was also going over. You always have my love and gratitude."