Spring is here, which means our ankles are finally coming out of hibernation.
But don't worry if a brand new wardrobe isn't in the cards for the new season; you can cuff, tuck and roll your way to a fresh look for free. You heard right! The tired clothes you wore last year can easily be turned into a new look with a couple of styling tricks.
Here's how to nail a perfectly imperfect pants cuff that'll stay all day long.
Start with your favorite pair of jeans. They can be floor-length or ankle-length... it doesn't matter! A boyfriend fit works really well with this look.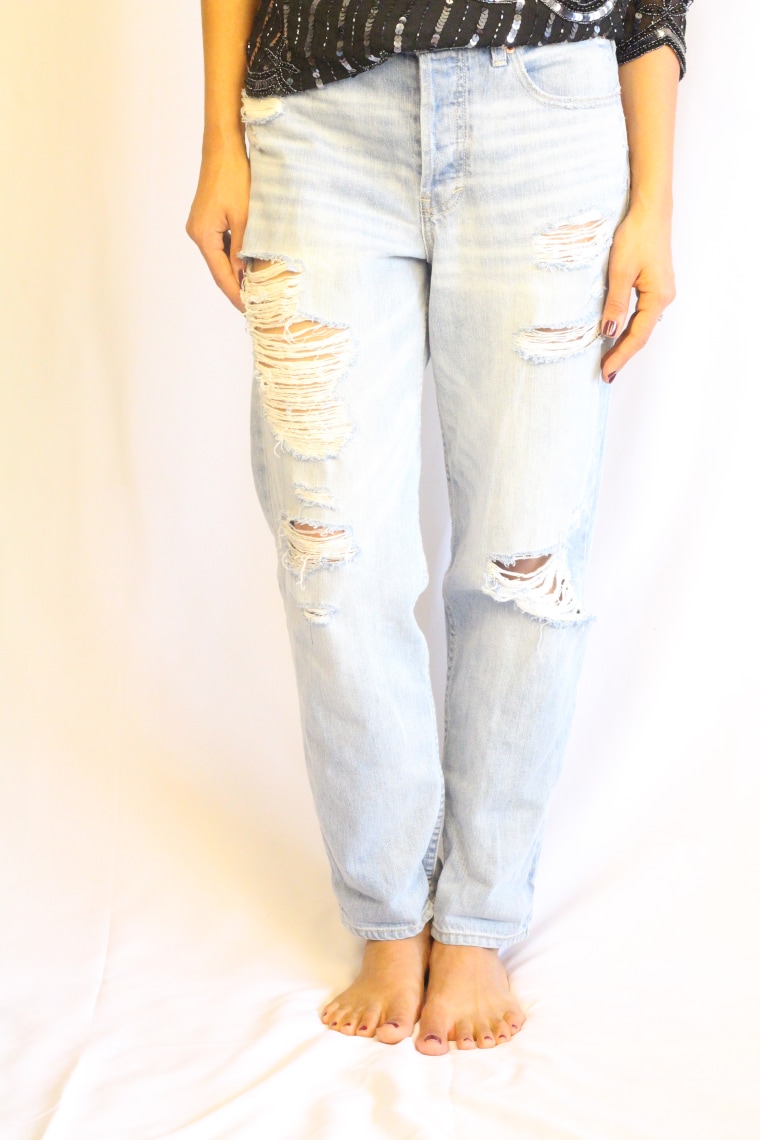 Step 1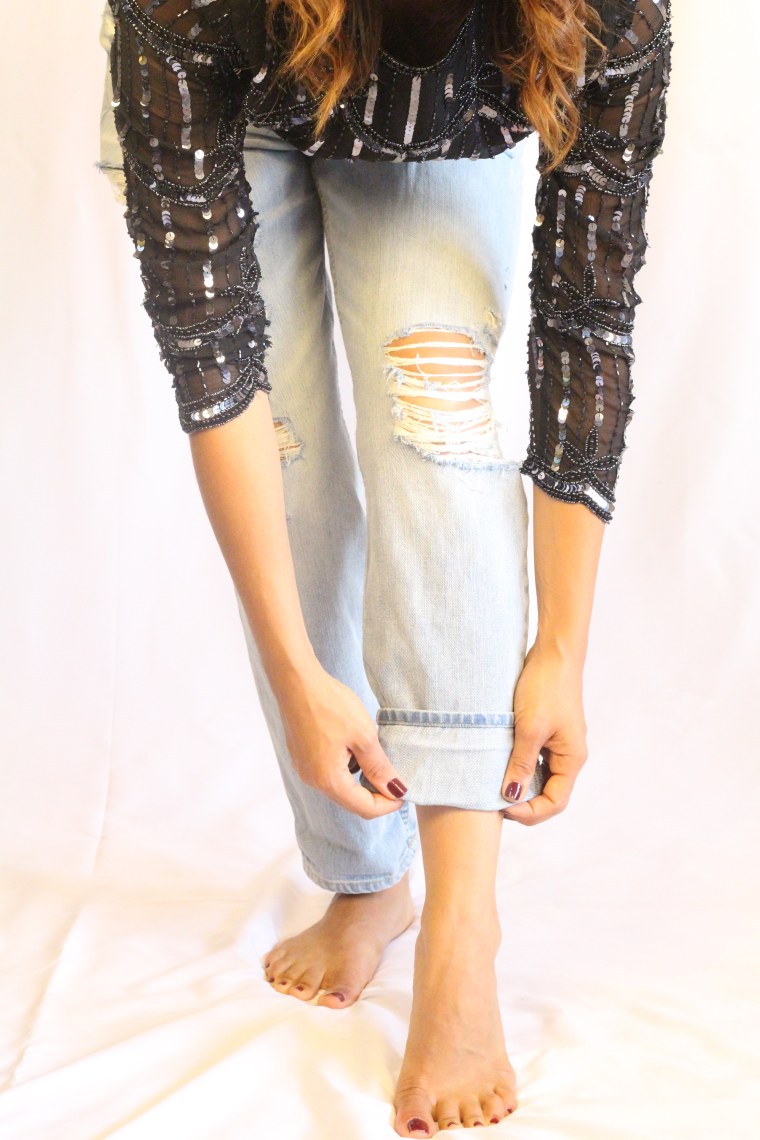 Fold denim at least four inches from the bottom.
Step 2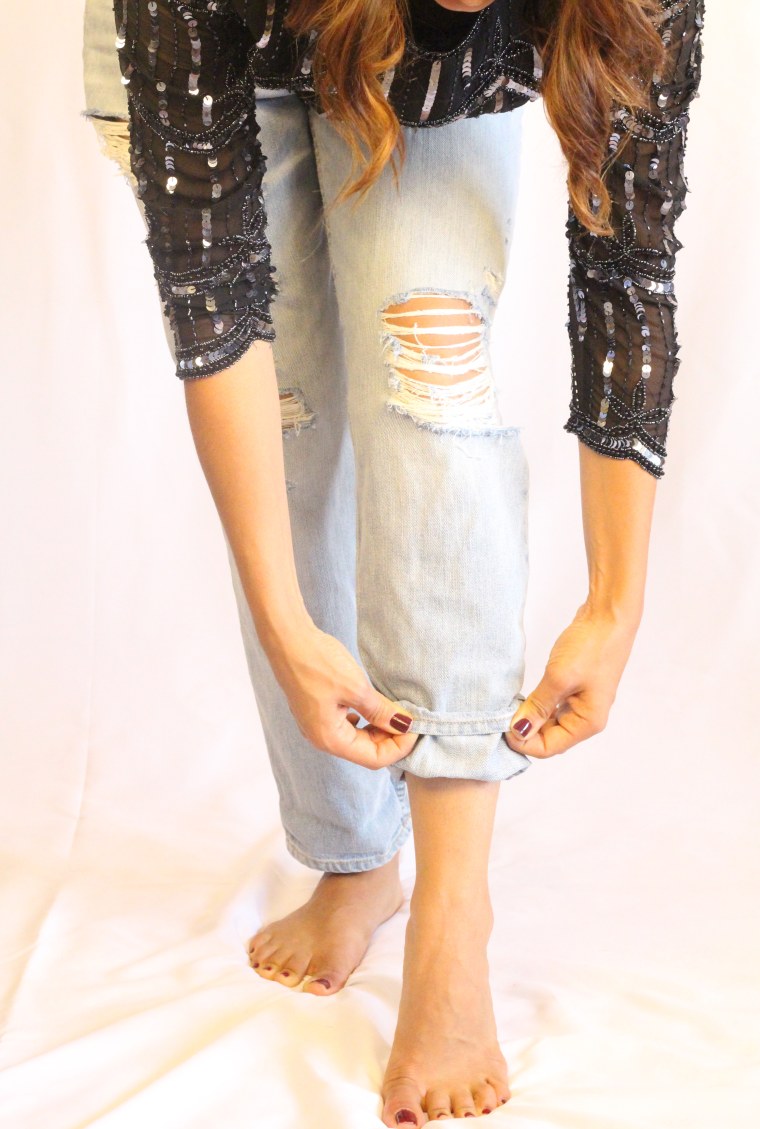 Roll the top of the hemline back down.
RELATED: How to roll up sleeves like a professional stylist
Step 3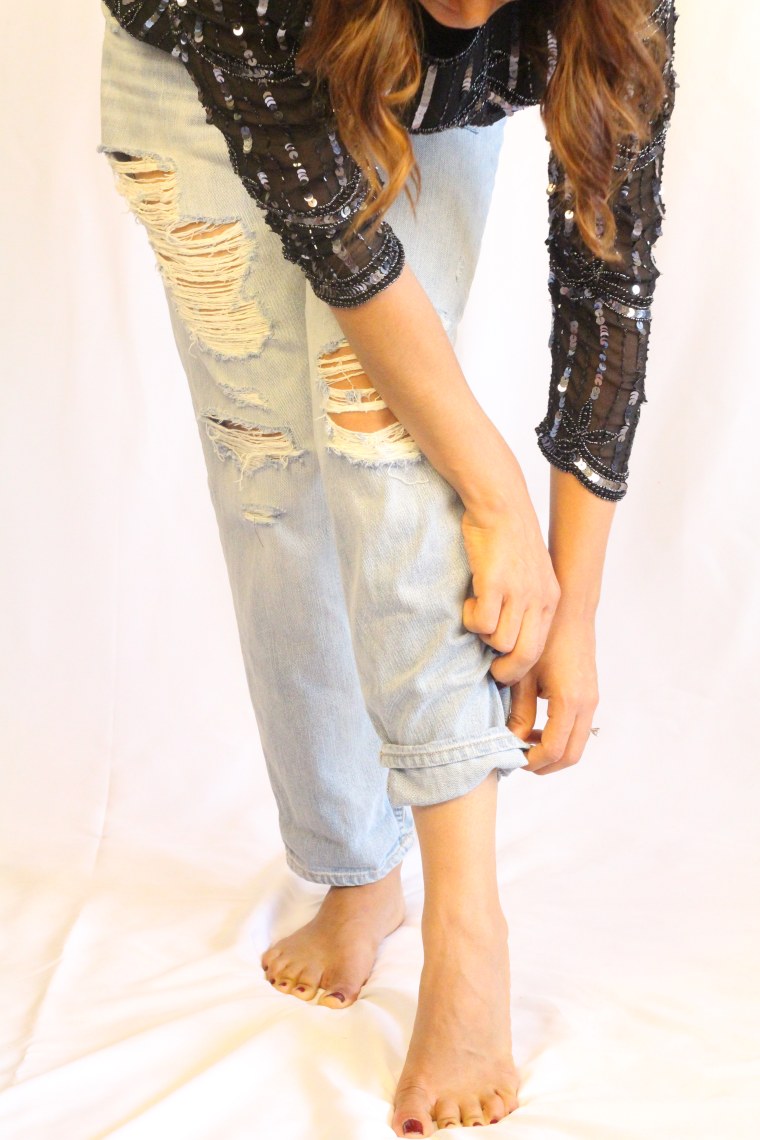 Tug jean back up on one side, this adds a effortless cool that really ups style factor. The imperfect folds add texture and interest.
Step 4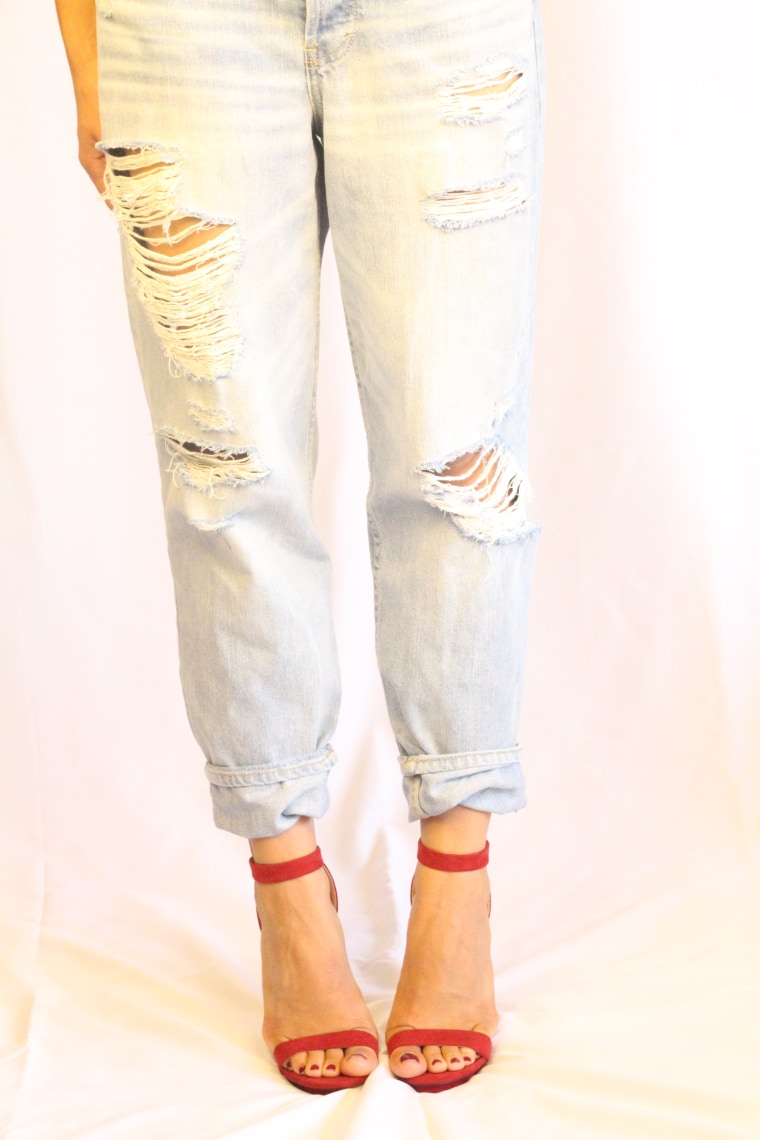 Pair you're newly cuffed jeans with heels for a street-meets-elite look.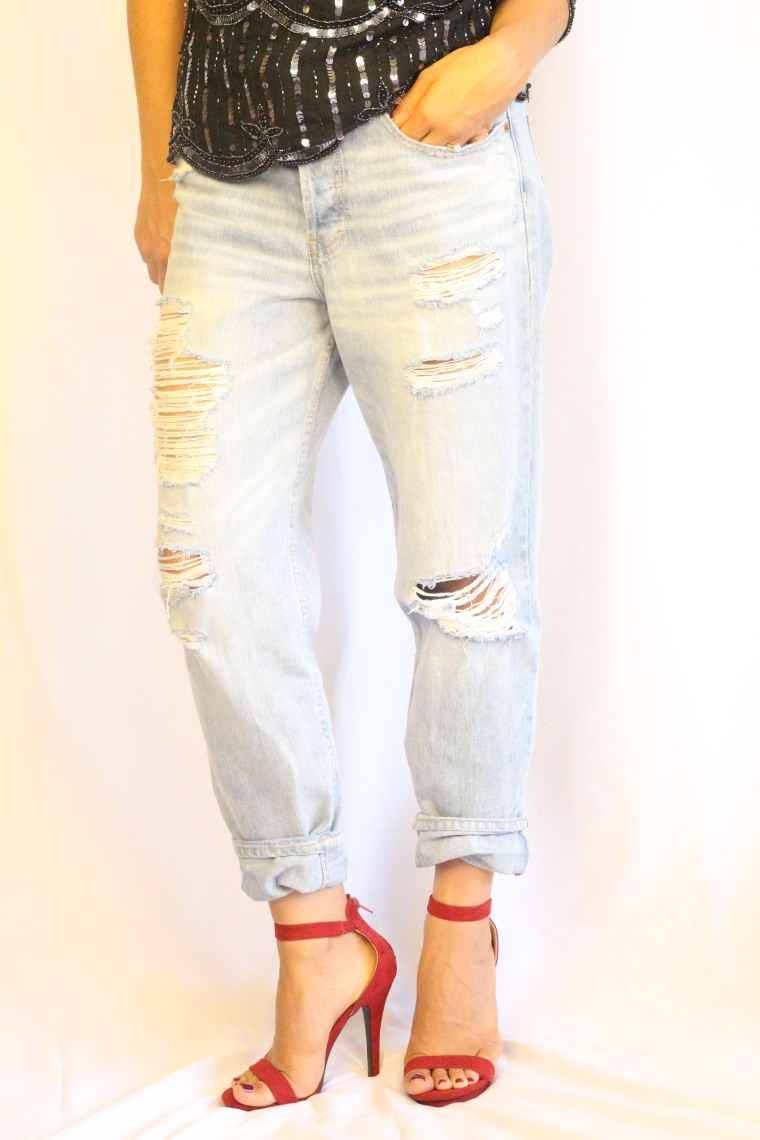 Now you're ready to hit the town!
Credit: Abercrombie & Fitch Straight Jeans, $88; Charlotte Russe Single Sole Ankle Strap Heels, $20; vintage top model's own