It's that time of year again! With the new year comes new resolutions — and we're willing to bet that getting more organized is high on your list.
Whether you need a unique way to organize makeup, a tidier desk or a solution for all your kid's loose toys around the house, we've got stylish and chic ways to inspire your new year of organization!
RELATED: How to create a capsule wardrobe (and simplify your life)
1. Sugar Paper Desk Accessories, $6-$15, Target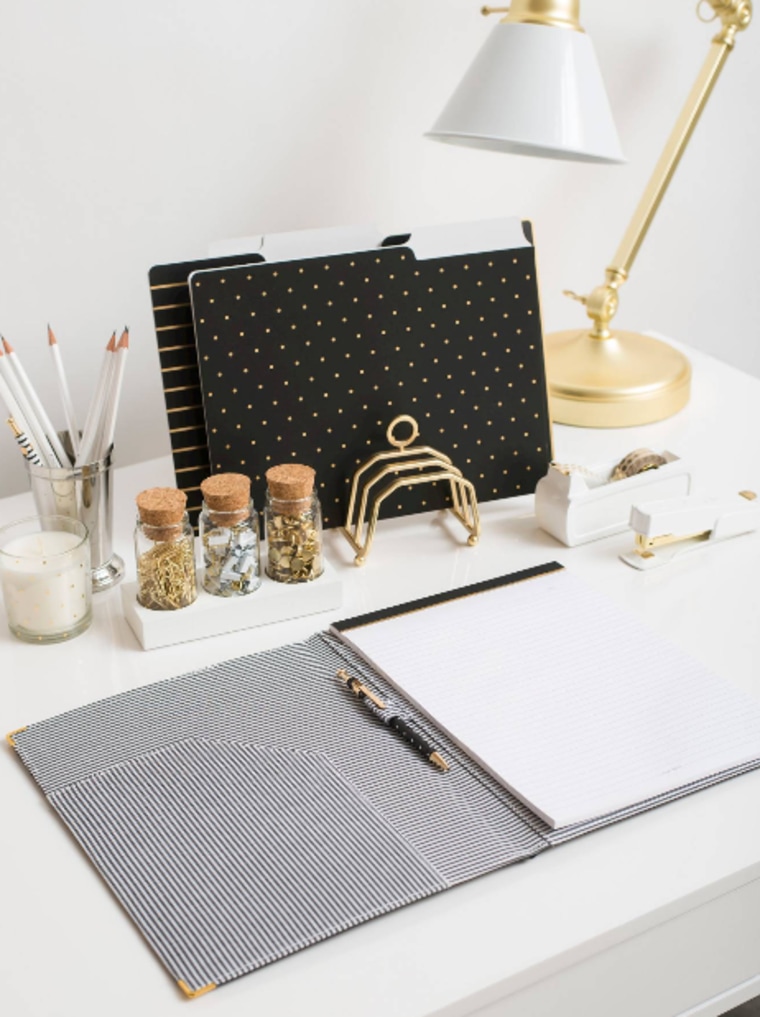 Your desk officially just became Instagram worthy with these sleek, gold and white accessories.
2. Wood Makeup Organizer, $32, Etsy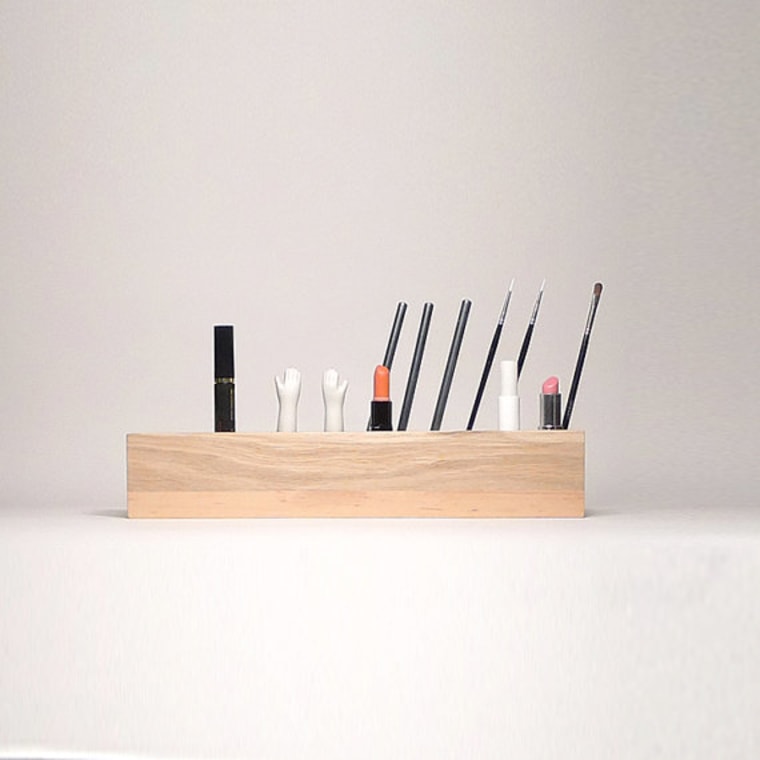 Clear up coveted drawer space and put your makeup brushes and lipsticks on display in a hip and modern wood holder.
3. The Daily Edited Pouches, $90, The Daily Edited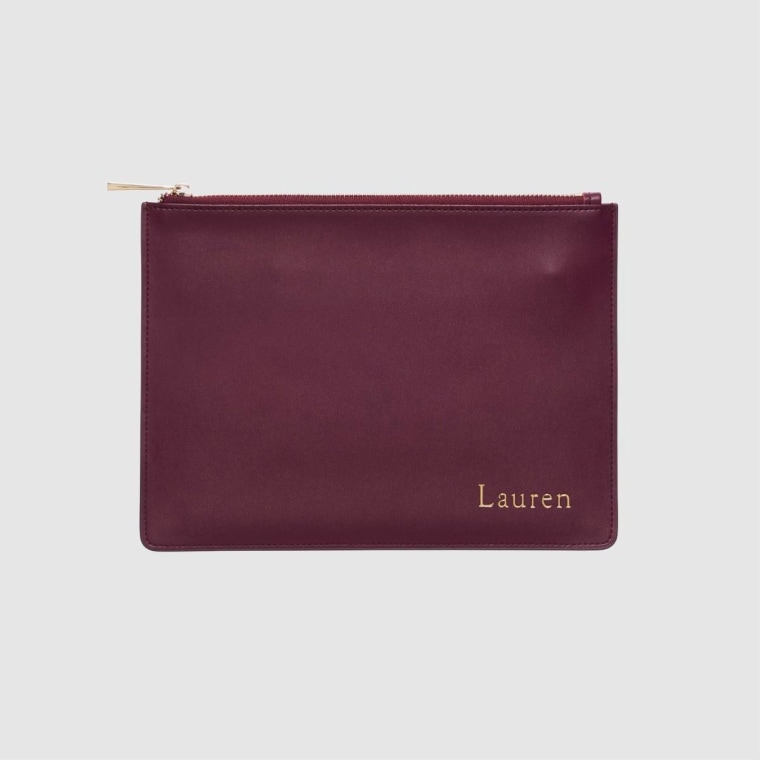 The best part about these customizable leather pouches is that while they'll hold everything you need day-to-day (and then some!), they also can double as a chic clutch for a special night out. Choose between many textured leather finishes and customize them with your hardware color of choice and monogram.
RELATED: Give your purse a makeover! How to organize your handbag
4. Cord Taco 5-Pack, $29, This Is Ground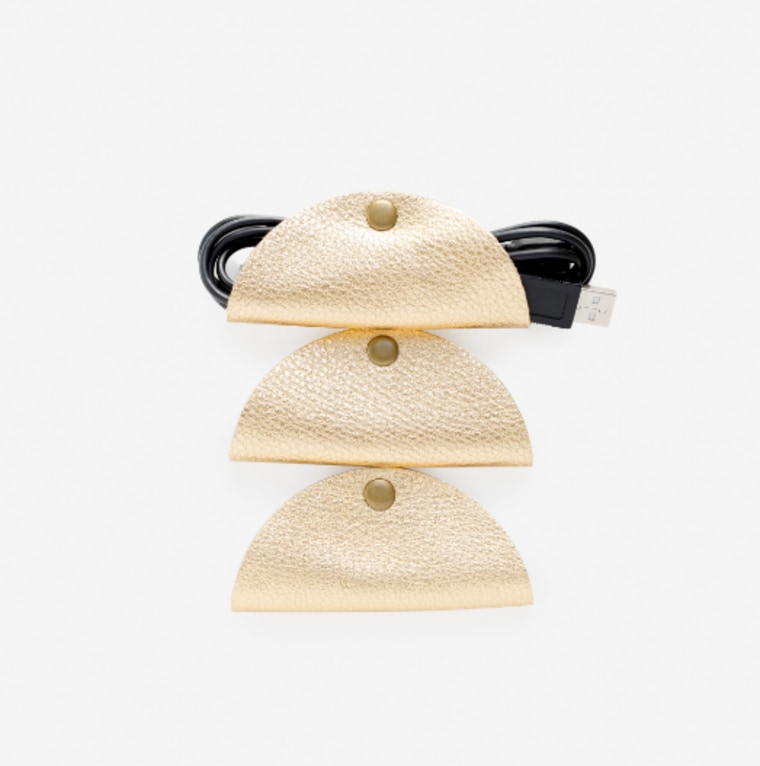 Whether it's headphones or loose USB cords, you probably have a few loose gadget cords tangling up in your purse. Made of real leather, these half-moon organizers keep your cords confined and knot-free.
5. Striped La Jolla Baskets, $78-$168, Serena & Lily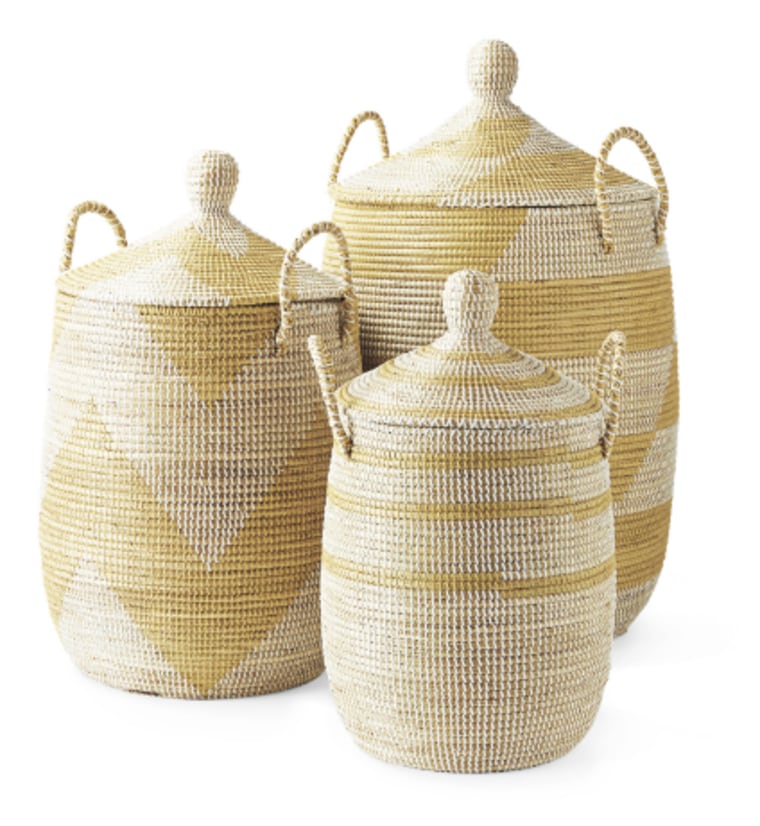 Who says toy bins have to look like, well, toy bins? Conceal your kid's toys with these bright and beautiful handmade baskets.
6. Magnetic Wall Bar, $50, Crate & Barrel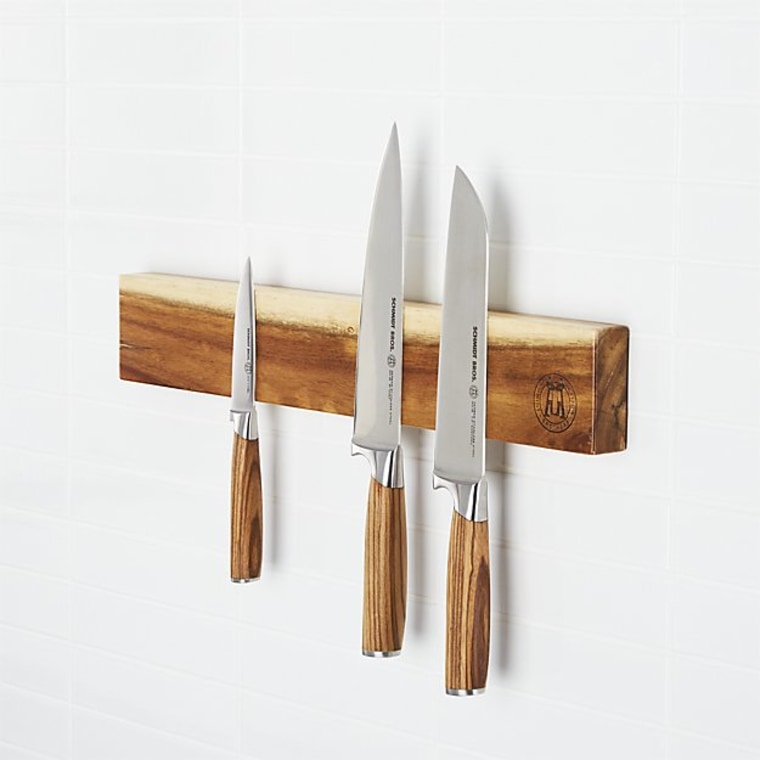 It's time to clear up your precious kitchen counter space by getting rid of the knife block. The magnetic wall bar is simple and practical by using a strong magnet to grip a wide range of knives in all shapes and sizes.
7. Orbit, $40, HButler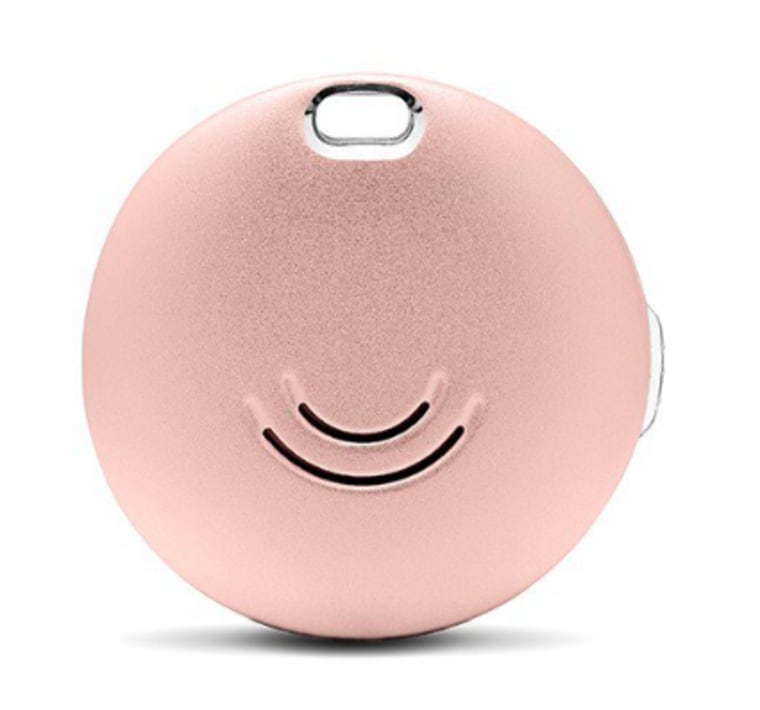 The days of scrambling for your keys as you run out the door are over. The Orbit comes in 12 colors and will find your phone, keys and even take a selfie.
8. AOA Canvas Pouch, $1, ShopMissA.com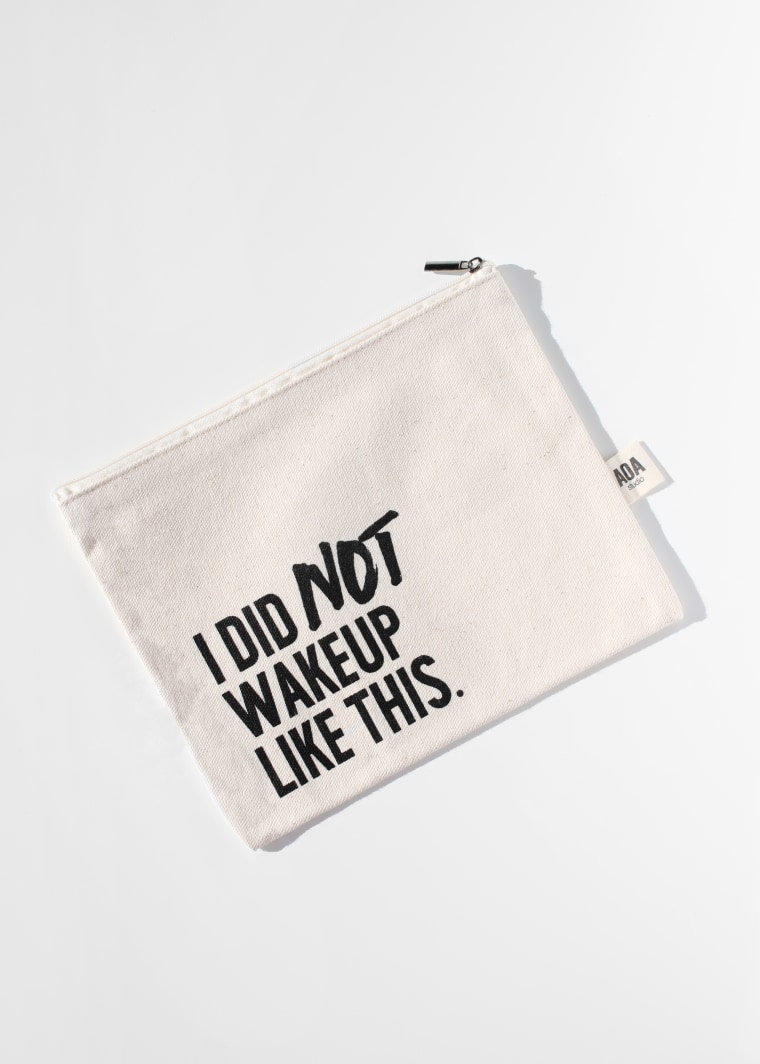 Whatever you need a bag for, Shop Miss A has you covered. We recommend stocking up on a few of these before your next trip to help keep all of your essentials organized. Whether you need a canvas bag for your shoes, hair tools, makeup or miscellaneous items, these $1 quirky canvas bags will do the trick. And they're sure to be a conversation starter.
RELATED: 4 easy ways to master your makeup in 2017
9. Z Palette, $20, Ulta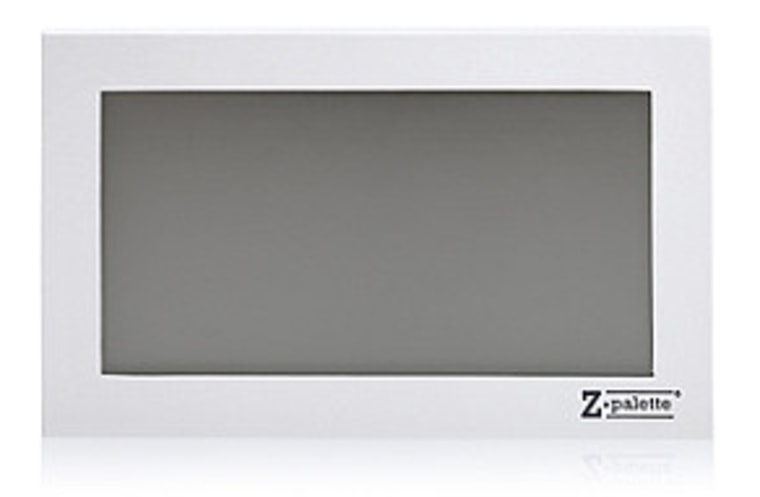 Say goodbye to loose eye shadow jars and smeared concealers all over your purse. There's now one solution to organize all of your favorite makeup in one place — regardless of brand. Remove eye shadow, blush, bronzer and powders from their original packaging (using the included instruction guide) and secure them all into the Z Palette magnetically or with the included metal stickers.
RELATED: Meet the makeup case that professional artists use
10. Marble Planner, $36, Poketo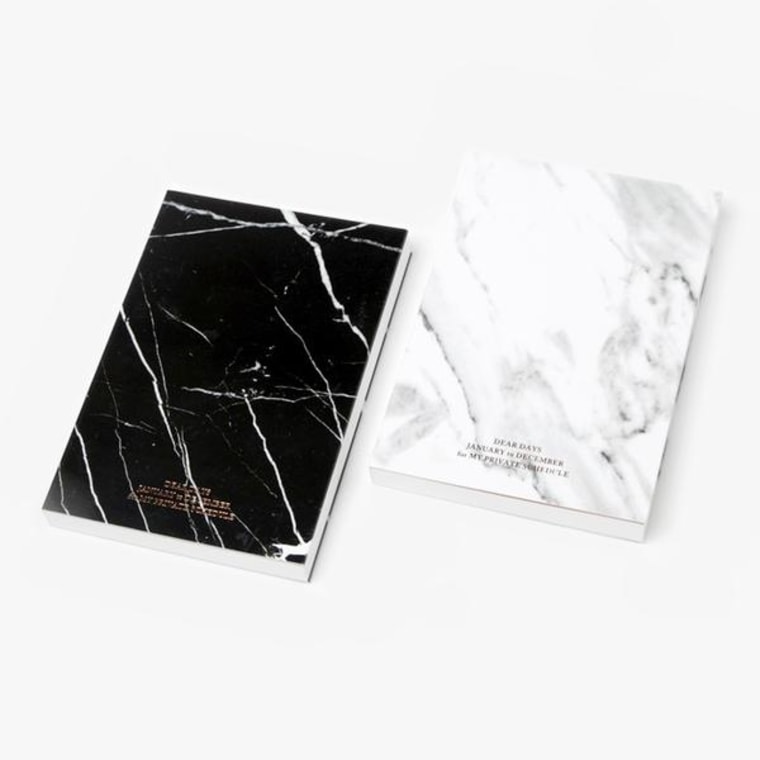 Keeping your calendar up-to-date just got a whole lot more beautiful with this marble planner that features metallic copper pages and copper foil printing throughout. Who knew scheduling could be so pretty?
11. Pineapple Pencil Holder, $16, Anthropologie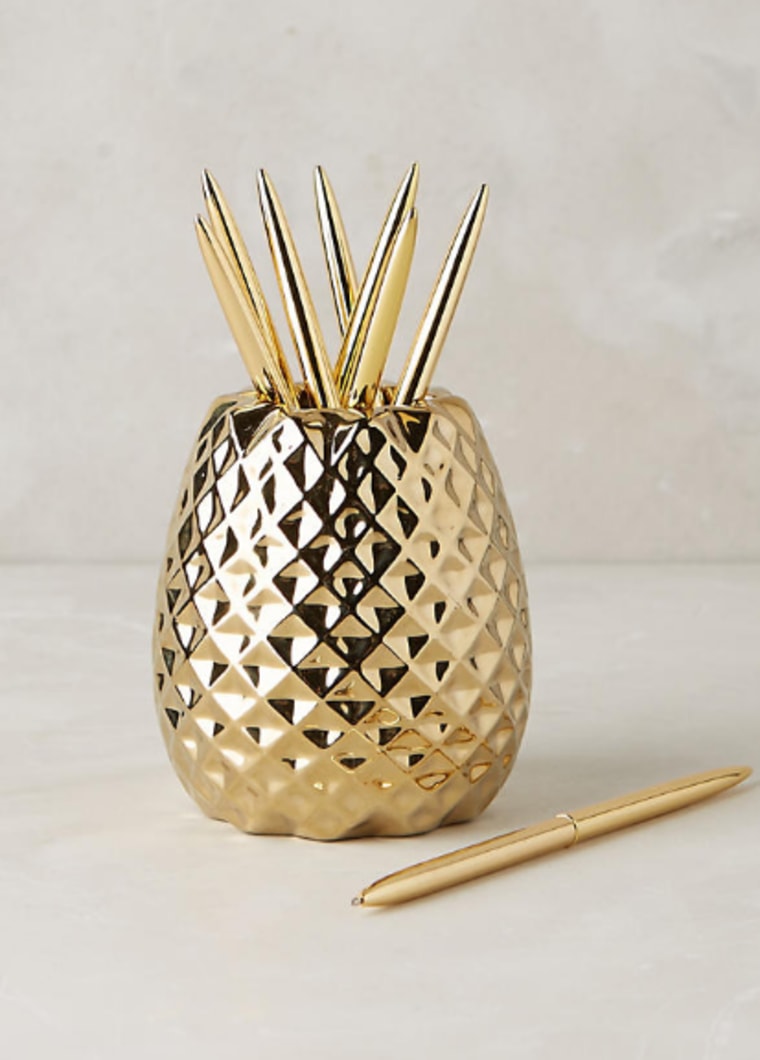 When you find a pencil holder that doubles as art, you go for it!
12. Aqueduct, $15, I Love Handles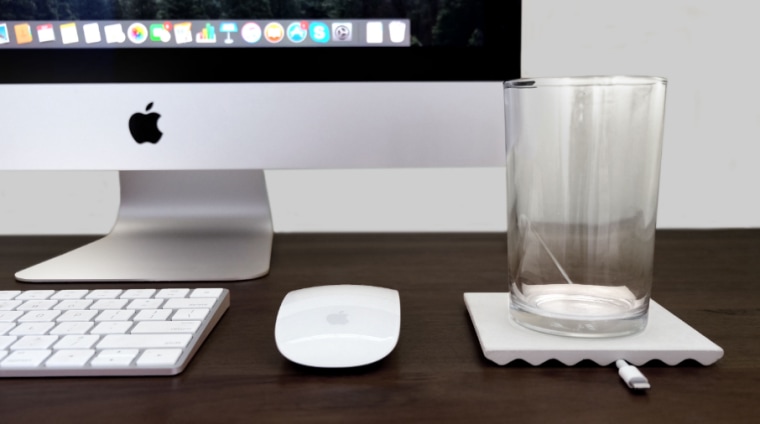 The days of crawling under your desk to retrieve fallen cable cords are over. Aqueduct is a concrete cord holder and drink coaster all in one. Because your desk accessories should multitask as much as you do.