There's a lot of pressure associated with getting engaged, and on top of that — the added anxiety of choosing the right ring! For Kathie Lee, ring size was not a factor when Frank Gifford proposed.
The couple, who spent nearly 30 years together, wed on a beach in Bridgehampton, New York, during the fall of 1986. But it was at the Trump Plaza in Atlantic City that Frank proposed with a five-carat emerald-cut ring.
She described the moment on TODAY Wednesday morning: "I just took one look at it and I... 'Can I go show my parents?'"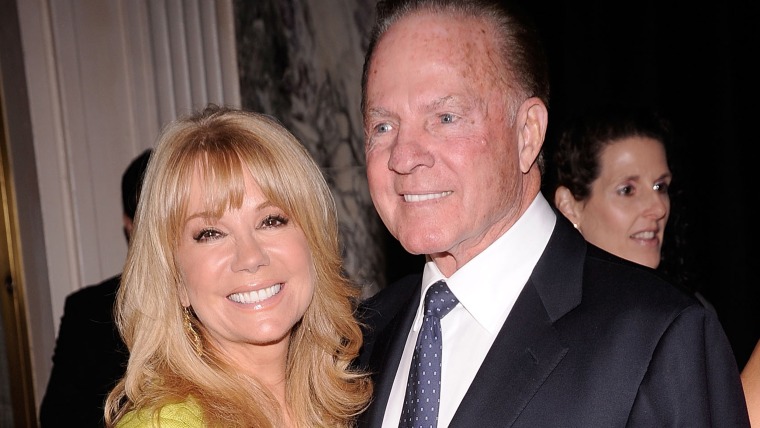 Unfortunately, the ring was stolen years later. But when Frank gave her the opportunity to pick out any ring she wanted at Tiffany's to replace it, she was grateful — but certainly not picky about the size.
"I want that simple, little teeny band over there. That's all I want," she told him.
Hoda Kotb admitted she didn't think about the ring, either, when she was proposed to in Central Park.
"When I was proposed to, I didn't look — I didn't notice the ring. I really didn't notice it."