We're all guilty of it.
Everyone indulges in a junk drawer at some point, but when every drawer looks like it has gone through the zombie apocalypse you know it's time to get organized.
The fact is, rolling socks into a ball actually takes up double the space in your drawer. We love this fresh technique that not only squishes them into a nearly perfect flattened cube, but folds them right side out so they all look polished and neat next to one another — while sharing tales of surviving the last tumble in the dryer, we assume.
It's so much easier to consolidate than you think. This is going to knock your socks off!
What you'll need:
What you'll do:
1. Lay the first sock flat horizontally.
2. Cross the second sock on top vertically.
3. Fold cuff from the bottom sock and tuck into the toe.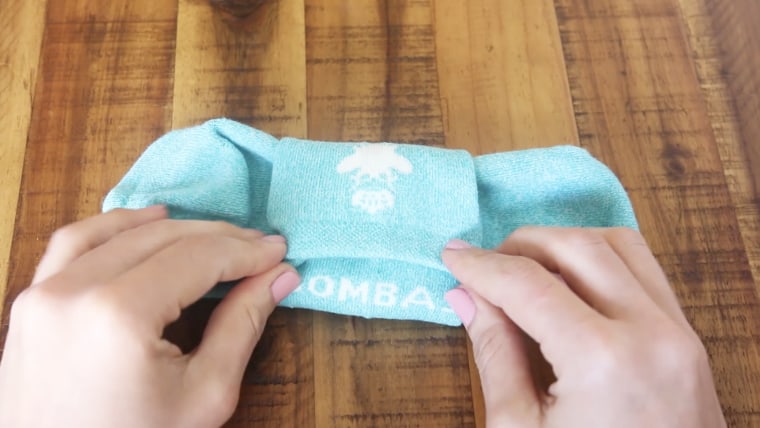 Shop the look: Bombas socks
4. Do the same for the top sock to secure it all together.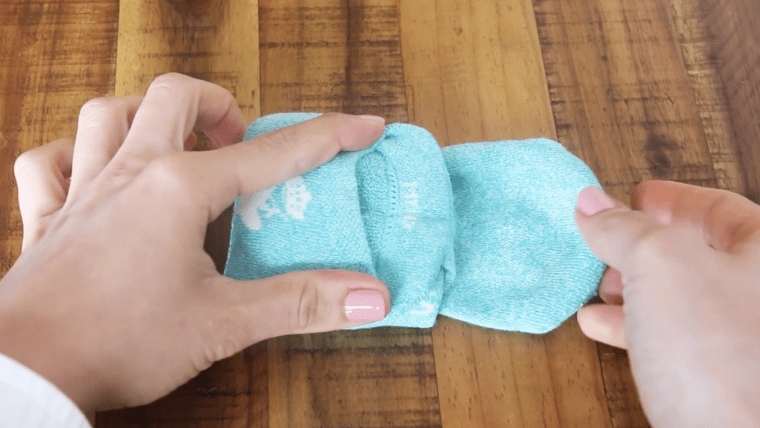 That's it! And just in time for spring cleaning. You'll love opening your sock drawer each morning to find a sea of calm (even if there's clothing chaos elsewhere).
Look at how much room you're saving.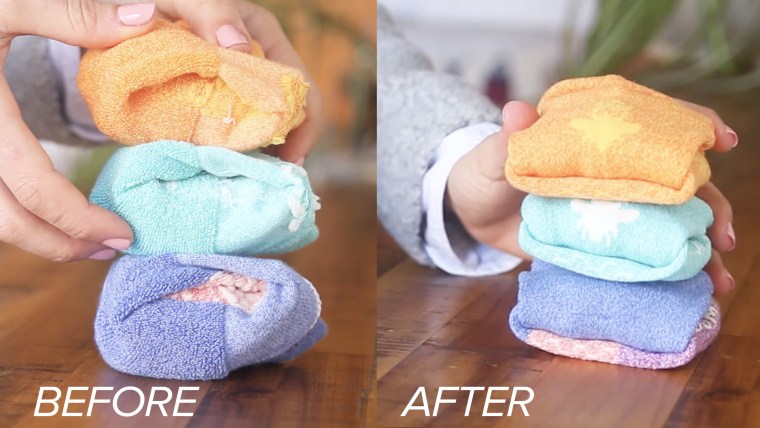 To take your spring cleaning up a notch, consider sticking a few organizers in your sock drawer. You can then separate your socks by color and never accidentally grab black dress socks instead of blue ones, again.
Now, onto decluttering the rest of the closet!