Did you hit a fashion snag right before heading out the door? Don't get thrown for a loop!
If a thread from your sweater is all out of whack, it's easy to set it back where it belongs. Try this easy trick that only requires a bobby pin.
One word of caution: Don't be tempted to cut the snag or you'll create a big, nasty hole. Instead let us loop you in on the fastest, easiest way to get your sweater on the mend, no tailor required. This trick works really well for medium- and large-knit sweaters, but not necessarily garments with tight yarns and threads.
What you'll need:
What you'll do:
1. Hook the bobby pin onto the snagged loop.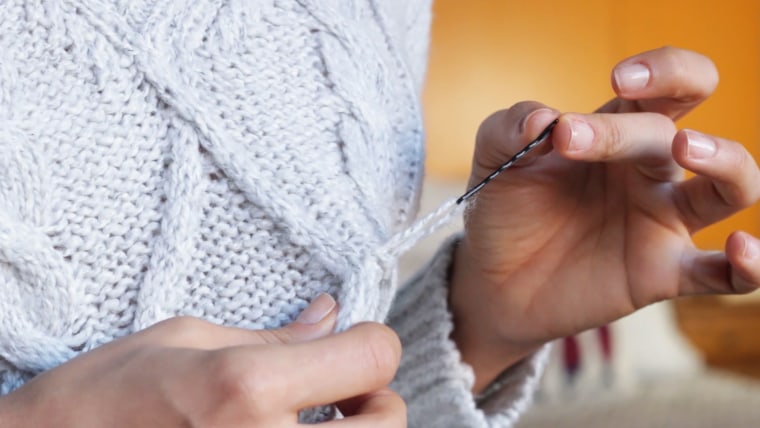 2. Thread the bobby pin back into the sweater hole from whence it came.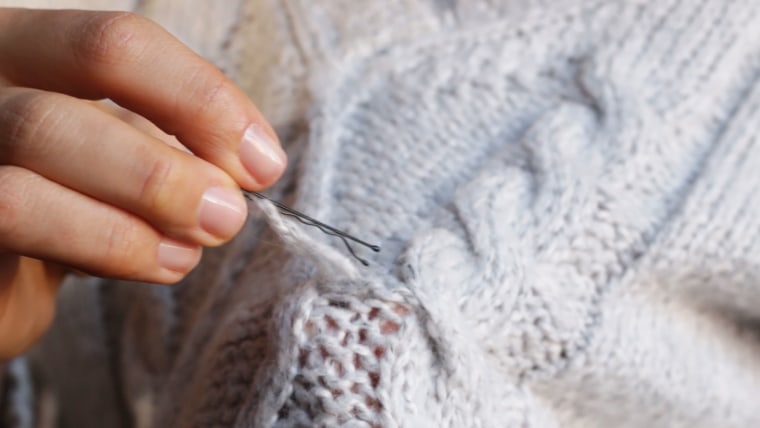 3. Pull taut.
4. Remove bobby pin (which will now be on the inside of the sweater).
It's optional, but you can also tie the snagged loop into a knot for a bit of insurance that it won't resurface again. If the knit if hardy enough, you can also dab on some clear nail polish to further secure the knot.
Try this fix on sweaters, hats, socks or any item with a thicker knit. That is, if you can get your hands on said bobby pins. As they say, "I got 99 bobby pins and I can't find one."