Much like constantly repositioning a fussy shirt, sliding sunglasses can grow increasingly frustrating throughout the course of the day. Add in accumulated sweat and those sunnies will glide down to your nostrils quite enthusiastically.
Blame the sunglass arms, which are only slightly curved around your ears, for this annoyance. Luckily, there is a fix — and it's sitting in your bathroom cabinet! You'll wonder why you didn't try it sooner.
If you have a pair of designer frames, take it to a professional or the store from which you bought them where adjustments are usually free. As for that $5 pair you picked up at a street stand? Give this a try. The main premise is that a sharper angle on the earpiece will lock the glasses behind your ears.
What you'll need:
Sunglasses
Hair dryer
Towel
What you'll do:
1. Set your hair dryer to its hottest, highest temperature and power it up.
2. Point the nozzle on the earpiece, keeping it at about 1 or 2 inches from the plastic. The heat will slowly warm up the plastic and even the wire beneath it, making it pliable.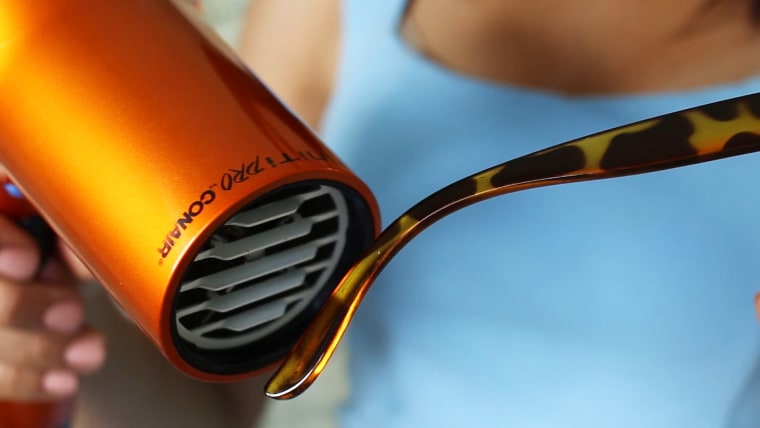 3. Use a towel to remold the arm while it's still warm.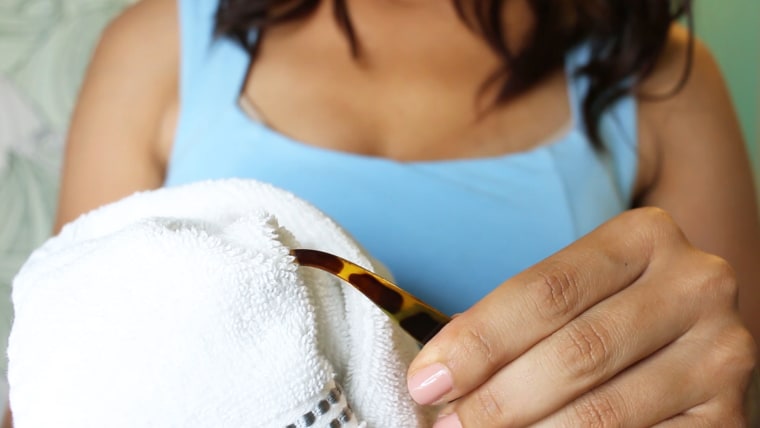 4. Don't forget the other side.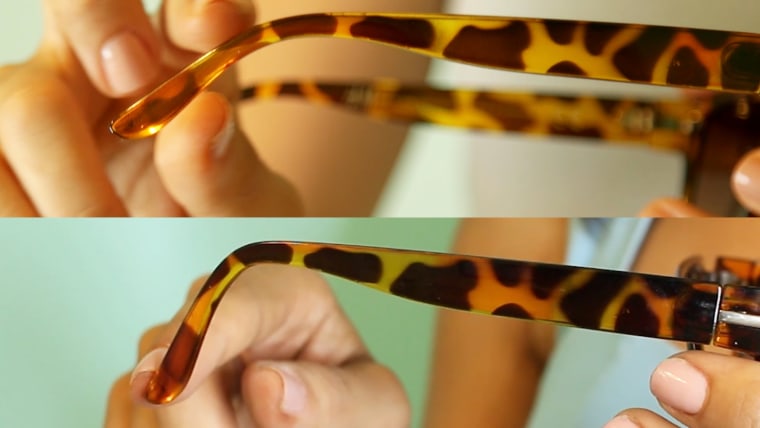 Pro tips:
This trick works on both plastic and wire frames, like aviators.
Take your time and don't force the arms.
The plastic and wire might need the full blast of the dryer from anywhere from two to five minutes to become pliable.
Trying them on your face between remolding sessions will help you achieve the best fit — just be sure to wait for them to cool completely!
Now you'll have it made in the shade. Are you giving this a try?
Shop the look: Tortoiseshell sunglasses, $5.99 at H&M