Beyond the average "bad hair day," tresses can sometimes be seriously stressful — but are you making it worse? From personal pet peeves to major damage control, seven hair experts weigh-in on the biggest mistakes you can make with your mane. Read on for tips on how to fix them and take notes from celebrities who are getting it right.
Don't ... over process your hair to fit into a trend, according to celebrity colorist Rita Hazan, who has created signature looks for Jessica Simpson, Beyonce, Katy Perry, Jennifer Lopez and more.
Why: Coloring too often can leave hair severely and visibly damaged.
How to fix it: If your hair is already fragile and dry, resist the urge to bleach it out. Give it a rest for a few months and try conditioning treatments once or twice a week. In order to keep all of her hair looking healthy, Hazan said she keeps Jessica Simpson on a consistent color schedule and regularly applies a repairing treatment.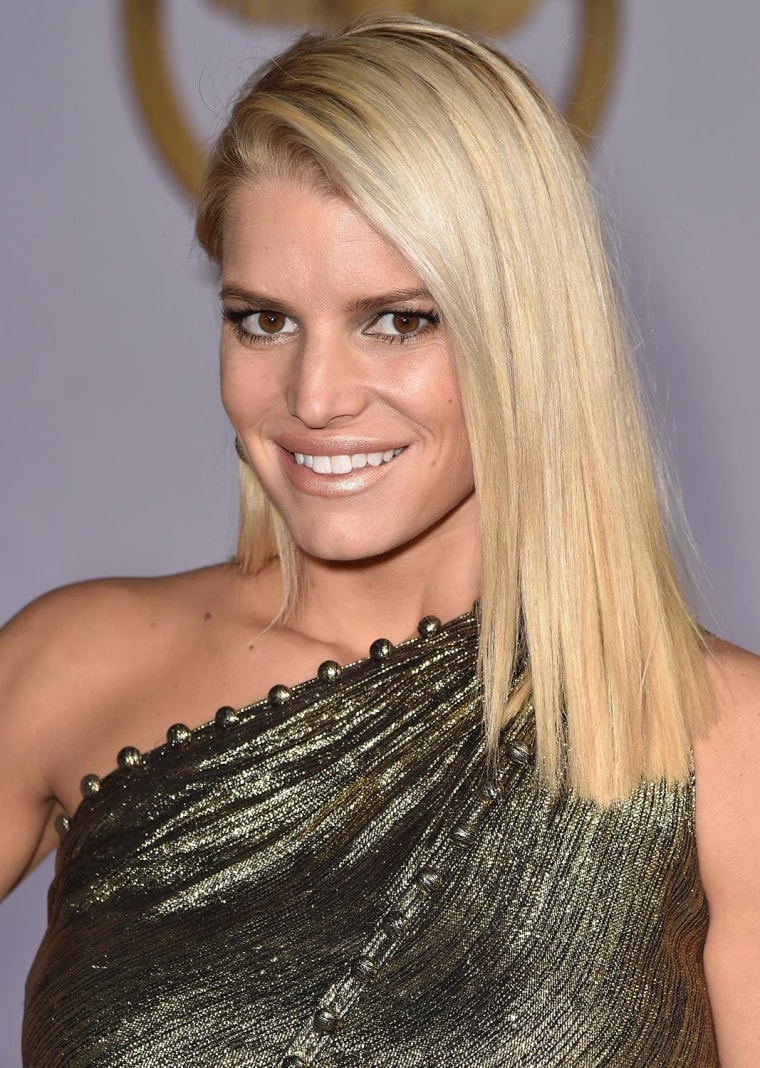 Don't ... let cowlicks and fringe dry before styling, according to Christine Symonds of Harper Salon in Los Angeles, who works with Kristen Bell, Kaley Cuoco-Sweeting and Anna Faris.
Why: Allowing cowlicks to air dry before you tackle them makes it harder to manipulate and style. This can result in unwanted flyways or make hair look messy and unpolished.
How to fix it: "Once dry, I always spray Batiste Dry Shampoo in the roots to soak up any oil or sweat throughout the day that can disrupt your style," said Symonds.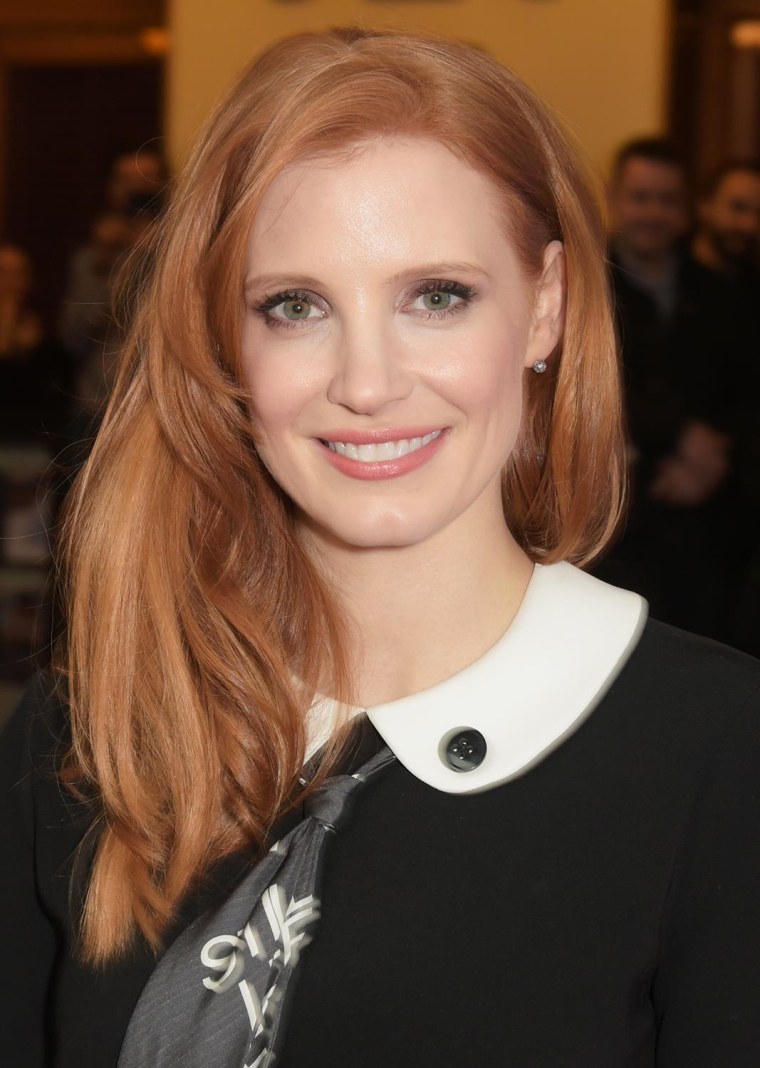 RELATED: 7 ways to fight the cowlick battle (and win)
Don't ... wash your hair every day, according to Jennifer Loura, senior stylist at Benjamin Salon in Los Angeles, whose clients include Cat Deeley and Katrina Bowden.
Why: Washing your hair too often can cause your scalp to over-produce sebum, creating greasy-scalp syndrome. It can also strip the hair itself of oils that add moisture and keep it healthy. Proving our point, hair goddess Connie Britton told beauty site Byrdie.com that she only washes her hair twice a week.
How to fix it: Cut back on washes and use hair powder to extend the life and texture of your current style. "I not only spray it at the roots, but throughout the hair as well, and then brush it through to the ends," said Loura. "This helps to evenly distribute the product, giving it a sexy, second-day look."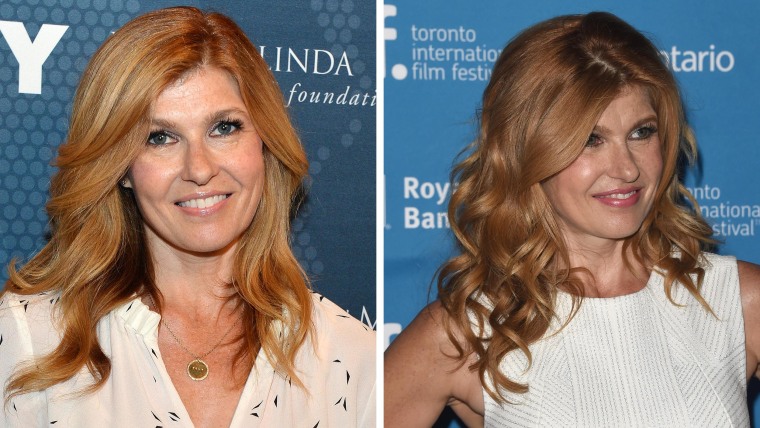 Don't ... go more than one or two shades darker than your natural hair color, according to Cassondra Kaeding, colorist at Sally Hershberger salon, who works with Kate Hudson, Lea Michele and Vanessa Hudgens.
Why: If you go too dark the color can look inky (like you applied it yourself) and can result in a drab or washed-out look on certain skin tones.
How to fix it: Add a few subtle highlights to frame the face and soften a too-dark shade. "You want to find a color that accentuates your features, rather than washing you out," said Kaeding. Try brightening up dark hair with a clarifying shampoo. This product aids in removing excess minerals that can cause your color to look dull.
Kaeding points to Sandra Bullock as a prime example of the right level of darkness. "Sandra's color is a deep brown with very subtle, medium-brown highlights," said Kaeding. "Those highlights give her dimension and allow her to wear such a deep base without showing unwanted tones or any signs of aging."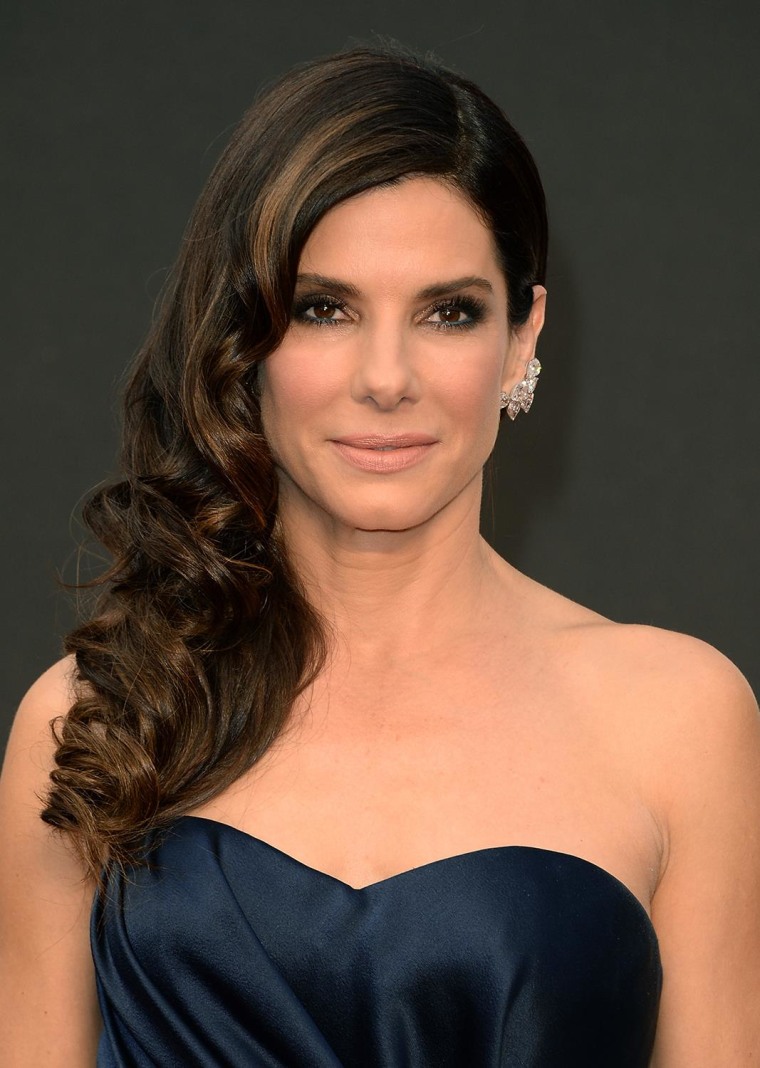 RELATED: See Sandra Bullock's hair evolution, from '90s rom-com queen to Oscar-winner
Don't ... blow dry upside down, according to Joseph DiMaggio, master session ambassador for Davines North America.
Why: The purpose of a blowout is to close or seal the cuticle. Flipping the hair over is in fact pushing the cuticle up and roughing up the hair. It creates temporary volume, but the hair will flatten, defeating the purpose.
How to fix it: Rather than flipping over, stand straight and use a brush to pull the hair directly up. Then, with a concentrator nozzle on the end, aim the dryer so that it points to the end of the hair strand, which closes the cuticle. Pulling away from the head as you dry will automatically create the volume you desire.
To add even more oomph, apply a volumizing mousse to hold the style. DiMaggio recommends applying the product with a brush to help distribute it evenly from root to tip.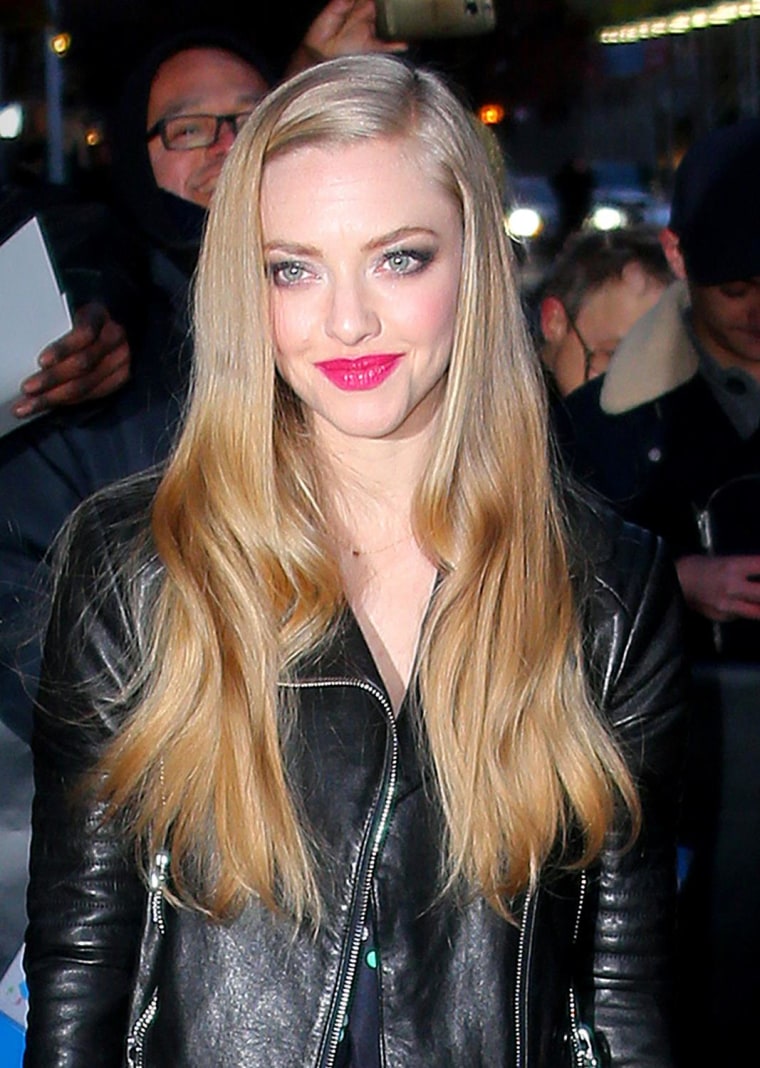 Don't ... style hair with a brush that's too big, according to Marta Alicia, head stylist and educator for GLAMSQUAD in Miami.
Why: Brushes that are too big can make it impossible to create volume.
How to fix it: Alicia suggests using a 2 or 2.5-inch diameter brush for the best results. "A boar-bristle brush is great for smoothing and volume," she says. "Ceramic brushes are better for curls, but they don't offer the amount of tension needed for the optimal volume during a blowout." Alicia is partial to the Ibiza Boar Bristle Brush for full, smooth hair.
RELATED: Using the wrong hairbrush? Find your perfect match with this guide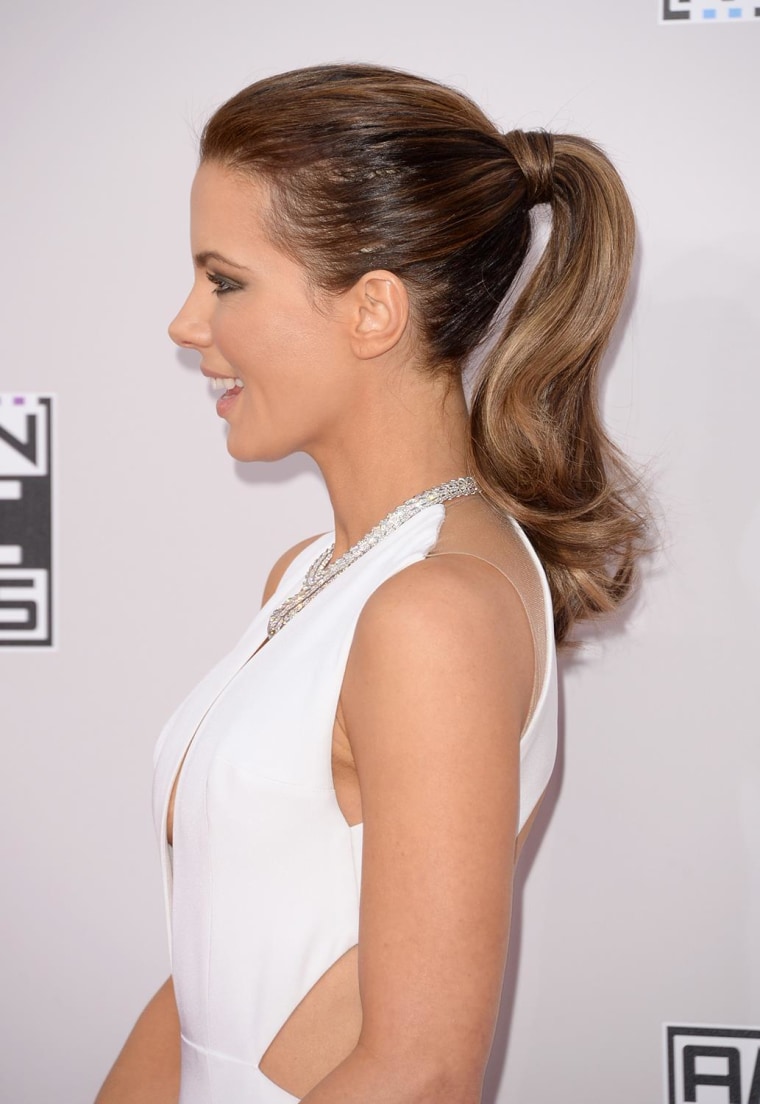 Don't ... do a major hair color change more than once a year (if your hair is long) or every six months (if your hair is short), according to Marie Robinson, colorist and founder of Marie Robinson salon, who counts Emma Stone, Michelle Williams and Anne Hathaway as clients.
Why: Hair grows an average of six inches per year. That means, waiting six months to a year between color switches will provide enough recovery time to keep hair shiny and damage-free. This is especially important when you're going several shades lighter or darker.
How to fix it: Work in a big change gradually. For example, if you've been coloring your hair dark brown and decide you want to go blonde, try to do it in stages of light golden brown, dark golden blonde and then bright blonde over a period of a couple of months. To treat your hair between color visits, especially through big changes, Robinson recommends using a deep conditioner that's full of vitamins and essential oils.
Or, if you feel the need to drastically change the color, it's best to significantly cut your hair at the same time. She cites Jennifer Lawrence as a star who smartly transitioned between drastic shades. "Jennifer had darker hair for a while and then went back to a blonde color," she explains. "She also brought up the length to a shorter cut so it looked healthy and even in color."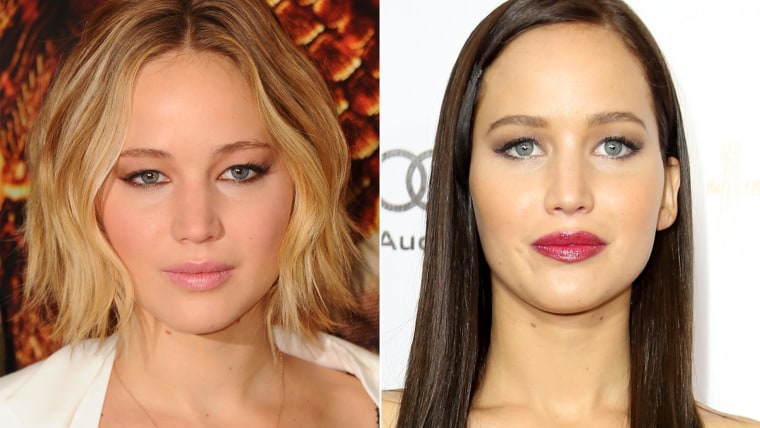 This story originally appeared on April 1, 2015.