There are many types of rollers, both heated and non-heated, which can make the search for the right tool all the more confusing. They vary in both length and width — a wide diameter gives a full, smooth curl, while a thin roller gives a tight, spiral-type curl. Even the technique differs from one set of rollers to the next, with some being more effective on wet hair and others dry.
Here's a handy guide to help narrow it down.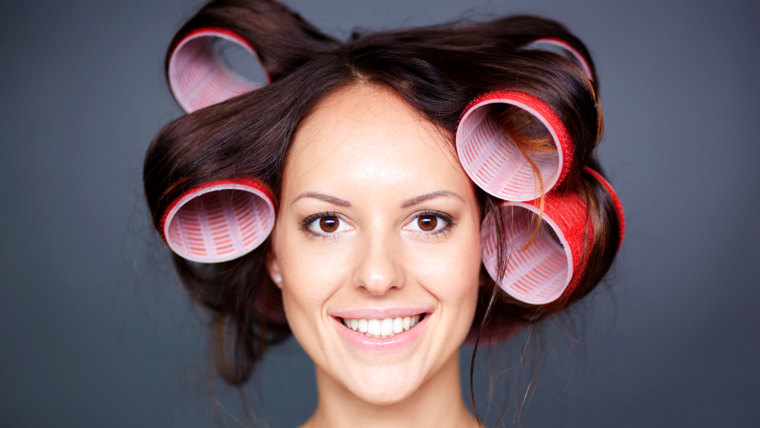 Magnetic rollers ...
... add smooth curls and volume. Because they are used to set wet hair, they offer long-lasting curl.
Velcro rollers ...
... provide soft curls and full body and can be used on either damp or dry hair. These are good choices for short or fine hair and hair that breaks easily, since they don't need to be clipped in place. However, if your hair is long or thick, you might need to use clips to keep Velcro rollers in place.
RELATED: Expert tips for turning wet hair into a stylish 'do overnight
Foam rollers ...
... give curl to fragile hair and are best used when your hair is dry; they're even soft enough to sleep on.
Snap-on rollers and brush rollers ...
... hold hair securely, but they can damage your hair and are therefore not usually recommended.
Plastic mesh rollers ...
... are best used on wet hair. They help hair dry quickly and create smooth curls.
RELATED: Is heat styling really that bad for your hair?
Flexi-rods and hair twirlers ...
... are long, flexible cushioned rods designed to create spiral curls without the use of pins or clips.
Hot rollers and steam rollers ...
... are available in a variety of diameters and used on dry hair to minimize frizz and create long-lasting curls. Both types are less damaging to hair than irons. Hot rollers are faster to use, but you do have to wait for steam rollers to dry before taking them out. However, steam rollers are the gentlest way to get soft, full curls. When using either type of heated rollers, carefully wrap small sections of hair, making sure the ends are tucked in.
Like what you learned? Be sure to share this guide with your friends on Pinterest!
This story was originally published Jan. 25, 2013 on TODAY.com.
RELATED: How to get the most asked-about hair on TODAY — in just 10 minutes