Whether you're a Democrat or a Republican, big-city dweller or country lover, there's one piece of clothing that unites us all as Americans: a pair of jeans. There have never been more trends, washes and cuts to try (even "mom jeans" are back in style). But even with those new advances, ending the day in a stretched out pair is still a frustration.
Tiffany Gifford, celebrity stylist to Miranda Lambert, Sheryl Crow and more says, "I love putting my clients in jeans, and they love wearing them! What they don't love is when they stretch or start to get baggy before they even set foot on stage."
Most women would agree. Gifford continues that it's not always easy to predict how a pair will wear, but that there is one thing you can check for to ensure that your jeans will have the least amount of sag. "There's a key to getting that perfect fit that lasts," she says.
RELATED: Here's why men and women take their shirts off differently
You see, denim isn't exactly what it used to be.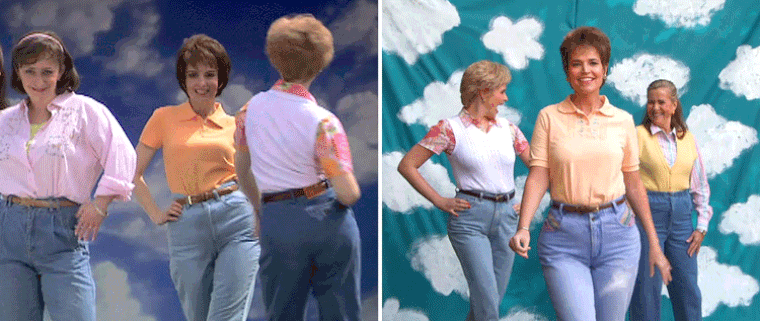 In the beginning, it was exclusively "selvedge," the industry term now used to describe 100-percent cotton fabric with a particularly strong weave. Remember: Denim was originally used for hard labor and the fabric needed to withstand it.
Since then, technology has made the fabric stretch way beyond those boundaries — literally and figuratively. You'll notice that most of the denim worn today has some sort of combination of fabrics included.
"Look for denim that has a cotton content of around 70 percent," suggests Gifford.
That other 30 percent is what makes the jeans retain their shape and it could be anything from Spandex to elastane to another technical polyester. "My favorite pair of bell bottoms are 60 percent cotton, 20 percent viscose, 12 percent modal, 7 percent polyester and 1 percent elastane," Gifford says.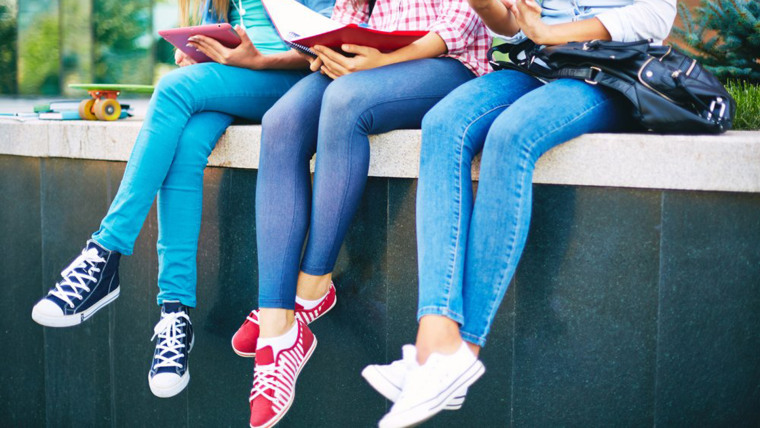 While that may seem a little crazy in a world where purer often equals better, that's not the case when it comes to denim. "The modal makes them incredibly soft, which is everything to me," she explains. "I want jeans that don't feel like jeans."
RELATED: What are those little studs on jeans actually for? There is a purpose!
To further retain the shape and stretch of your favorite pair, Gifford recommends washing "only when needed, ideally not after every single wear." If you do decide to wash them, she stresses not drying them in the dryer, but leaving them to hang dry.
"If you're worried about the jeans being stiff, that will really only last for the first 30 minutes or so," she says. In the long run, this will help them last a whole lot longer. Cheers to the end of droopy denim!