It's no secret that French origins make anything 10 times cooler. How else to explain the inability to scroll past a photo of macarons without liking it? Or the siren song of yet another horizontal-stripe top? (Darn you, J.Crew!)
Sometimes we wonder if we've reached peak French, though. After all, French manicures — once the height of nail art sophistication — seem kind of bland and overplayed at this point.
But this new take on the salon classic is a total French revolution.
Check out TODAY's A-Z nail GIF-tionary for more at-home nail art ideas.
All you'll need is two colors that complement one another (but they definitely don't have to be white and nude).
R is for ... Reverse French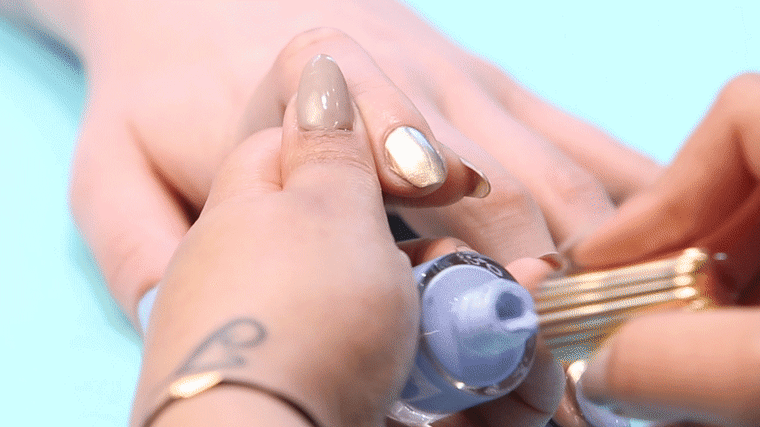 1. Prep the nail and apply base coat.
2. Polish nails the color that you'd like to see a hint of at the end (shown above in metallic gold). Let it dry.
RELATED: The evil eye nail art trend is easier to master than you think
3. Leaving a crescent shape at the base, use a deeper or more opaque shade to polish the nail as usual. This will allow the base color to show through.
4. Apply top coat and let dry.
Oui, oui! You look fabulous. Right down to that striped top. You get us every time, J.Crew.