There's nothing more classic and elegant than a French manicure.
If we had to guess, you've had one before, probably right before prom. So have all of your friends, your mom and even your grandmother (probably).
But in a time when nail art is all the rage and manicures are becoming a form of self-expression, the classic French manicure is in desperate need of an update. Now, it's getting a cool twist.
Check out our A-Z nail "GIF"-tionary for more awesome and easy nail art ideas
F is for... French manicure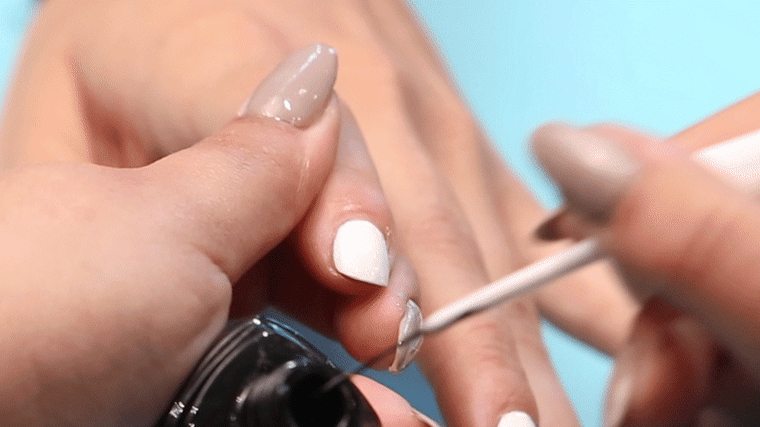 So chuck the typical nude-and-white combo; it's time to make a statement.
Our friends at Paintbox showed us how to create the most rad French manicure we've ever seen.
1. Prep the nail and apply a base coat. Allow it to dry .
2. Polish nails with your favorite hue. The brighter and bolder you go, the better. Allow polish to dry.
Pro tip: We went for pure white polish for a clean, mod look.
3. Grab a fine detail brush and darker shade to create a crescent shape about one-third down from the tip. Fill it in with the regular polish bottle brush.
4. Apply a top coat and let it dry!
P.S. If you need help creating that flawless crisp line on your tips, we have a hack for that. Just use bolder colors and move the rubber band lower on the nail to keep the look modern and fresh!