It's time to let you in on a secret style bloggers and fashion designers have known for years: A capsule wardrobe will help you cut clutter, save money and create more outfit options than ever.
So, what is a capsule wardrobe?
Put simply, it's a way of minimizing your clothes into a small collection that easily mixes and matches. Instead of stuffing your closet with items you barely wear, make like Marie Kondo and strip down to a few key staples you love. While the idea is far from new, "Unfancy" blogger Caroline Rector popularized the craze and started a capsule movement.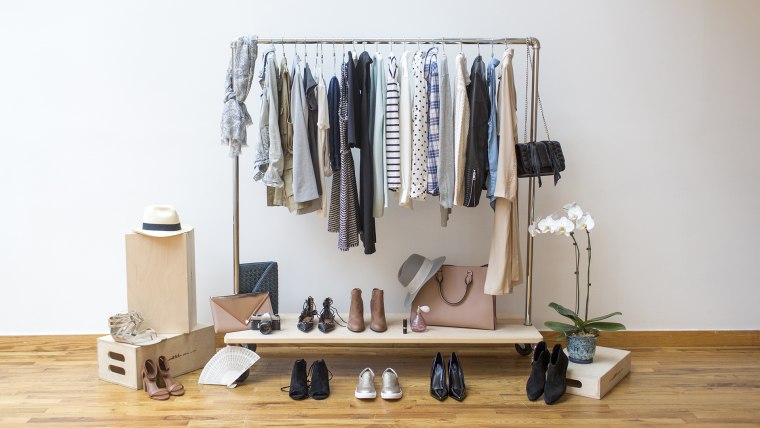 RELATED: The life-changing magic of tidying up: How this 1 tip changed everything
To try it out for yourself, here are a few ground rules to keep in mind:
Limit your wardrobe: About 30-40 items is a good rule of thumb. Clothes, shoes and outerwear count. Pajamas, accessories, fitness apparel and special-occasion outfits do not.
Shop for the season: The total list should last you around three months (the length of an average season) until you'll want or need to refresh.
Keep it simple: The goal is to minimize. Store or donate what you don't need and try to avoid shopping ... that is, until you start planning for next season!
The simplicity will change your life. Don't believe us? Prepare to be amazed and scroll below for some helpful tips.
Go sightseeing or out for brunch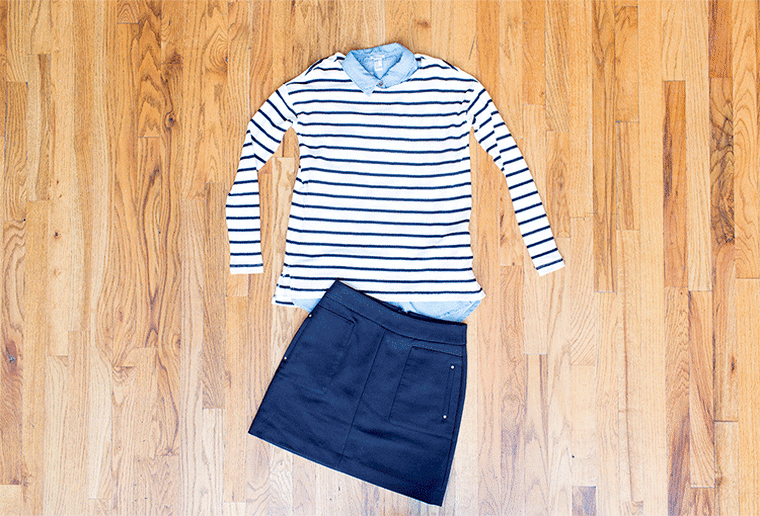 This A-line navy skirt is a serious staple. You can channel your inner Parisian with a striped shirt over a chambray collar, or go gab with the girls by pairing a slouchy sweater with a denim jacket and trendy block heels. The world is your oyster!
Love this look? Share it on Pinterest.
Be ready for a work day or a date night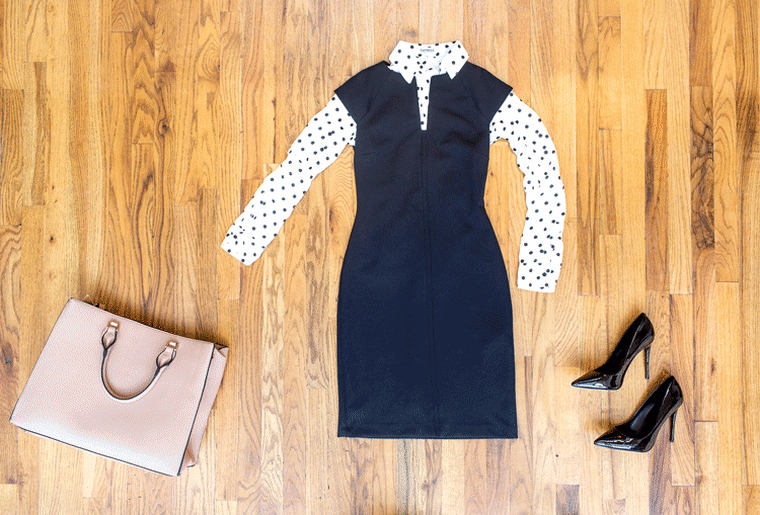 The same black shift dress can feel completely new when paired with different pieces. A polka-dot printed blouse underneath adds an air of office-appropriate playfulness. But switch those serious stilettos with some sexy booties, add a few accessories and you'll be ready for a night out on the town. (Red lipstick is highly recommended.)
Add this outfit inspiration to your own Pinterest board.
Run errands or hit up a music festival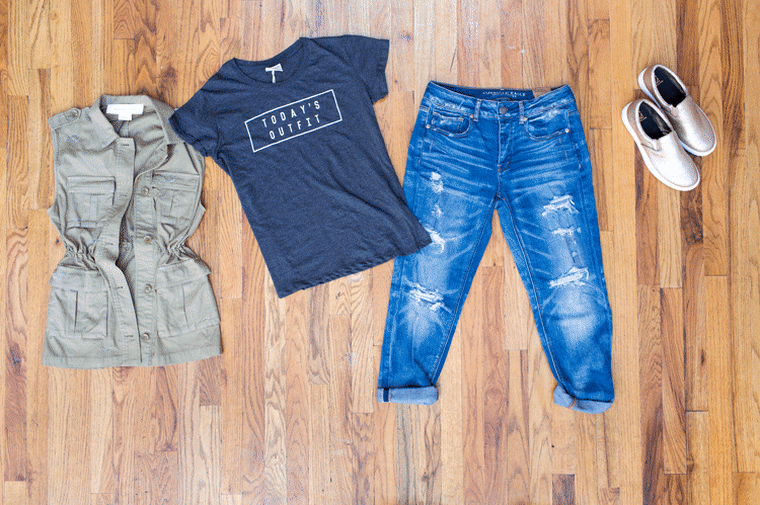 The biggest misconception about a capsule wardrobe is that the clothes need to be super simple (read: boring). The truth: absolutely not! Fashion-forward pieces, like a graphic T-shirt and boyfriend jeans, are way more versatile than you think. And that stunning faux leather jacket is less than $60 — ka-ching!
Share these cool and casual outfit ideas with your friends on Pinterest.
What to look for:
Try to find well-made, multi-purpose items that work well either layered or worn alone. And, of course, pick pieces you'll love to wear! Here are the 30 items from theLVguide.com.
For more outfit inspiration and stylish ideas, follow TODAY on Pinterest.
Tops
1. Prince & Fox Polka Dot Button Down, $8, Aéropostale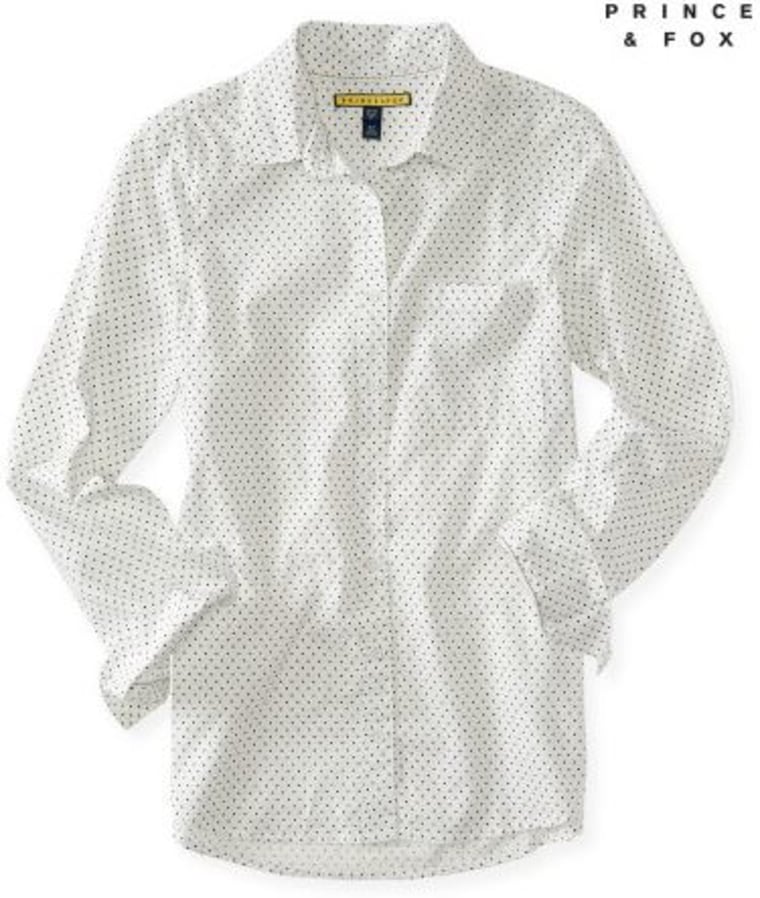 2. Striped long-sleeve, $35, J.Crew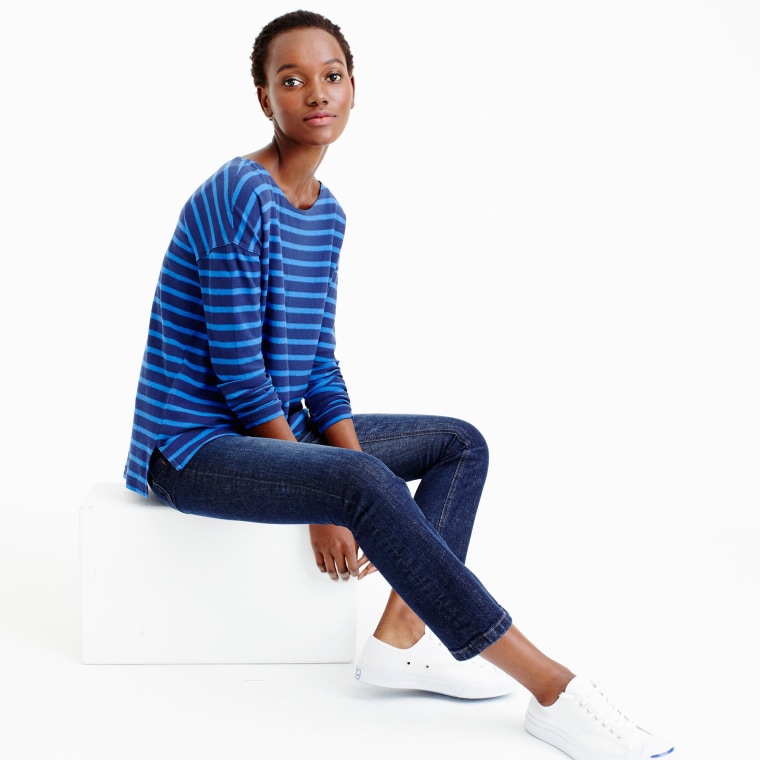 3. Classic Chambray Shirt, $22, Old Navy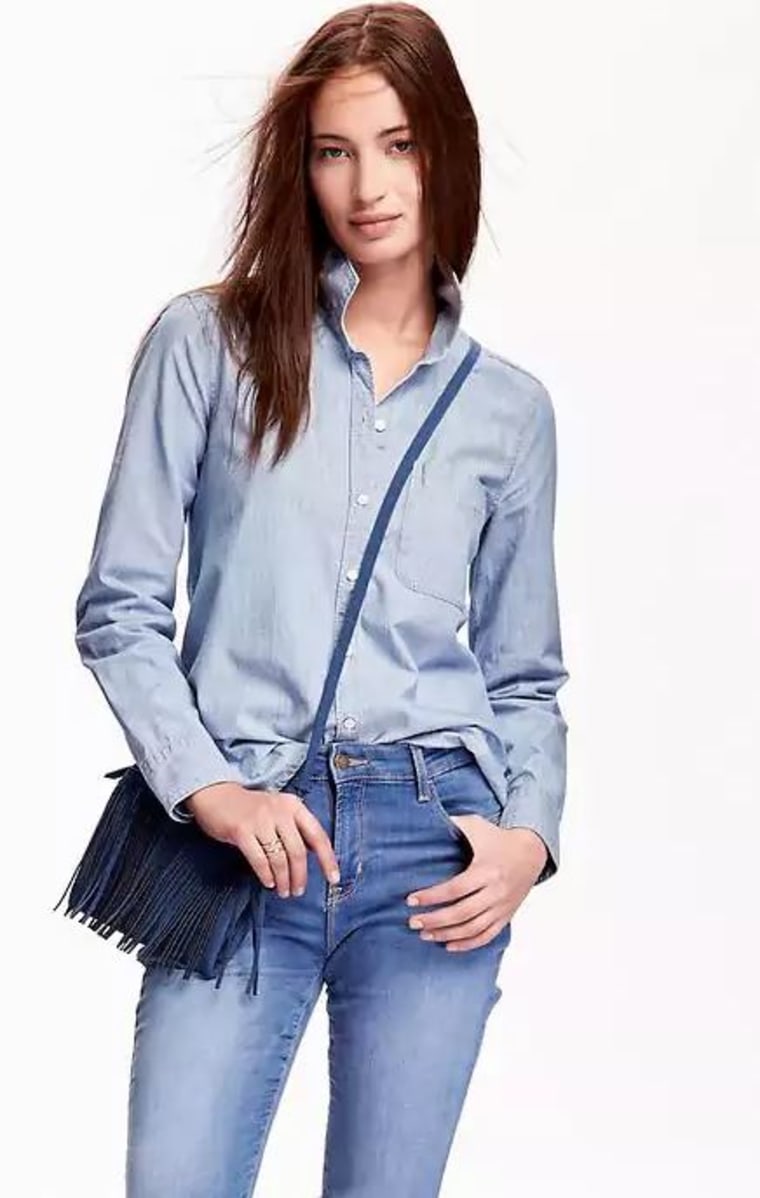 4. Modern Crew Tee, $20, Gap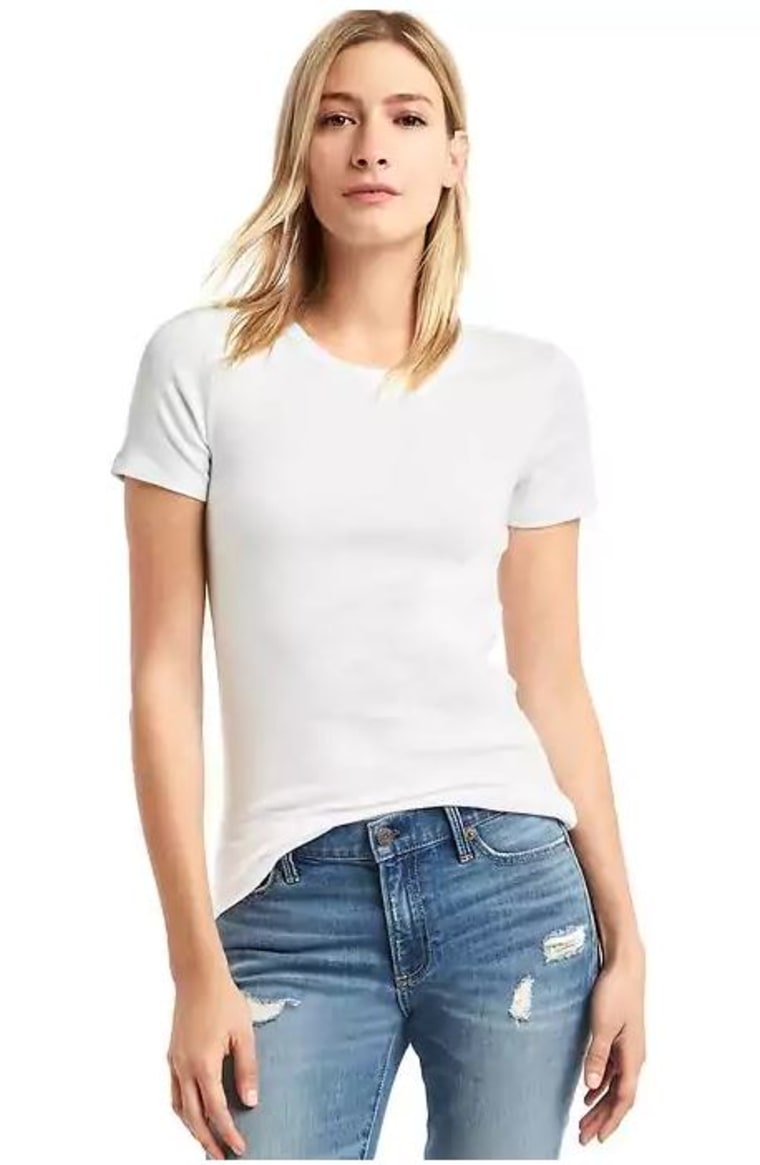 5. Floral Logo Crewneck Tee, $27, Gap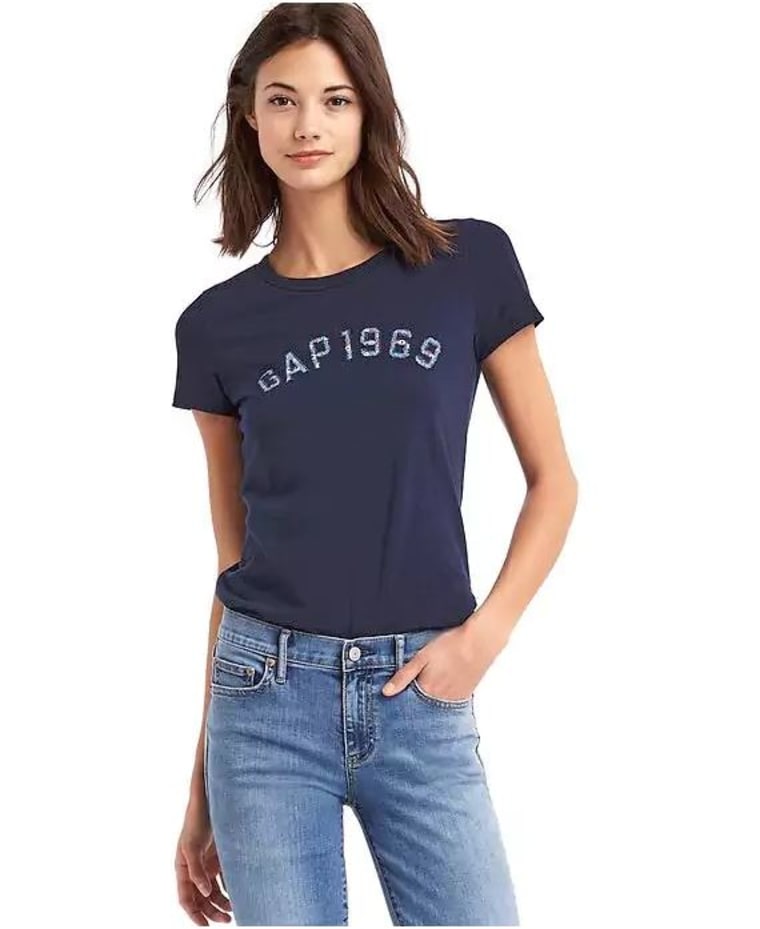 6. Soft V-neck Long Sleeve Sweater, $35, Gap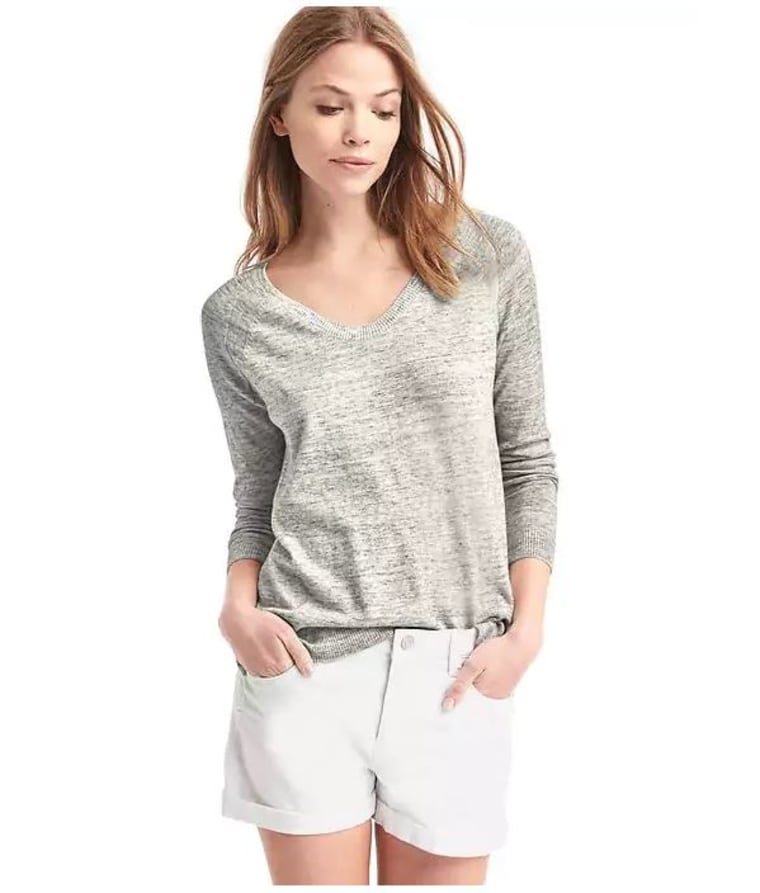 7. Relaxed Textured Tunic Sweater, $25, Old Navy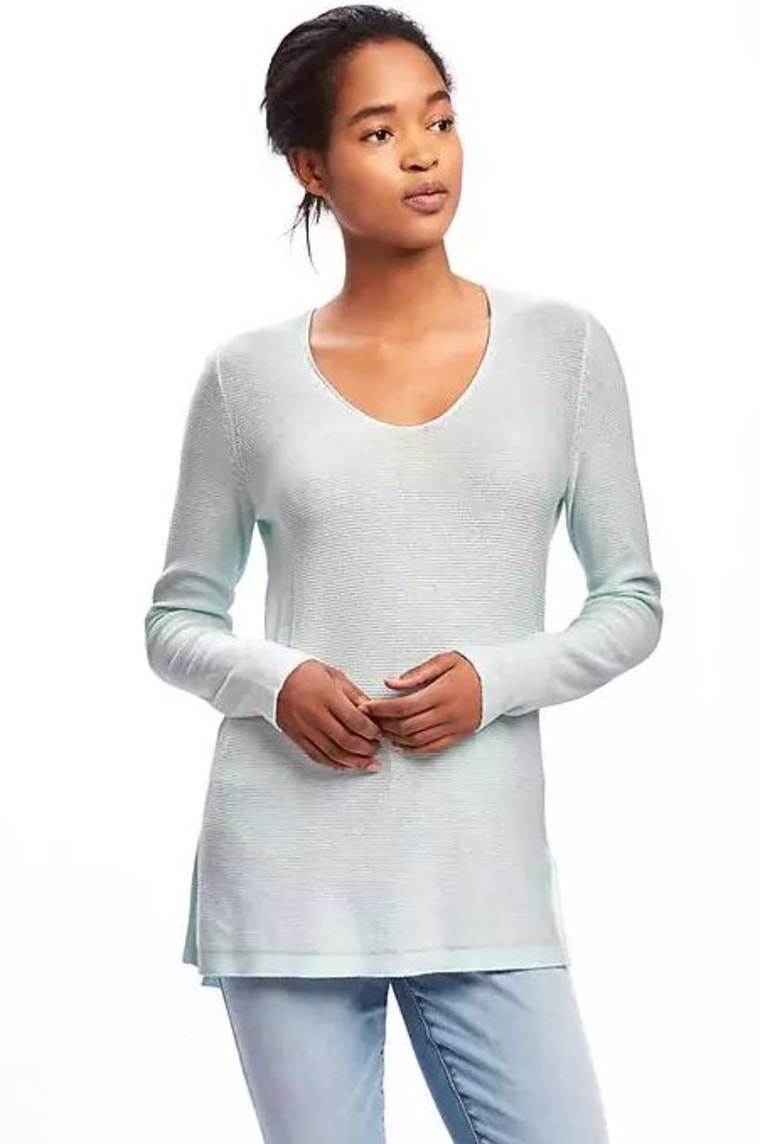 8. AEO Ahh-Mazingly Soft Plaid Shirt, $45, American Eagle Outfitters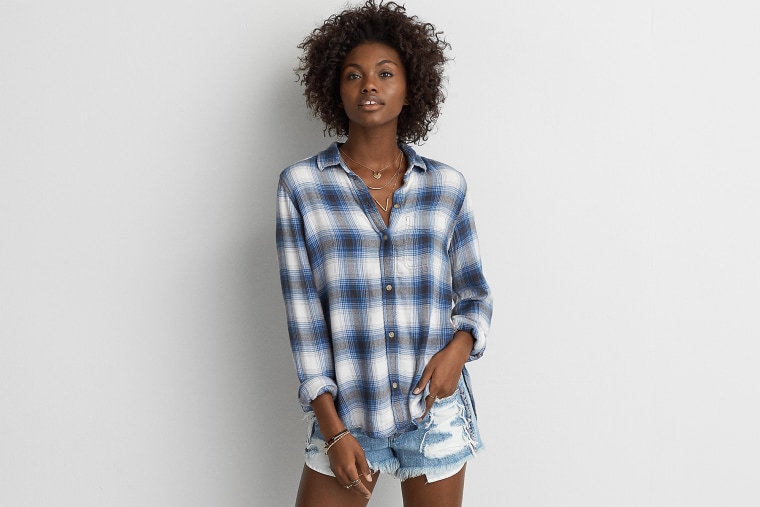 9. Long Sleeves Boyfriend Cardigan, $6, Target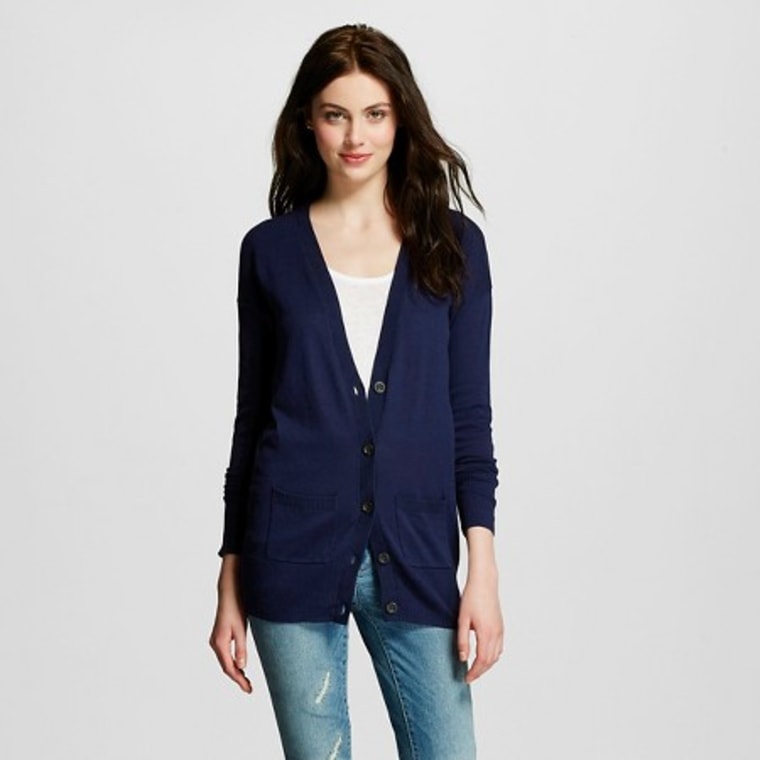 10. Stretch Classic Button-Down Shirt, $44, J.Crew Factory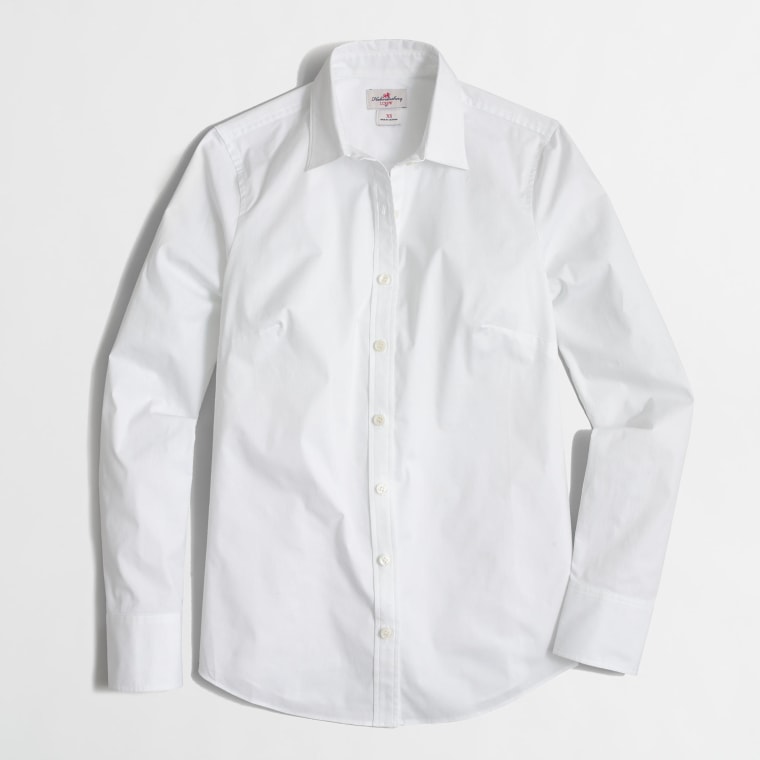 Jackets
11. Trench coat, $55, Forever 21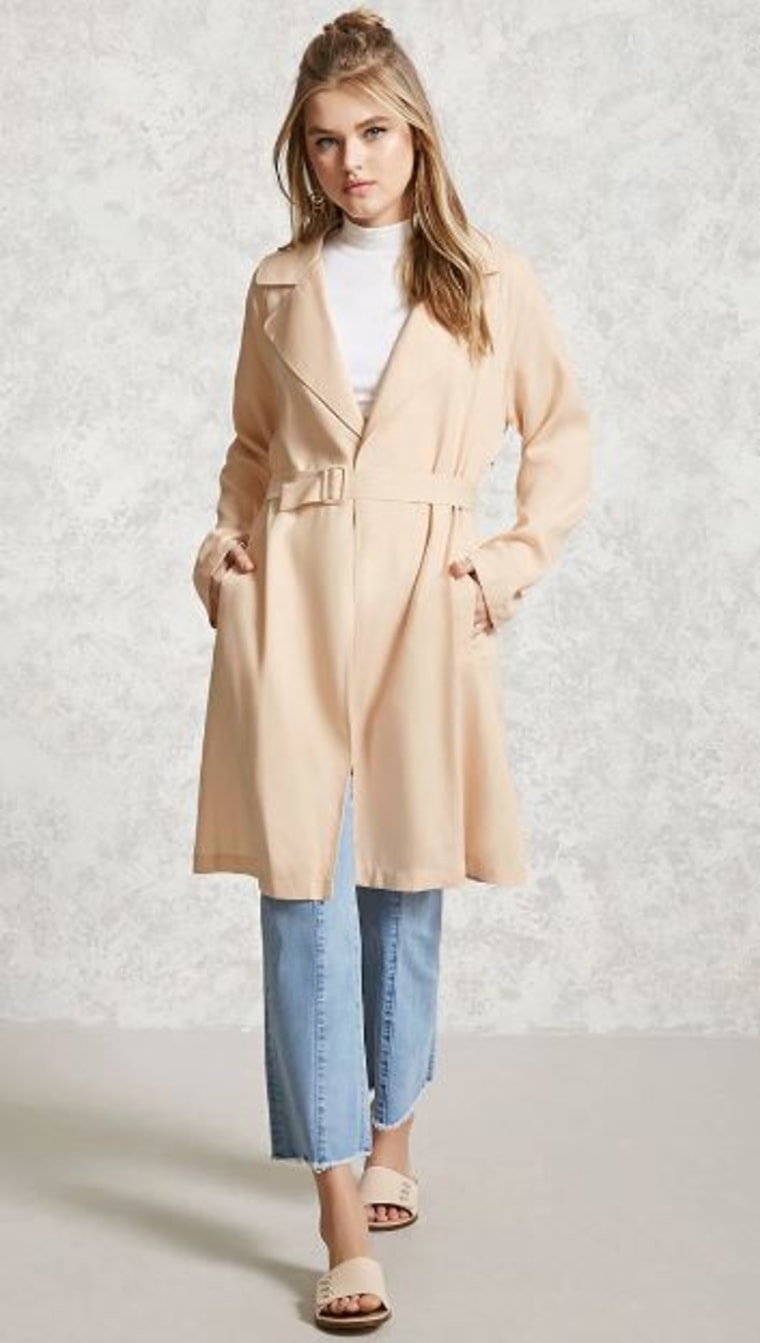 12. Blazer, $35, Forever 21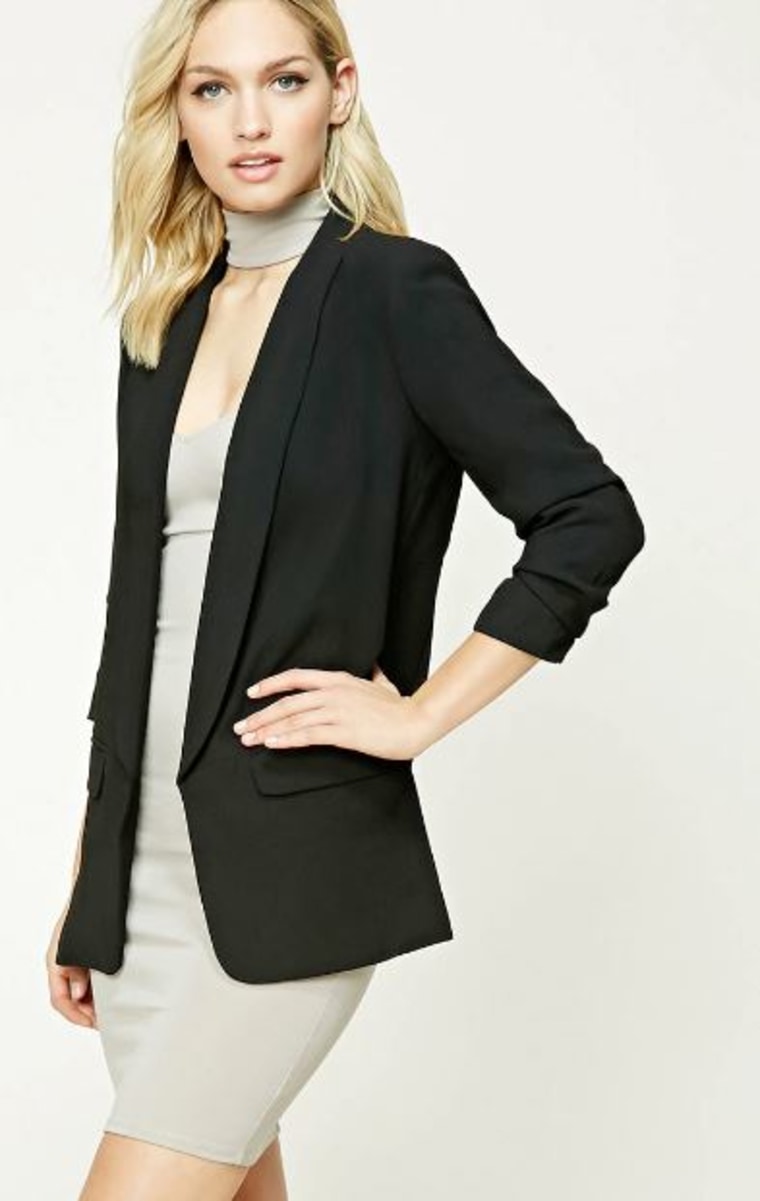 13. AEO Super Soft Denim Jacket, $50, American Eagle Outfitters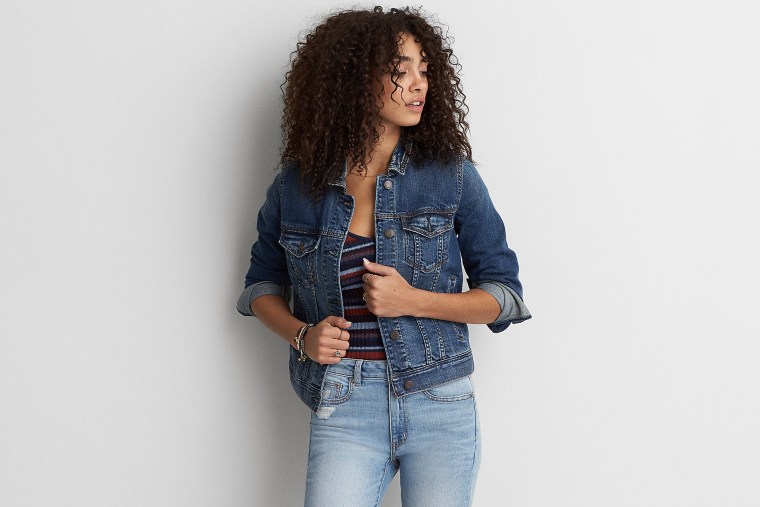 14. Biker Jacket, $50, Zara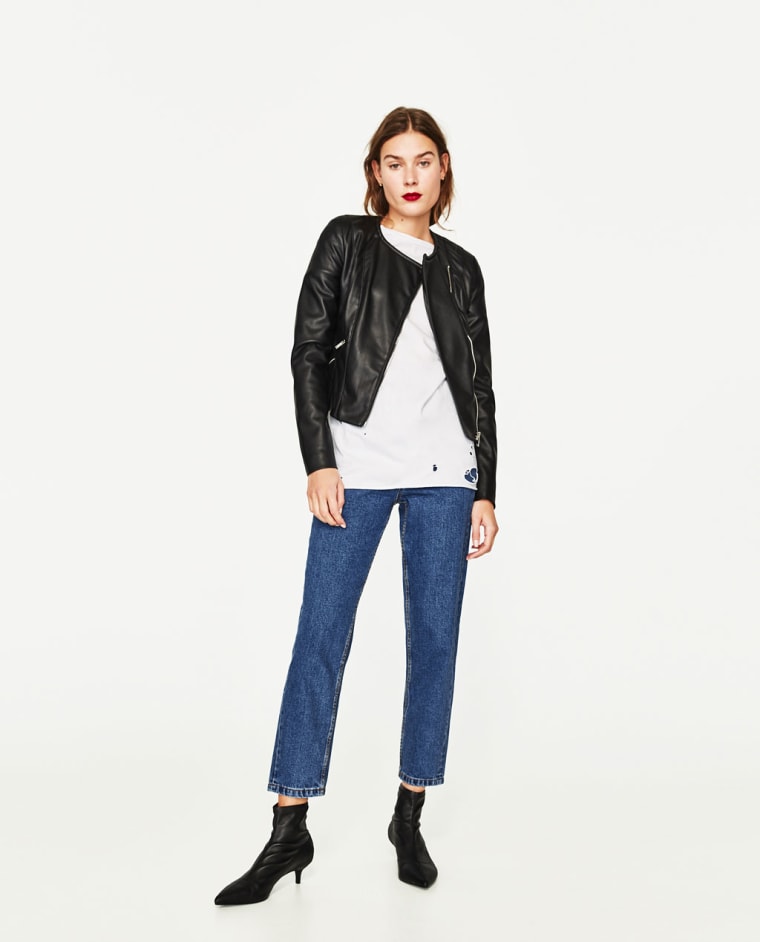 15. American Rag Utility Vest, $69, Macy's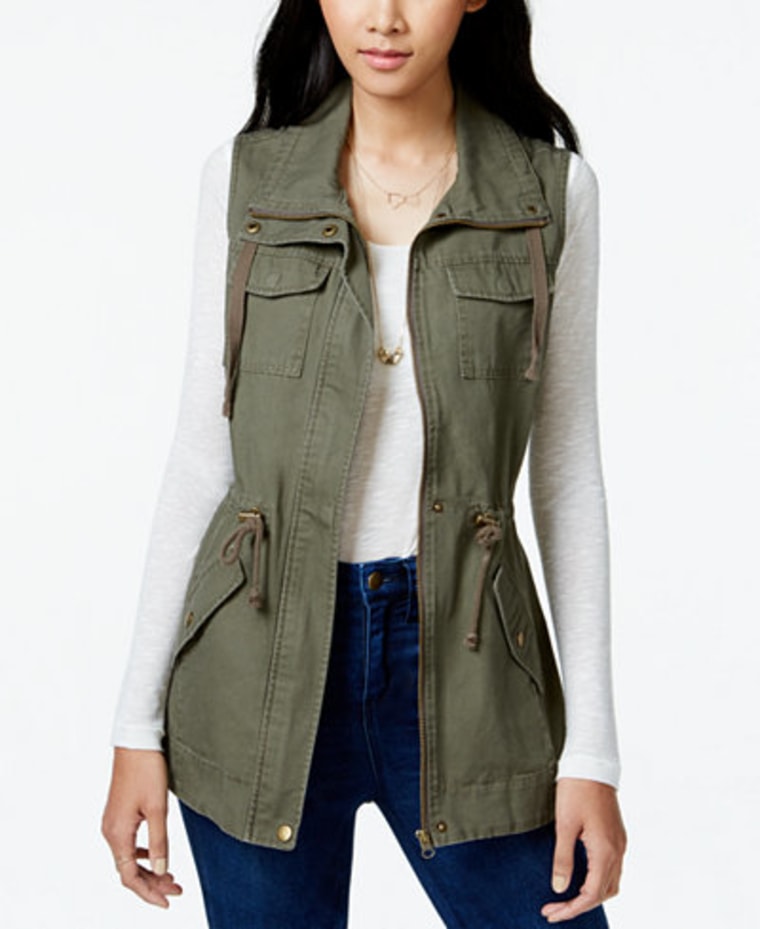 Dresses
16. A-Line Dress, $120, J.Crew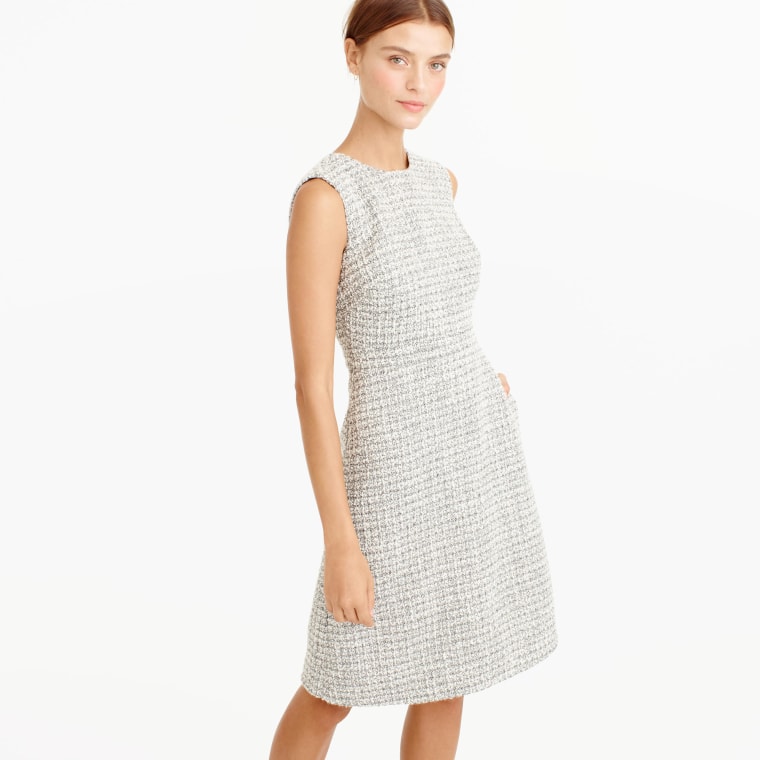 17. Bar III Split-Neck Bodycon Dress, $79, Macy's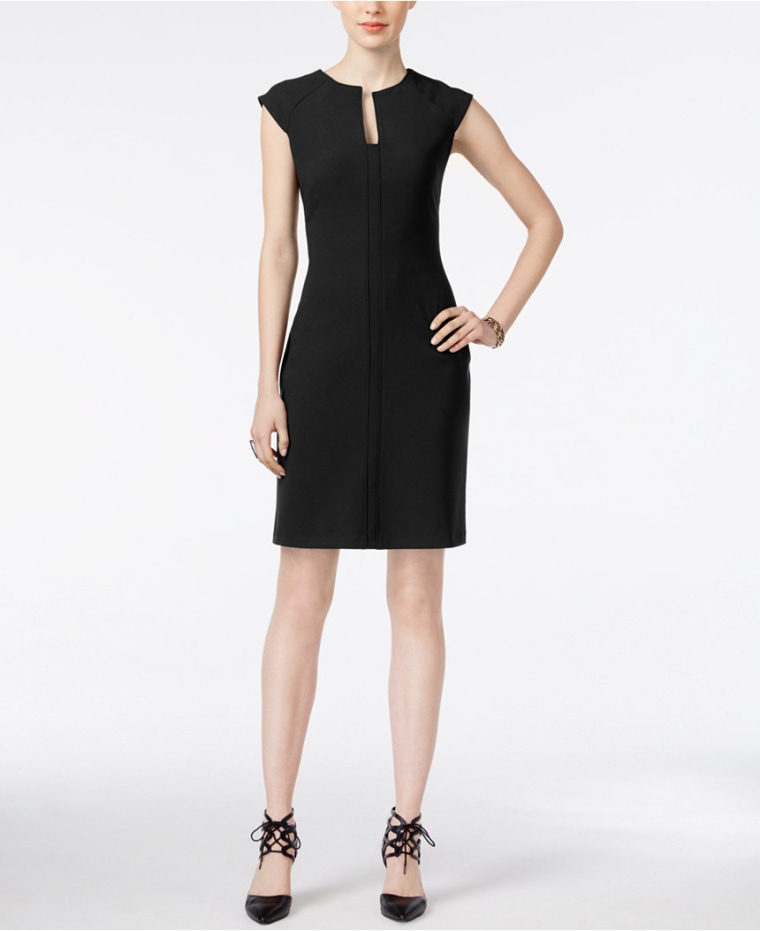 Bottoms
18. Chino shorts, $39, J.Crew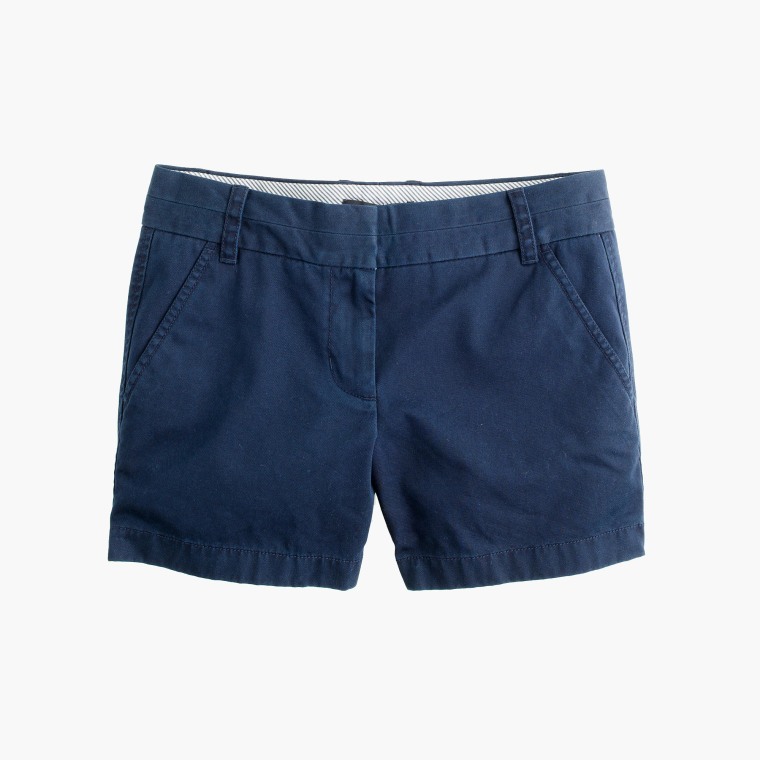 19. A-line skirt, $15, H&M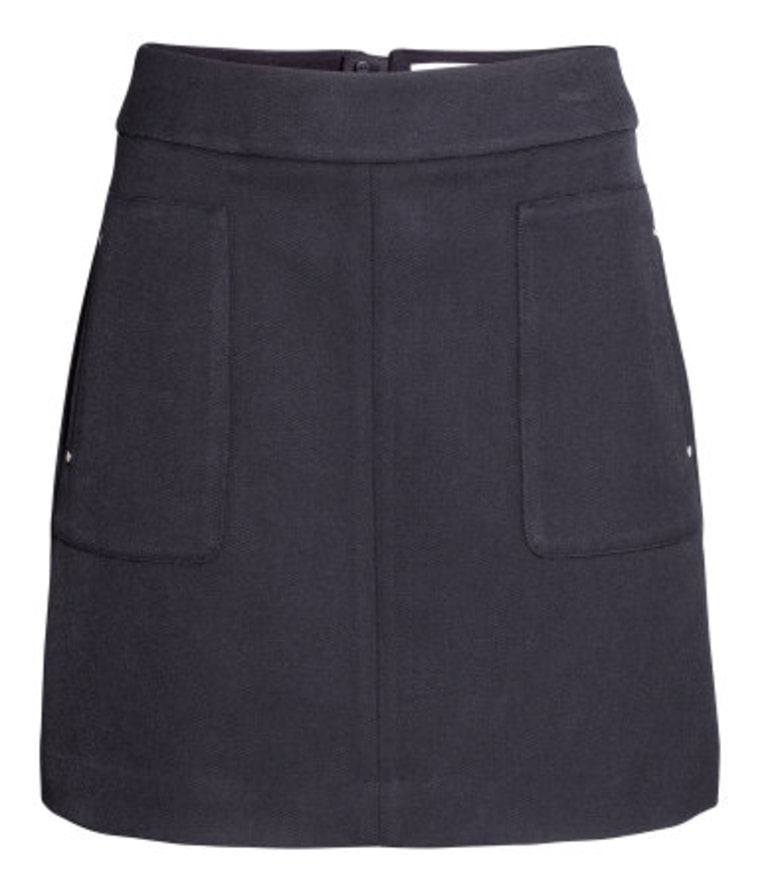 20. Mid-Rise Girlfriend Jeans, $30, Forever 21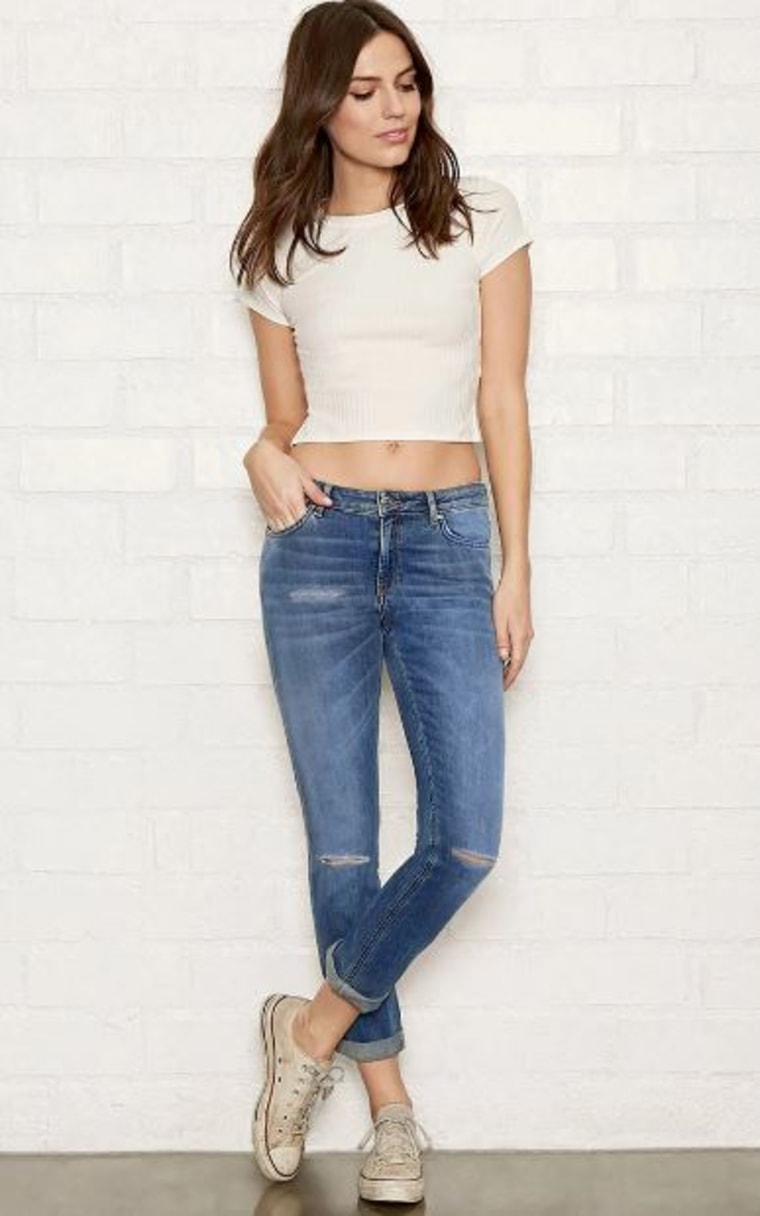 21. White jeans, $50, American Eagle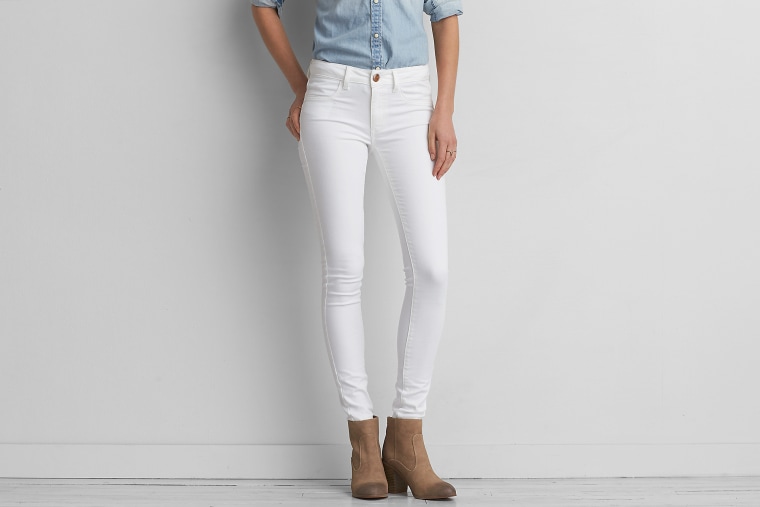 22. Moto Dark Blue Leigh Jeans, $65, Topshop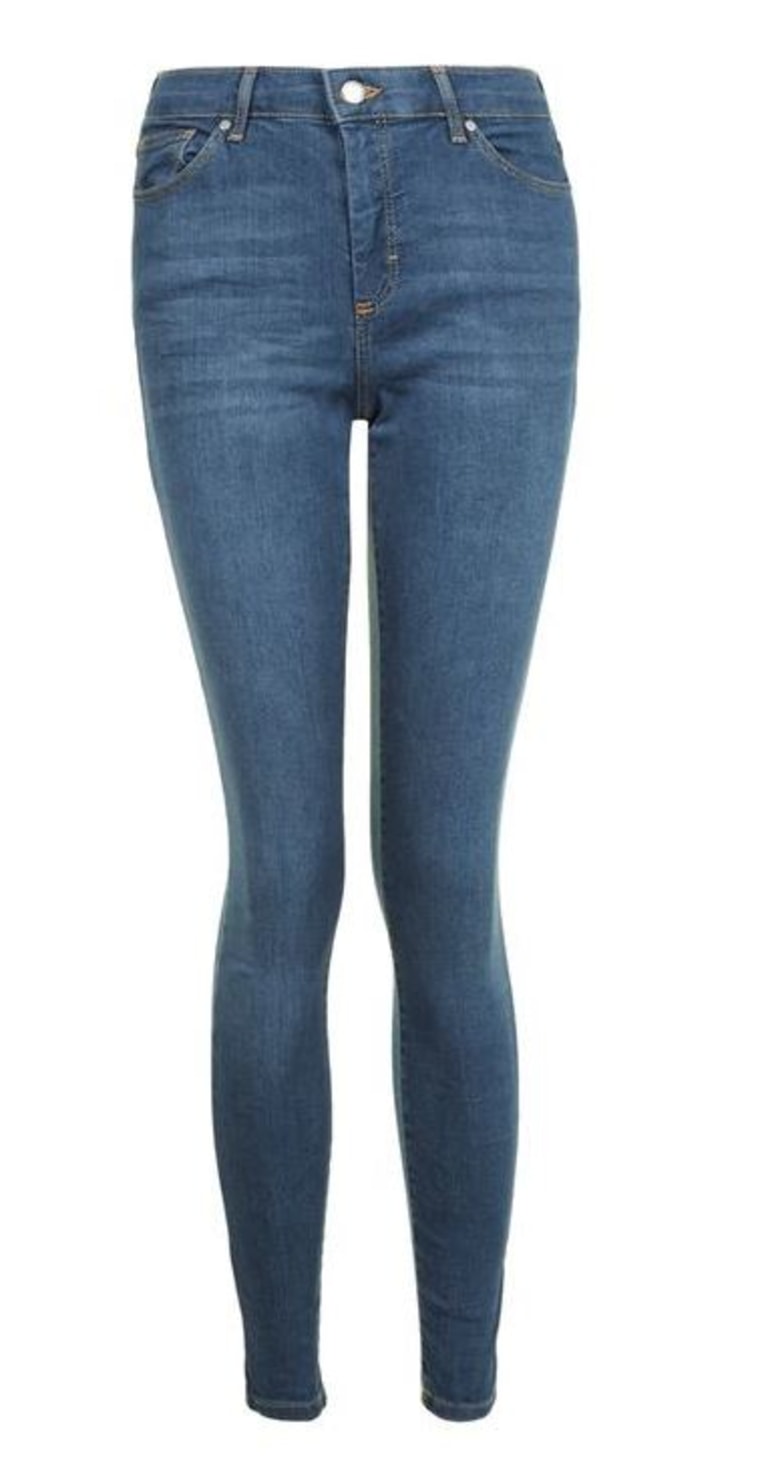 Shoes
23. Black pumps, $90, Aldo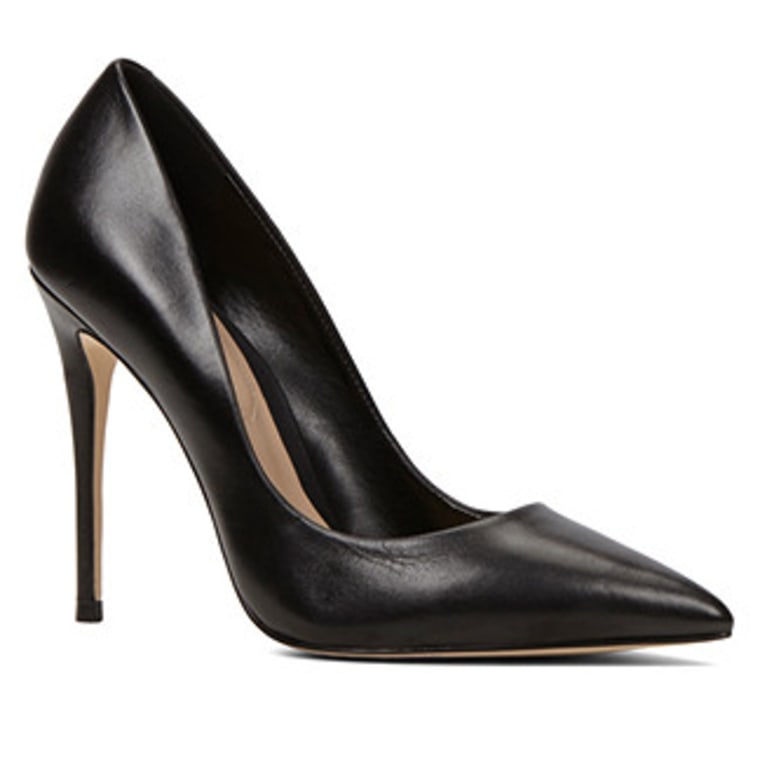 24.BP. Trolley Bootie, $85, Nordstrom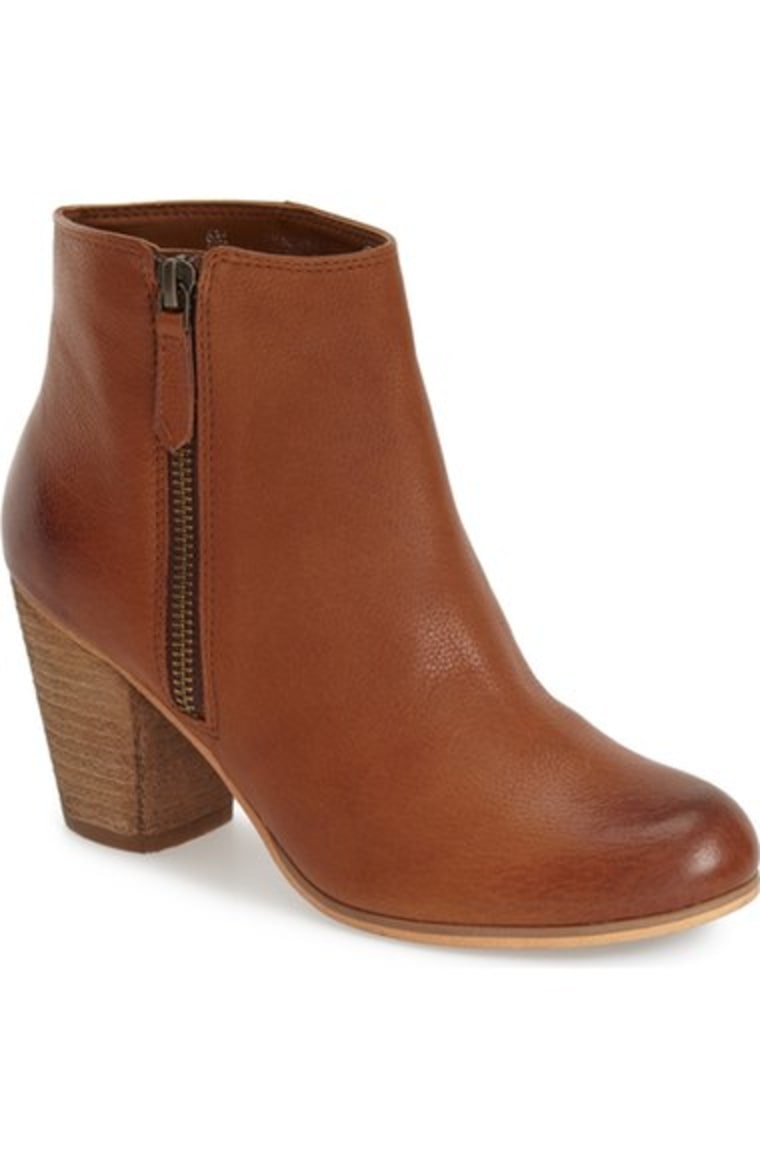 25. Report Libbie Slingback Booties, $31, Macy's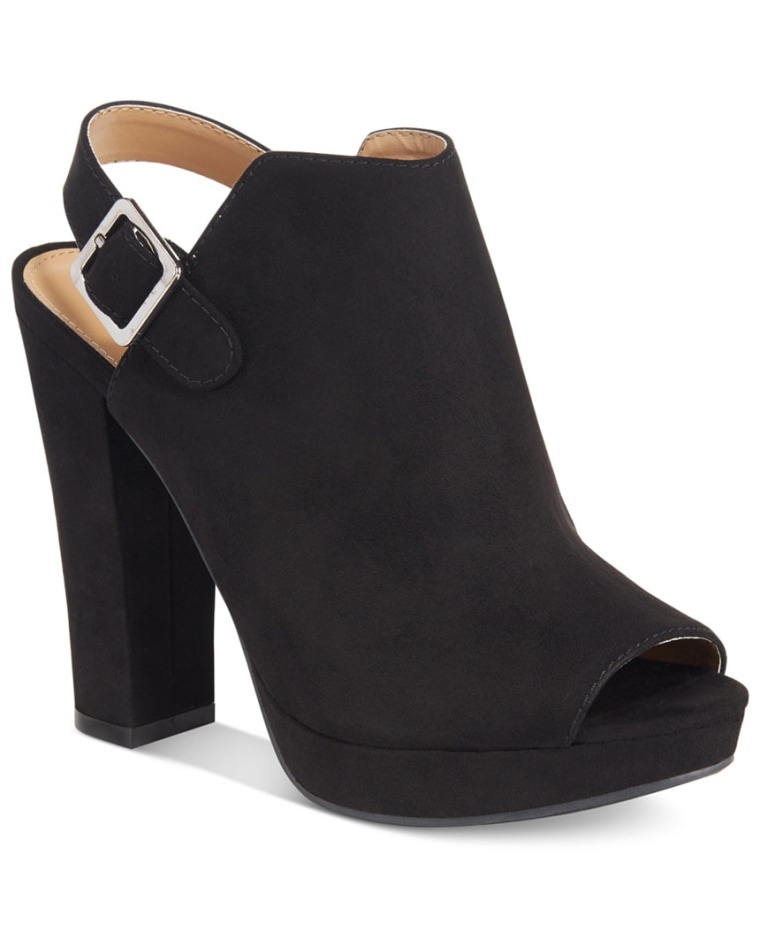 26. May Patent Block Heel Sandals, $128, Ann Taylor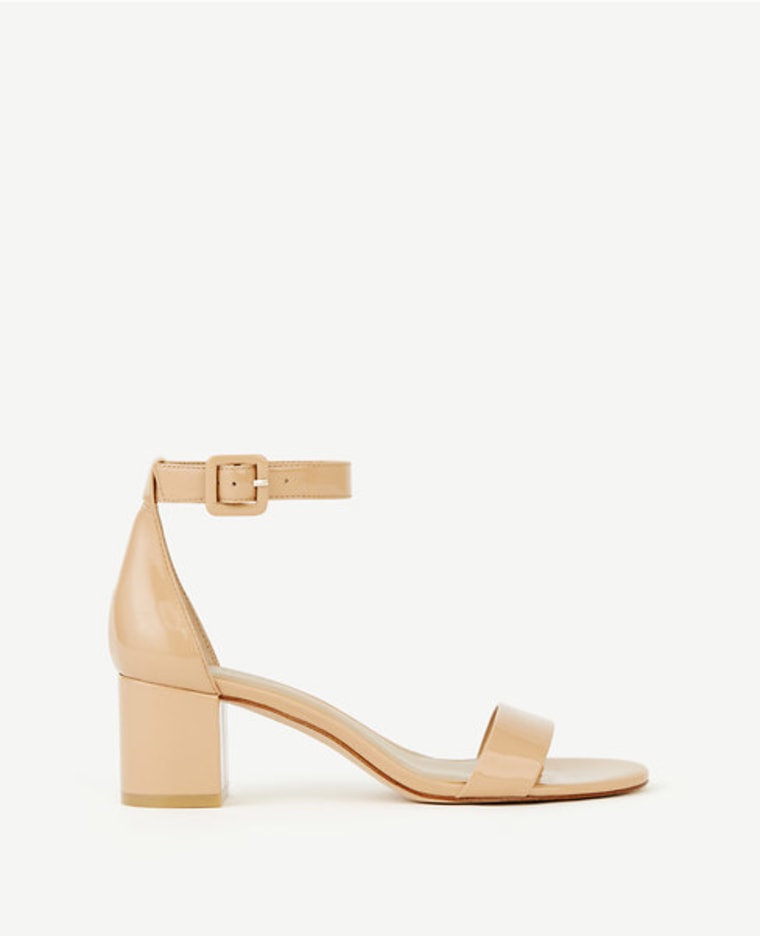 27. Slip-on Sneakers, $60, Macy's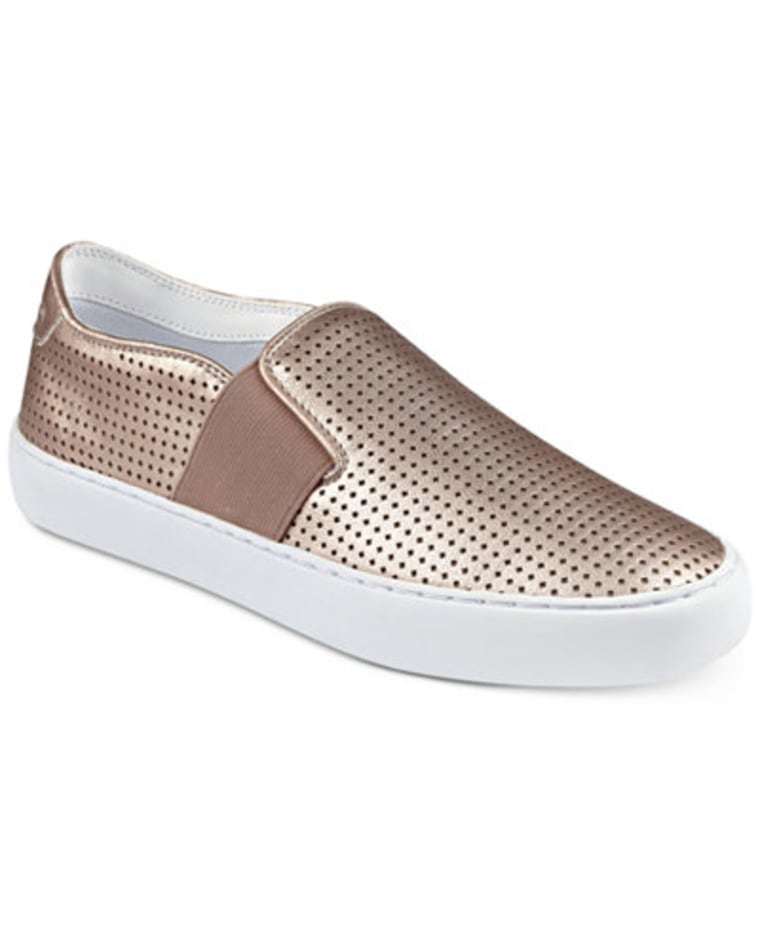 28. Chelsea Boots, $35, H&M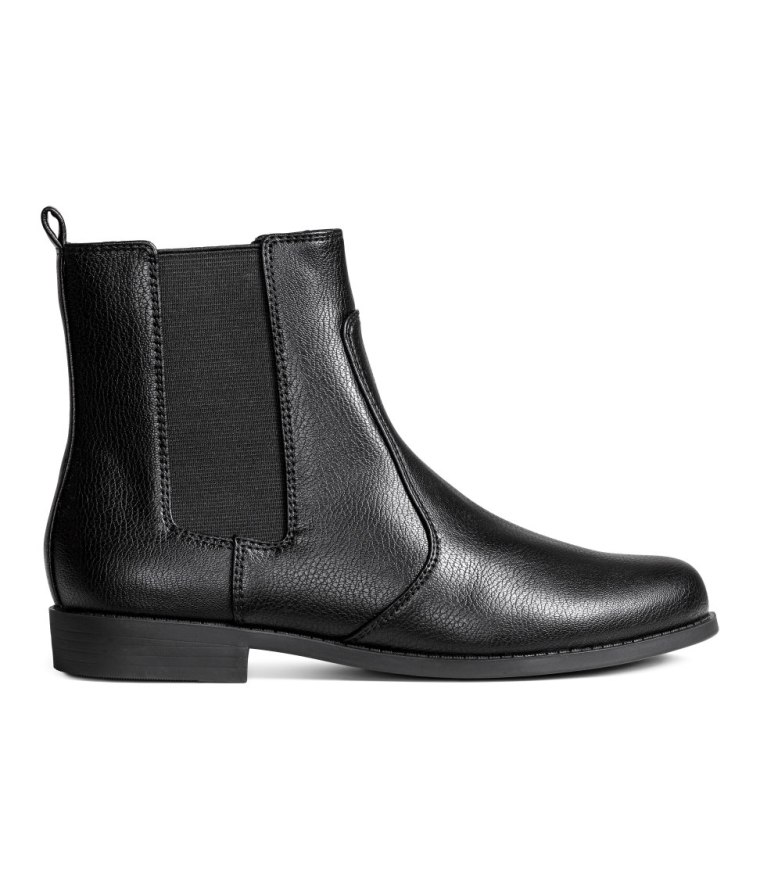 29. Estyn Lace-up Leather Point Toe Flats, $60, Saks Off 5th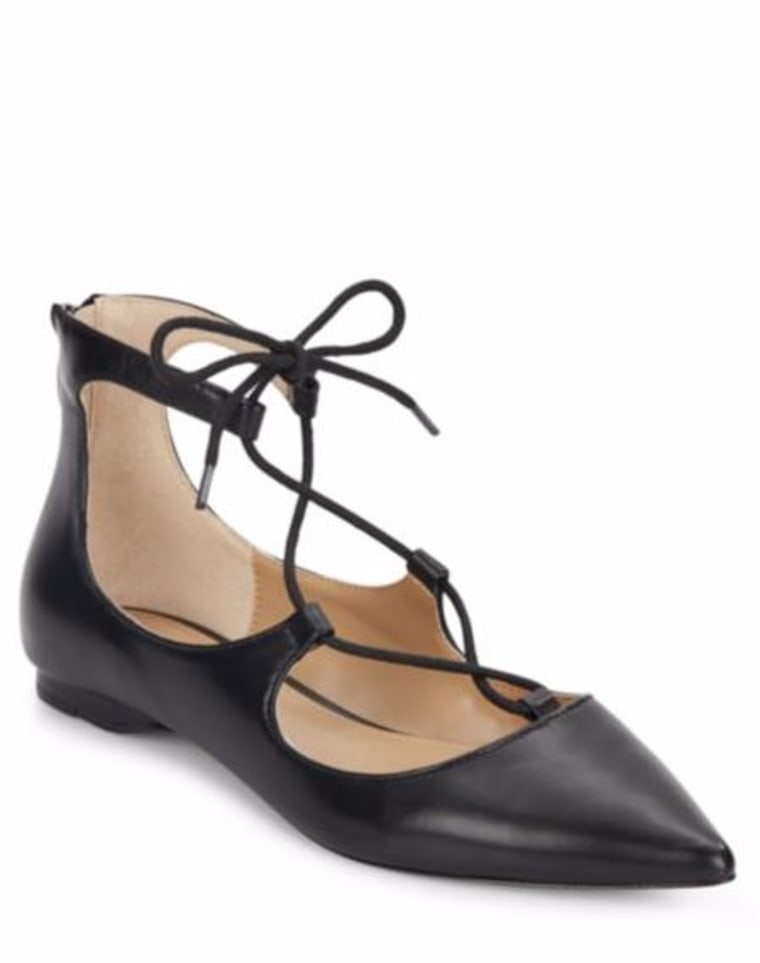 30. G By Guess Lewy Gladiator Sandals, $49, Macy's