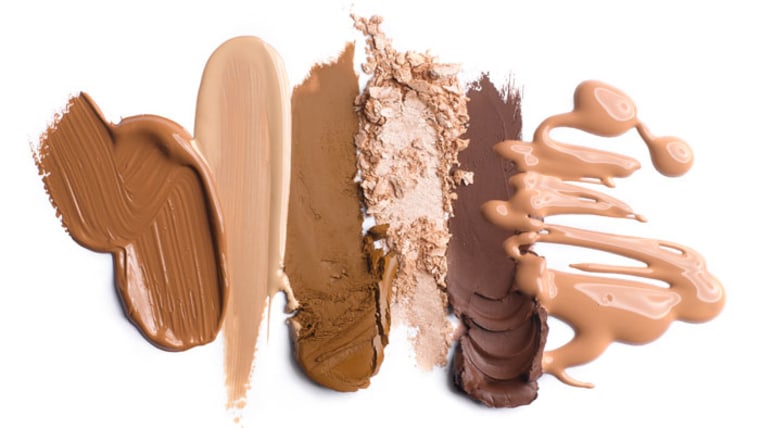 They call it concealer for a reason. The right formulation can mask bags, camouflage dark circles and hide all evidence of a breakout — if, that is, you know how to choose the shade and formula for your concern.

Prep to prevent flaking
"For dry skin, using an eye cream before applying concealer is the best trick to prevent creasing and ensure a smooth coverage," says pro makeup artist Heather Schnell. Next up, apply an oil-based, liquid concealer, which is less likely to flake.

Tag-team your concealers
The area beneath your eyes might require a thicker, more opaque formula than the shadows around the base of your nose, so keep a few favorite formulations on hand. For the under-eyes, use a foundation brush to blend on a full-coverage product like Bye Bye Under Eye Anti-Aging Concealer. To brighten other areas of the face, try something medium-weight, like Revlon ColorStay Concealer. Camouflage pimples and pigmentation with a dense formula, such as Bobbi Brown Creamy Concealer, applied to the spot alone using a clean eyeliner brush.
Don't lighten up
You've probably heard that you should choose a concealer that is one shade lighter than your actual skin tone. In reality, however, going too light will cause you to look washed out — and can actually emphasize bags under the eyes. "Try to find a shade of concealer that's closest to the shade of foundation so it all blends evenly across the skin," says Zyrtec Celebrity Makeup Artist Jamie Greenberg. And forget testing colors anywhere other than on your face. "Women should remember that often their face products have SPF, so their facial skin is lighter than the arm or hand they may test products on."
Become a mix master
Even after countless trips to the beauty aisle you still can't find the perfect concealer shade? "Blend your own color," suggests says Joy Fennell, a NYC-based makeup artist for CoverGirl. D.I.Y.ing it is surprisingly simple. "Pick a shade slightly darker than own skin tone and slowly blend in a shade lighter than your own until you reach the perfect tone," she says.
Bryce Gruber is founder of style website The Luxury Spot. Follow her on Twitter and Instagram.