Our editors independently selected these items because we think you will enjoy them and might like them at these prices. If you purchase something through our links, we may earn a commission. Pricing and availability are accurate as of publish time. Learn more about Shop TODAY.
What better way to enhance your natural features than with gorgeous, lush lashes? I'm sharing the best tried-and-true tips for finding the perfect faux set for you.
Glue-on lashes
For a cost-effective and commitment-free way to quickly add a little extra "oompf" to any look, you can't beat traditional glue-on lashes. But not all sticky strips are considered equal; half the battle is finding a pair that's right for you.
Choose a pair that mimics your own natural length and coloring, and make sure to avoid styles with a blunt edge, where all of the lashes are the exact same length. Those styles are great for a fashion forward or retro look, but not ideal for everyday wear. You'll also want to opt for a clear band instead of a black one. Black bands will more easily show imperfections and errors in alignment, while clear bands are more ideal for beginners and can camouflage mistakes.
Duo Brush on Striplash Adhesive White/Clear, $7, Walgreens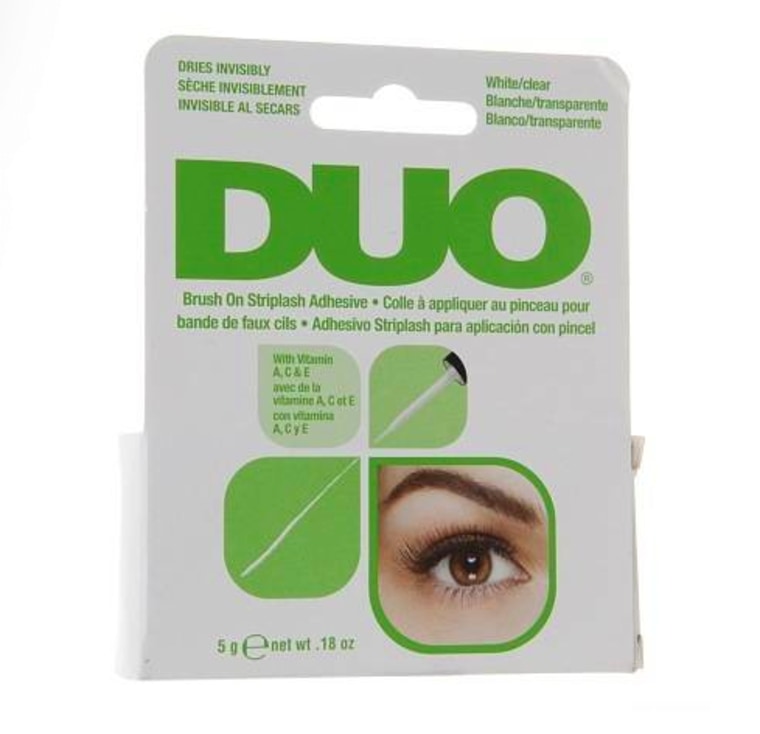 But when it comes to picking a glue, go for a dark tone that will more easily blend in with your lash line — clear and white can often dry with a noticeable sheen. And for those with allergies, there are lots of latex-free options available.
If you're worried about application, "fishtail" tweezers are a fantastic tool to try. The tong-like, curved end helps offer a grip and aids in aligning the strip with your lash line.
Sephora Collection Bulls Eye Lash Applicator, $12, Sephora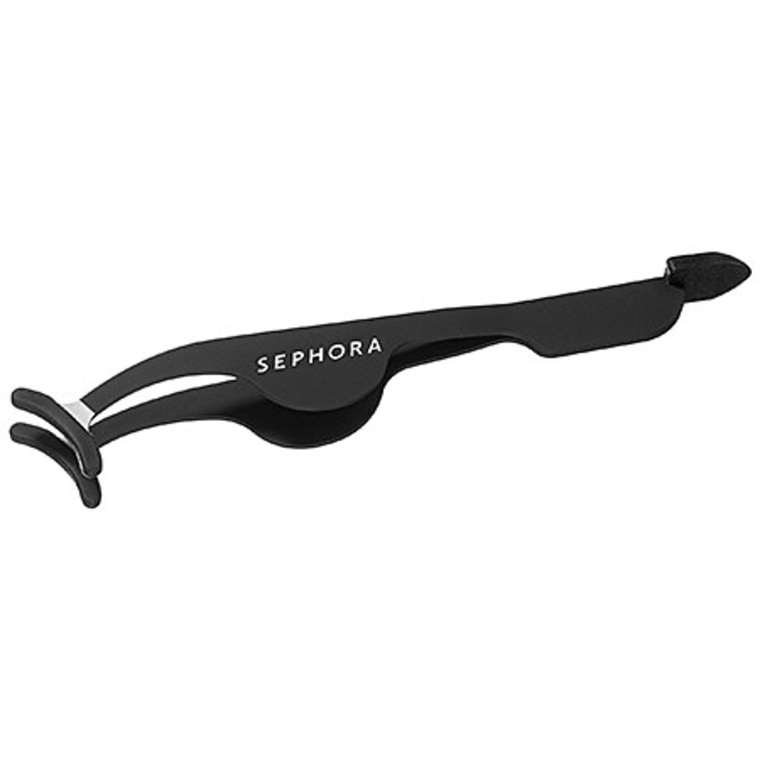 Or try Flashes, a clever lash applicator from Flirt Cosmetics that dispenses mini clusters of false lash buds, allowing you to customize your look. You can apply as many or as few lashes as you want to.
Flashes Lash Applicator, $28, Flirt Cosmetics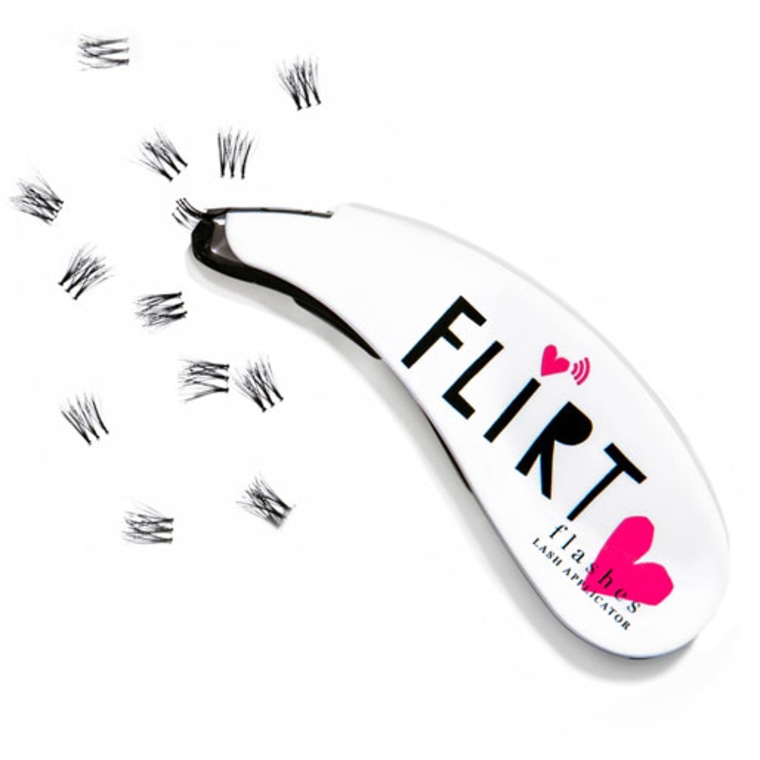 RELATED: Eyelash perms: Bigger, brighter eyes — no makeup required!
Magnetic lashes
Eye enthusiasts everywhere have long been looking for a goopy glue alternative and these do not disappoint. A new brand called One Two Lashes created faux lashes that secure on via tiny micro-magnetic fiber strips. Think of the product like a little eyelash sandwich, where your natural lashes as the in-between layer. Unlike glue-on options, these strips are re-wearable and easy to apply. For any beginners out there, I suggest you invest just a few minutes in this tutorial to set yourself up for success.
Original Lash, $69, One Two Cosmetics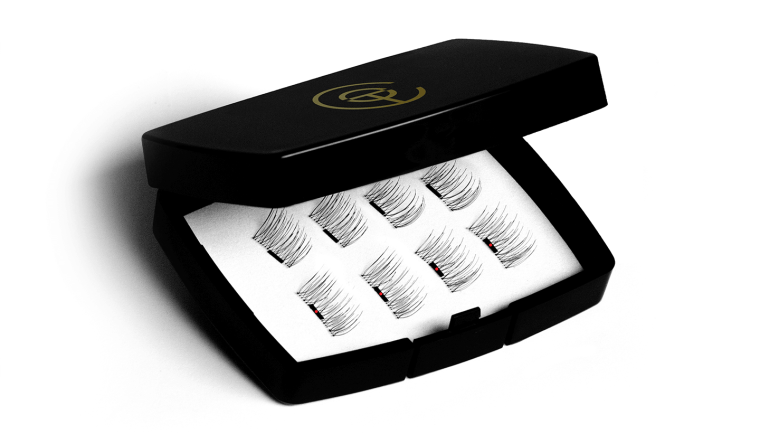 RELATED: This eyelashes trend will ensure you stand out in a crowd
Semi-permanent
If you're looking to make a slightly longer commitment, you're in luck! It seems like semi-permanent lash bars are popping up on every corner — but be sure to seek out a licensed professional. You can choose from synthetic, silk or mink options (beware of allergies) and the process typically takes between 1-2 hours.
The results can last a full growth cycle of natural lashes, which is typically 6-8 weeks, but can vary by individual with some touch-up maintenance needed. Once the lashes are in place, it's best to avoid mascara, heavy eye makeup and oil-based makeup removers. Eyelash expert Courtney Akai applied the lashes seen in the video above, but a quick Google search will result in a salon near you.
RELATED: Look like a Disney princess in real life with this new beauty trend
TODAY Style Squad member and author of "The Power of Style," Bobbie Thomas shares the buzz about beauty, fashion, and more on TODAY and at Bobbie.com. Follow her on Twitter, Facebook and Instagram.