By Merisa Fink, TODAY contributor
A Kardashian pregnancy is no doubt an exciting fashion challenge, and a blossoming Kim — who announced her pregnancy with rapper Kanye West on Dec. 31 — is bound to rise to the occasion. With Kanye as her trusty fashion compass, you'd better bet that baby will be born swaddled in black leather.
TODAY contributor Merisa Fink rounds up 8 dashing pieces for a Kim Kardashian maternity wardrobe: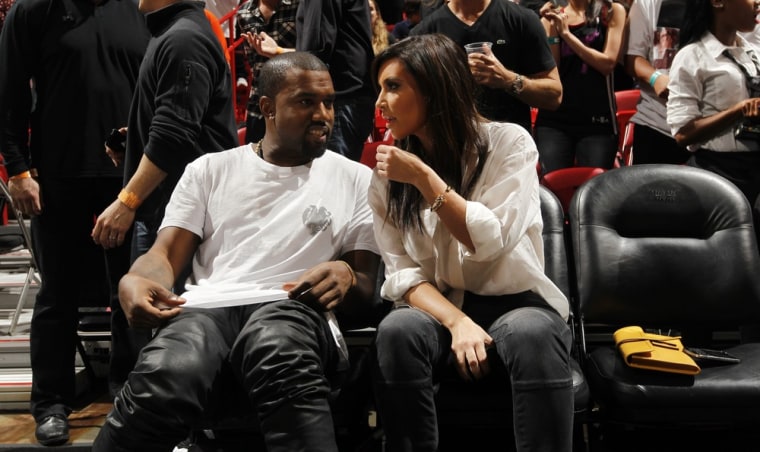 If "Kimye" issued a uniform, leather leggings would be standard issue. Since their inception as a pair, Kim and Kanye have been militant in their dedication to the leather legging. Maternity leather leggings – reporting for duty.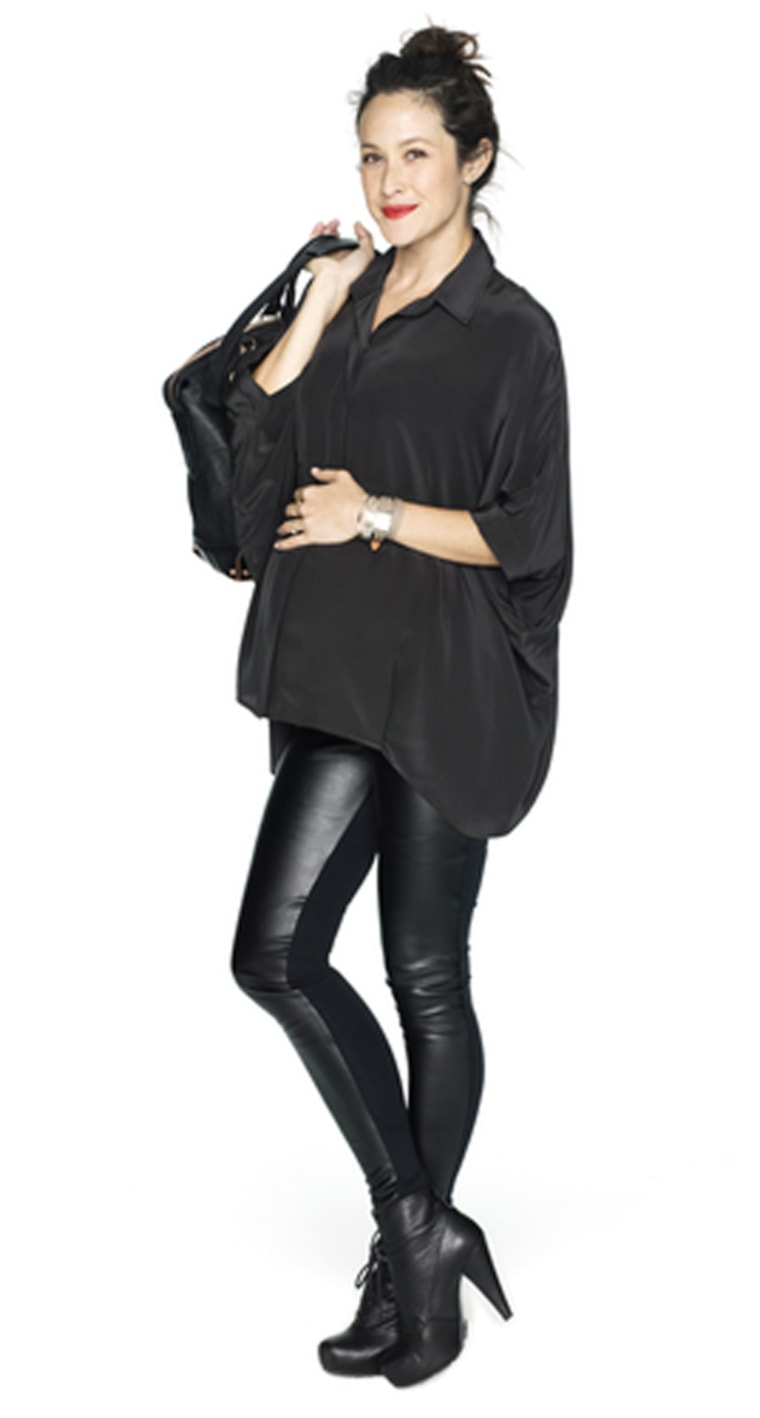 The Night-Out Leggings, $148, HatchCollection.com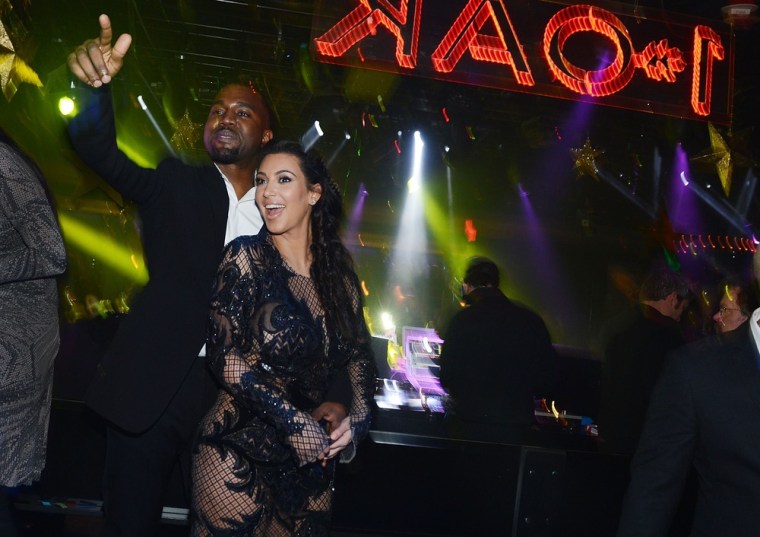 Since Kanye began influencing Kim's style, peplum has been consistently popping up. As Kim demonstrated on New Year's Eve, pregnancy is no reason to play it safe. Long live peplum!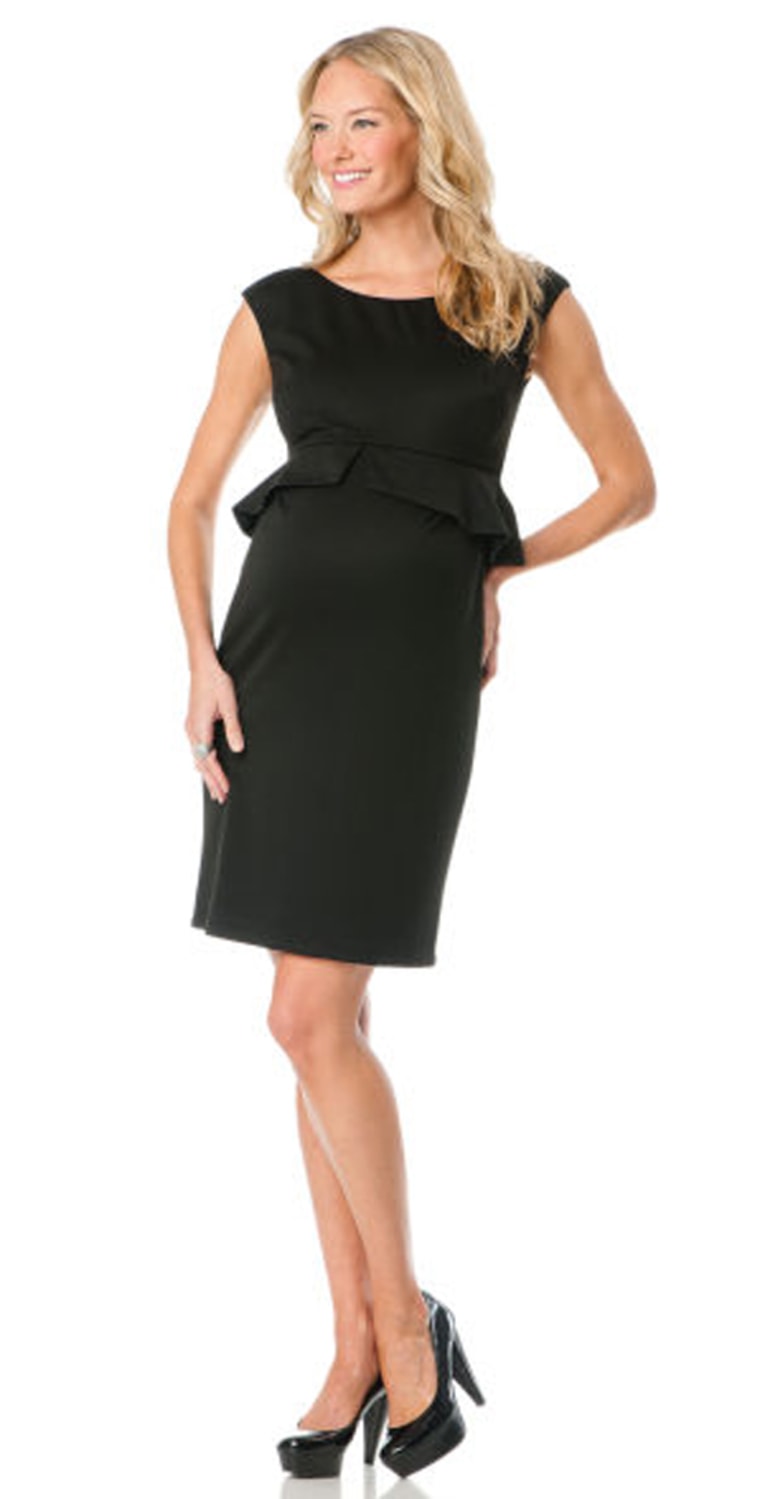 Peplum Maternity Dress, $99, APeaInThePod.com
Is this pretty, demure dress perfect for the rounding reality-TV star? Yes. Some things are black and white. No 50 shades of grey here.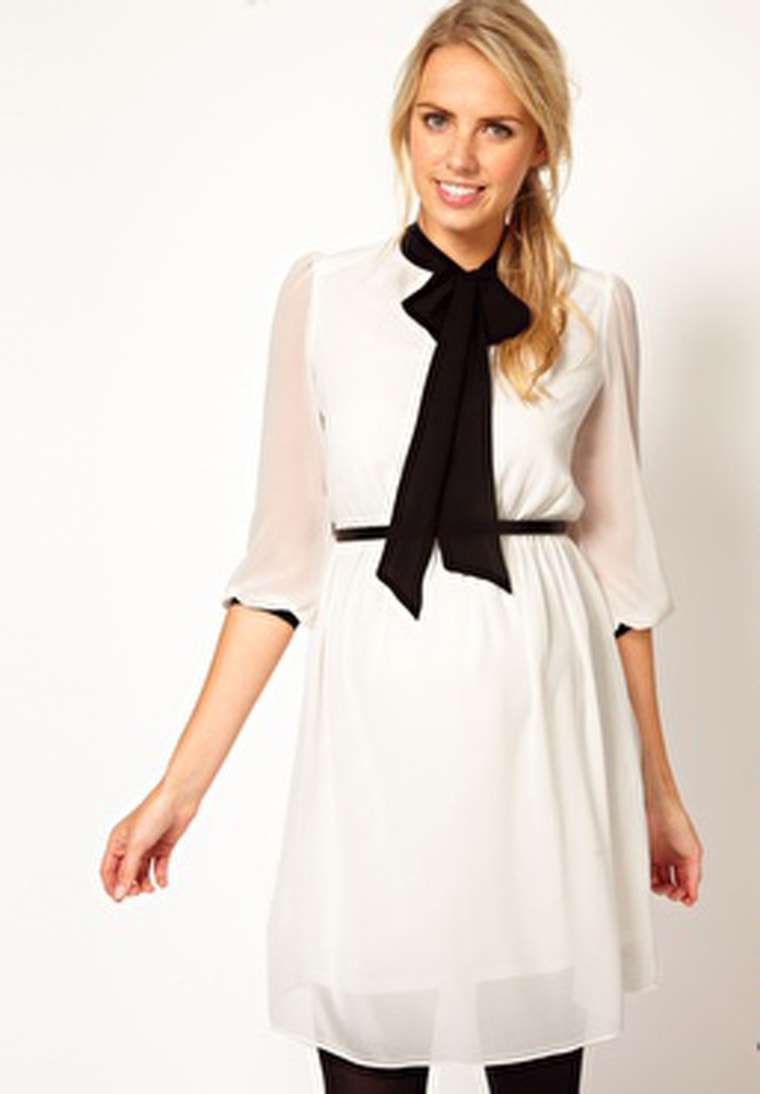 Asos Maternity Skater Dress with Pussy Bow Tie, $43, Asos.com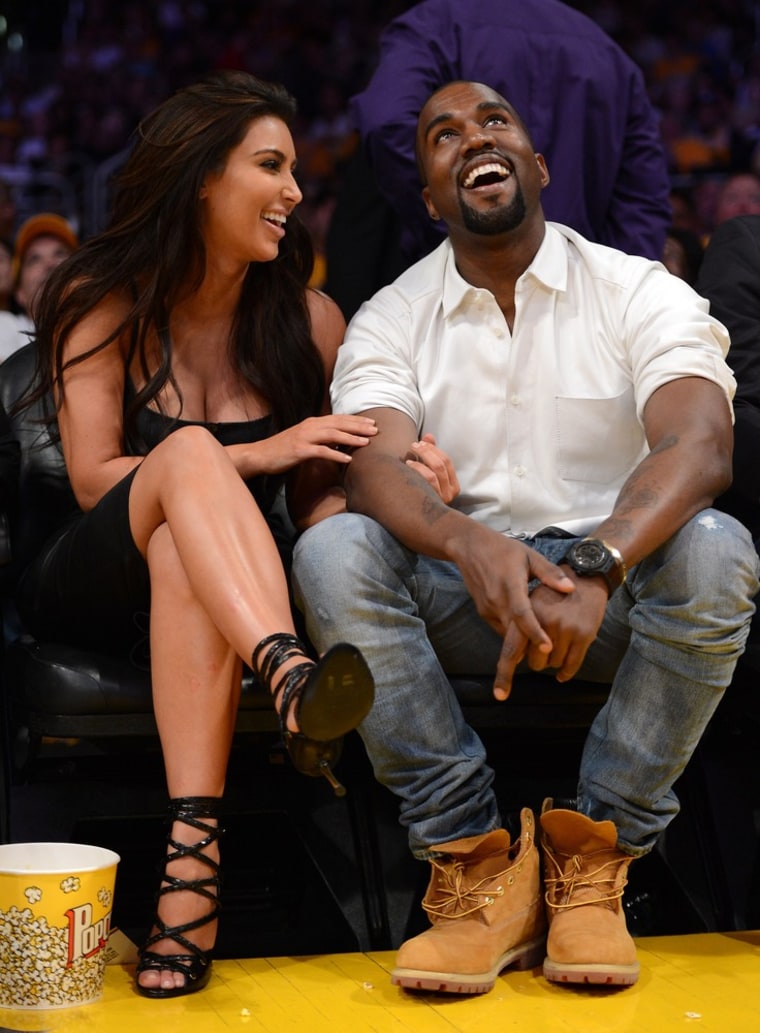 Kim's pregnancy may require her to temper her bootie and stiletto heel addiction. These steadier wedges will serve as a safer substitute for her tired tootsies.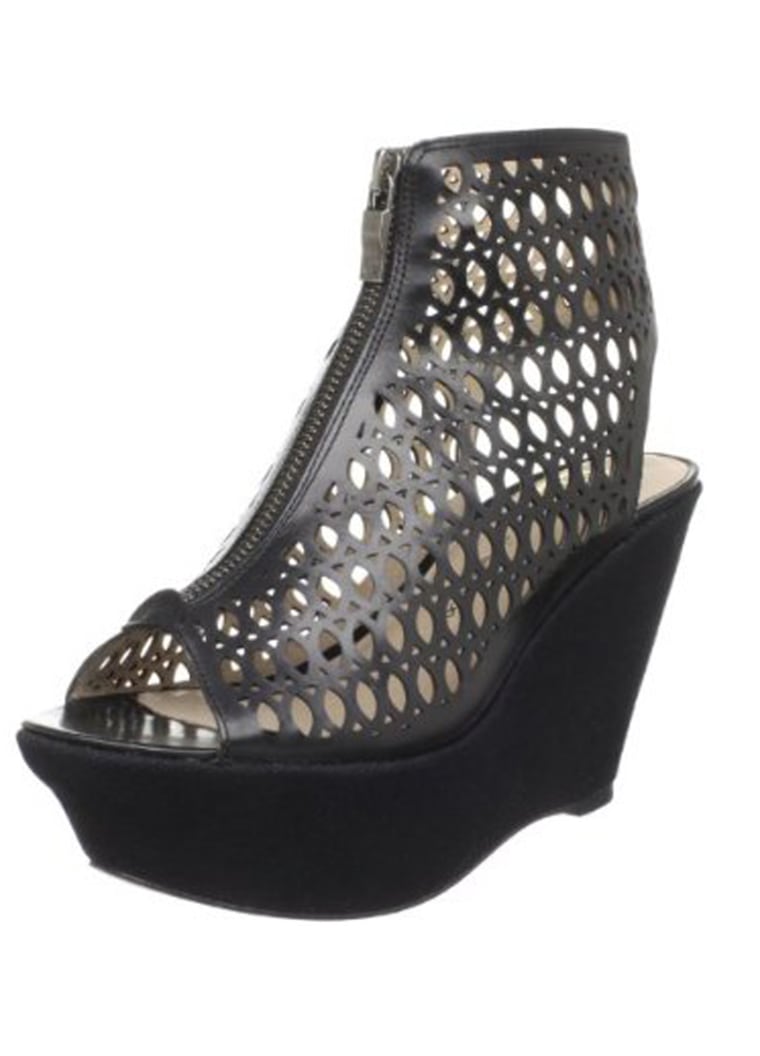 House of Harlow 1960 Women's Fionna Open-Toe Booties, $77, Amazon.com
Does this faux-leather dress prove that pregnancy is sexy? Faux 'sho.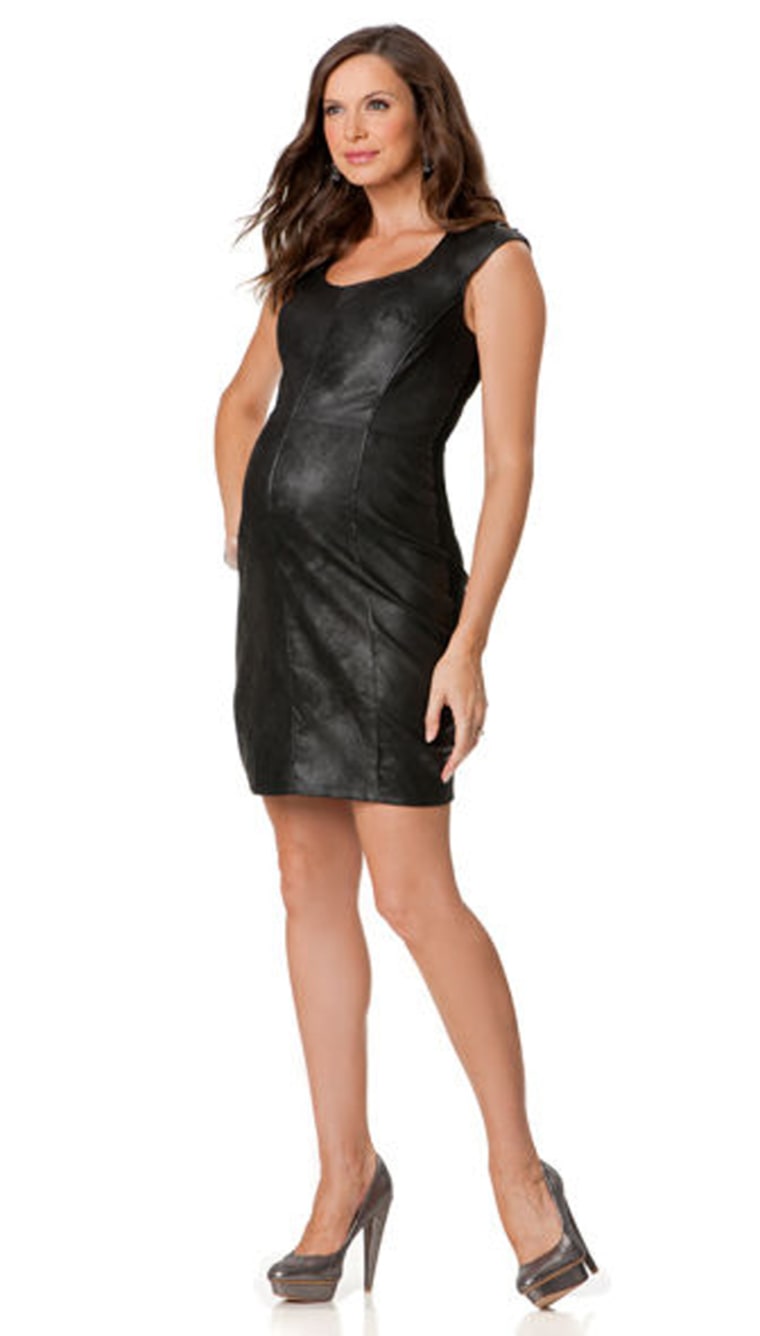 Velvet by Graham & Spencer Short Sleeve Empire Seam Maternity Dress, $148 (originally $195), APeaInThePod.com
Ever the trendsetter, Kim has been trying new trouser cuts under Kanye's fashion tutelage.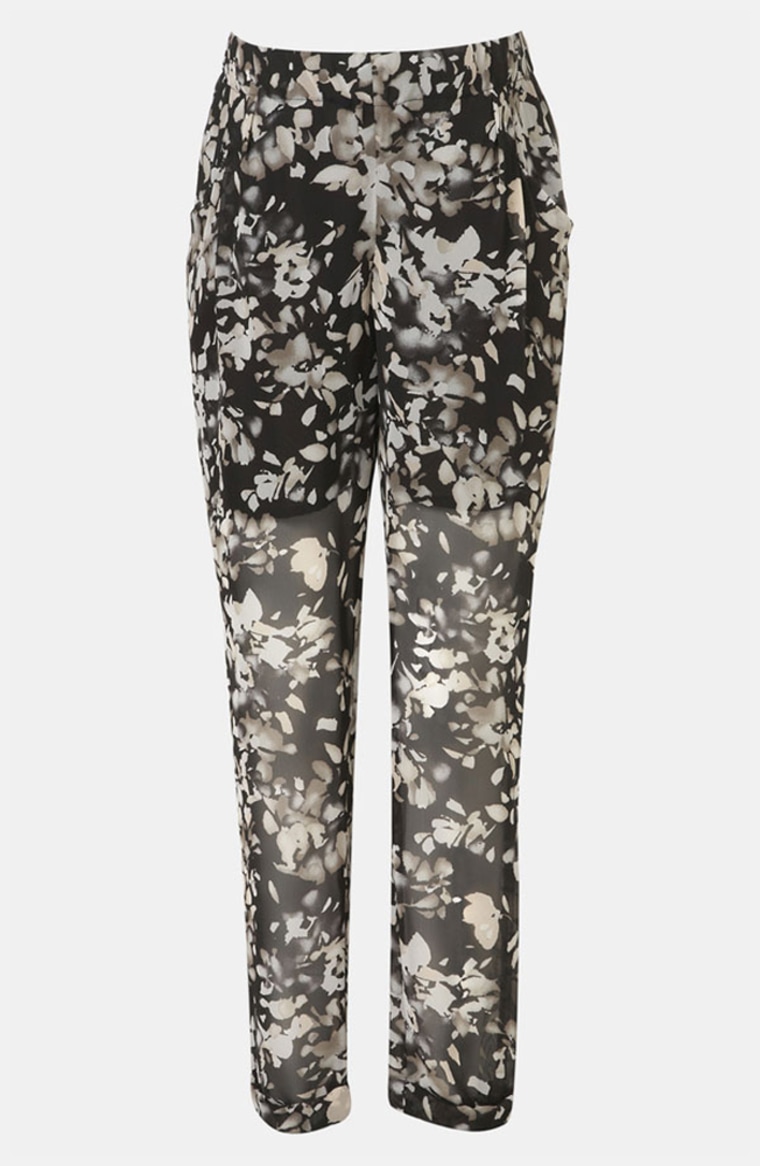 Shadow Floral Sheer Chiffon Trousers, $70, Nordstrom.com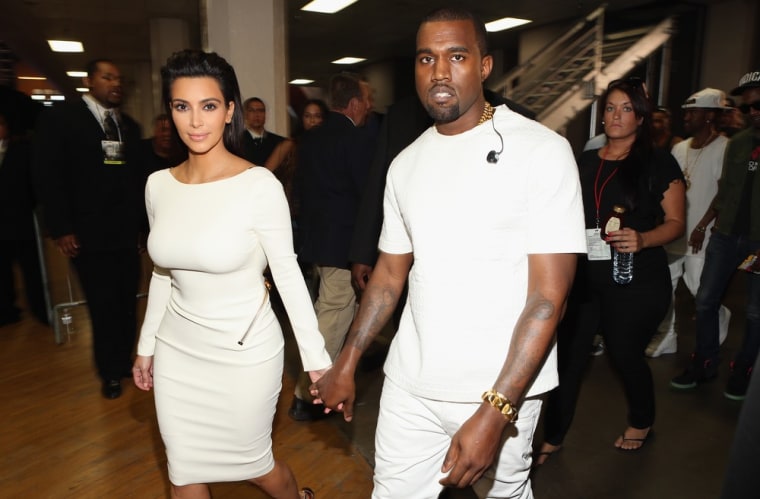 The celebrity pair has been reveling in matching monochromatic ensembles. This cute, comfy top pairs perfectly with Kanye West for Gueseppe Zanotti heels: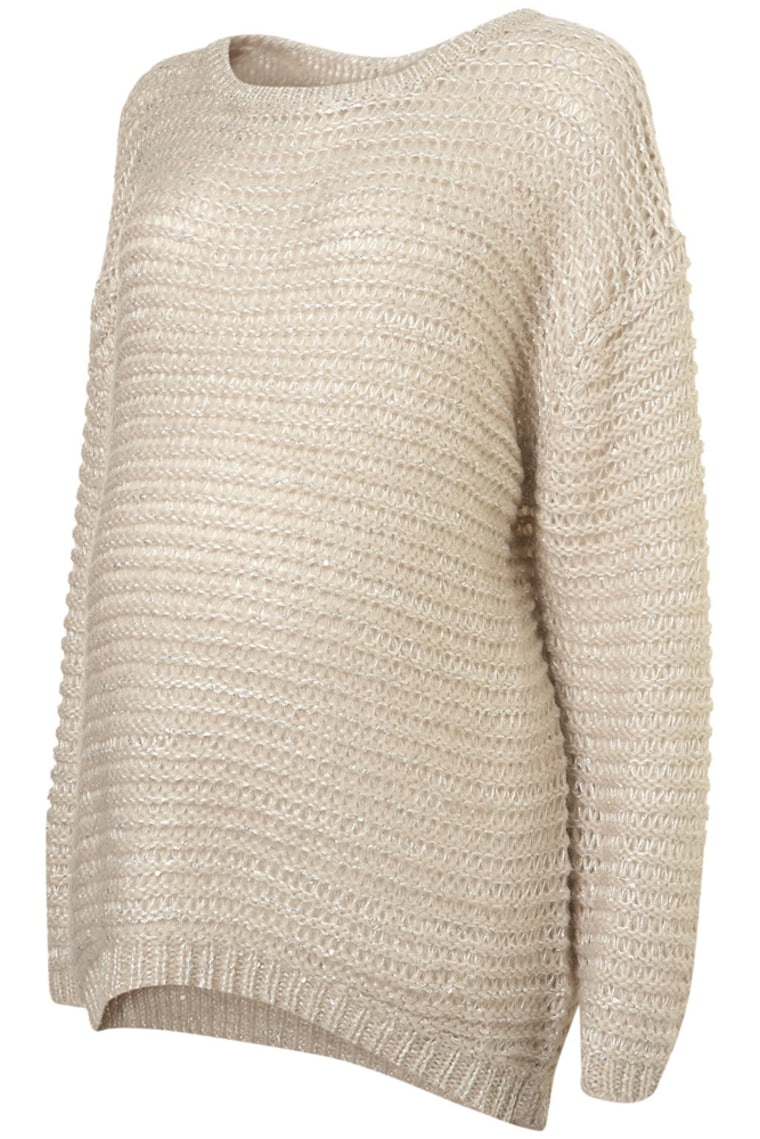 Maternity Sequin Yarn Jumper in Cream, $90, TopShop.com
No one will accuse Kim of being "heartless" in this hot nursing number. Designed to grow with her through the next two trimesters and them some, this functional bra is pretty enough to get caught off guard in, as the notoriously un-bashful mama-to-be sometimes is.
Lorna Drew Astrid Plunge Nursing Bra, $68, Figleaves.com
Merisa Fink is a TODAY Style contributor and new mom who remembers what it was like to covet clothes that were not onesies.
More from TODAY Style:
'Downton Abbey' wedding outfit cost over $200K
Duchess Kate's 10 best style moments of 2012