First Beyoncé incited envy when she managed the ultimate in pregnancy — sky-high heels, sequin minidresses, the works — and now the new mom is even making baby-carrying a fashionable sport. It never ends, folks!
Beyoncé was photographed in New York on Tuesday carrying her precious 3-month-old baby Blue Ivy Carter while wearing bright yellow pumps, round shades, and a chic, monochromatic gray ensemble, featuring what looks like a faux-fur sling. (Baby Bjorn? Please, not for megastars...). As previously reported, the singer has plans to pursue a sexy maternity line, but perhaps she should consider a post-baby collection as well?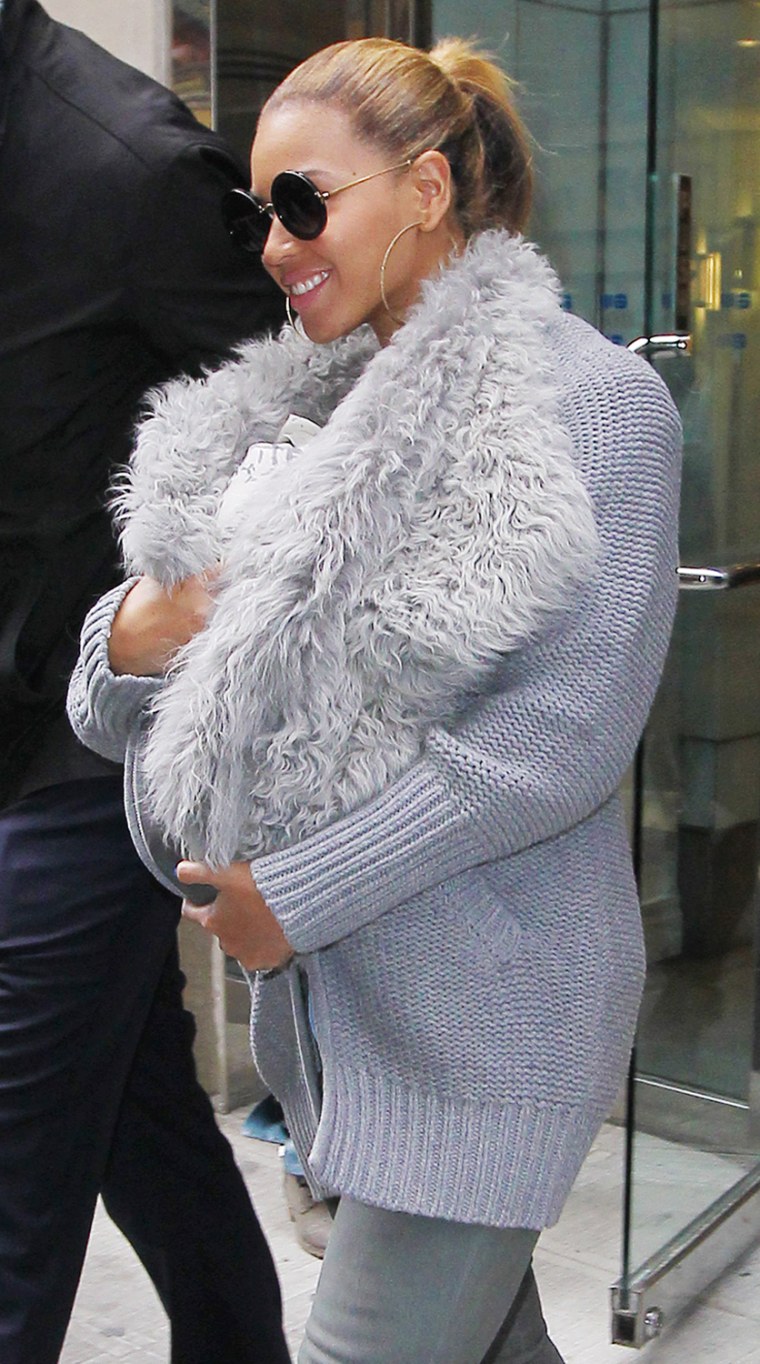 As for the little one, don't worry about  her. Blue Ivy was recently spotted in metallic Marc Jacobs flats ($66). And oh yeah, she already made her debut on dad Jay-Z's Billboard-topping track "Glory."
What do you think of Beyoncé's style? Are you a fan?
Rina Raphael is a TODAY.com editor who can barely dress herself most mornings, despite not having a baby or a singing career.
More: First lady brightens up the White House garden