What better way to start fall than with a fresh new look? Our Ambush Makeover team was happy to help two lucky ladies on the Plaza kick off the new season in style.
First up: Jackie Rosander, 60, is a retired CPA with two kids, two grandkids and one more on the way!
After decades of not changing up her hair, Jackie was ready for celebrity hairstylist Louis Licari to work his magic.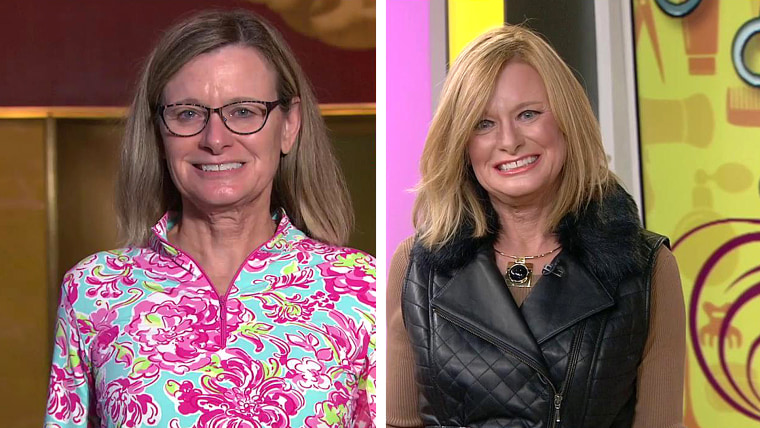 RELATED: 'Whoaaa!' Two sisters hardly recognize each other after Ambush Makeover
"I've had the same hairstyle and hair color for 50 years and I just want to be somebody different. (I want to) look like somebody different," Jackie told TODAY.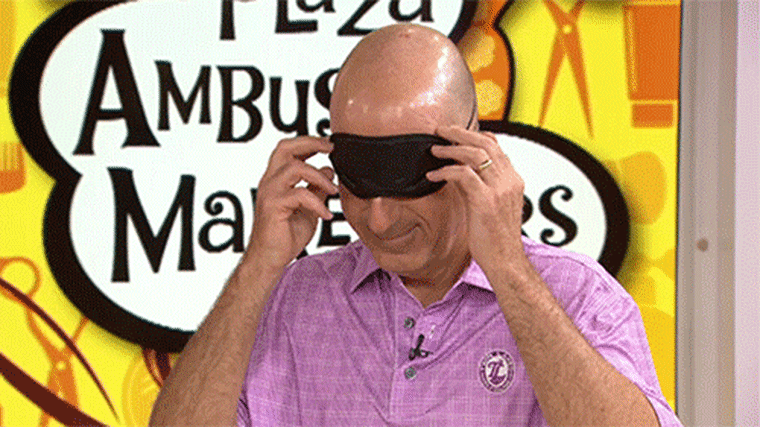 Both Jackie and her husband, Warren, were shocked by the transformation. Warren even exclaimed, "Ooh la la!"
Jackie's chic blond cut graces her shoulders in an effortlessly cool way, Licari said, adding that a simple change in how you part hair can make a huge difference.
To complement her new hairstyle, TODAY contributor and style expert Jill Martin put Jackie in a quilted black vest with a neutral sweater — the perfect fall look!
RELATED: 'You look great!' Husband delighted by wife's Ambush Makeover
And Brittany Hoover, 25, is a former competitive gymnast turned physical therapy student.
When her husband, Michael, and mother-in-law, Raquel, saw her new look, they were speechless!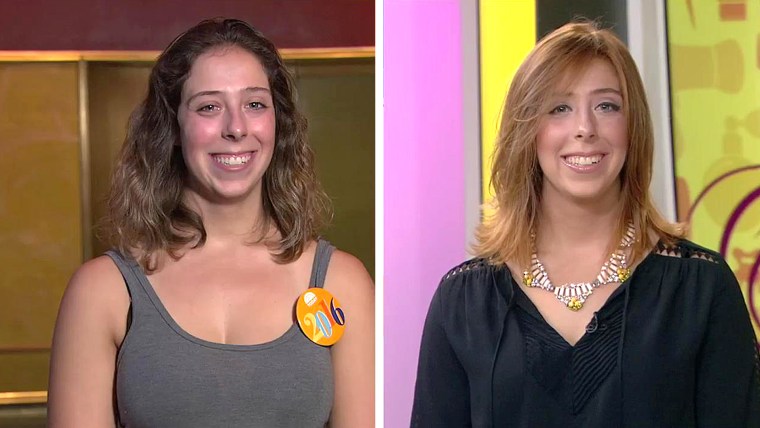 RELATED: Ambush Makeover is just too unbelievable for this friend to handle
Her new auburn hair color was paired with a boho black dress that can transition easily from summer to fall — simply switch out those peep-toe pumps for a pair of booties and she's all set.
Congratulations to both ladies on their new looks!