Jenelle Roach just wanted to buy a cute dress for her homecoming dance, but at 6 feet tall, she realized this was no easy feat.
She and her mom, Sadie Roach, who live in San Tan Valley, Arizona, spent hours visiting multiple stores, looking for a formal dress that fit her tall frame while still adhering to the school's dress code guidelines.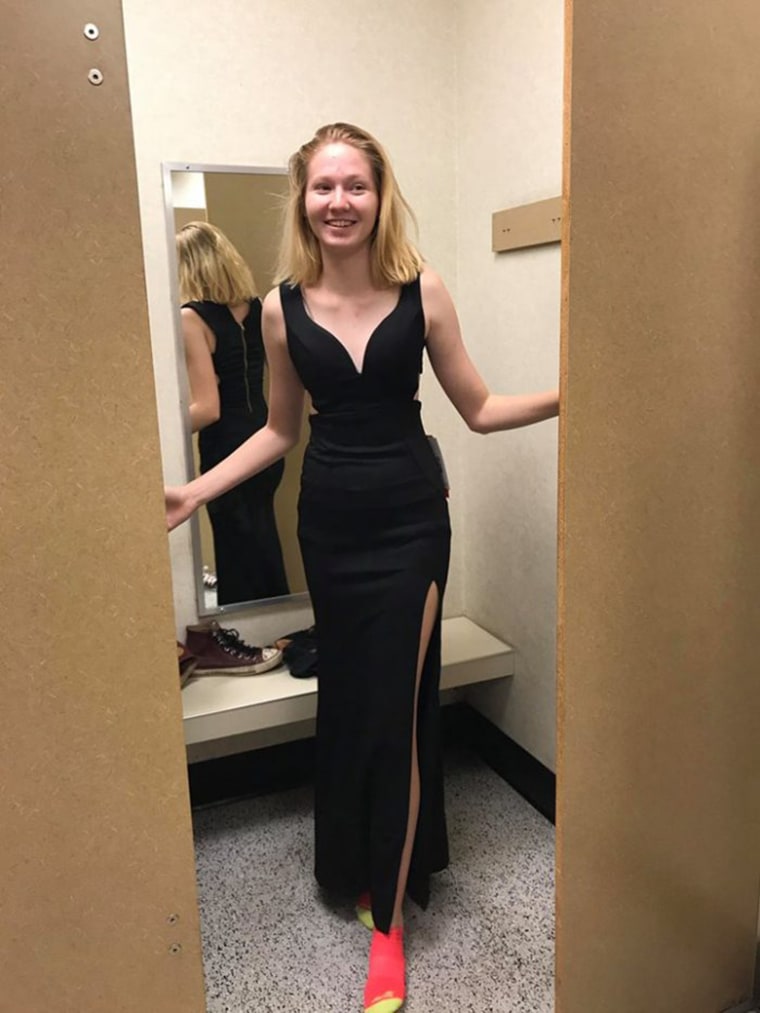 The 15-year-old attends an American Leadership Academy charter school, which requires homecoming gowns to have shoulder straps at least 3-inches wide. The school also bans dresses with a hem above the knee, as well as bare backs, cutouts and sheer fabrics.
Finding a dress that met all of those requirements was nearly impossible, her mom said.
"If they fit, they weren't dress code appropriate (usually too short because she's 6 feet tall)," Roach wrote in a post on her parenting and lifestyle blog, Slap Dash Mom. "If they were dress code appropriate, they didn't fit (or looked like a potato sack)."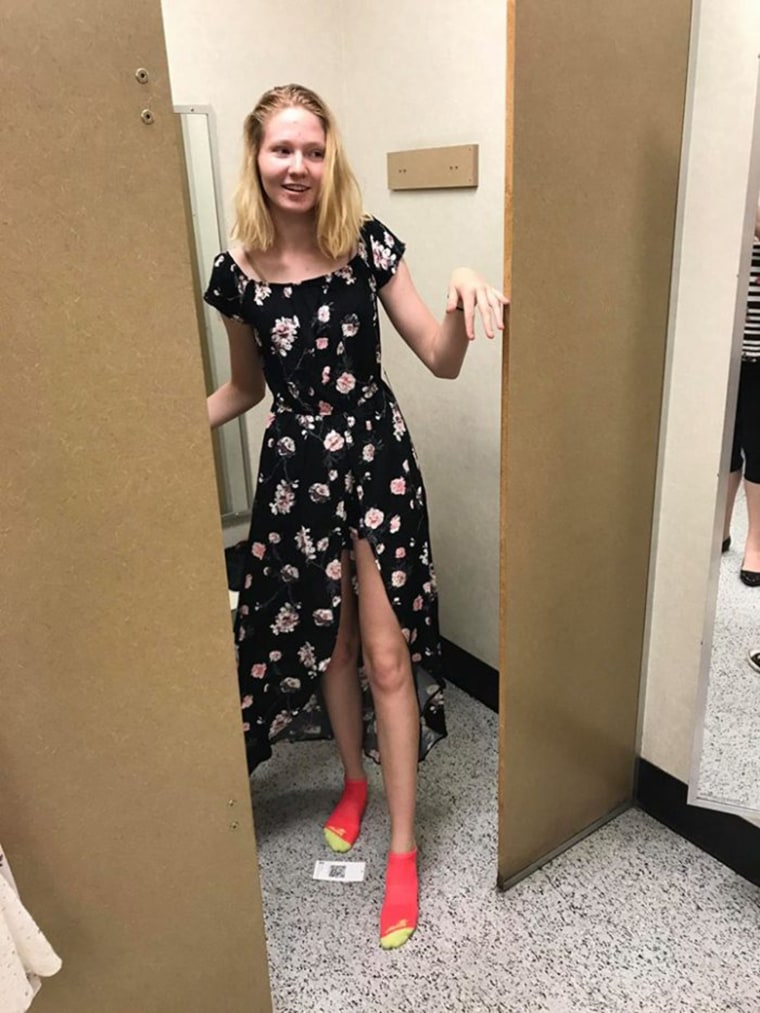 As she tried on dress after dress, her frustration grew.
"A day that should've been magical was filled with tears," her mom wrote in the post, which has been making the rounds online.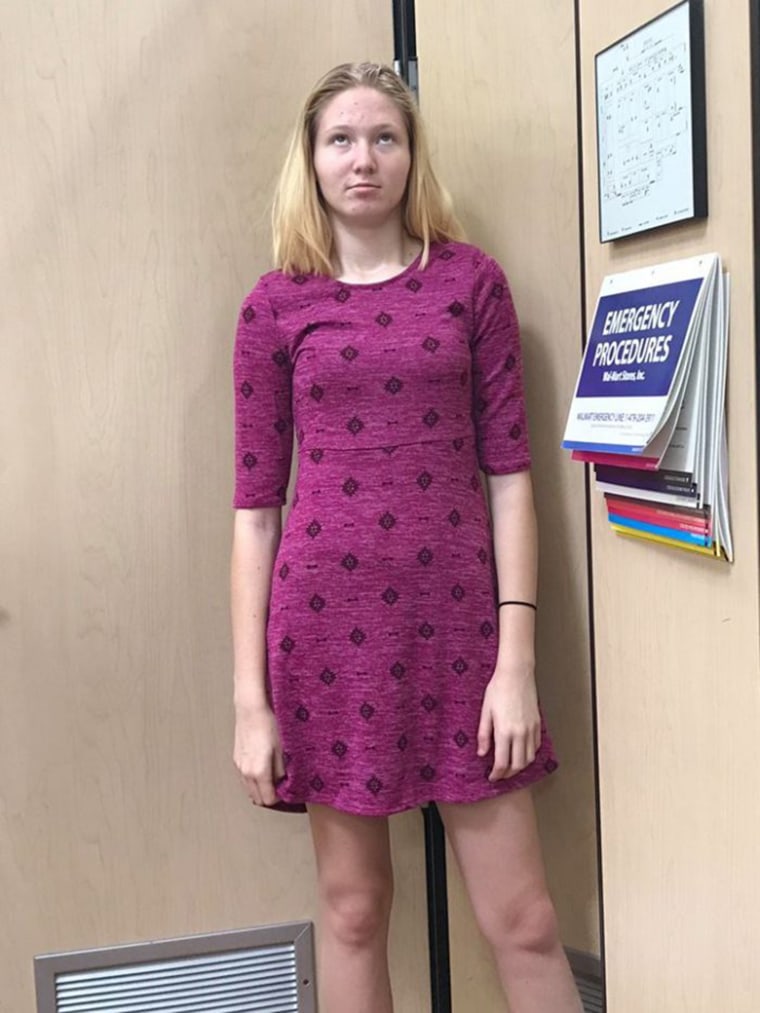 The school did suggest possible ways to alter dresses to make them dress-code compliant, including sewing on sleeves or adding an extender to increase the length. They also gave parents and students a list of retailers that specialize in modest dresses and provided information on dress swaps and rental services.
However, those options weren't feasible, according to Roach.
"The school suggested that we sew and alter a dress to make it modest … or shop at one of these 'modest' dress stores, where the dresses were $100-plus," she wrote on her blog. "No thank you!"
Roach also questioned what message the school is sending by requiring more conservative dresses.
"I think it's ridiculous to expect teenage girls to sew dresses to make them more 'modest' as to not distract boys," she told TODAY Style in an email.
The American Leadership Academy, however, defended its dress guidelines.
"As a female who is 5 feet 10 inches, I can sympathize with the challenges that tall young women sometimes face trying to find stylish clothing that meets the requirements of American Leadership Academy's (ALA) dress code," Chelsey Griess, the president of the ALA's Board of Directors, told TODAY Style via email. "I am committed to ALA's dress code despite the challenges.
"Many successful organizations across the country have implemented a dress code resulting in high levels of respect, unity and teamwork," she continued. "We know that many high school students today experience significant social pressures. ALA's desire is that the dress code will minimize some of these social pressures, allow students to focus on what matters most and foster mutual respect."
Still, Roach says the whole ordeal was a frustrating reminder of the limited clothing options available for her daughter, and other young women who don't have an "average" frame.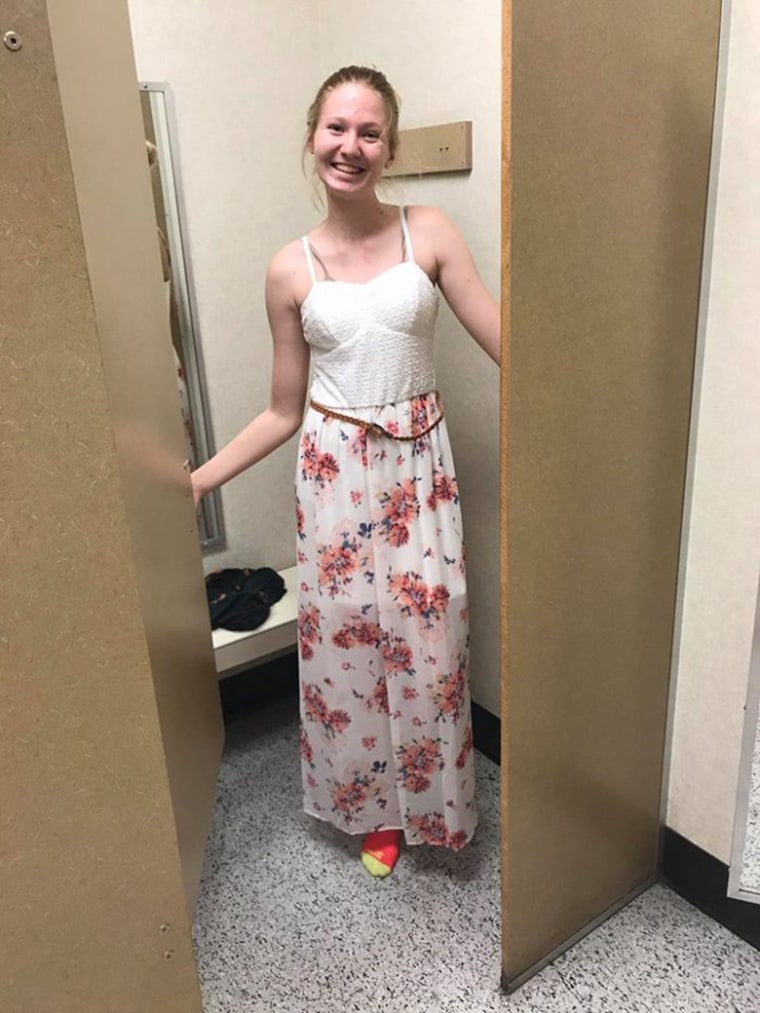 "Being 6 feet tall and a size 5 or 7, it is always difficult to find clothes that fit properly," Roach told TODAY Style. "For example, she rolls her pants a little to make them look like they're meant to be short. She can't wear shorts to school because shorts must go almost to your knees, and that's difficult being so tall unless you're plus-sized."
While Roach said that her issue is partly with the fashion industry and not her daughter's school, she would "absolutely" make some changes to the school's dress guidelines.
"Not being able to show your shoulders is a ridiculous rule but many schools are adopting it," she said. "I don't think you should wear Daisy Dukes by any means, but shorts to the knees is excessive. Jenelle has to wear pants year-round (yes, even when it's 120 degrees) because shorts and skirts are too short for the current dress code, because of her long legs."
This time, at least, Jenelle's shopping story had a happy ending. After a seemingly endless search, she and her mom found a homecoming dress that worked — a long gown with a pretty, sequined bodice and full skirt.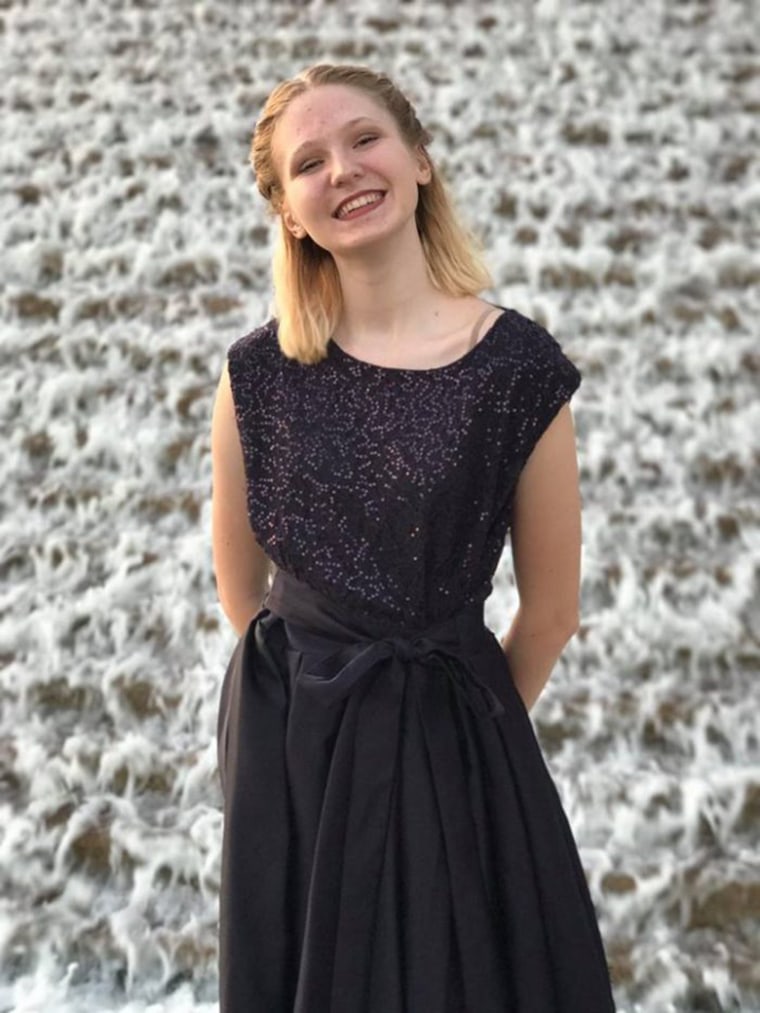 The dress was several sizes too big, but they cinched it at the waist to make it more figure-flattering.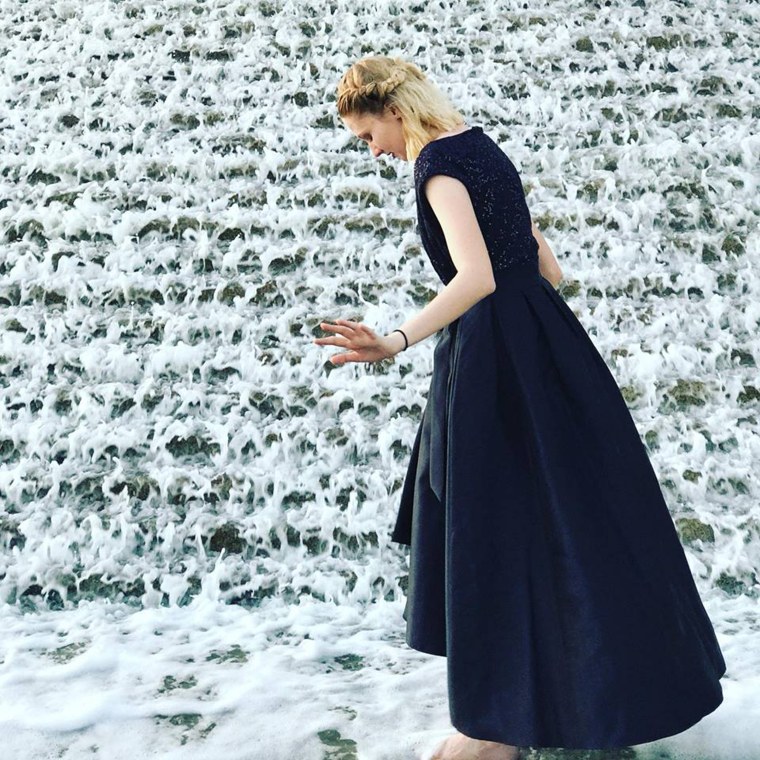 "We tied it up and she loves it," Roach wrote. "She said she feels like a princess."