Are the '80s making a comeback? They just might be in the hair department, if it's up to certain celebrities.
Miley Cyrus has been recently rocking a do that's pretty reminiscent of her dad, country music legend Billy Ray Cyrus, but she's not alone. The look has been all over Instagram and the red carpet on ladies like Halsey, Barbie Ferreira, Billie Eilish and Kesha.
Today's mullet has made a transition from the "business in the front, party in the back" look of a few decades ago, and made a transition into a somewhat more refined version.
That's not to say it's not still rather wild a trend to try! Whether trying a style that's a full-on mullet or more subdued with bangs or a shag look, there are lots of ways to adapt a retro mullet to modern life.
But what's the appeal that brought the mullet back in these modern days?
"It's trending now for more of an editorial style, edgy, celebrity look," Stephanie Angelone, lead stylist at RPZL in New York City told TODAY Style.
"Do I recommend this style on your everyday New York City lady who's going to the office?" No, said Angelone.
Also, keep in mind, it's a trend, which means it will be gone soon enough. "Now you're stuck with growing out a mullet!"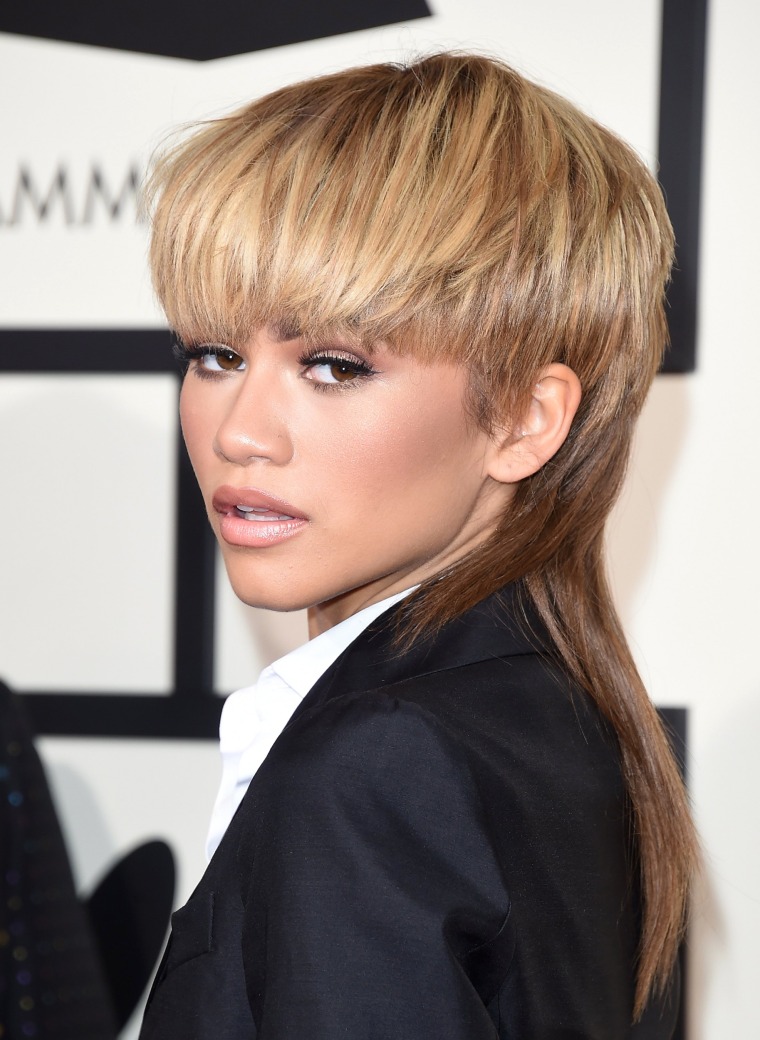 But if you want to be brave and bold, this style is certainly both of those things.
A touch of nostalgia
There was a definite reason why we have more mullets in recent years, says one expert. "David Bowie," said celebrity hairstylist Nick Arrojo. "His passing has sparked a wave of nostalgia over his dynamic and daring approach to fashion. Now that celebrities have worn the look in public, expect to see fashionistas from Williamsburg to Wyoming adopting the look."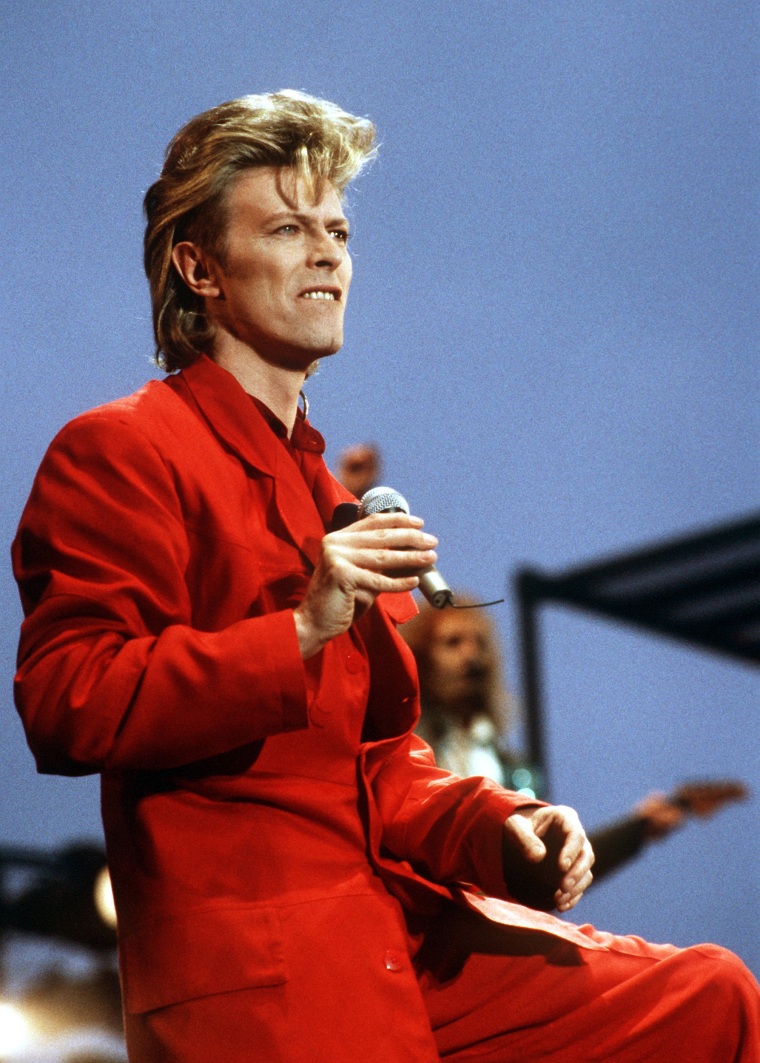 But before you join their ranks, keep in mind that mullets tend to look better on round and square face shapes than they do on long faces, Arrojo cautioned.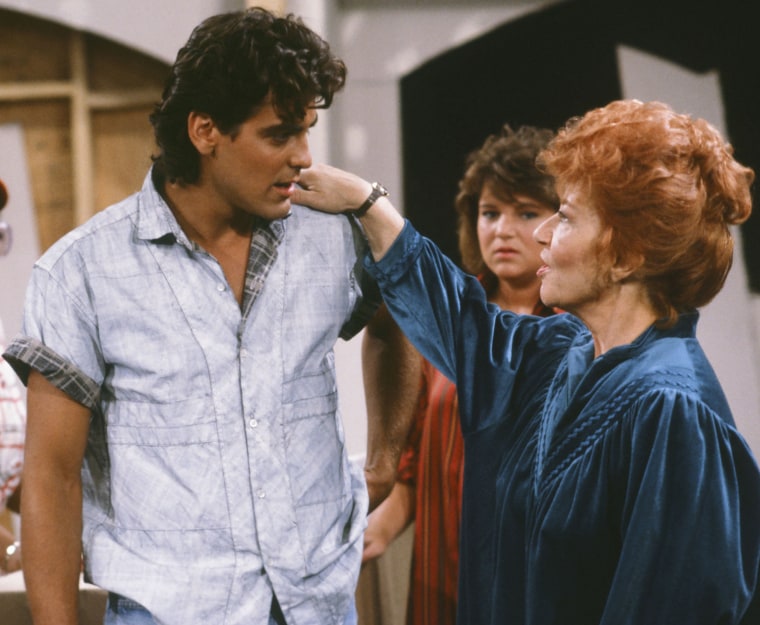 Commit as much as you desire
Throwback or not, this is a fun look that you can rock for a night out ... should you choose to go a little edgy.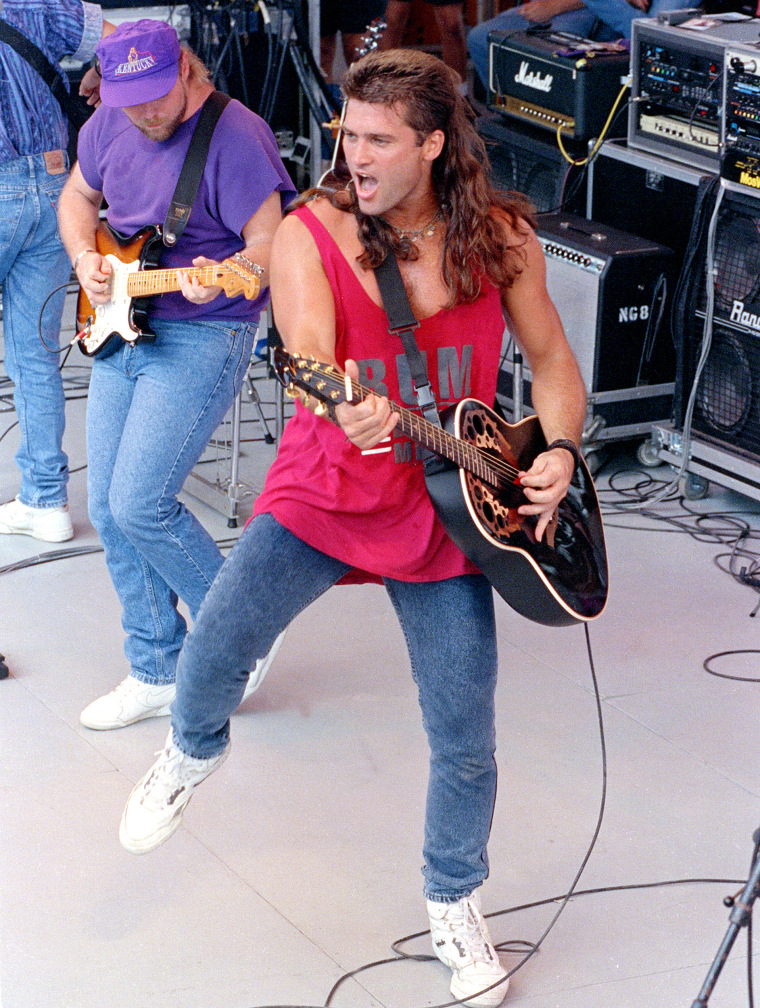 "Right now, everyone is having more fun with their hair and I love it. From braids to daring lengths, it is a (great) time to be playful with your hair," said Fabio Scalia, hairstylist and owner of Fabio Scalia salons.
"Giving yourself a mullet for the night is super easy and doesn't require you to commit to a long-term mullet cut," he continued. "You pull hair into a half-up ponytail, then wrap it into a half bun with your hair pieced out. Fan it out to shape around your face and pin the hair tie to keep in place. Spray the fanned pieces to ensure your mullet stays intact for the night."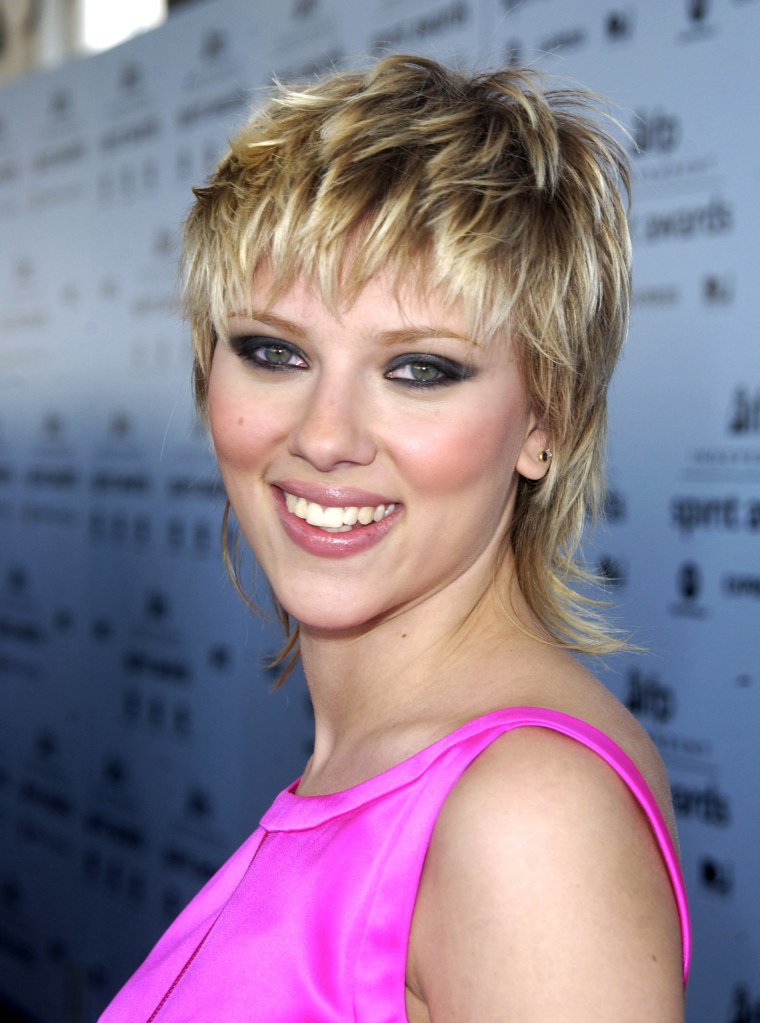 Scalia is also all about doing a "moh-llet," which is a combination mohawk-and-mullet look that's fun for long hair. "You leave the hair long in the back but you create volume at the top like a mohawk!" Scalia said. Like they say, this look isn't for the weak of heart.
A style to work with
Some say the look has never been out of style, but just rebranded with a new name.
"Mullets are the best. Super versatile. (They give) a lot of movement with a little length still attached. They never really went out!" said Dante Pronio, master stylist at Mizu New York salon, who added that he still creates them under the pseudonym of a "tri-level" cut.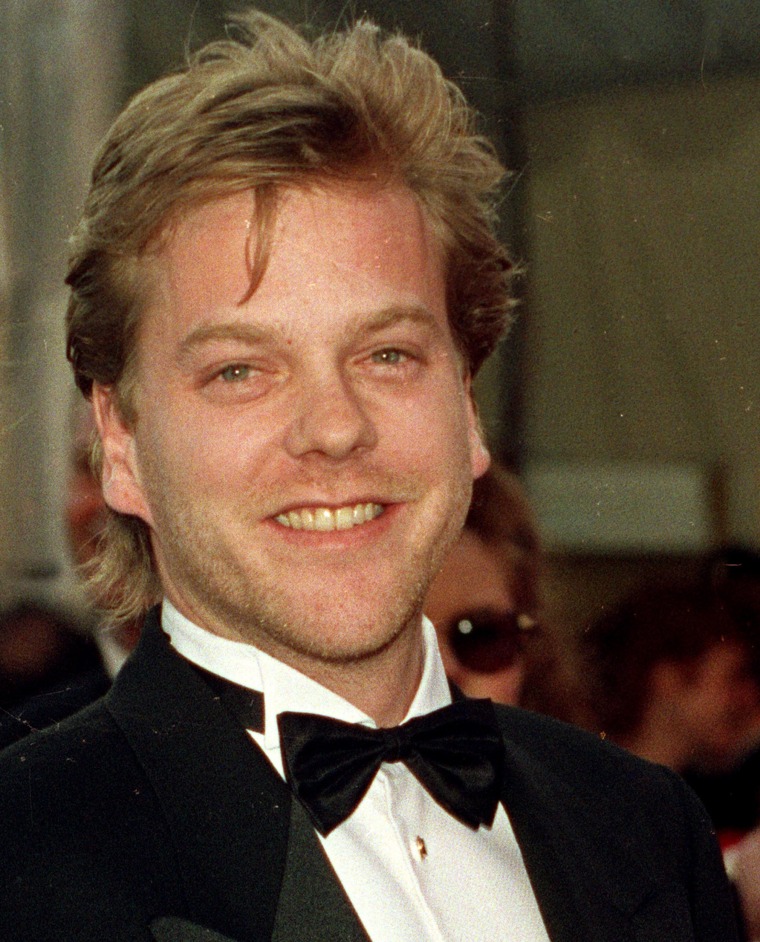 Well, that at least sounds more stylish.
This article was originally published on Feb. 17, 2016, on TODAY.