Now that the last of Thanksgiving leftovers are all gobbled up, holiday season is really in full swing.
Actress Lisa Edelstein, who stars in Bravo's "Girlfriends' Guide to Divorce," looked ready to attend the most fabulous holiday soiree as she visited TODAY Monday in a red hot number.
While chatting with the Kathie Lee and Hoda about the second season of her hit show and her personal life as a newlywed, Edelstein rocked a bright red sheath with black detailing at the waist and chic ruffles behind. Her frock was truly business in the front and party in the back — and we loved every part of it.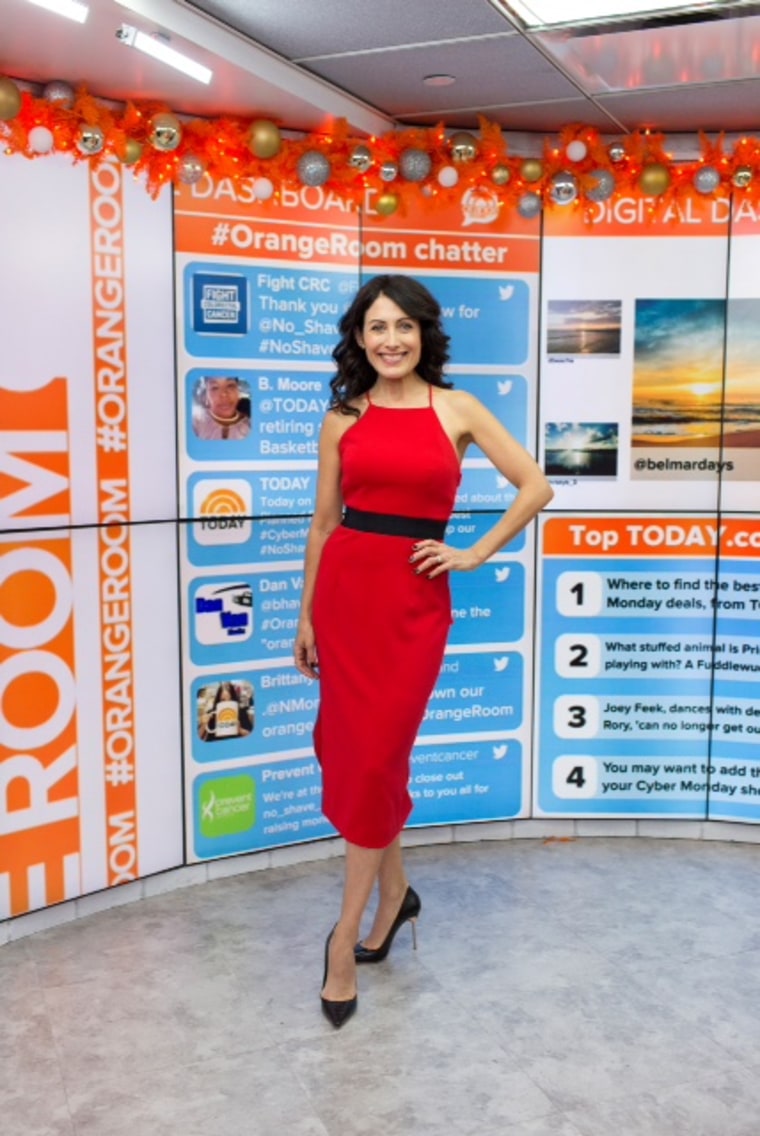 We particularly like how Edelstein went for a bright cherry hue that popped next to her raven-hued hair. While there are so many gorgeous shades of reds this season — with maroons, burgundy and wine tones right on trend — there's something sophisticated and confident about a classic red dress.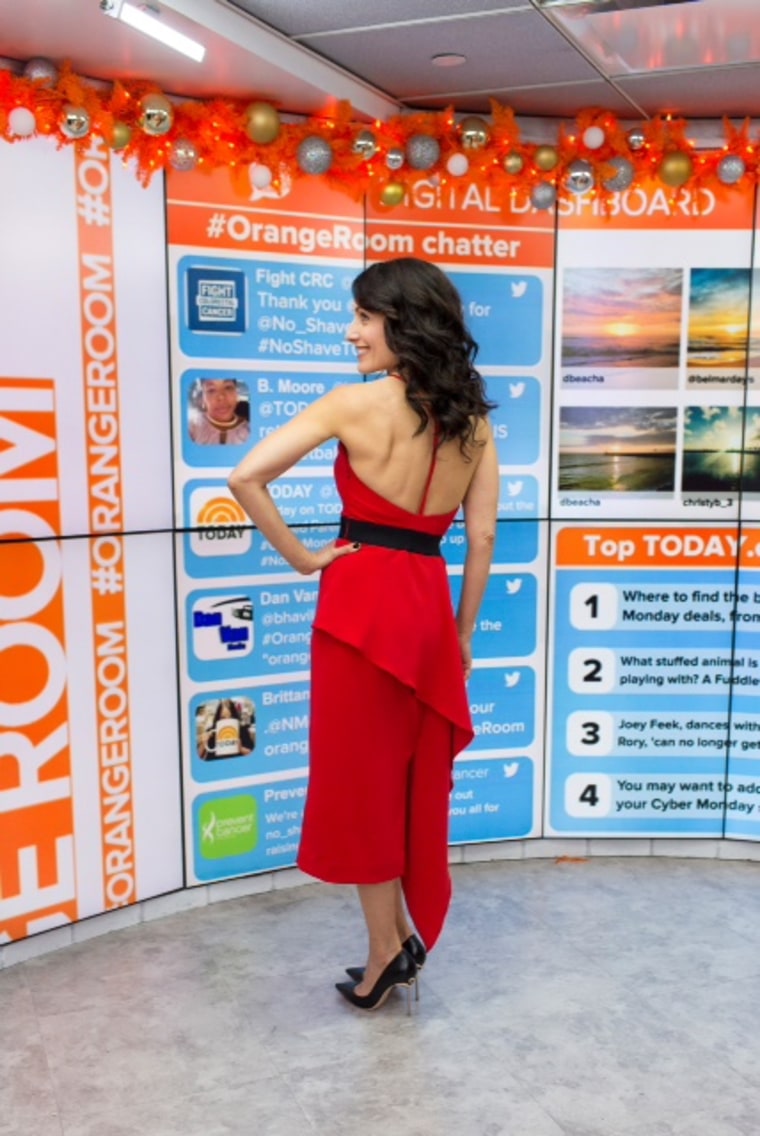 RELATED: Whitney Cummings on TODAY: How to get her sophisticated look
And this hue is surprisingly versatile. Pair your dress with simple stilettos, like Edelstein, and let the dress shine bright and merry. Or, add tights and booties if you're headed to a day at the office. For the summer months, throw on a shawl or denim jacket and this same dress will work just as well. Then, a black leather jacket or cardigan will take it right back into fall. That's right, this is a yearround dress!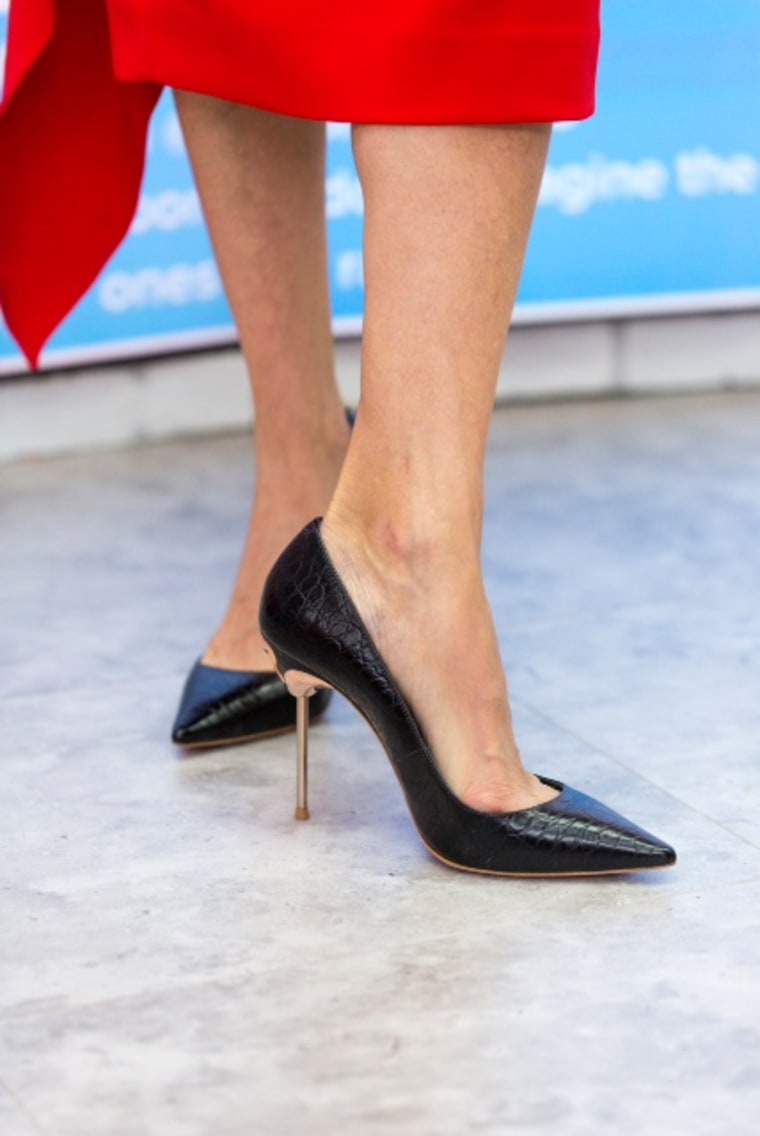 And while Lisa's outfit is from Milly, a celebrity designer with price tags to match, there are plenty of budget-friendly picks with that same bold color choice. We found 14 red dresses for under $50 that will keep you looking (and feeling) merry this whole holiday season.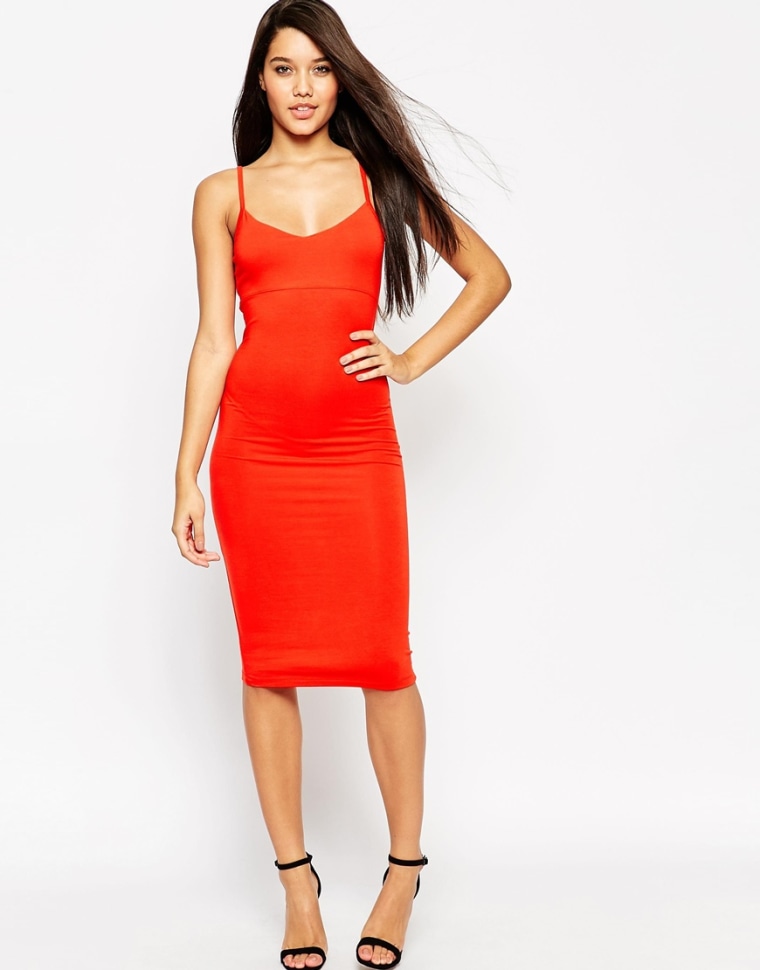 ASOS Midi Cami Body-Conscious Dress, $26.00, ASOS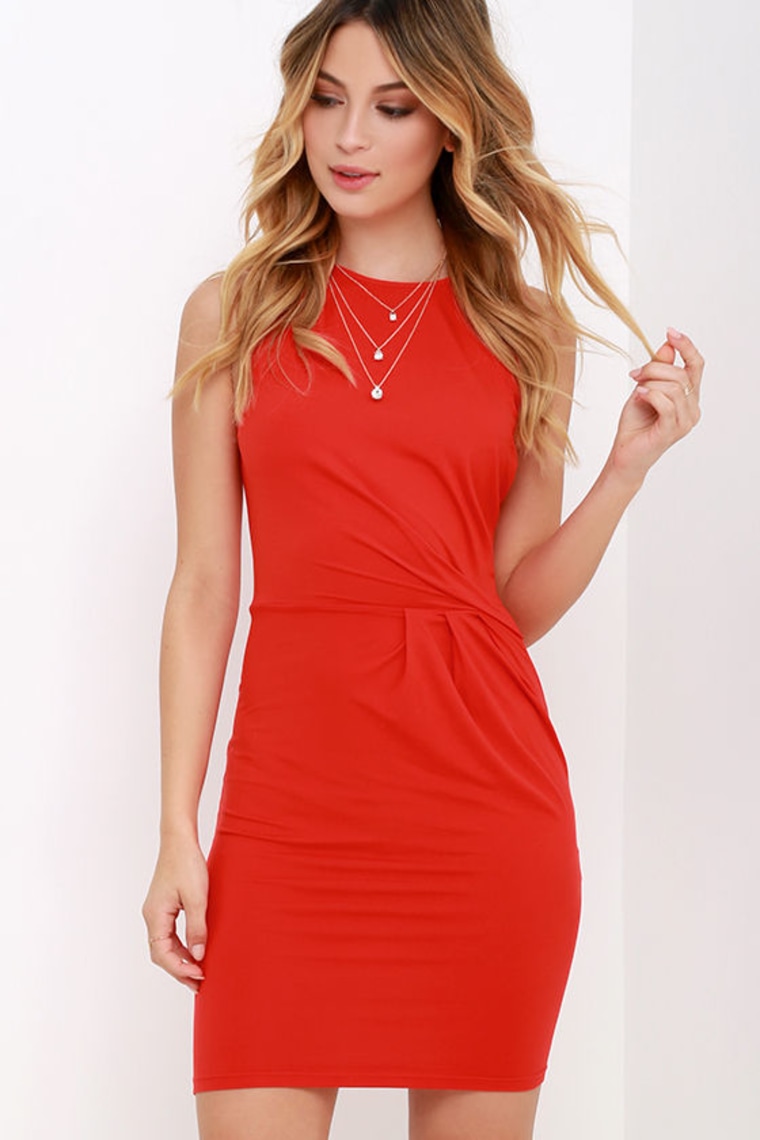 Simple Twist Coral Red Dress, $34.00, LuLu's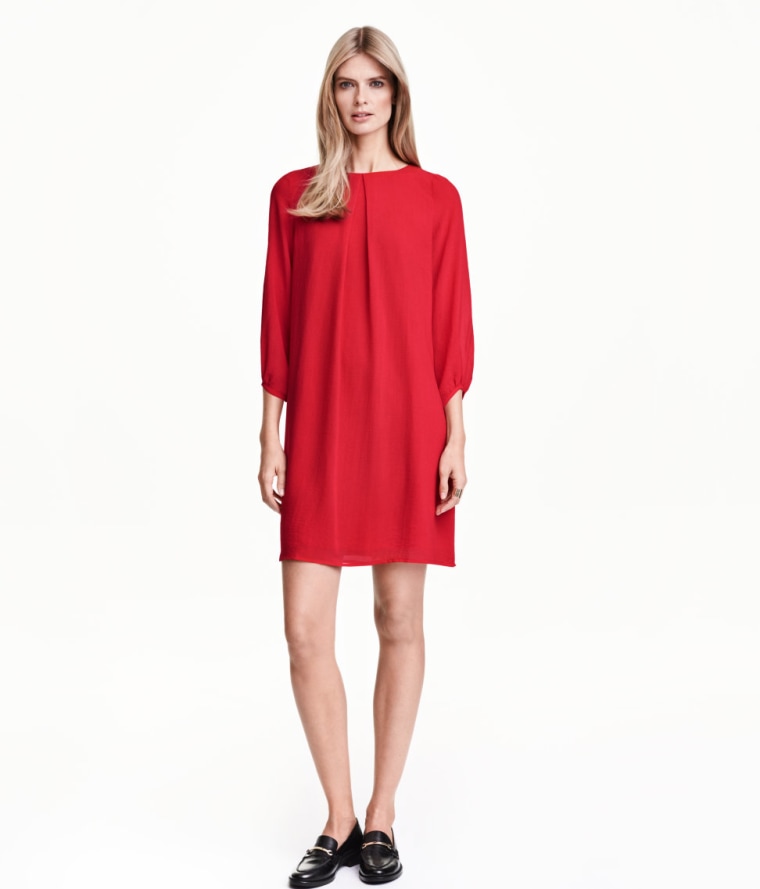 Chiffon Dress, $24.99, H&M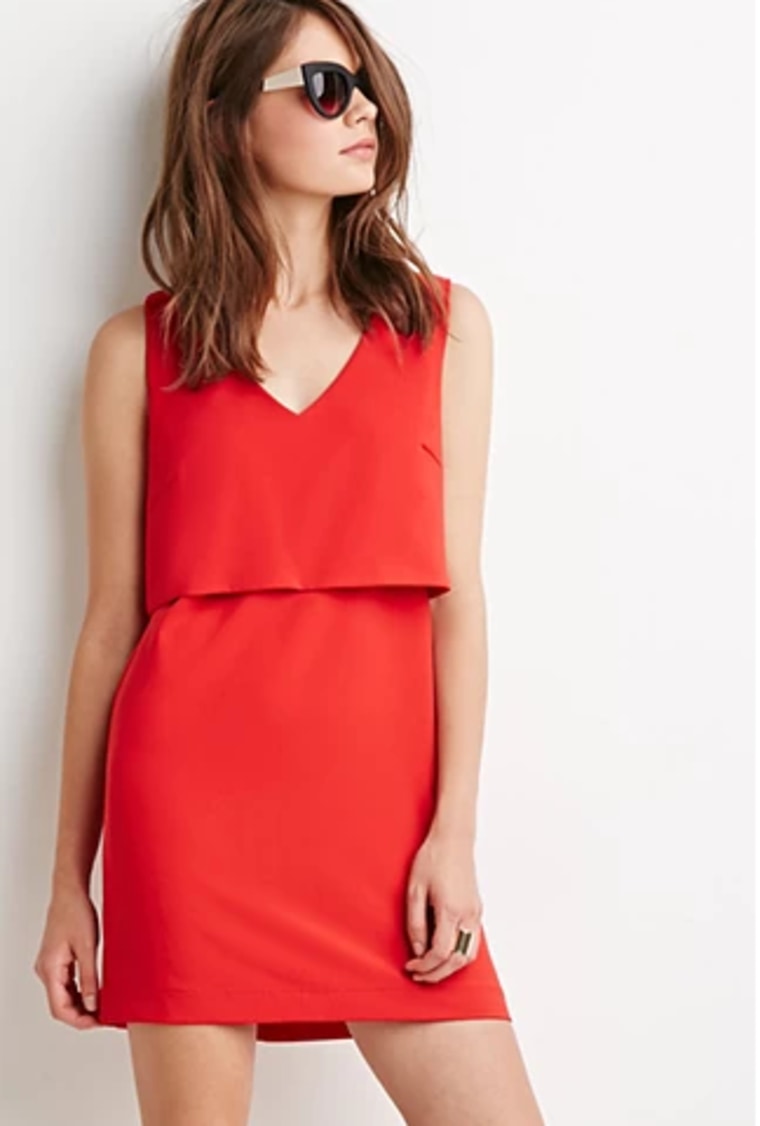 Layered Crepe Dress, $22.90, Forever 21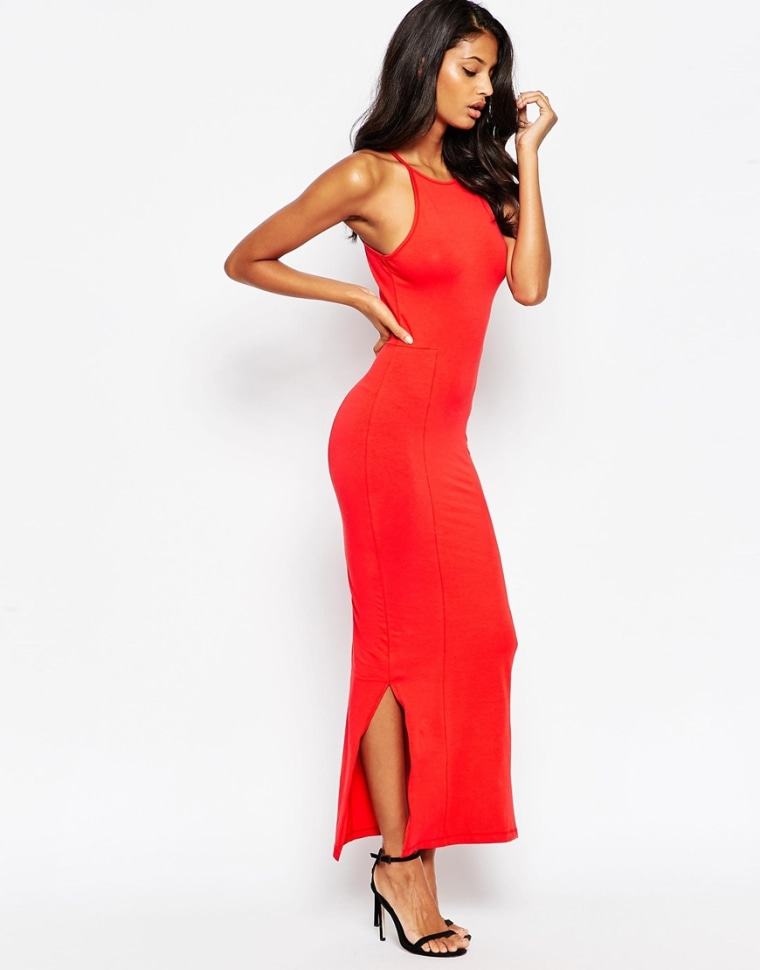 ASOS Maxi Dress with 90s High Neck, $33.00, ASOS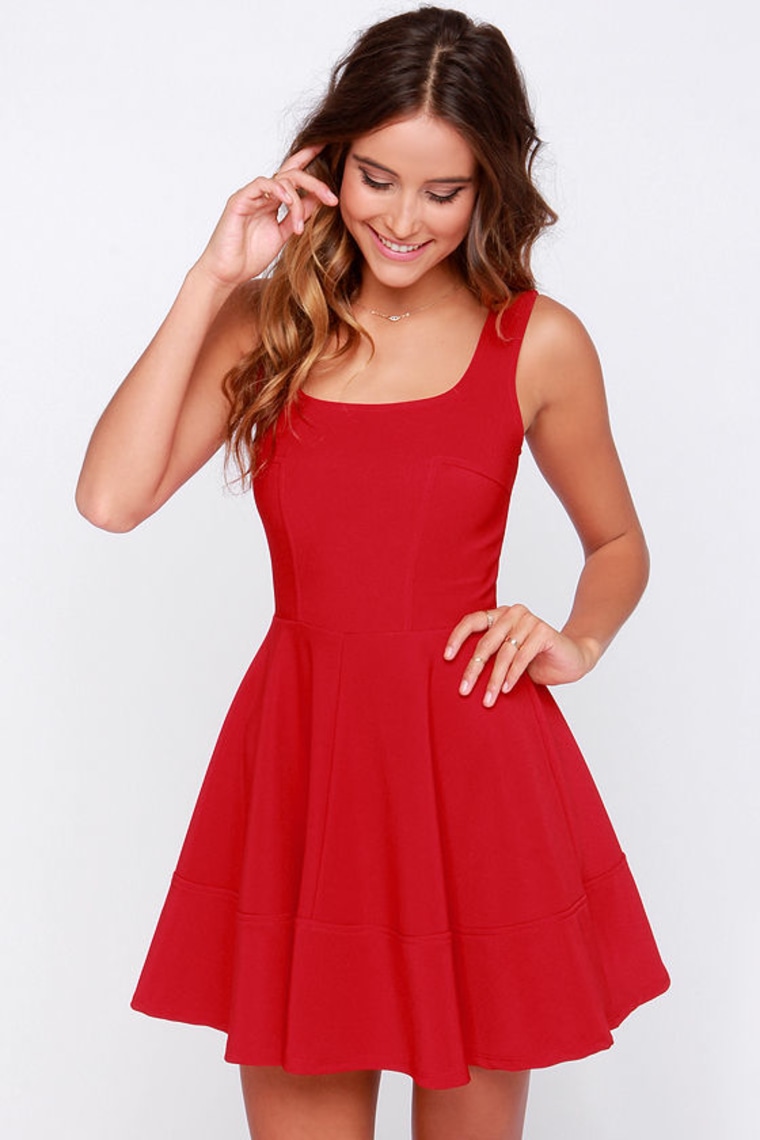 Home Before Daylight Red Dress, $42.00, LuLu's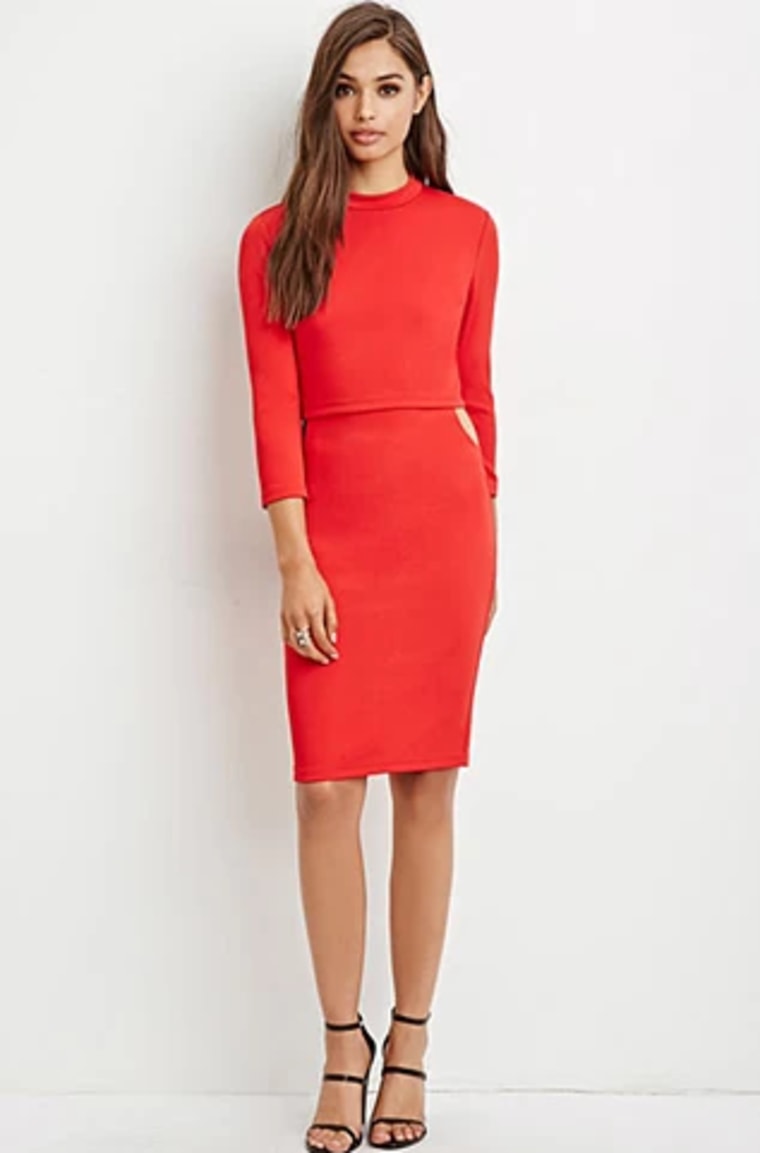 Layered Cutout Midi Dress, $19.90, Forever 21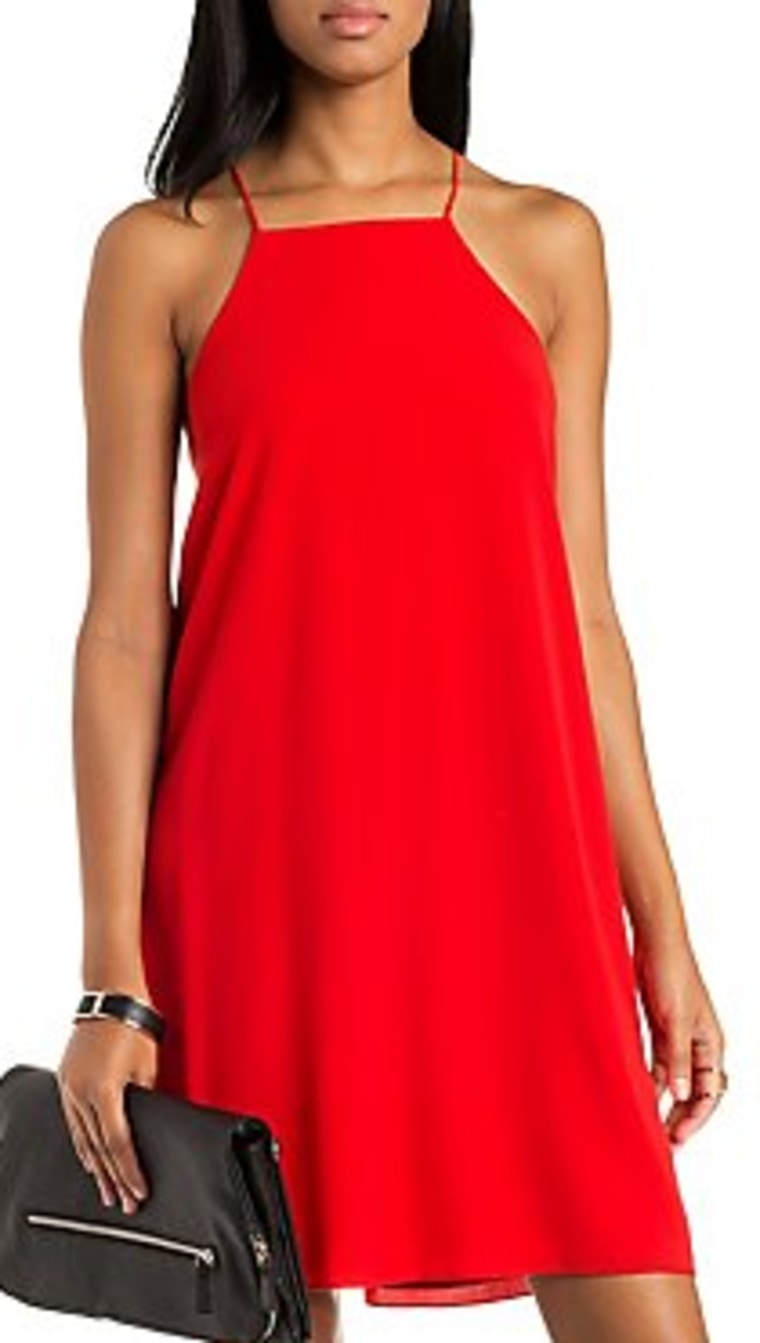 Racer Neck Sleeveless Shift Dress, $28.99, Charlotte Russe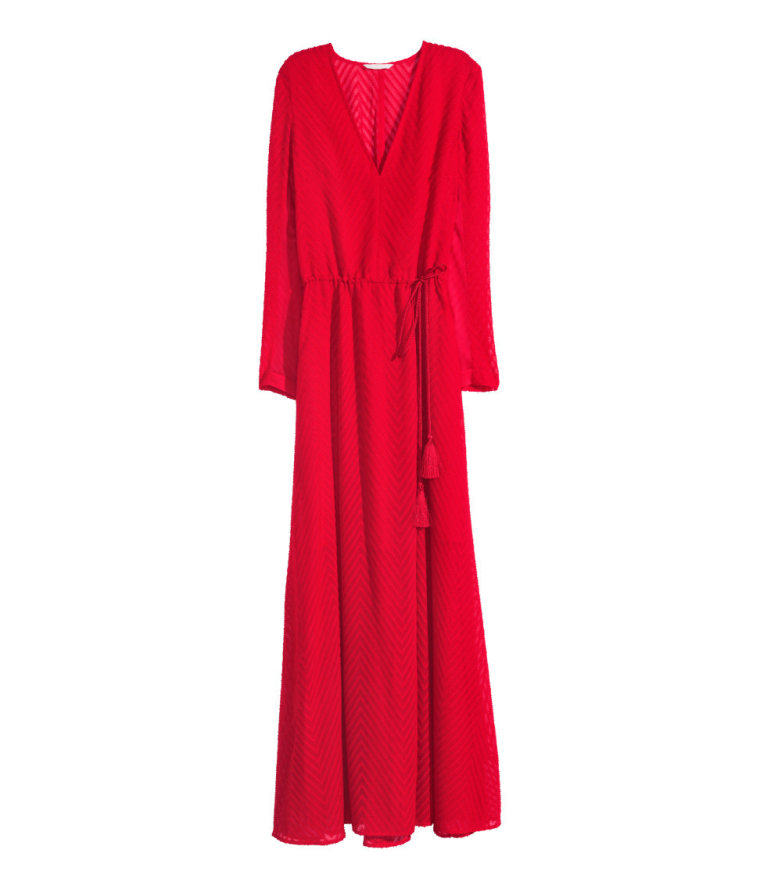 Long Chiffon Dress, $19.99, H&M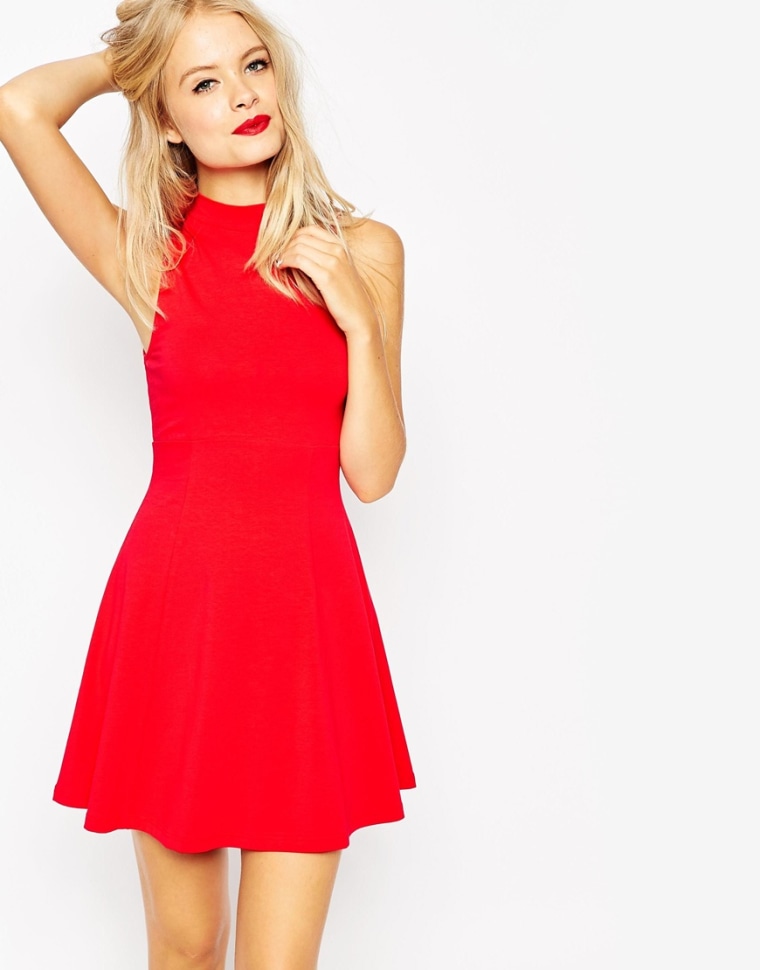 ASOS High Neck Empire Dress, $27.00, ASOS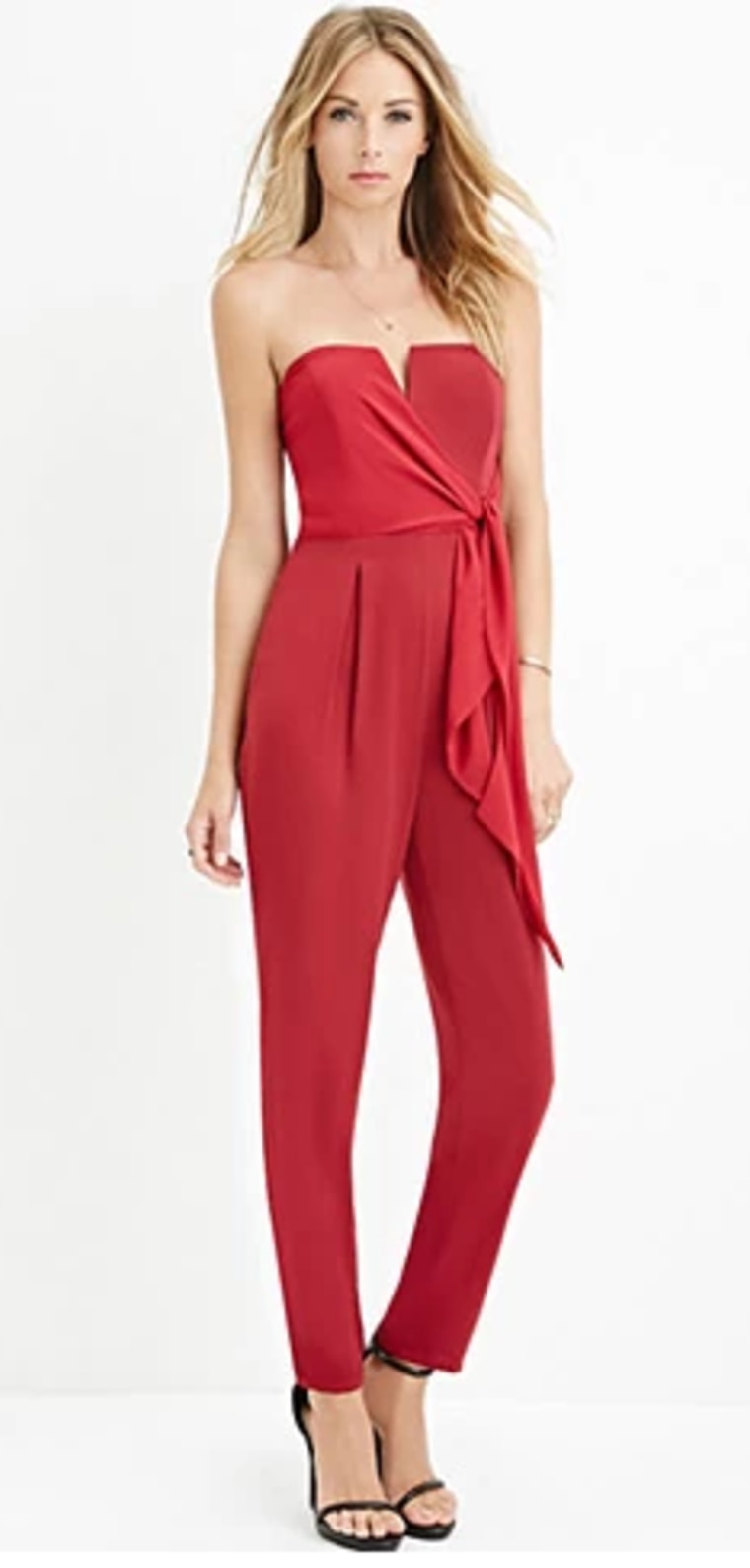 Contemporary Strapless V-Notched Jumpsuit, $27.90, Forever 21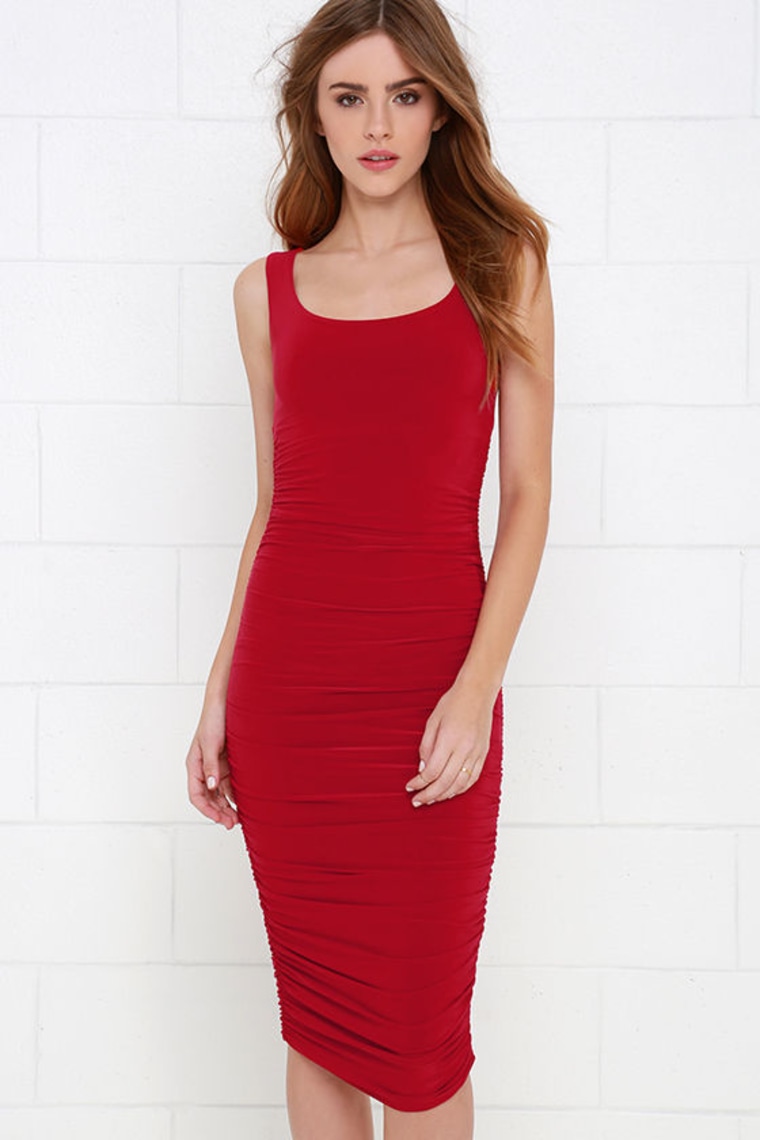 Posh and Polished Red Midi Dress, $49.00, LuLu's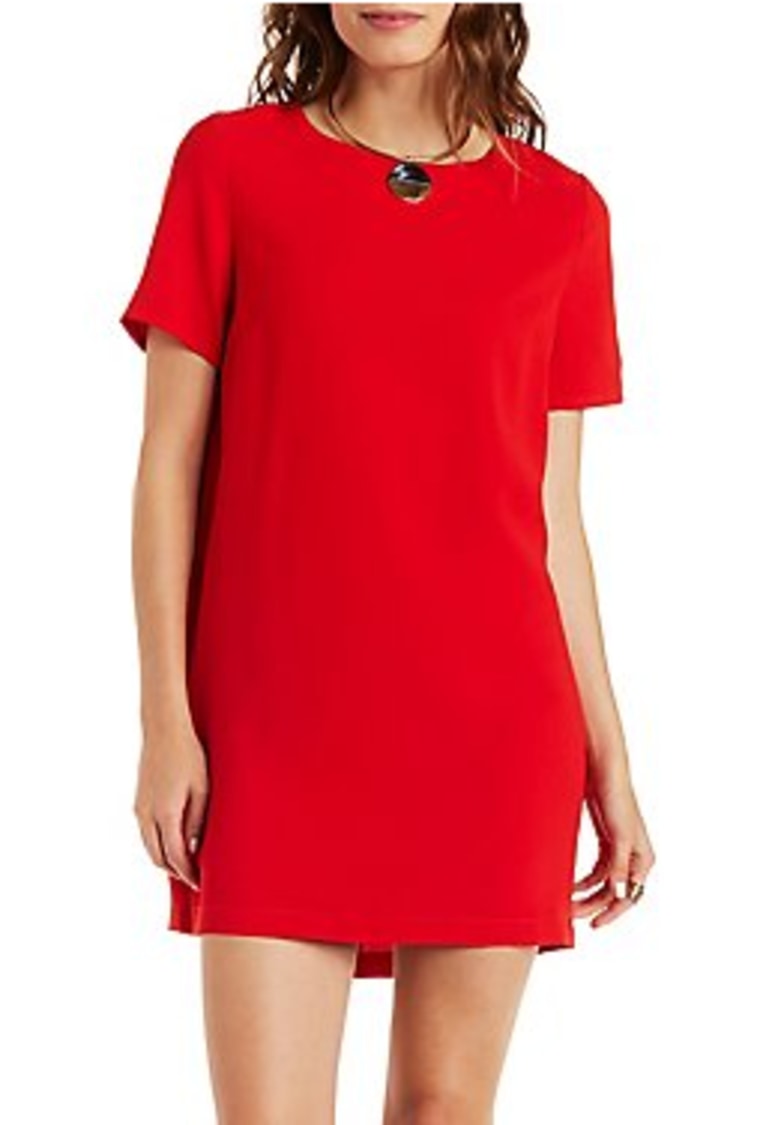 E.SSUE Open Back Shift Dress, $42.99, Charlotte Russe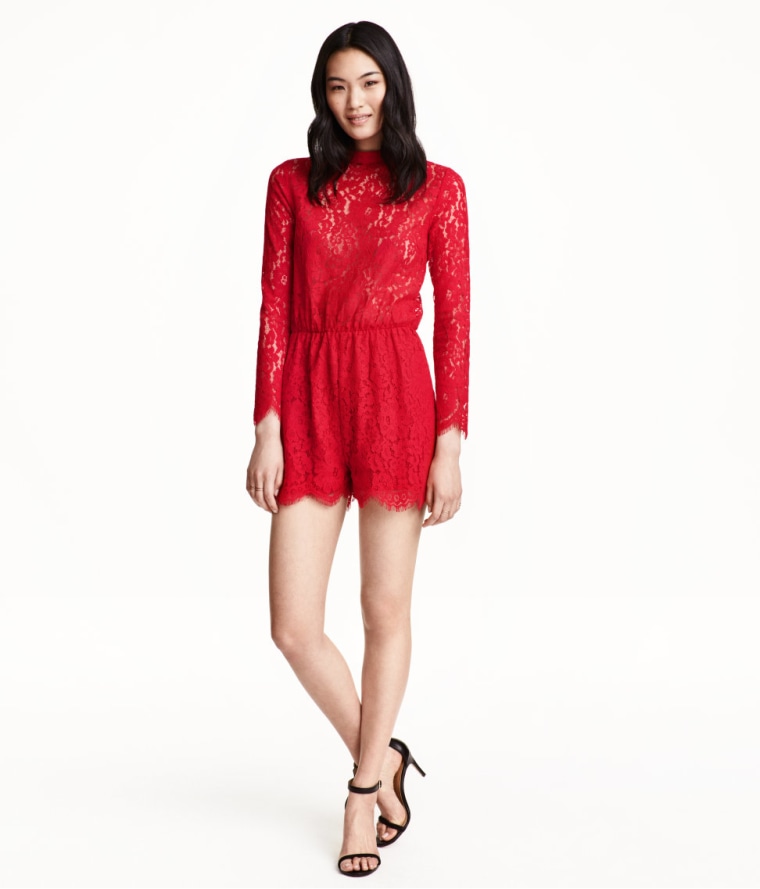 Lace Jumpsuit, $49.99, H&M