Between her unusual name, thick glasses and "crazy, frizzy hair," Hoda Kotb openly admits her childhood "was one big bunch of weirdness." But the TODAY anchor and co-host of the fourth hour with Kathie Lee Gifford never let that stop her from becoming a success — though there were a few trials and tribulations along the way.
The author of "How I Survived War Zones, Bad Hair, Cancer and Kathie Lee," isn't afraid to acknowledge that battling her hair has been a struggle from the beginning.
"I was always the kid with the crazy, frizzy hair and everyone else didn't have it. So, I was always the weird one anyway," she tells TODAY.com. "Throughout school, I was always fighting it. You had to, like, shellac it down."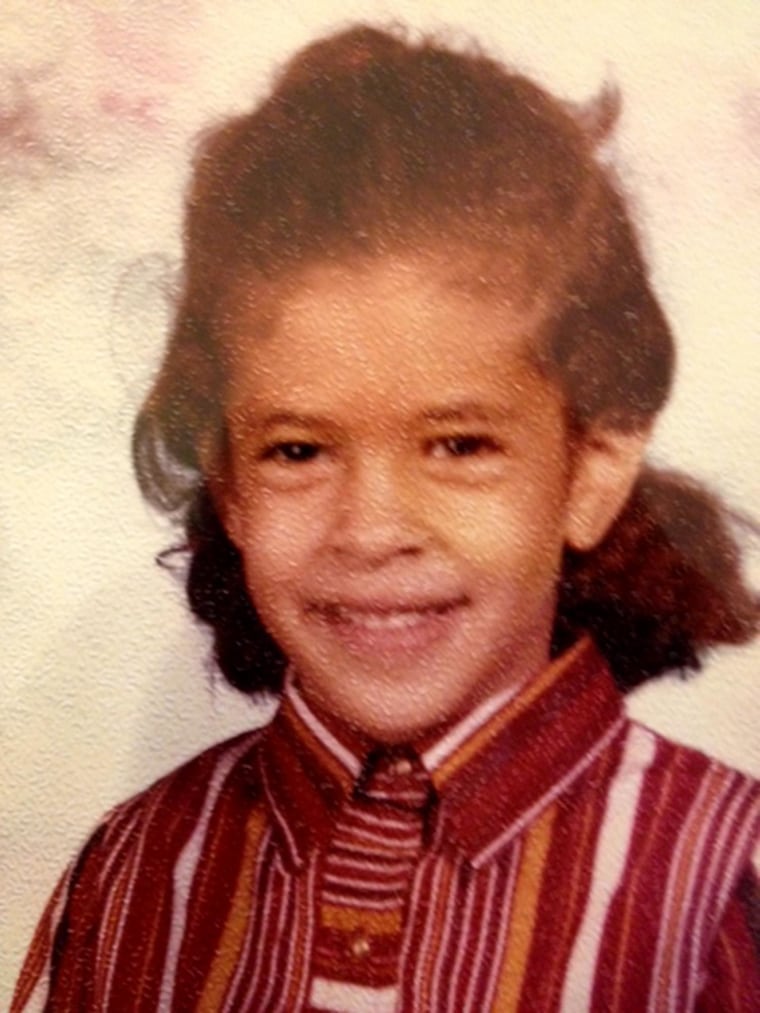 She recalls visiting a fancy hair salon as a kid in an effort to pull and straighten her wild locks. In one traumatic moment from her past, she remembers when a hairdresser insisted that her hair was damaged and cut nearly all of it off.
"They try to shape it and fix it and make it so that it's like the kid next to you and you can't do it," she remembers. "You try, but that's just not how it is."
As for other wrong turns with her hair, Hoda reflects on too many highlights, overly harsh chemical treatments, letting it grow too long at one point and then cutting it too short at another, "thinking that it would be healthier, bouncier, something ... it wasn't any of those." In short, she tried everything until she eventually landed on a keratin treatment and daily help from TODAY hairstylist Laura Castorino.
"If I added up all the time, the money, the effort, the angst, it's almost like there's a lifetime rolled up in there," Hoda says with a laugh.
Even though she's now got a routine that works for her, Hoda says her hair still guides certain decisions in her life — she doesn't swim for exercise, for example, for fear of a leaky swim cap.
RELATED: 'Pay attention!' Kathie Lee points out Hoda Kotb's (slight) hair transformation
"You're fighting everything: The elements, the rain, the working out. I mean, you plan your day around it. I do it every day," she says. "I plan my weekends around it. I'm going to see my boyfriend, should I work out before? Maybe I'll go after the date."
Speaking of boyfriends, Hoda credits her hair for at least one disastrous dating scenario. Her date invited her out on a boat and suggested that the two go swimming. This immediately inspired panic about her hair.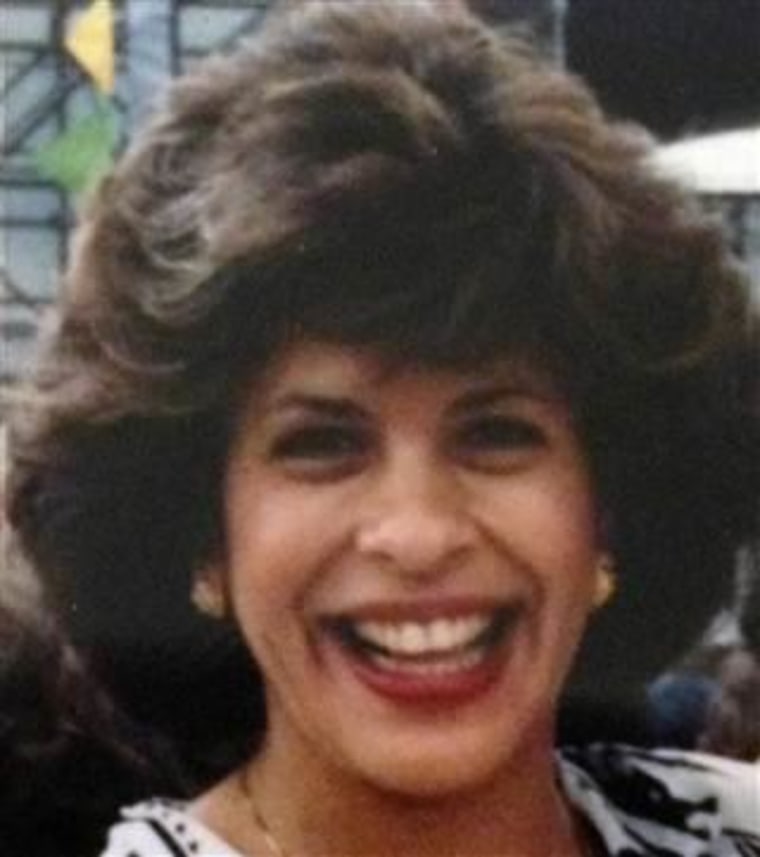 "I can't," she remembers thinking before taking the plunge. "After I get out of the water it's going to blow up like a tree. While I was in [the water], I thought I was going to stay in there the whole time." Eventually, she came out on dry land to lay in the sun and take a nap, only to wake up to her natural mane in all its glory. That's when she remembered seeing "the look" on her date's face and knowing it was over.
"He gave one of those 'Nice talking to you' looks. But that was his thing," she says.
Hoda can even look back now on how her hair has affected her professional life, remaining a concern wherever she was for whatever story she was covering: "Even when I went oversees trips for work, I was very concerned about that kind of stuff. I mean big stories: Hurricanes and tsunamis and wars."
RELATED: Yowza! Kathie Lee looks like a 30-year-old cover girl with new hairstyle
She recalls a particular incident when she was on assignment in Uganda, sharing a single outlet with a few co-workers. While they took turns charging their gear, she asked for 15 minutes to plug in her hot rollers.
So after all the beauty treatments, insecurities, stress and anxiety, what has she taken away?
"Everyone has their issue. Some people it's their body, some people it's their hair, some people it's their whatever. Everyone has their thing, whatever they feel insecure about. I think you just have to figure out a way to fall in love with it, if you can," she says.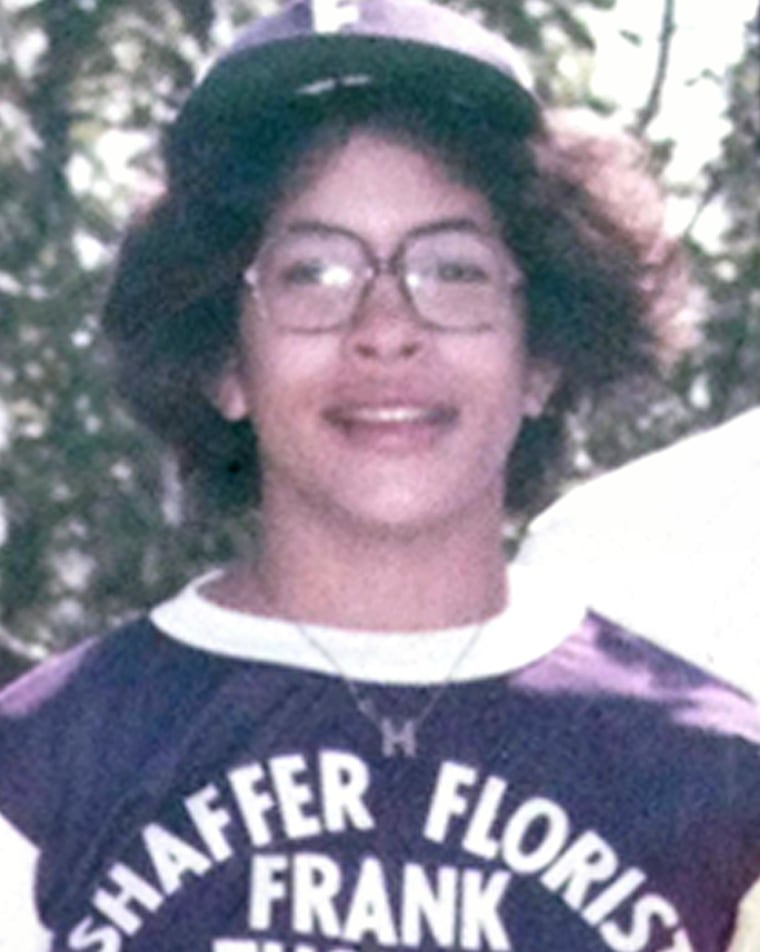 And Hoda certainly isn't afraid to laugh. She jokes that she'd "burn down in a minute" if she walked by a candle due to all the chemicals in her hair and says Kathie Lee never shies away from teasing her about her achilles heel.
"You learn how to embrace it," Hoda says. "Look, at the end of the day, it's a part of me, it makes me who I am."
She credits her parents for instilling self-confidence at a young, impressionable age, and says she later discovered her own innate abilities.
"I used to play sports and I loved it. And then nobody saw anything, other than that I could do the sport. If you show up with a talent, people don't care about all the things you're concerned about, they see your talent," she says.
"Find something that you're good at, whether it's singing or sports or something, and you're not defined by ... how you look and what your hair's doing and how your body's doing," she notes. "Focus on that, live that and no one will notice all the things that you are worried about."
Besides, Hoda adds: "No one's probably noticing them anyway."
This article was originally published on Mar. 18, 2015 on TODAY.com.