When it comes to making high heels more comfortable, we'll try pretty much anything — and Hoda Kotb may have just found the most creative heel hack yet!
Hoda demonstrated her clever strategy for adding a little extra cushioning to high heels on TODAY in June 2018 when she was joined by guest host Mel B.
Her secret? Maxi pads!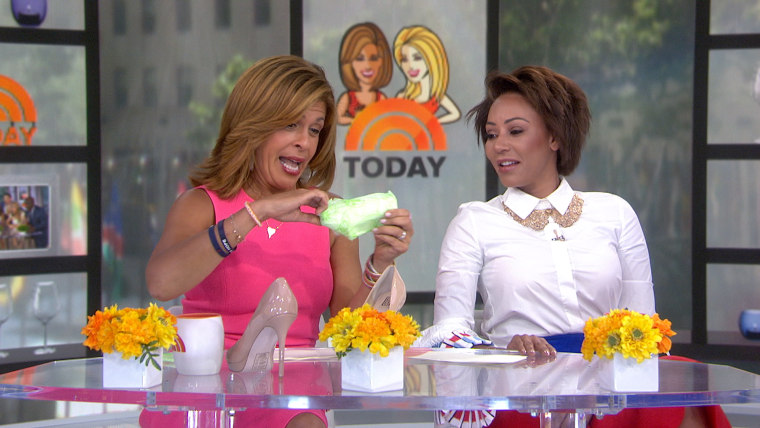 "You take the maxi pad … don't get the one with wings … and put it inside the shoe," she said as she demonstrated the simple style trick. "It sticks because of the sticky stuff."
"I'm telling you, you are going to feel like you are on a cloud," Hoda added.
Mel B was a little skeptical at first, but after she slipped a pad into her own leopard-print stilettos, the "America's Got Talent" judge was completely convinced.
"Yes, actually, yes!" she said as she walked around. "(It's) so much nicer, oh my God!"
This also seems like a great way to improve the fit of slighty-too-big shoes. Maybe just remember not to slip off your shoes in public while employing this particular fashion hack!
Of course, Hoda is the master of finding new, creative uses for everyday items — she's even been known to hold Ziploc bag purses on the red carpet.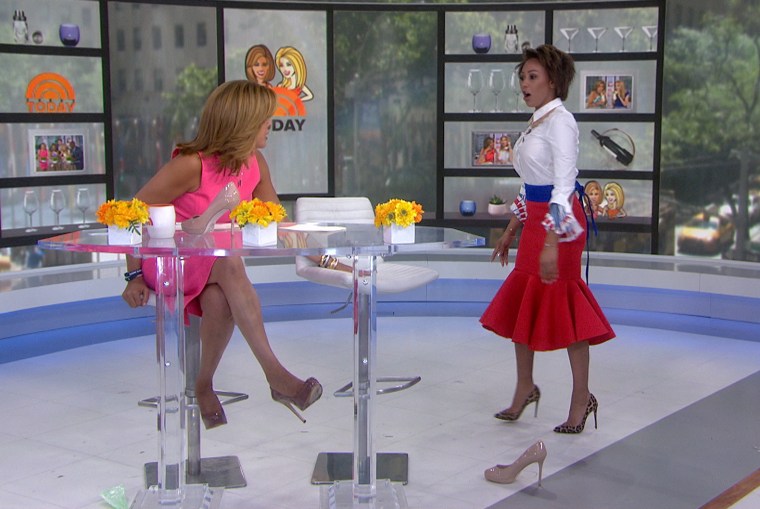 Margot Robbie also swears by a creative solution to walking around in heels all day — a patent-pending spray that works to prevent pain from high heels and stilettos. Still Standing Shoe Spray is available on Amazon and works to prevent inflammation and relieve pain with aloe, menthol and other soothing ingredients.
TODAY editors, writers and experts take care to recommend items we really like and hope you'll enjoy! Just so you know, TODAY does have affiliate relationships. So, while every product is independently selected, if you buy something through our links, we may get a small share of the revenue.
This story was originally published on June 26, 2018.