Forget the filters and "perfect" posts — TODAY Style is getting real! This week is all about being honest, authentic, transparent and, well, real about everything from wrinkles and body image to dressing room anxiety and aging. Use the hashtag #RealWomenHave _____ to share the topic about which YOU want to get real.
As co-anchor of TODAY and co-host of the Fourth Hour (not to mention, mom to Haley Joy), Hoda Kotb certainly has her hands full! Kotb opened up to TODAY Style about how staying true to herself — even when difficult — is the secret to her success.
When you're a kid, you just want to fit in and it wasn't easy for me. I remember cringing during school attendance roll call. The other names were, like, Mark Kauffman and Chris Kennedy. They would stop at my name and go, "We've got a typo." I can physically feel the angst.
I was the trifecta of weird. I had stop sign-sized glasses, frizzy hair and a weird name so I was that girl. I wished to be Jane Smith. I would've given anything to have had a regular name. But as you grow older, you go: Oh, that's cool. It's unique. It makes you unique, you know? It's a cool thing. It took me a minute to understand that.
What would 13-year-old me think of me now? She would say, "No way. Like, NO way." That was the stage of getting teased, being in the front of the bus and hearing people say mean things about you. Thirteen-year-old me would've said, "You don't have a chance at that!" But our parents were really believers in, "Of course you can! You live in America, of course you can!" Here, anything is possible.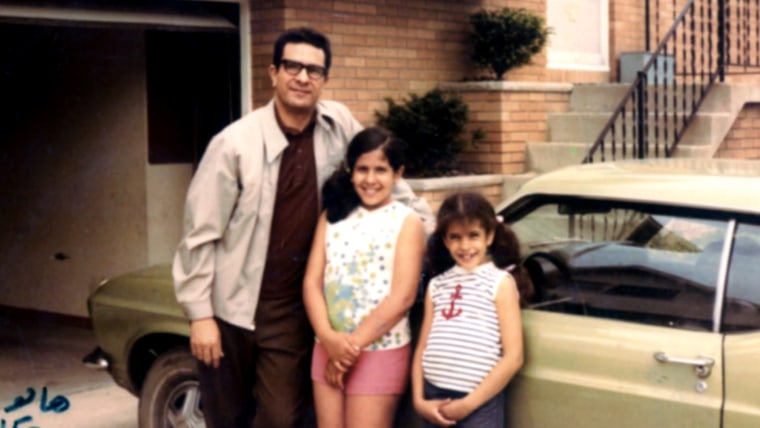 I've spent so much of my career trying not to mess up. I remember if I stumbled on a live shot or if I would mess up anchoring, I'd think, "Ugh, what is wrong with me?"
Things happen right on time and when you're ready — or at least when the universe is ready and it's meant to be.
I would try and try and try to be perfect, and then I just eventually realized that perfect isn't real. It's not a real thing. You can't be perfect and why would you want to be — we're actually attracted to each other's flaws. I'm attracted to someone not because they're perfect, but because I feel what they're feeling or I've been through something similar to what they've been through.
It's almost like you're stronger in the broken places. You connect with people in that way. I've spent a lot of my career trying to not mess up and get through things unscathed, but it was not effective. It didn't say anything. It never translated. Today, I might have a lot of flaws in an interview, but at least I'm doing it as me.
I went from hard news — I was in Afghanistan and Iraq — to laughing and scratching with Kathie Lee, which was like ... what is this?! I had to rip the news corset off and go with it. But I was so buttoned up, terrified to do it. I was like: If they don't like my story on "Dateline," then they don't like my story. But if they don't like our show, they don't like me. Right?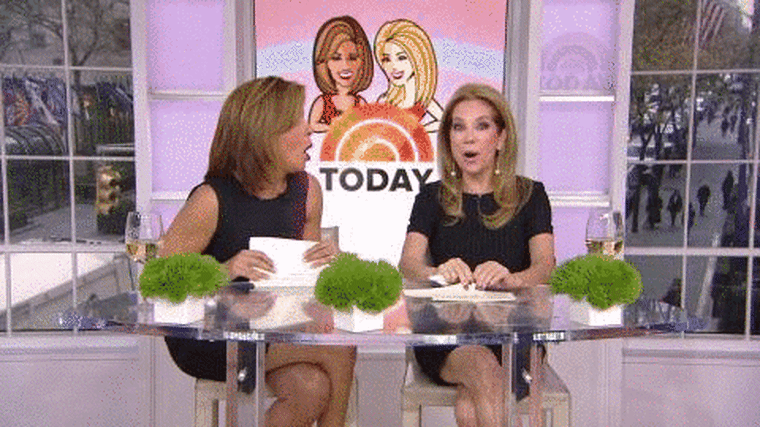 I got my courage from Kathie Lee. At one point during a show she was like, "I'm right here. Look at me." In that moment, we got rid of the cards and said let's see what happens. It was so joyful and fun. And freeing, really. You just realize being yourself is probably the easiest thing you can be. We spend half of our lives trying to do it right, be perfect, and you're like, "I'm perfect and it's so not me." I'd rather be flawed and a little messed up and have it be authentic.
What would 13-year-old me think of me now? She would say, "No way. Like, NO way."
All of my blessings seem to be coming later in life. At 30, I was panicking about not being married and not having kids. Then I did get married and it didn't work. I got breast cancer. Everything was falling apart. And you're thinking to yourself, my windows are closing left and right — I don't know what to do or where to go.
I said once to somebody, can you believe I'm 52 and I have a baby? She said, "That baby's right on time." Now, I've started thinking everything's right on time. You have to put effort into your life but it happens when it happens.
But she was correct. Things happen right on time and when you're ready — or at least when the universe is ready and it's meant to be. I believe that with everything. Because who would've thought at 53 I would have the thing I love the most in life? Like I'd be feeling new emotions? Now? At 53, who feels something brand new? I can't believe I can feel like this. And I also treasure it in a way I'm not sure I would have if I were younger.
Now, I can't believe I get to do it. I can't believe I get to be a mom. And sometimes I wake up in the middle of the night and wonder, is it true? Did it happen? Do I get her? Because you've lived 51 years without a child. You pop up out of bed in the middle of the night and go, oh my God! She's right there! It's like Christmas morning over and over and over and over.
As told to TODAY's Brooke Sassman. This story has been edited and condensed for clarity.
See more from Real Week: