When Hillary Clinton steps down Friday as Secretary of State, she leaves a position as one of the most influential and respected individuals in the world.
Her hard-line approach with global leaders earned her praise from even former critics. Yet, her final days in office found the public — friend and foe alike — fussing over the same subject it did at the start of her tenure.
Her sense of style.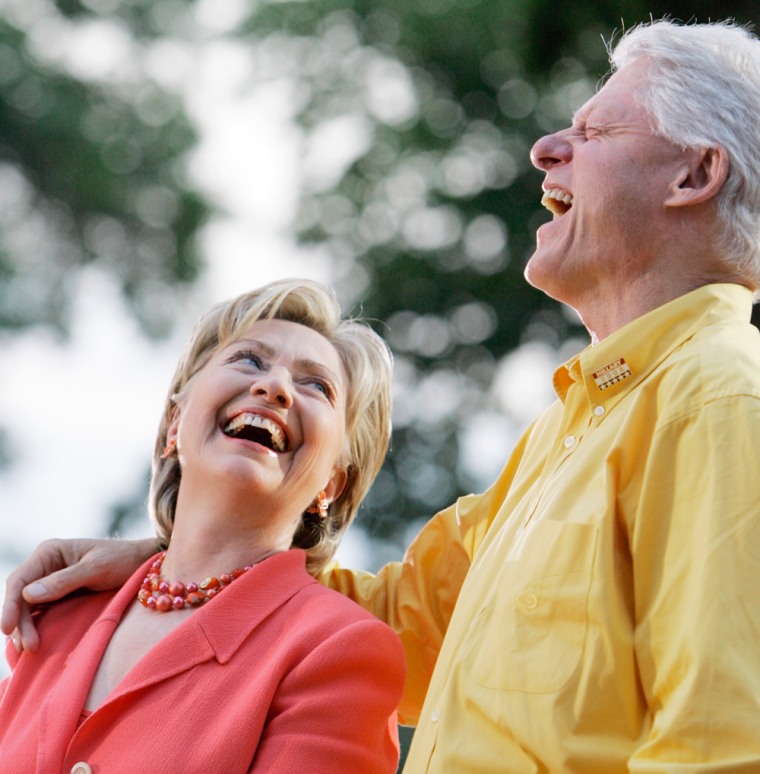 Clinton navigated in a man's world on a global stage, but she often was judged as a woman, reduced to what she wore or the length of her hair.
The double standard isn't all about sexism. After all, no one cared this much about the outfits worn by Clinton's predecessor, Condoleezza Rice.
The fascination with Clinton's style stems more from her former status as first lady, said Robert Watson, director of American studies program at Lynn University.
Story: The making of Hillary Clinton: 15 moments that define her public life
"We've always have had a fixation with what our first ladies wear. In part it's because we don't have a monarchy," he said.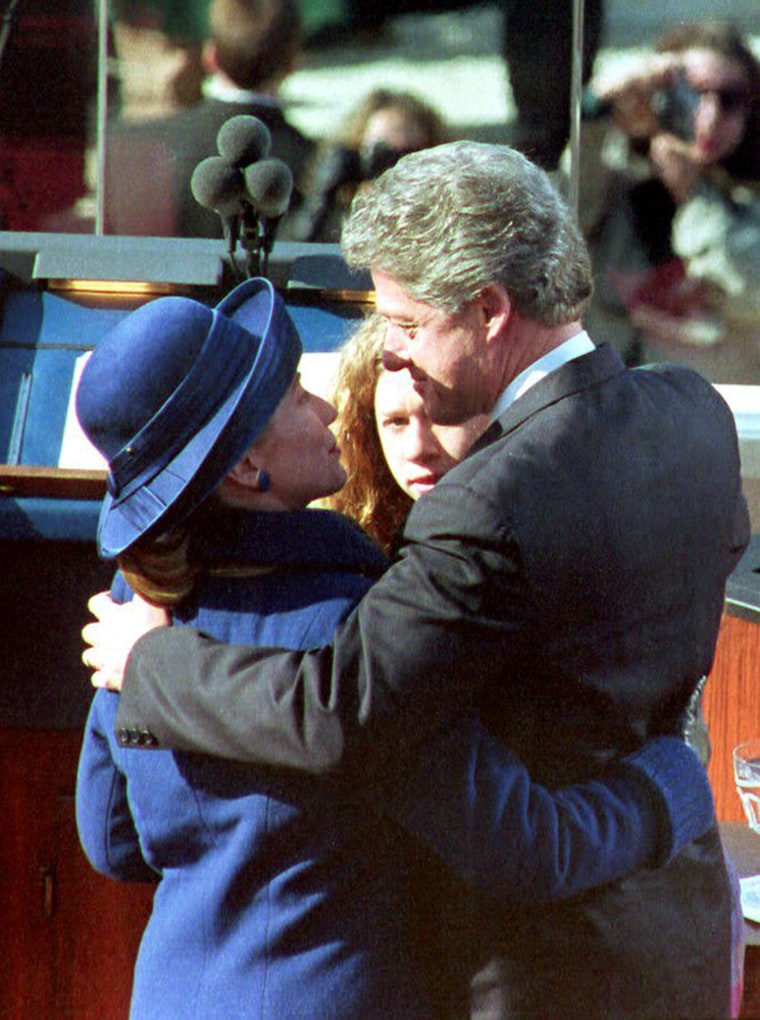 Clinton also has a history of remaking herself, one that dates back to her early days as the attorney wife of then-Arkansas Gov. Bill Clinton.
"Hillary is always reinventing herself. Popular and powerful men and celebrities also do that, but because we're a sexist society and because she's a controversial, fascinating first lady, and maybe one day the first female president, we just can't get beyond her clothing," said Watson, who has written two books and one encyclopedia on first ladies.
Clinton herself tackled the subject in December of 2010 while traveling in Kyrgyzstan, where she was asked about her favorite clothing designers.
"Would you ever ask a man that question?" she replied.
Her answer was met with applause yet the world's obsession with Clinton's clothing continued.
In her initial days as Madame Secretary, Clinton sported the same pantsuits and closely cropped coif that she wore during her presidential campaign. She also wore the same heavier makeup.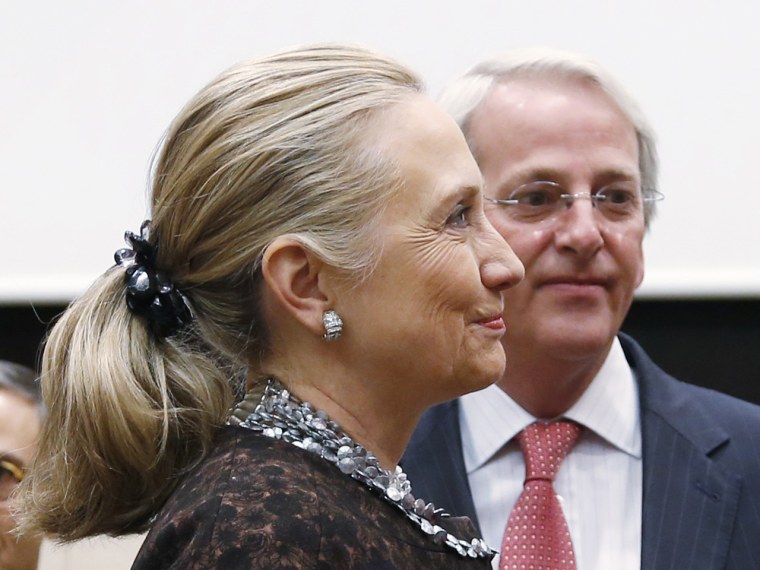 When Clinton decided to grow out her hair, she embraced the in-between look by pulling her back with that much-maligned hairpiece staple from the '80s, the scrunchie.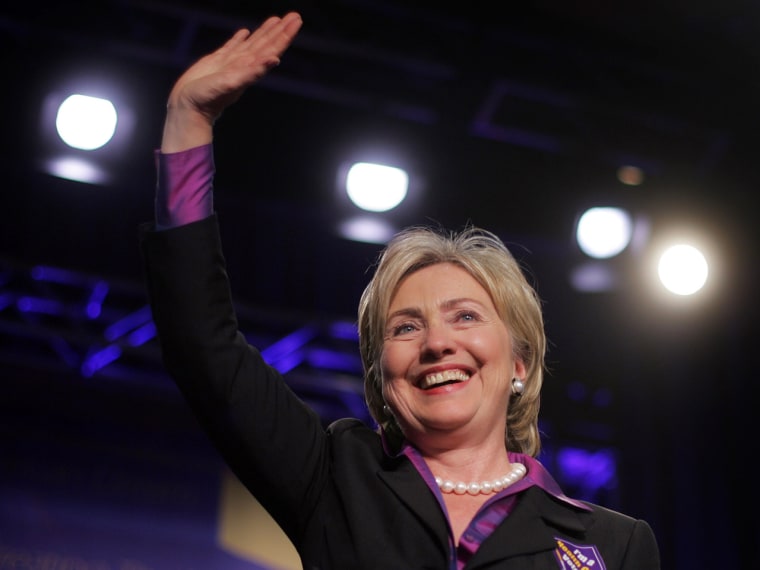 Meanwhile, her signature suits began to trend toward the monochromatic, with her blazer and pants even matching her shirts and accessories.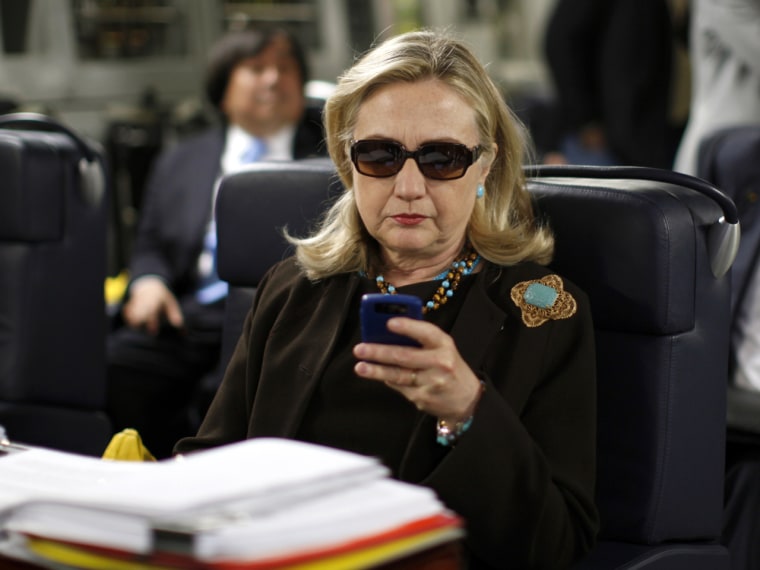 If there's one thing Clinton knows how to rock, it's the oversized sunglasses. Case in point: the shades she wears in the "Texts from Hillary" meme and photograph that clinched Clinton's current rock-star status.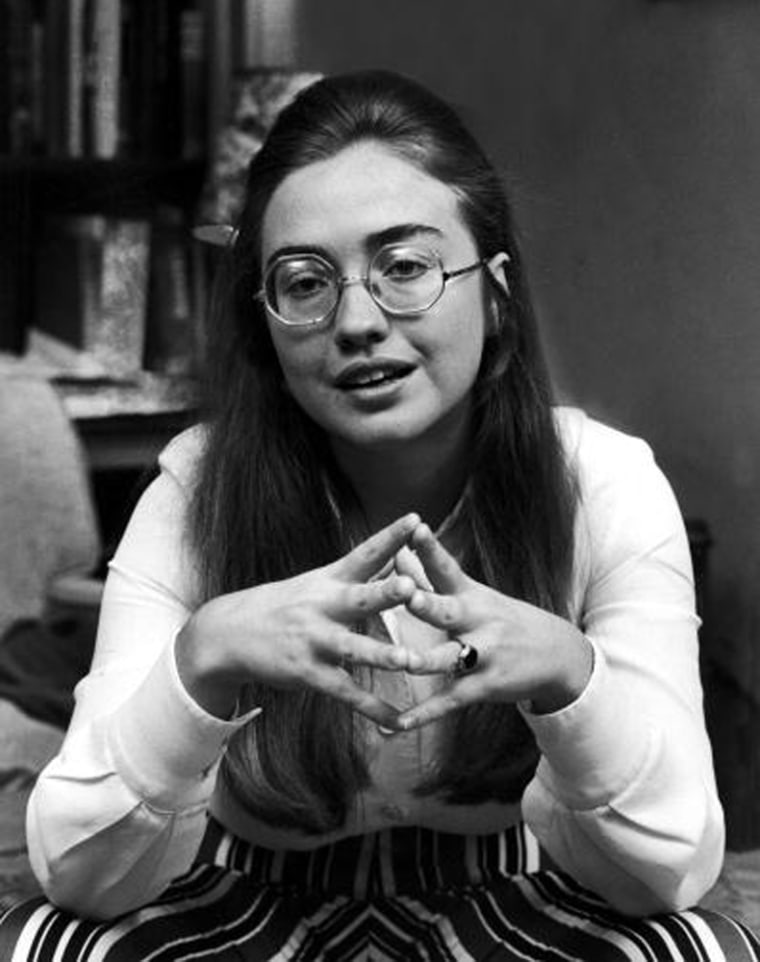 In her younger years, Clinton often was seen wearing large round glasses while attending college and, afterward, as a Little Rock attorney. She ditched the lenses for contacts for most of her Washington years until recently. Today, she wears thick glasses to help correct her double vision, a lingering result of the blood clot she got last month after bumping her head in a fall.
Within the last year, several changes emerged: She wore her hair longer and loose, and she often appeared sans makeup, aside from lipstick and sometimes mascara. Both appeared to rattle critics who felt it unfitting for an "older" woman in her 60s.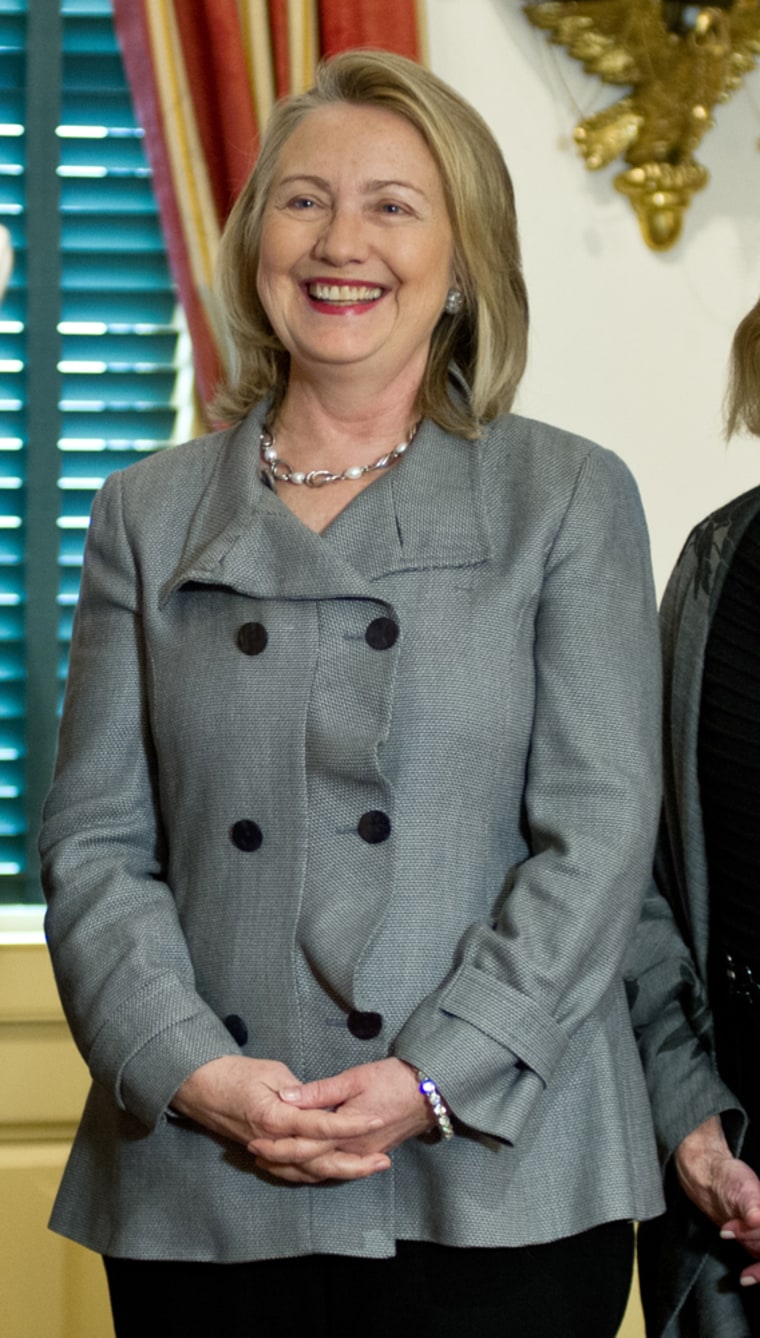 In her final year, Clinton broke free from her signature pantsuits, mixing up her outfits with blazers of varied colors, patterns and textures.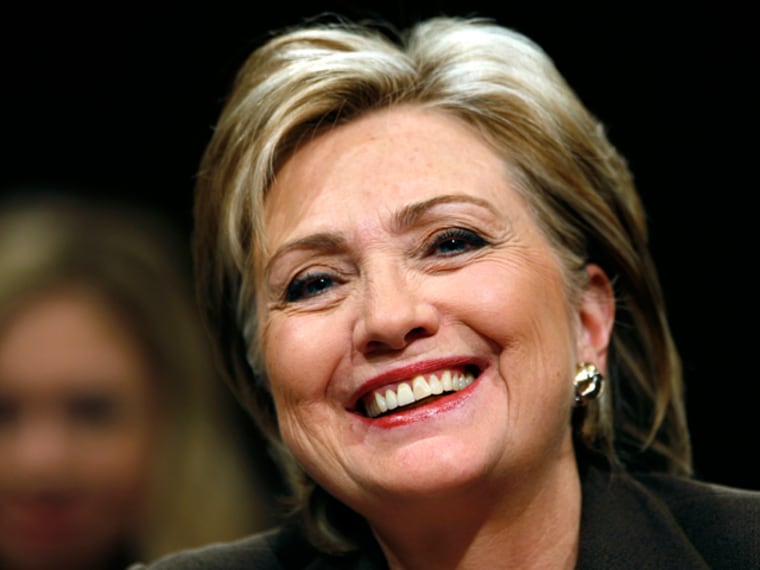 More:Video: Hillary Clinton: 'I worry about extremist groups'
Hillary Clinton to write a second memoir
Video: Obama, Hillary Clinton: Rivalry is 'ancient history'
Clinton takes responsibility in Benghazi attack, clashes with Republicans