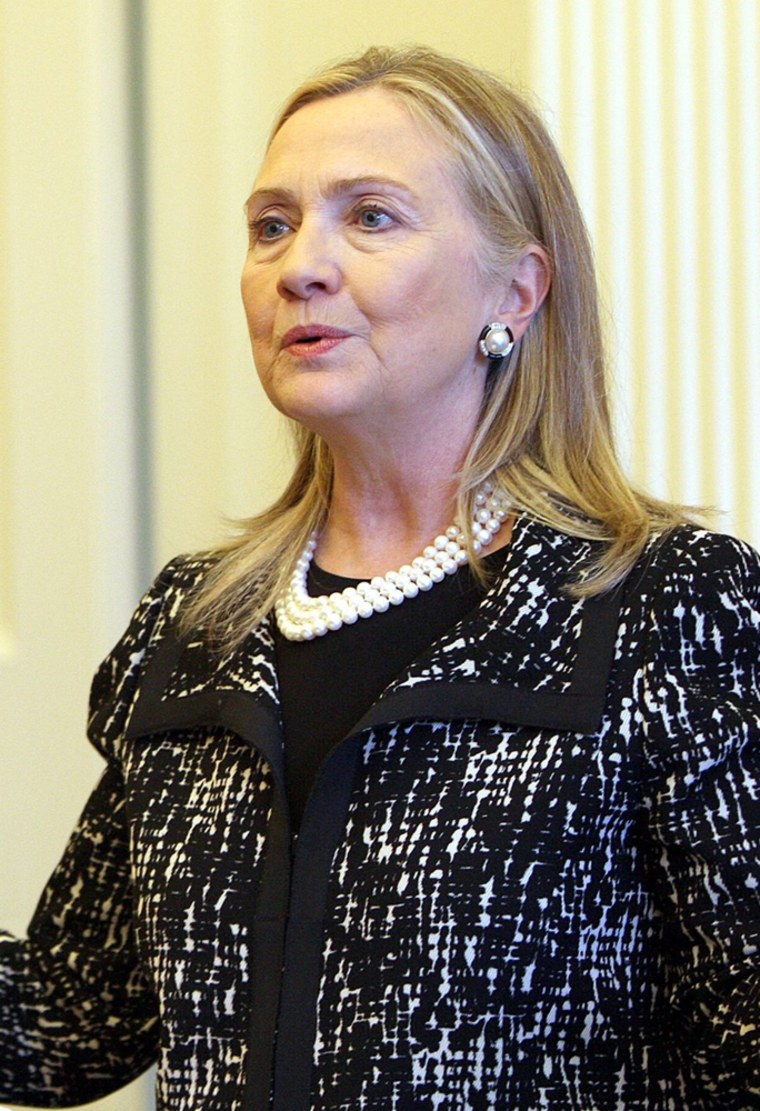 Hillary Clinton has often been scrutinized for her hairstyles over the years, but the Secretary of State is having the last laugh.
Chosen by Barbara Walters as one of the "Most Fascinating People of 2012," Clinton sat down for a wide-ranging interview that aired Wednesday night in which she stayed vague on her future in politics and said what she really wants to do is "kick back" once she steps down from her post in the president's second term.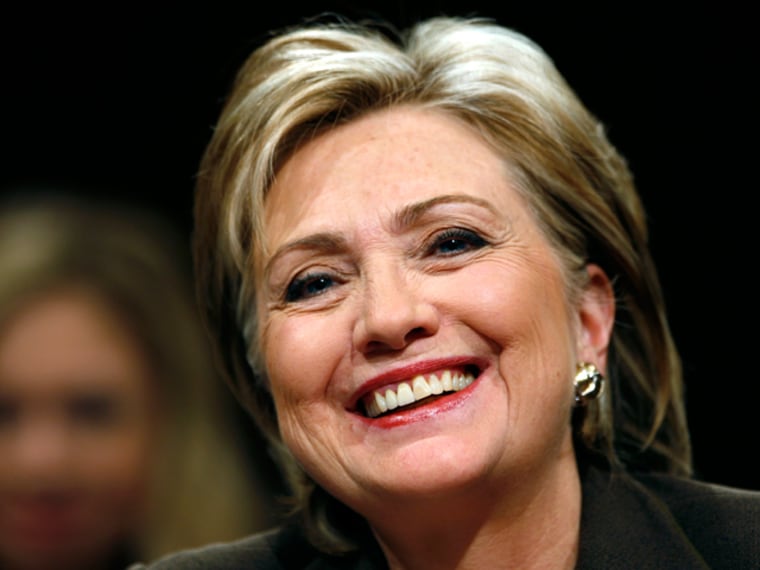 While she mostly stuck to script, the most candid part of the interview came when a relaxed-looking Clinton gave a long guffaw after Walters asked about her hair, which has recently been shoulder-length – a departure from her previous signature short style.
"I know that it's one of the great fascinations of our time – much to my amazement," Clinton laughed, explaining that her new look puts function over fashion.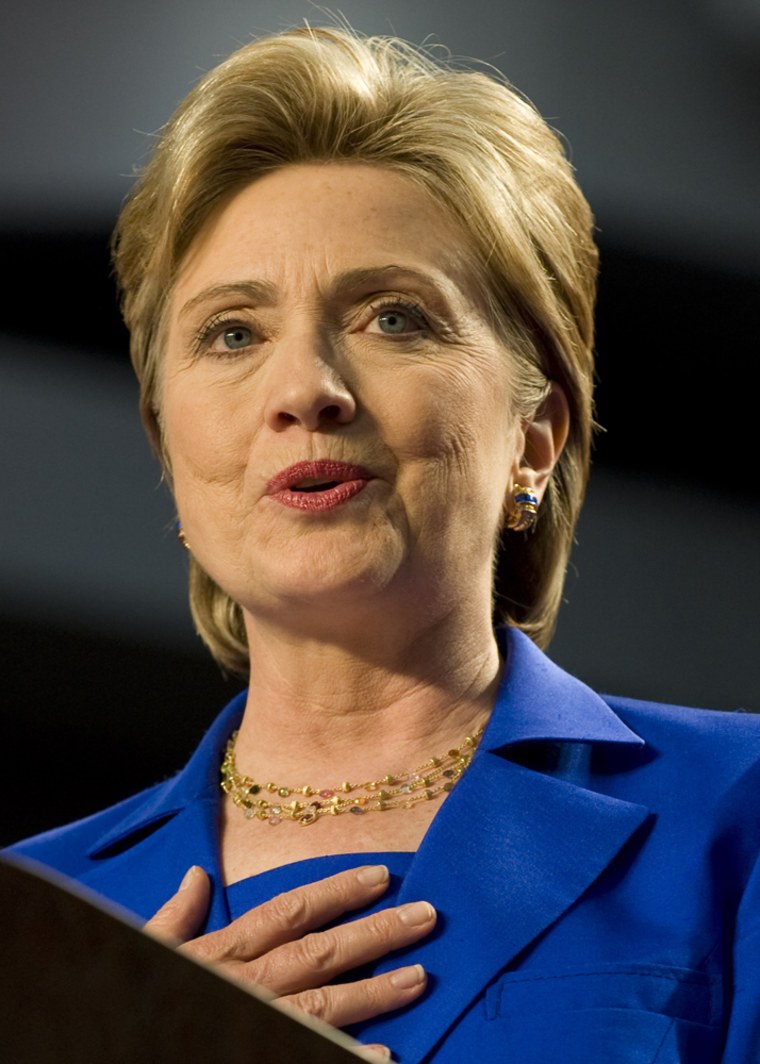 "I do not travel with any hairdresser, or anybody, to help me do (my hair), and I'm not very competent myself. I've been admitting that for years, which should be obvious to everyone," she said. "And so it became simpler to just grow it so that I can pull it back, and I can stick rollers in."
Clinton said her busy schedule – she's been to 112 countries and traveled close to a million miles --  makes low-maintenance hair a must.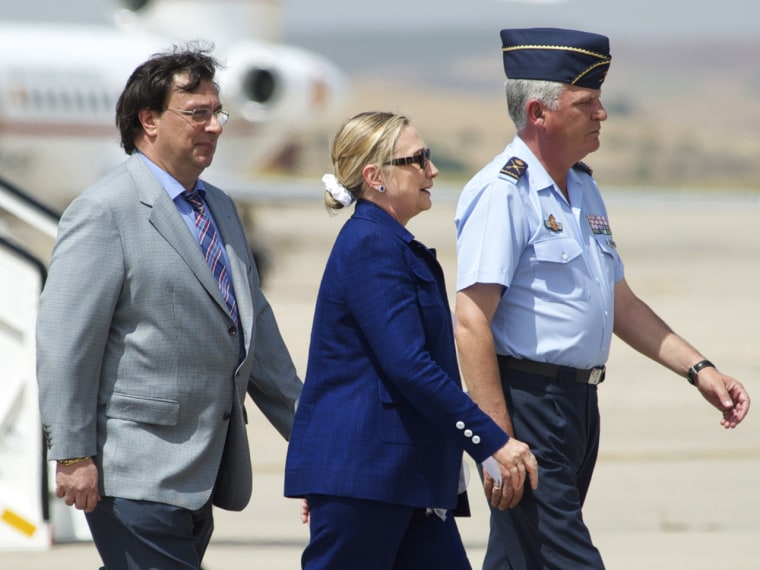 "It just got to be really burdensome to try to find a hairdresser in some city, somewhere, oftentimes not being able to speak English, that at least I could communicate with," she said. "So I said, 'Enough, we're just going to try to go with as simple as possible.'"
Though Clinton was a good sport about the question, she also nodded when Walters noted that "nobody asks the men that."
"Have you noticed?" the Secretary of State said with a smile.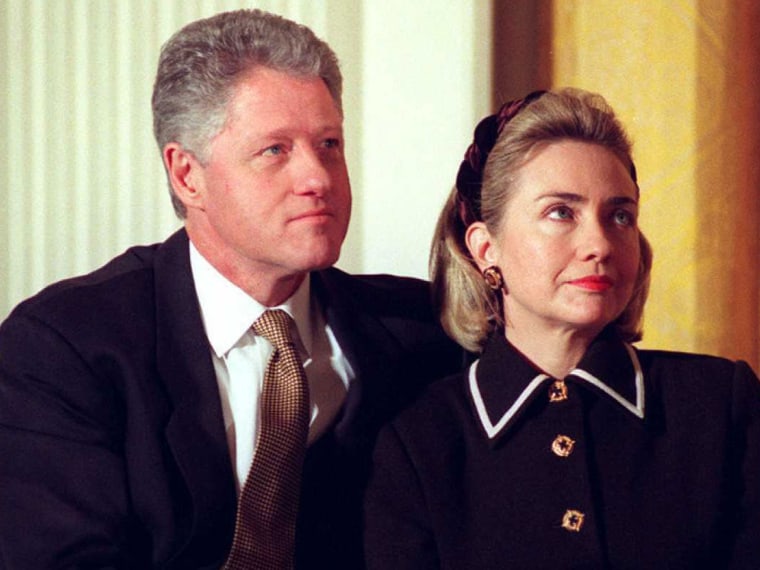 This is hardly the first time Clinton's hair has made headlines -- she's famously sported all kinds of styles, from scrunchies to headbands, and in May she found herself defending her style after sites like the Drudge Report poked fun at her ponytail and lack of makeup while overseas.
"If I want to pull my hair back, I'm pulling my hair back," she told CNN at the time. "At some point it's just not something that deserves a whole lot of time and attention. If others want to worry about it, I'll let them do the worrying for a change."
And in 2010, when asked about her fashion sense by a moderator in Kyrgyzstan, Clinton was applauded when she responded, "Would you ever ask a man that question?"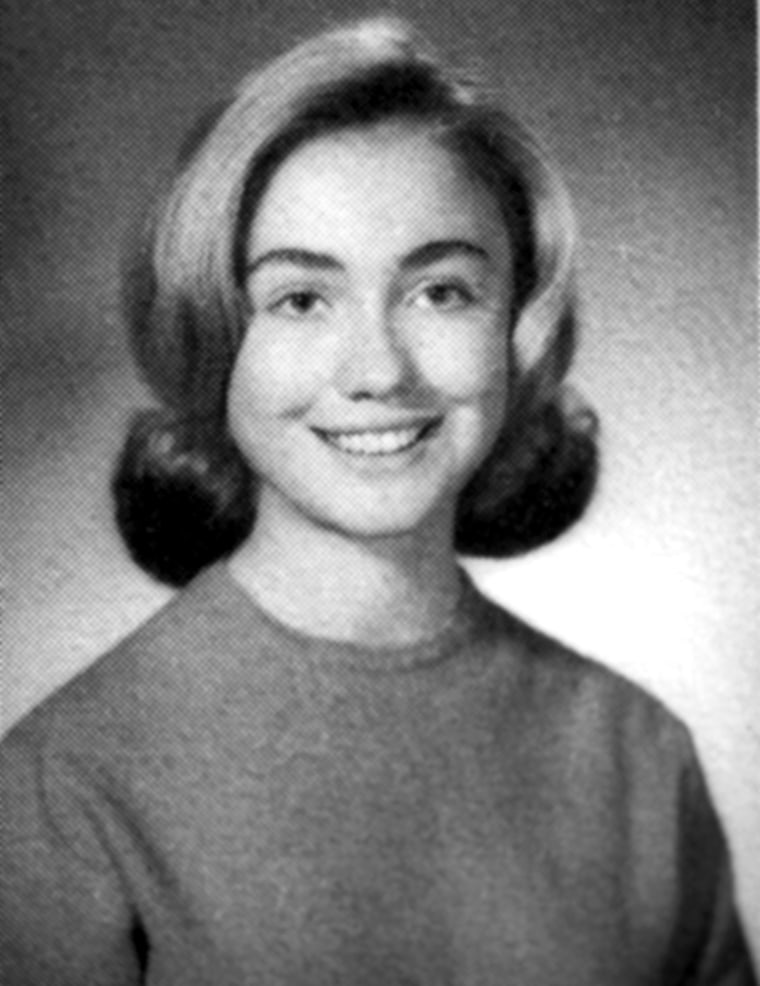 Clinton, 65, has shown off a softer side in recent years, letting loose on the dance floor and popping up in photographs drinking beer while on the road.
Though she said she is ready to relax after leaving her role as Secretary of State next year, she didn't rule out the possibility that her scrunchie could return to the White House, saying, "All doors are open."
More from TODAY:
Happy 65th birthday to fearless fashion maven Hillary Clinton!
Hillary Clinton has a few things to say about whining
Will Hillary Clinton bring back the scrunchie?
Hillary Clinton doesn't care if you see her without makeup
Christina Aguilera: I couldn't take my eyes off of Hillary
Hillary Clinton: 'Maybe I'll get a decorating show'