By Jada Wong, Styleite
Sometimes Secretary of State Hillary Clinton just wants to be normal and do normal things, like wear her hair in a scrunchie, party with her girlfriends, and go out without a stitch of makeup.
Clinton visited Bangladesh last weekend to promote democracy abroad, popping up at official events in glasses and without makeup (except for a bit of lipstick). Of course, people criticized her; on Monday, Fox News said she looked "tired and withdrawn." But you know what? She doesn't really care what they think.
On Tuesday, she explained her personal philosophy to CNN's Jill Dougherty:
"I feel so relieved to be at the stage I'm at in my life right now, Jill. Because you know if I want to wear my glasses I'm wearing my glasses. If I want to wear my hair back I'm pulling my hair back. You know at some point it's just not something that deserves a lot of time and attention. And if others want to worry about it, I let them do the worrying for a change. It doesn't drive me crazy anymore. It's just not something I think is important anymore."
Yeah, she rules. Check out Hill in all her barefaced glory below: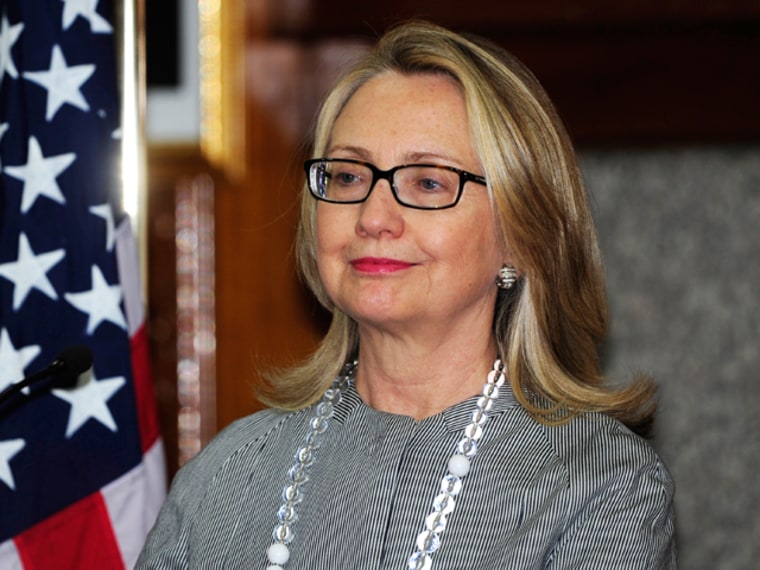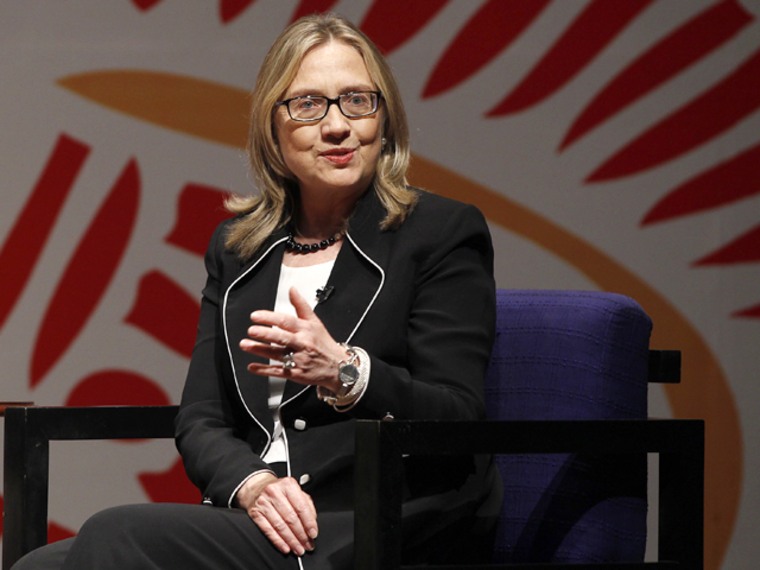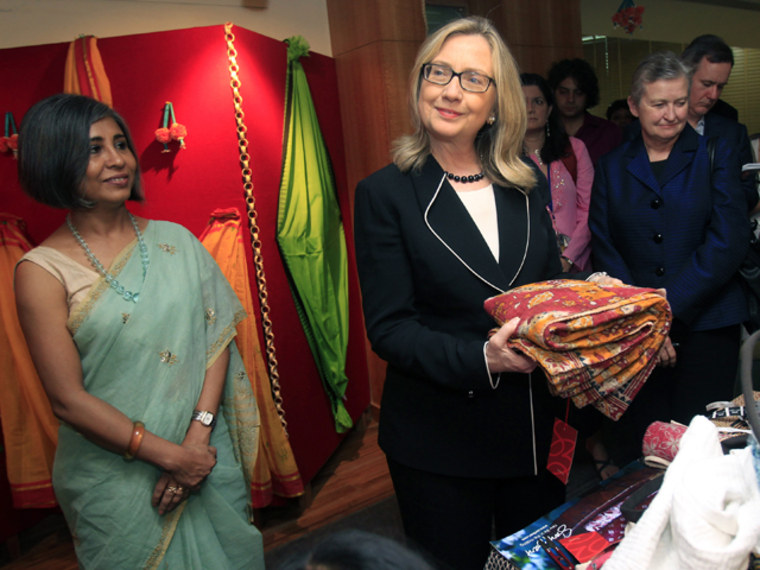 What do you think of Hillary's views and makeup-less look? Let us know in the comments section!
More from Styleite: Hillary Clinton Just Can't Let Go Of Her Scrunchies
Is This The Most Amazing Makeup Tutorial Of All Time?