Hilary Duff is the latest celebrity to jump on the bangs bandwagon!
The 29-year-old actress and singer revealed her new look on Instagram over Thanksgiving weekend, and we're loving her long, center-parted fringe with a serious '70s vibe.
Whether they're choppy, wispy, blunt, or side swept, bangs are having a major moment this fall. Jenna Dewan Tatum, Amanda Seyfried and Jessica Biel are just a few of the celebs who have opted for brow-skimming strands.
RELATED: Hilary Duff proves she's a generous friend when it comes to her closet
Of course, this isn't the first time Duff has rocked a fringe. Cute parted bangs were part of her signature look during her Lizzie McGuire days, as we're reminded by this sweet throwback photo of the teen Disney star at the 2001 Emmy Awards.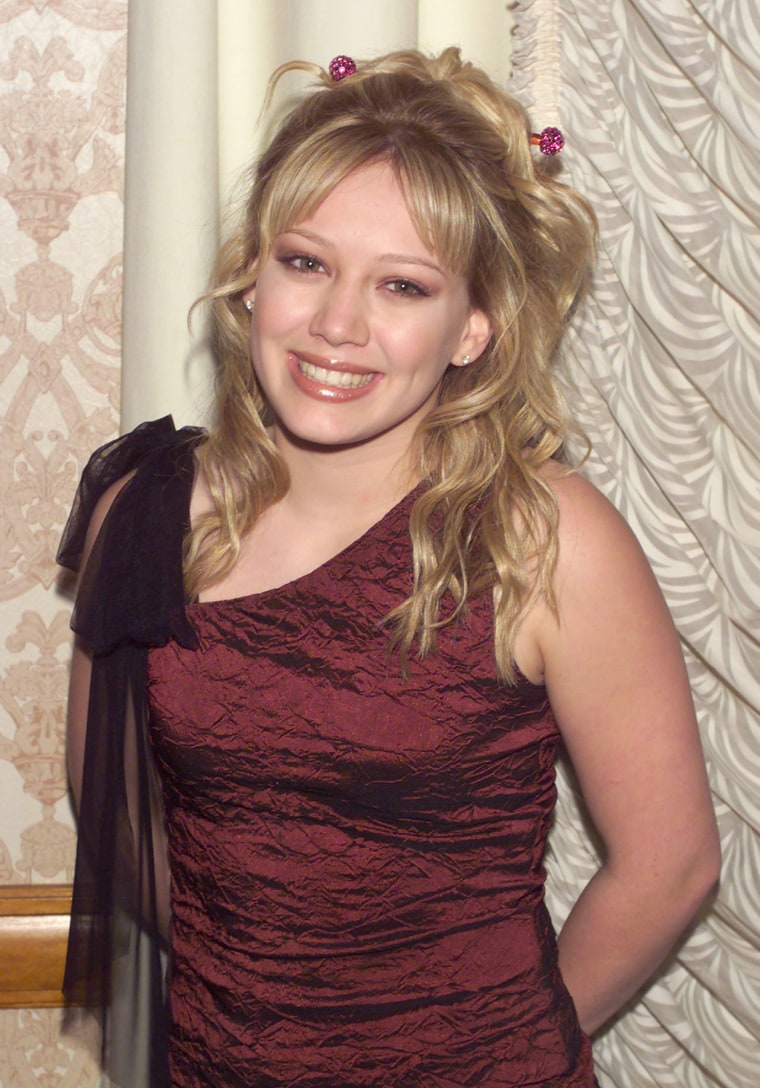 Duff later switched to a smoother style with fuller bangs, on display here at the 2003 Teen Choice Awards.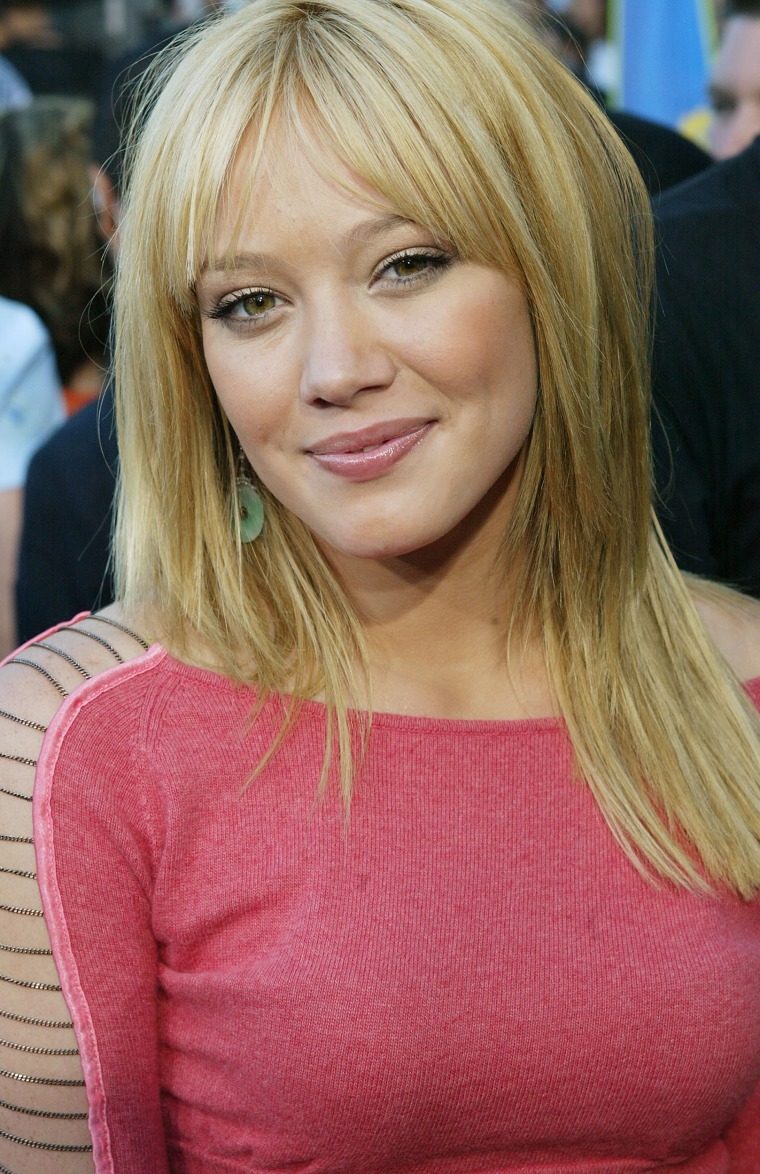 By September 2005, she'd gone back to a darker blond and proved herself a master of the artfully disheveled fringe.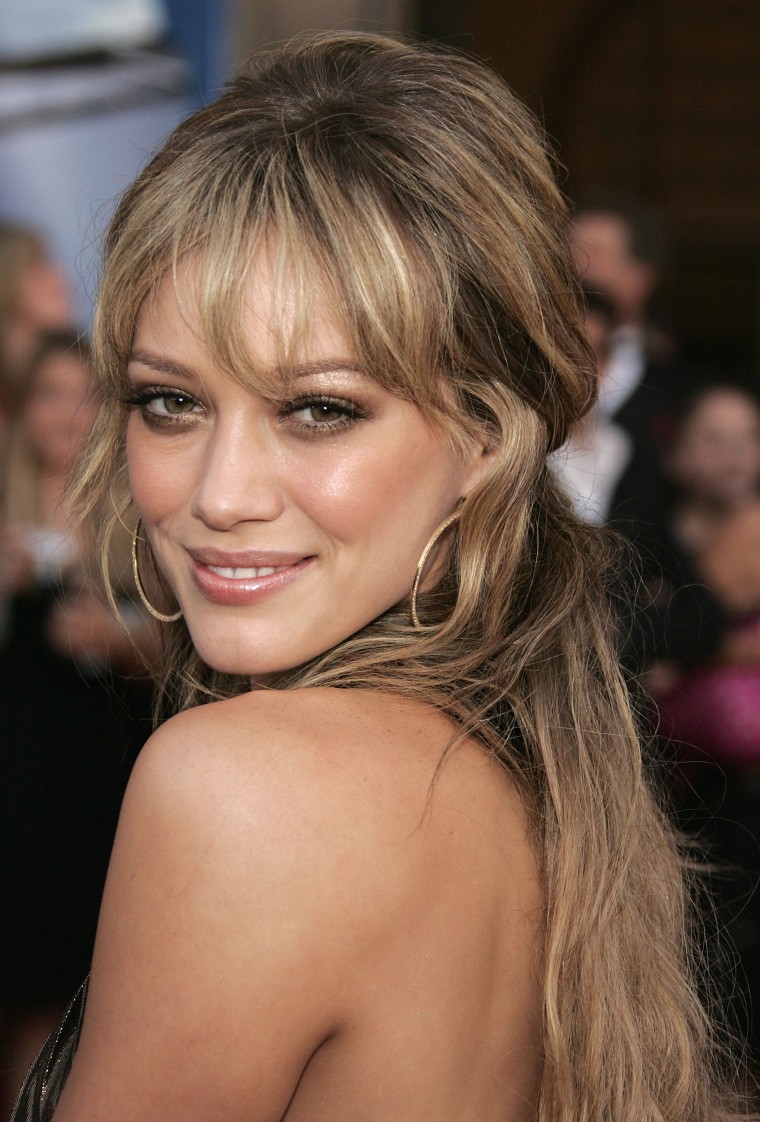 Then, in one of her more dramatic hair changes to date, Duff went full brunette and grew out her bangs for a longer side-swept style, which she modeled here at an event for Z100's Zootopia concert in 2007.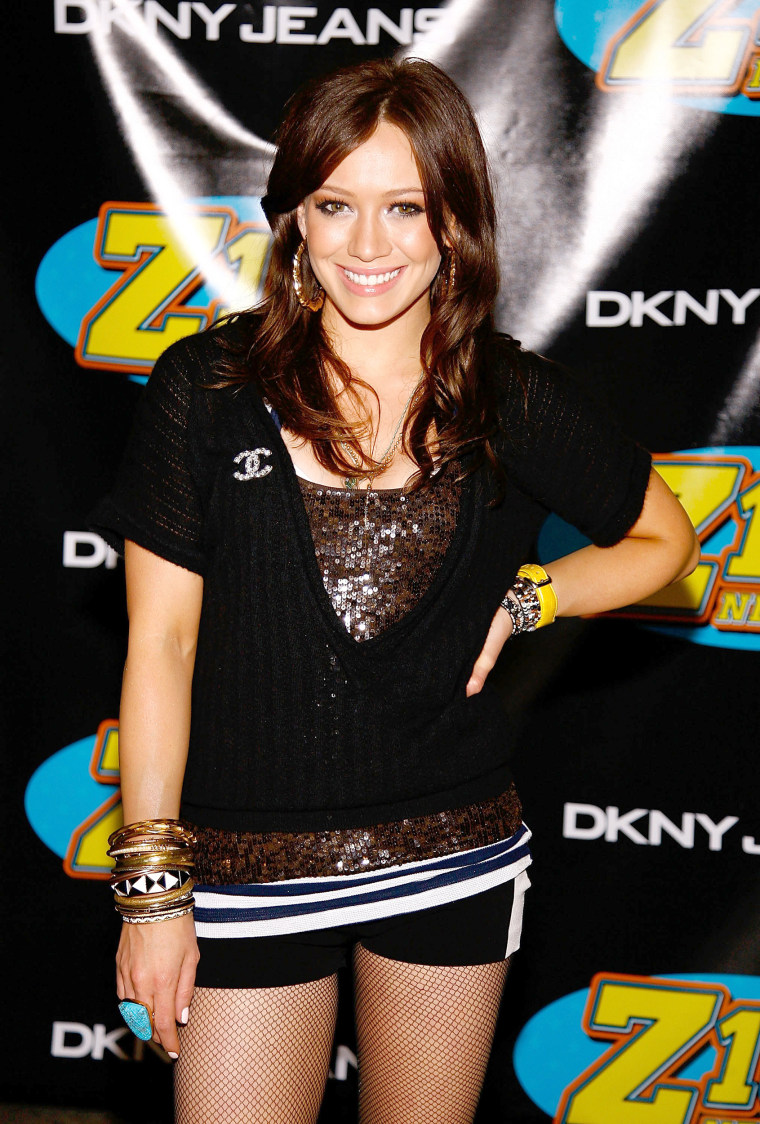 By March 2011, Duff was back to blond and a sporting a flawless below-the-brow fringe, on display here at the Hollywood premiere of "Soul Surfer."
RELATED: Kate Hudson gets bangs! See her gorgeous '70s inspired haircut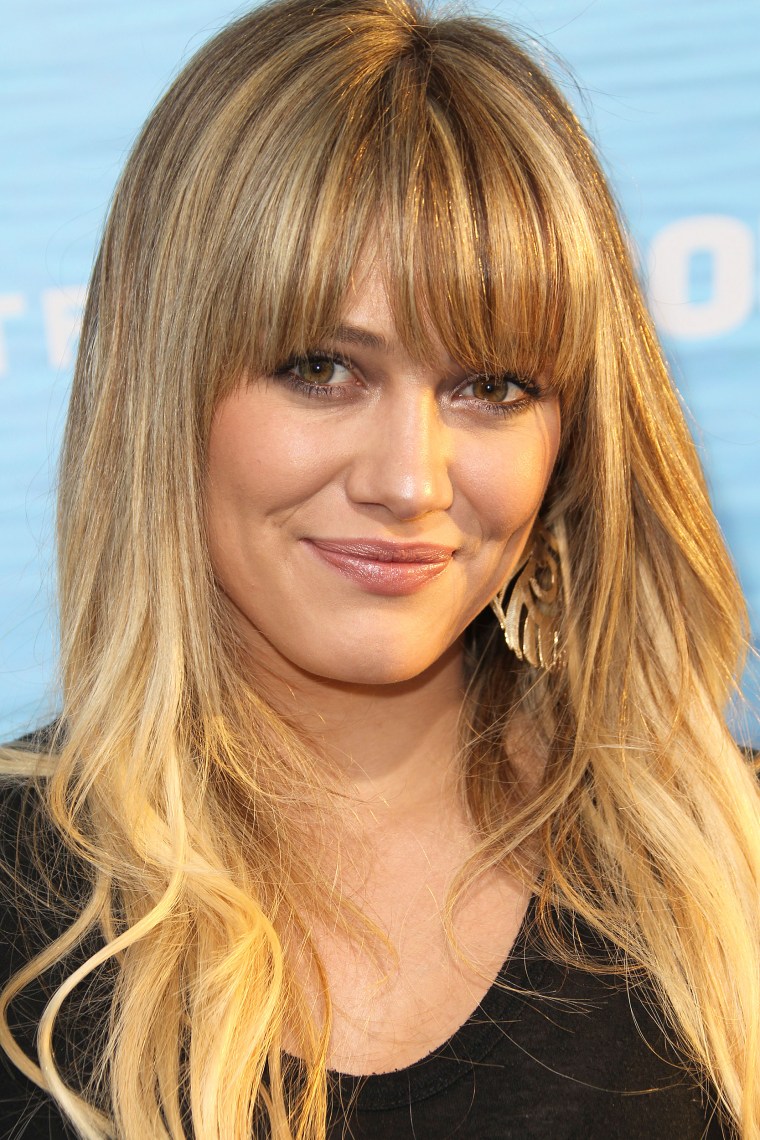 Hello, blue! Duff wowed her fans with gorgeous new aqua strands — sans bangs — at the March 2015 premiere of her TV Land show "Younger."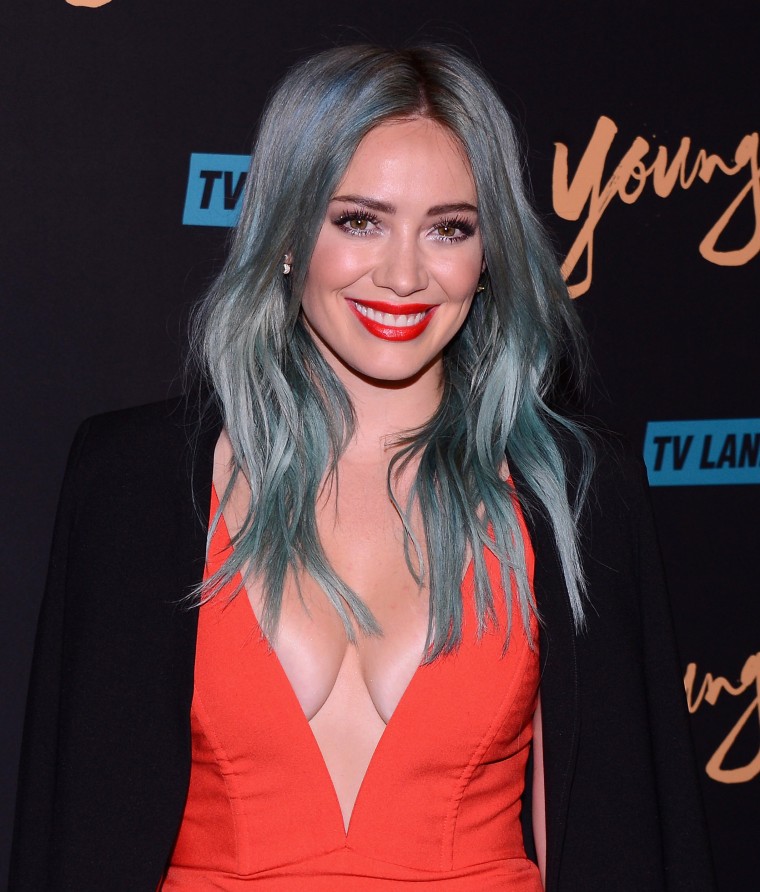 The dramatic new shade was just the latest example of Duff's fashion fearlessness.
"Fashion is in such a cool place right now," she recently told TODAY Style. "You can wear sweatpants or ripped jeans with heels and look great. I think there are no rules right now and that's what's really fun."
By 2016, Duff had chopped her long locks in favor of a fresh, fun bubblegum-pink bob, which she showed off here at New York Fashion week in February.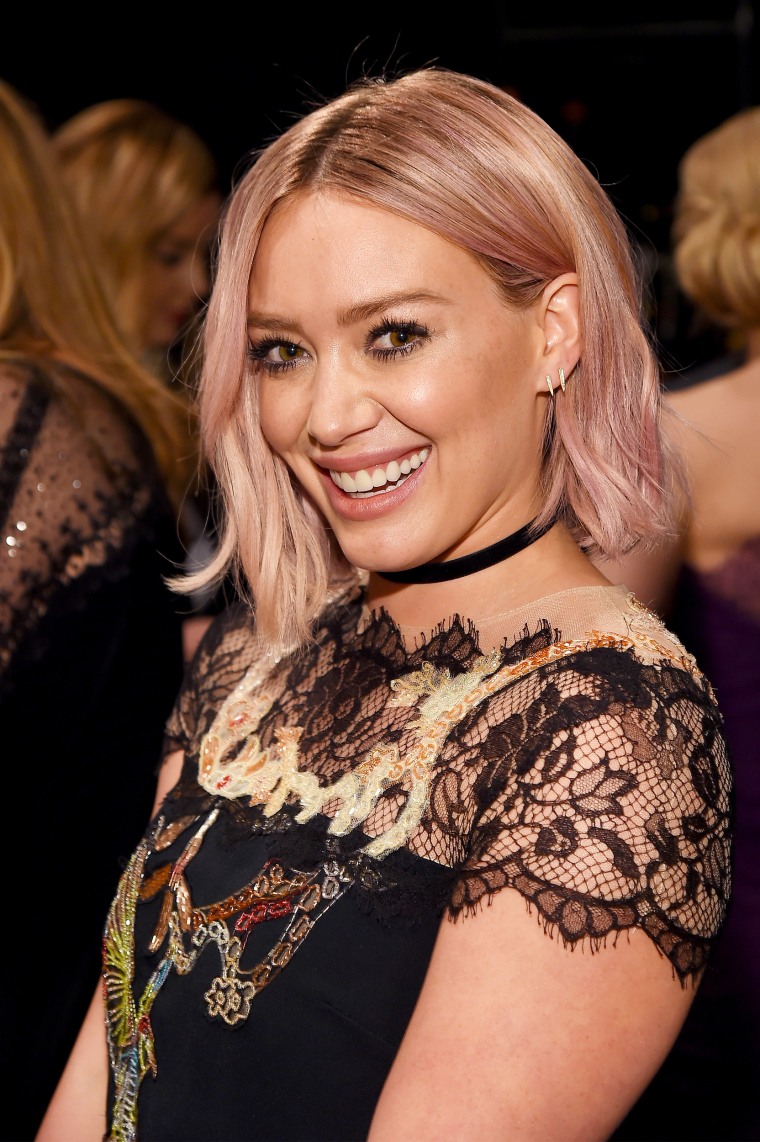 Judging by her latest bangs debut on Instagram, Duff has grown her hair out since then, and her long blond strands are the perfect backdrop for her new feathery fringe.
RELATED: Hilary Duff on fashion, 'flaws' and being body positive
Bangs or no bangs (and pink, blue, or blond!), we can't wait to see where Duff's hair journey takes her next.
Take inspiration from these celebrities who know how to rock shorter styles — plus, get a few styling tips and tricks from hair experts.