Hilary Duff's soon-to-be-born daughter is about to inherit a fabulous wardrobe.
The pregnant "Lizzie McGuire" alum revealed in a new interview that she's been stashing away clothes for a future daughter for the past decade.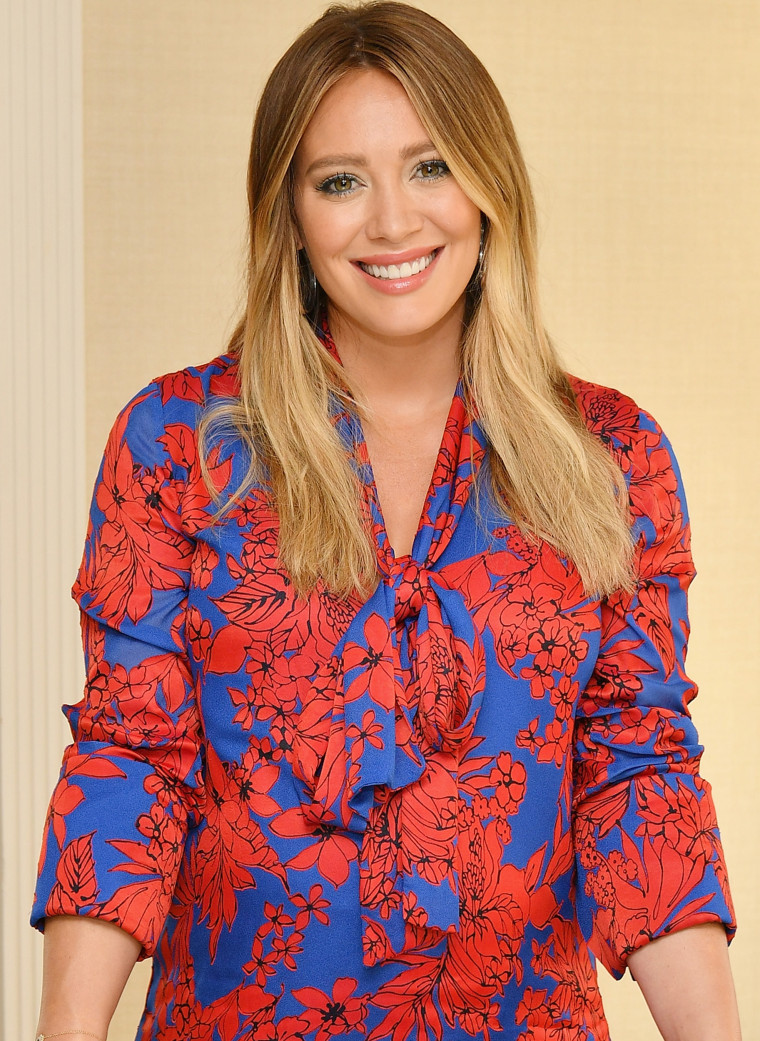 "Oh, I've been (saving clothing) for like 10 years!" the 30-year-old actress told People magazine. "And I've been doing that having no idea I was going to have a girl. I think I knew at some point I was going to have a girl and just saved a lot of cool stuff."
The "Younger" star has one hand-me-down she can't wait to give her little girl.
"I have this really cool Dries van Noten pearl bib thing that I bought a couple years ago," Duff shared, adding there's plenty more where that came from.
"(It's) things like that that I probably spent too much money on but I really enjoyed, and maybe I am not enjoying right now," she explained, "but I think that in 10 years it will be cool for her."
As far as her own wardrobe goes, Duff, who also has a 6-year-old son named Luca (with ex-husband Mike Comrie), says this time around she's wearing comfier maternity clothes. The busy mom explains she doesn't have time to worry about looking stylish.
"I am hustling to get a 6-year-old to first grade every day and make it to the gym so I am like, 'Do these leggings still fit? Cool,'" she shared.
"Usually I wear a big flowy dress or a slip dress. I haven't been wearing heels. I haven't been wearing makeup. I've really embraced this pregnancy in a different way than I did with Luca," she added. "I was still trying to wear little blazers and skinny jeans (with him). This has been totally different."