When it comes to style, Hilary Duff has never been afraid to experiment — hello, blue hair! — even as the world watched.
"I've had some crazy fashion moments," Duff, who was 13 years old when she started playing her famous Disney character Lizzie McGuire, told TODAY Style. "The thing with me is that all of mine were documented! None got done quietly. I've always had fun with fashion and liked to explore."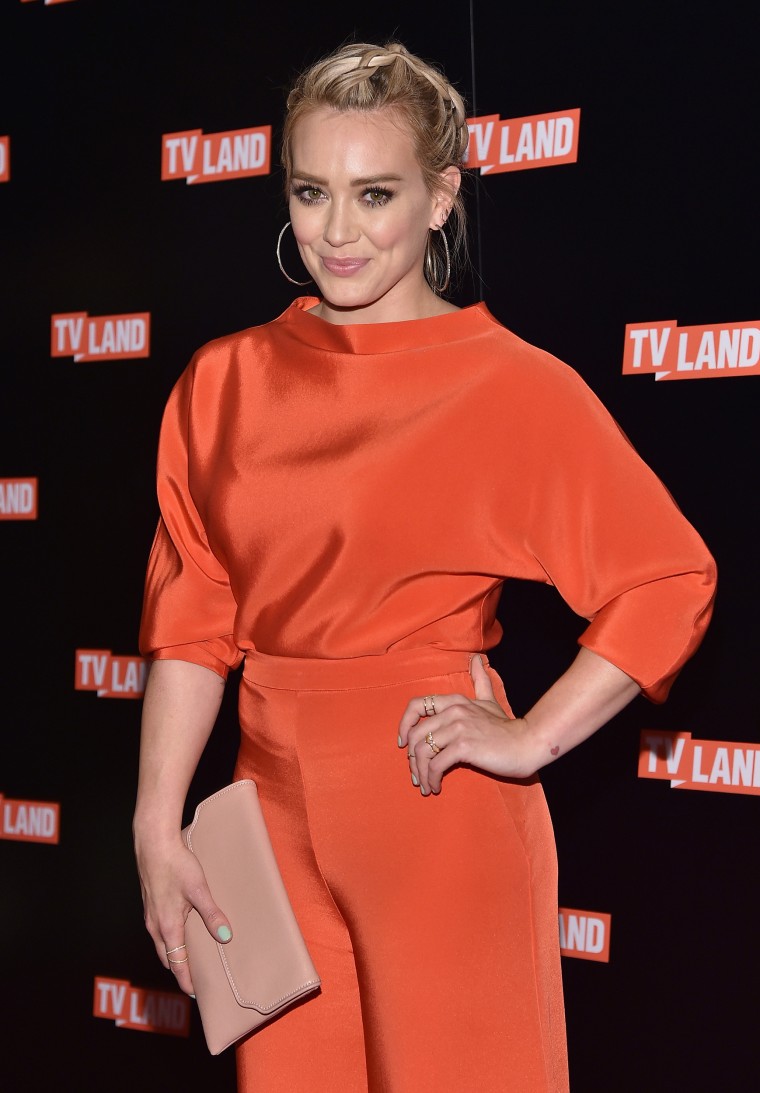 And it's a great time to play with your personal style, the actress added.
RELATED: TODAY anchors try trends they've always wanted to wear
"Fashion is in such a cool place right now," Duff, 29, said. "You can wear an oversized blazer or a pantsuit with flats and a T-shirt and look really cool. Or you can wear sweatpants or ripped jeans with heels and look great. I think there are no rules right now and that's what's really fun about fashion."
Duff's laid-back, fun-loving approach to clothes echoes her attitude about body image, which is both helpful and unique in an industry where every extra pound or new wrinkle is cause for scrutiny.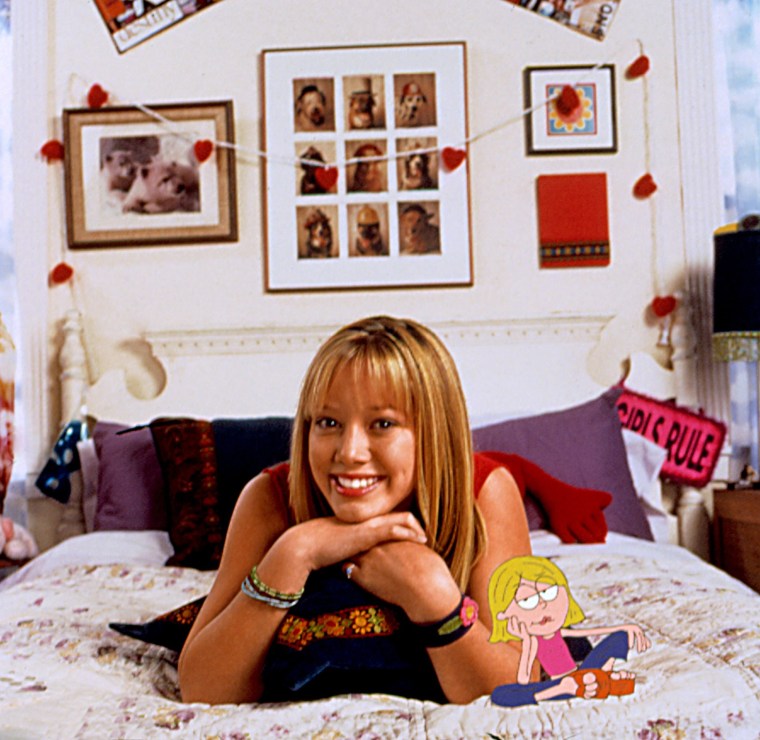 "I have the same troubles as every woman; I'm constantly in that 10-pound struggle," she said. "But it's not something I obsess over. Sometimes it's more realistic for me to be in shape than it is other times. I love to work out, and I love to feel strong, but I also really enjoy eating, and I love nights out with friends."
RELATED: Hilary Duff's hilarious '90s Glamour Shot is nothing short of spectacular
"Putting so much pressure on ourselves to be 100 pounds is just a waste of energy," Duff continued. "There's such a focus on things we think are our flaws instead of what makes us beautiful."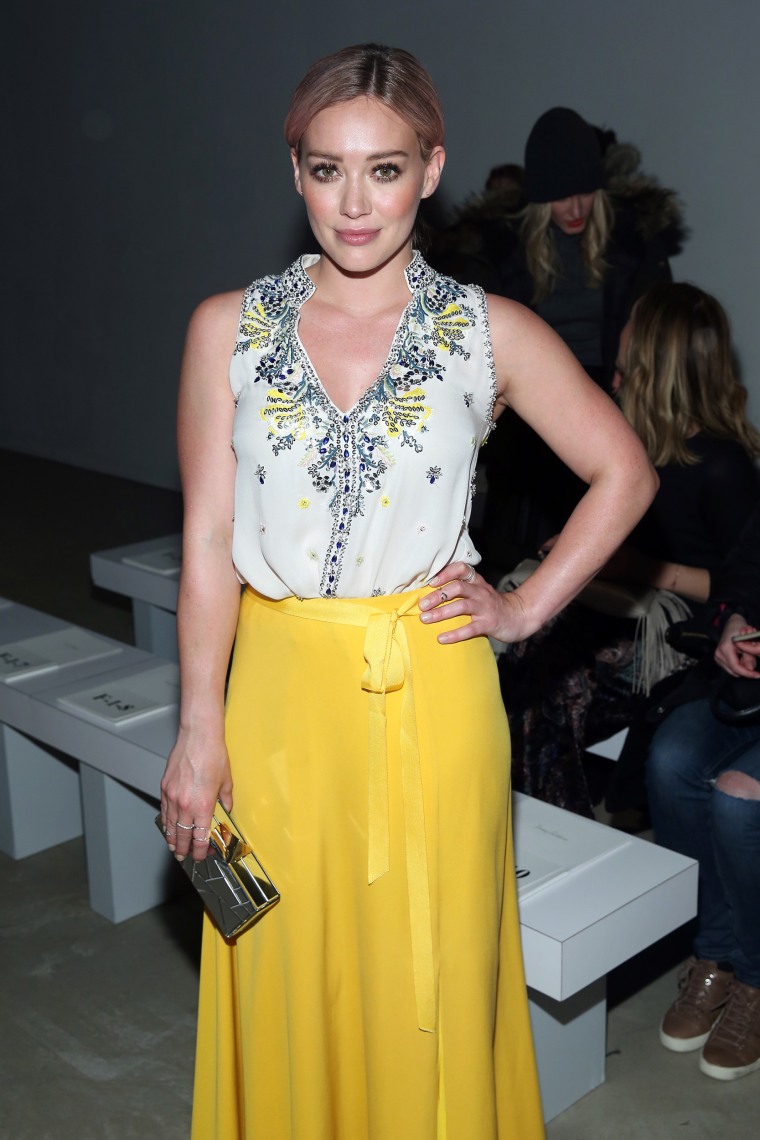 Duff, whose TV Land hit "Younger" is in its third season, spoke to TODAY Style on behalf of Visine, for which she is a spokesperson. The actress, currently living in New York City, also teamed up with the fashion brand Aerie this summer to promote body positivity.
For Duff, becoming mom to son Luca four years ago was helpful in her own journey to self-acceptance.
"It's made me appreciate my body and what it's done for me," she said. "My son is the most important thing in my life and he has brought me more than I ever could have imagined. Every stretch mark I was left with is all worth it. All those worries shrink."
While Duff has spent most of her life in the spotlight, she insists she's a "normal person" with an "abnormal life," and when she says it, it's easy to believe.
"I think I have a pretty healthy balance and outlook on things," she said. "I'm not perfect and I don't strive to be."