A Cape Cod high school is courting controversy after updating its dress code to ban yoga pants and leggings, unless worn beneath a skirt or shorts, or worn with a long top.
Students at Cape Cod Regional Technical High School in Harwich, Massachusetts, return to class on Wednesday, and some are threatening to protest the new rule by breaking it on the first day back.
Superintendent Robert Sanborn told TODAY.com he's heard plans for a mass protest: "We're anticipating a lot of yoga pants on the first day of school."
RELATED: Kentucky student violates high school dress code with exposed collarbone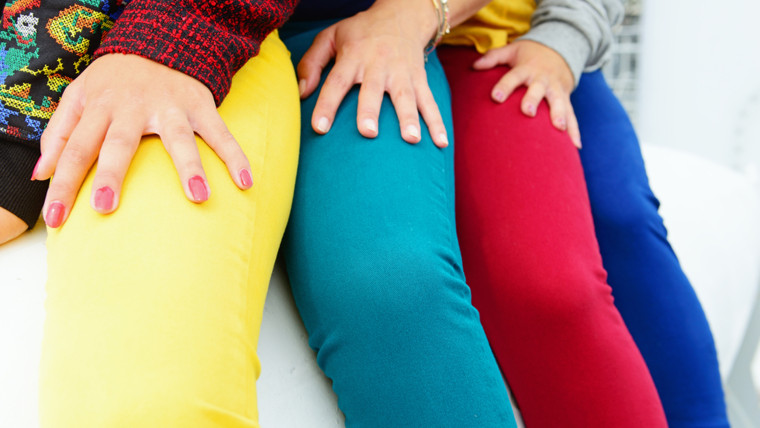 But he says some students are misinterpreting the new dress code.
"People are under the impression that we've completely outlawed yoga pants and leggings," Sanborn said. "We did not do that. What we've done is say that if you do wear them, you need to wear a long shirt or sweater or shorts over your rear end."
RELATED: #IfAnythingSchoolTaughtMe hashtag fuels debate about dress codes
He and school officials met with student leaders today to discuss the new rule, and said many were relieved to learn that leggings, spandex and yoga pants aren't completely banned. He added that the point of the updated dress code is to prepare students for the workforce.
"Vocational technical education is about preparing people for a career," Sanborn said. "It has to do with employability. We're passing on the skills that are needed in the workforce, to know that's not proper attire when you're at work."
Not all students are convinced. The school's senior class president, Seana Aiolupotea, spoke out against the rule in an interview with the Cape Cod Times, saying, "We're not wearing them to get attention from people, we're wearing them because they're comfortable."
RELATED: J.C. Penney employee sent home for wearing shorts she bought at J.C. Penney
As school dress code debates heat up across the country, Sanborn said the school will have a "soft touch" with students who break the rule.
"Nobody's going to get thrown out of school. Nobody's going to be put in detention," he said. "We're going to use this as a teachable moment."