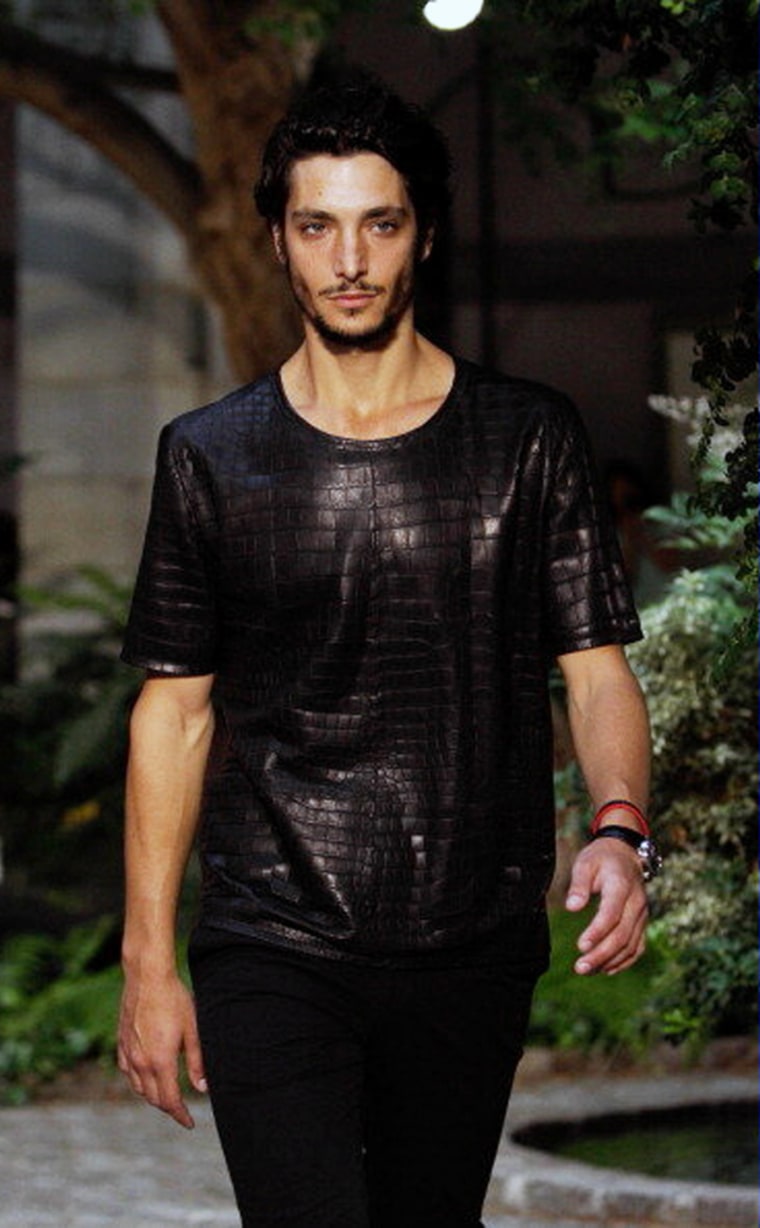 Could it be the most expensive T-shirt — ever? Not quite, as there's stiff competition out there from a black-diamond-encrusted tee and another made from solid gold. But this crocodile T-shirt from Hermes (purveyor of handbags with price tags that regularly creep into the quadruple digits) is retailing for a whopping $91,500 at the brand's Madison Avenue flagship store.
The Awl snapped a surreptitious shot of the price tag (photos are not allowed inside the shop) and wisely pointed out that the taxes on the sale of the shirt alone could amount to $8,000, bringing the grand total dangerously close to six figures.
The crocodile tee debuted on the catwalk last fall as part of Hermes' Spring/Summer 2013 menswear collection. And while the idea of leather in the sticky summertime might leave some scratching their heads, the shirt is part of the label's lightweight "crocodile chiffon" line.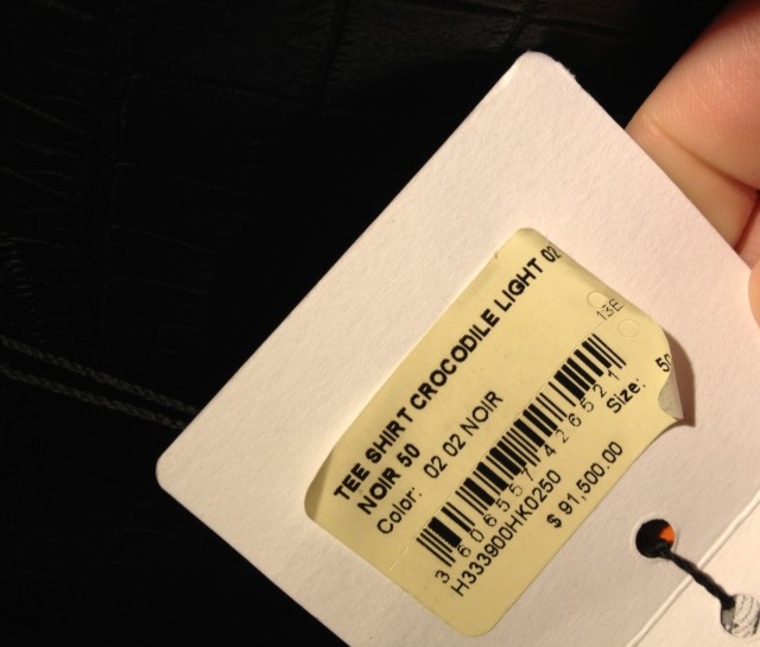 At time of publication Hermes had not responded to TODAY.com's request for comment, but a Hermes store associate told Fashionista.com that this line of shirts featuring "innovative" technology runs in the $60,000 to $100,000 range. Perhaps the fact that Hermes sells cotton T-shirts for $345 makes the crocodile tee's price tag seem slightly less absurd? Well, probably not.
But according to PETA, there's more at stake here than dollars that could've been spent on two years of college education, a couple of cars, or — better yet — a flying car.
"The highest price for this rather cheap-looking and ludicrous Hermes T-shirt is paid by the crocodiles who were bludgeoned to death or even skinned alive to make it," PETA spokesperson Colleen O'Brien told TODAY.com. "PETA suggests showing creativity, not cruelty to animals, and offering killer looks that no one had to be killed for to create."