When it comes to laying on the beach or taking a dip in the pool, sunscreen and SPF are the obvious choice to protect your body — but what about your scalp?
That unprotected skin, exposed at the part, hairline or thinning area, is just as much at risk as anywhere else on your body, said Dr. Deborah Sarnoff, a dermatologist and the president-elect of the Skin Cancer Foundation. The international organization is devoted to "education, prevention, early detection and prompt treatment" of the disease.
In 2014, Sarnoff's hairstylist found a bluish-black mark on her scalp, a major sign of scalp melanoma. The mark was benign, thankfully, but not everyone is so fortunate.
"Skin cancers of the scalp are easy for patients to overlook, which can delay their detection," Emily Prager, communications manager of the Skin Cancer Foundation, told TODAY. "This delay can increase the risk of the cancer spreading to places like the brain, which can be deadly."
Sarnoff recommends wearing a hat whenever sun exposure is an issue and to find shade wherever possible, but there are other alternatives. In fact, some sunscreens are designed specifically for the scalp. Here are three easy ways to protect this often overlooked area from the summer sun.
RELATED: How much do you really know about SPF?
1. Try specially made sunscreens.
These innovative products are great because they provide sun protection without making hair feel oily. Dermatologist Dr. Debra Wattenberg noted that while they will likely be lacking common ingredients like zinc or titanium oxide — elements that makes most sunscreens white and greasy — it's important to check for active chemical ingredients, like oxybenzone or homosalate.
"While some natural ingredients have some protective elements, (products like the Guardian Angel Solar Hair Serum) should be used more as a conditioner," she said.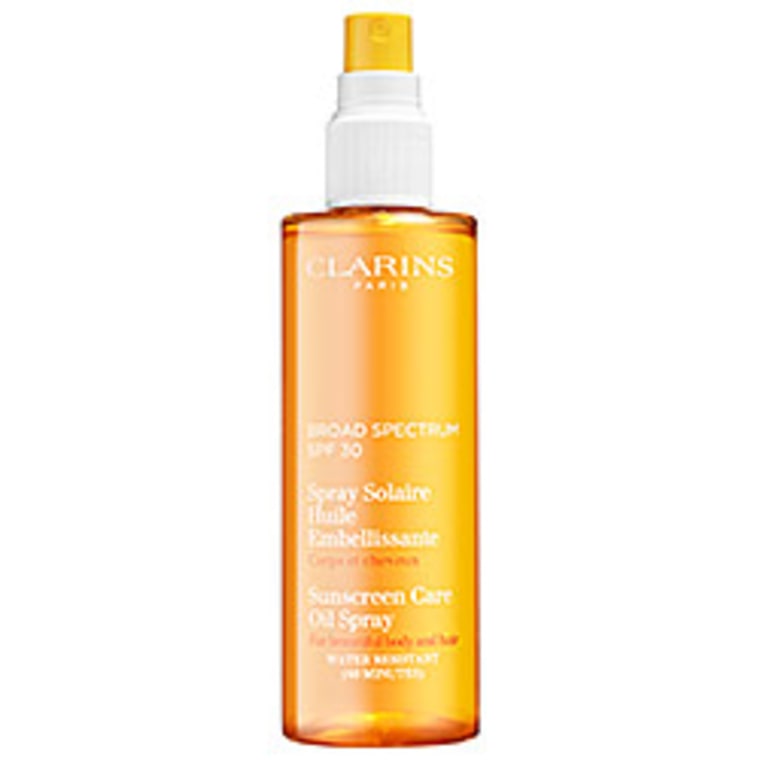 Sunscreen Care Oil Spray Broad, Sephora.com, $36
The Sunscreen Care Oil Spray Broad by Clarins is a lightweight, grease-free formula with SPF 30 and active chemical sunscreen ingredients.
RELATED: Lip balm, sunscreen and more! The best over-the-counter products of 2016
2. Hats are where it's at!
Sarnoff recommends a broad-brimmed hat that's at least 3 inches wide from the face. A broad brim is great because it will not only protect your scalp, but also your face, neck and ears at the same time.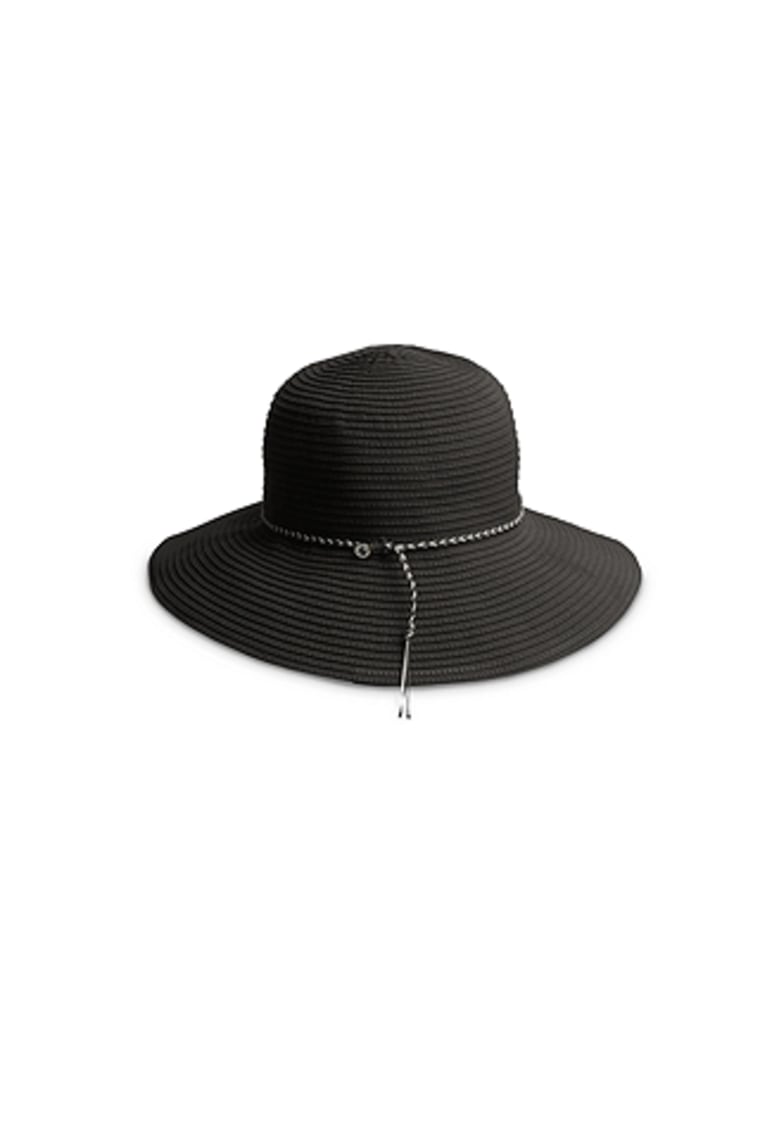 Ribbon Bucket Hat, coolibar.com, $39.50
A good way to ensure that a product is worth the purchase is to see if it has received a seal of recommendation from the Skin Cancer Foundation. The Ribbon Bucket Hat from Coolibar is a great choice because the wide brim provides great protection, while maintaining a classically chic style.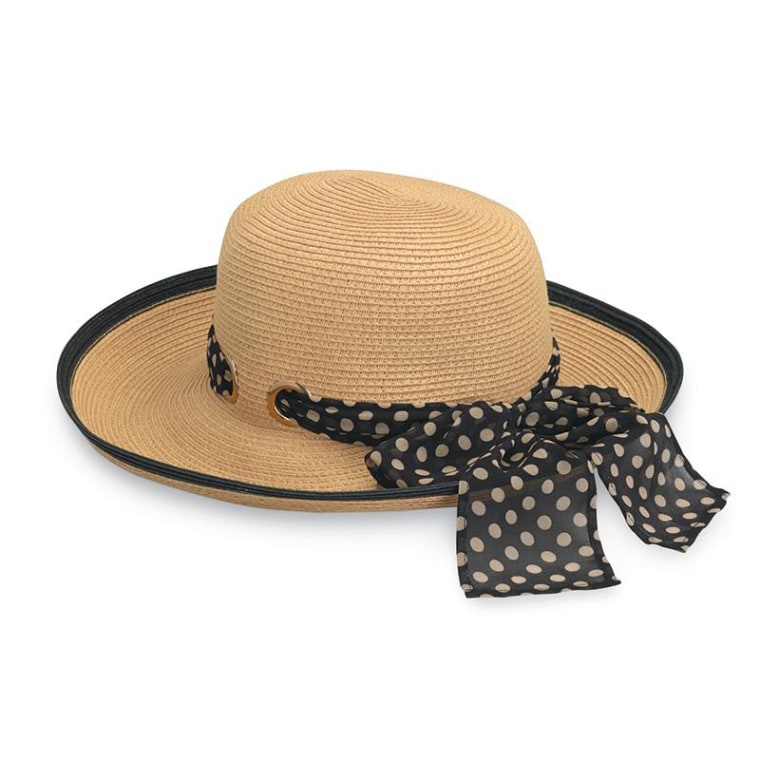 Julia, wallaroohats.com, $48
Another great option is the Julia design from the Wallaroo Hat Company. The hat is edged with black trim to complement the "Audrey Hepburn-inspired, polka dot chiffon scarf," according to Wallaroo's website.
3. If all else fails, find (or create) shade.
Whether it's from an umbrella, a tent or just from staying indoors, shade is your friend during the summer.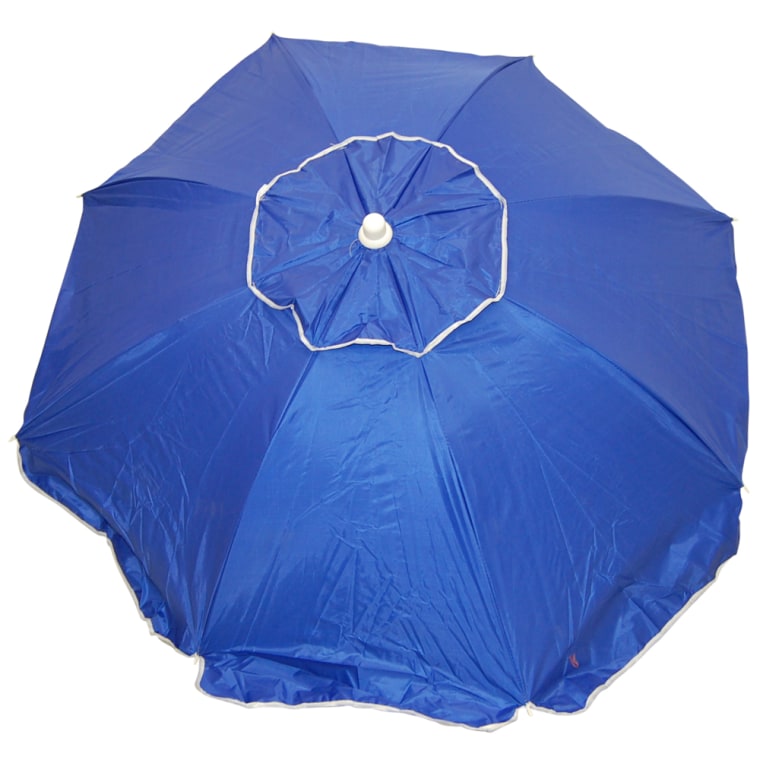 Oxford Vented Beach Umbrella, beachstore.com, $24
Copa's Oxford Vented Beach Umbrella, which received the seal of recommendation, is a great option since the canopy provides UPF 50+ protection.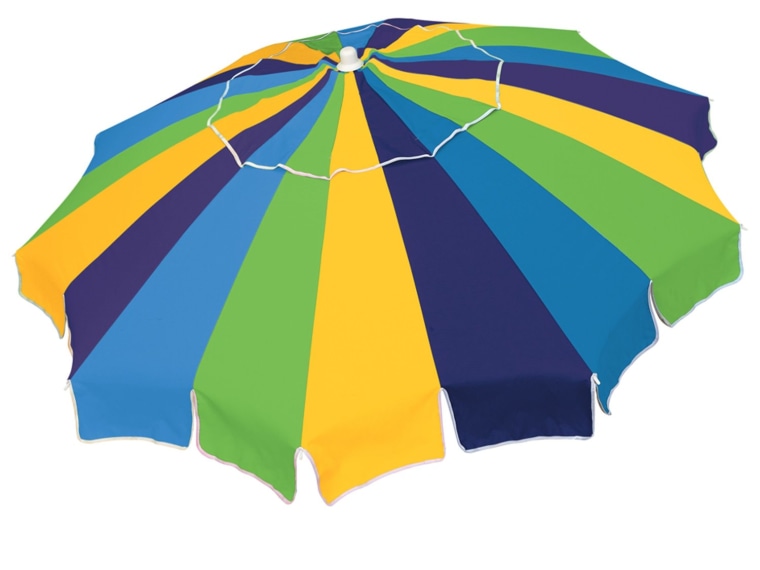 Ultimate Sun Umbrella, amazon.com, $60.84
Rio Brands, also recommended by the foundation, has an adorable option called the Ultimate Sun Umbrella. The bright colors just feel like summer!
For more approved products, visit skincancer.org.