Our editors independently selected these items because we think you will enjoy them and might like them at these prices. If you purchase something through our links, we may earn a commission. Pricing and availability are accurate as of publish time. Learn more about Shop TODAY.
From automated wardrobes and virtual styling to customizable beauty products, there are plenty of new retail technologies to help us save time and money in the new year. TODAY Style Squad member Bobbie Thomas is here to highlight the latest and greatest advancements where fashion and beauty meet technology.
Virtual selfies and styling advice
Amazon's Echo Look got a lot of buzz when it was first announced. Even now, it's only available for purchase by invitation. But we have a feeling that this tool, which takes selfies of different outfits to provides feedback and styling tips — all using Alexa's learning technology — will soon be a closet staple for tech-savvy fashionistas. Our favorite feature of the Echo Look is the "Style Check," which is like having an opinionated friend with you all the time to say if those jeans are indeed too tight or no longer in style.
Simply submit two photos of yourself wearing different outfits, and in about a minute, the Echo Look will get back to you (and provide insights) with its preference based on fit, color, styling and current trends. The advice may be a bit spotty, but you can also enter your own opinion on which outfit looks better so the tech can start learning your personal taste.
Plus, the camera takes great pictures, blurring the background to really highlight your look. And like all Alexa products, the Echo Look can tell you the weather to help figure out the most practical option for the day.
Echo Look, $200, Amazon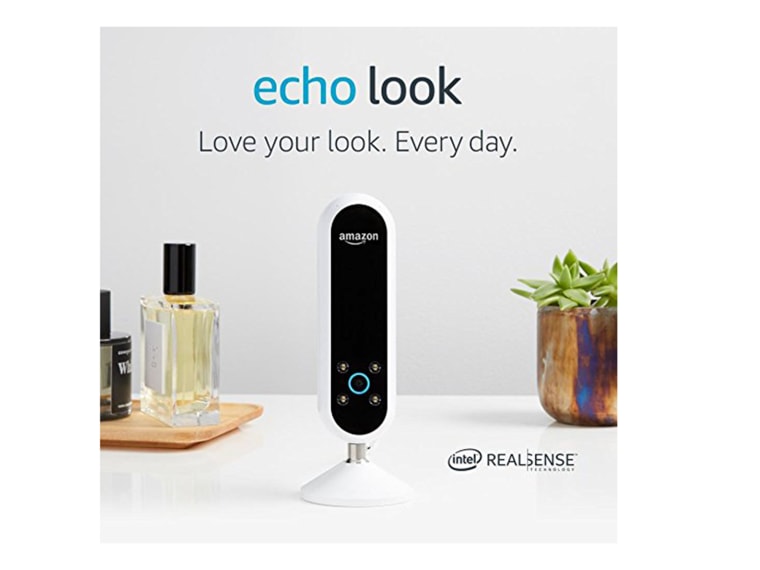 The wardrobe of the future: Automated and styled
Finery — a free new app and website — helps you get the most out of the clothes you already own and love. No shopping required! How does it work? Well, within minutes of signing up (using the email you shop with) Finery finds and uploads all of your purchases into an online closet where you can virtually plan looks and pack for trips. Their technology can even find things you've purchased nearly 15 years ago! You'll start wearing items you forgot you even own. It really is like shopping from your own wardrobe.
The company was founded by former journalist Whitney Casey and her famous gal pal, actress and model Brooklyn Decker. While researching wardrobe solutions, the two discovered that on average, women will spend two years of their lives deciding what to wear and eight years of their lives shopping. That's 10 years total on their wardrobes! But what's even more alarming? A millennial woman will spend more on her closet than she will on her education, making the closet the second most valuable asset she owns. That's quite an investment!
That's why our favorite feature is Finery's sale-and-return notifications. You can save an item from any website to a wishlist and Finery will notify you when it goes on sale. And because 40 percent of online clothing purchases are often returned, Finery even reminds you of upcoming return deadlines after you've bought, so you never end up keeping something iffy again. Sounds like the dream closet from "Clueless" just got an upgrade!
Customized fit
Celebrity brands like Fenty and Kylie Cosmetics are getting a lot of attention for their wide ranges of foundation shades (both have between 20 and 30 shades!). Now, a new collaboration between BareMinerals and MATCHCo — called Made-2-Fit — is taking the perfect foundation hunt to the next level. Using a free app on your phone, Made-2-Fit takes scans of your face (not photos!) to create a custom blend of Fresh Face Liquid Foundation that will be delivered to your door in a few days.
Custom foundation isn't new (brands like MAC have been doing it at their beauty counters for years), but the technology behind this collaboration is something we haven't seen before. It takes the human guess work out of the equation. The results? A more exact foundation match that you can update and adjust for different seasons.
Made 2 Fit Foundation, $49, BareMinerals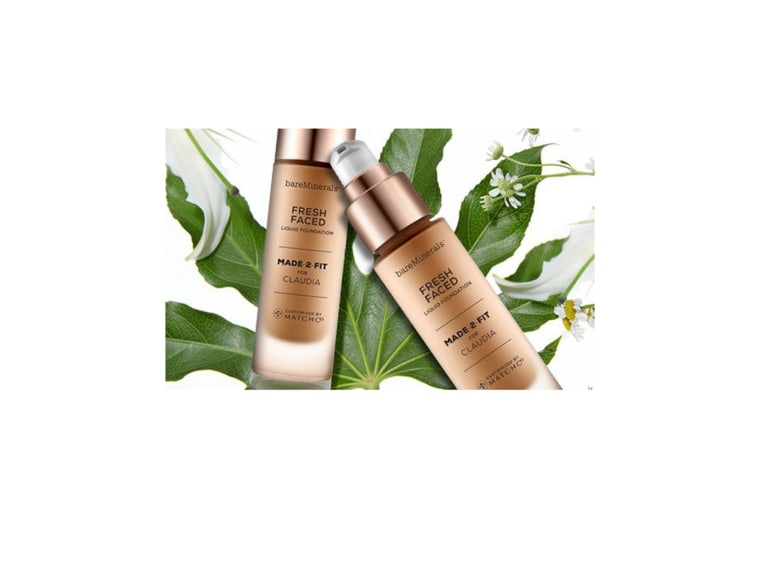 "Magic" Mirrors
More and more brick-and-mortar stores are working with augmented and virtual reality technology. These virtual fitting mirrors will show how clothes and makeup look on you without you the hassle of the dressing room. A few select stores — including Ralph Lauren, Neiman Marcus, Uniqlo, Reformation and Rebecca Minkoff — have tech-fueled mirrors that allow shoppers to do everything from making a 360-degree video of themselves twirling around in a dress, to viewing themselves in the dress in different colors.
Or they can alert a sales associate to bring in a different size item to the dressing room. Naturally, these "magic" mirrors are being put to use by beauty brands as well. MAC is just one of the latest brands to roll out makeup mirrors in stores, with more sure to follow.
The future is indeed now!
TODAY Style Squad member and author of "The Power of Style," Bobbie Thomas shares the buzz about beauty, fashion and more on TODAY and at Bobbie.com. Follow her on Twitter, Facebook and Instagram.