Sarah Mallouk Crain wouldn't dream of getting married without incorporating puppies into her wedding somehow. After all, they're part of her everyday life.
But even she didn't imagine they'd be the stars of the show.
"The idea came about once we got litter of boxer-coonhound puppies," Crain, who sits on the board of directors for nonporfit rescue organization Pitties Love Peace, told TODAY. "With dogs in general, I mean, we had them on our wedding invitations and on our cake topper, but suddenly I realized we could hold these rescue pups in our arms, too."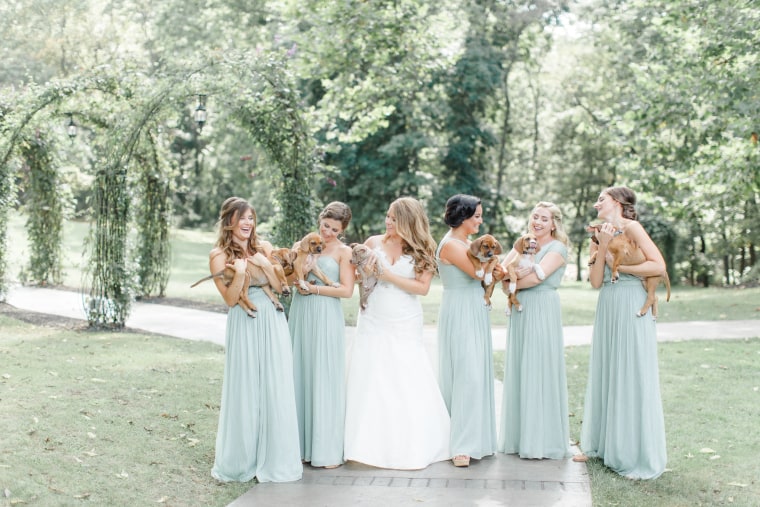 That's precisely what she did at her wedding earlier this month. Crain asked her bridesmaids to forego bouquets in favor of the rescue pups. Each bridesmaid held a boxer-coonhound puppy (5 total!) and the bride held a nine-week-old pit bull puppy named Biggie Smalls.
Crain's husband got in on the fun, too.
"I mean, we're just dog people!" Crain laughed — the couple has three dogs of their own and often foster animals as well. "Everyone knows us as the dog couple. He's a computer programmer, so I guess I'm the real crazy dog person, but he is totally on board."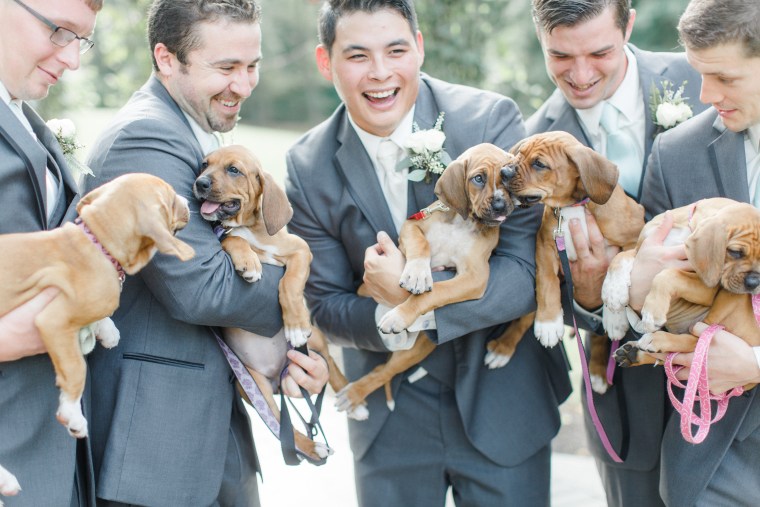 "Totally on board" describes the reactions of the entire bridal party, too. "I was like, 'Is it okay if you guys hold puppies for some of our photos?' And everyone was like, 'Um, of course!'"
"We're in a small town in Pennsylvania, so we do our very best to promote the dogs any way we can," Crain said, speaking to her now-viral wedding photos. "Just getting our organization's name on so many different news sources has made the adoption applications pour in. It's so great."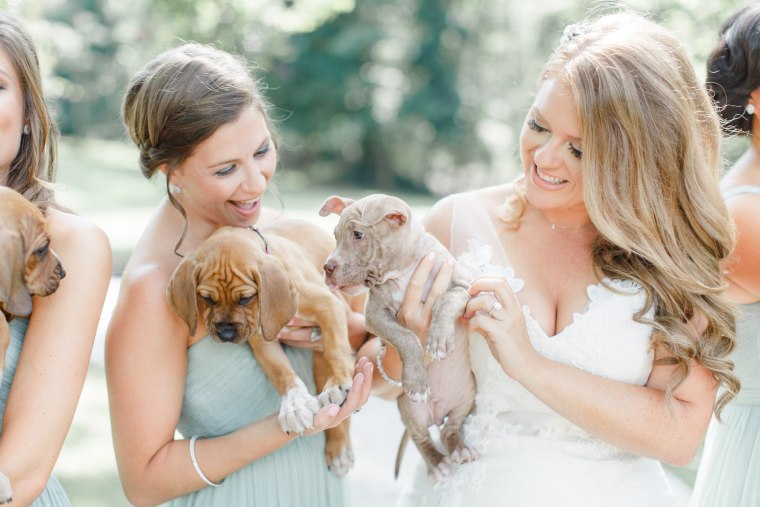 RELATED: Forget giant cakes and massive bouquets, the new wedding trend is miniature
Even more rewarding is the fact that many of the adoption applications aren't for the dogs featured in the wedding.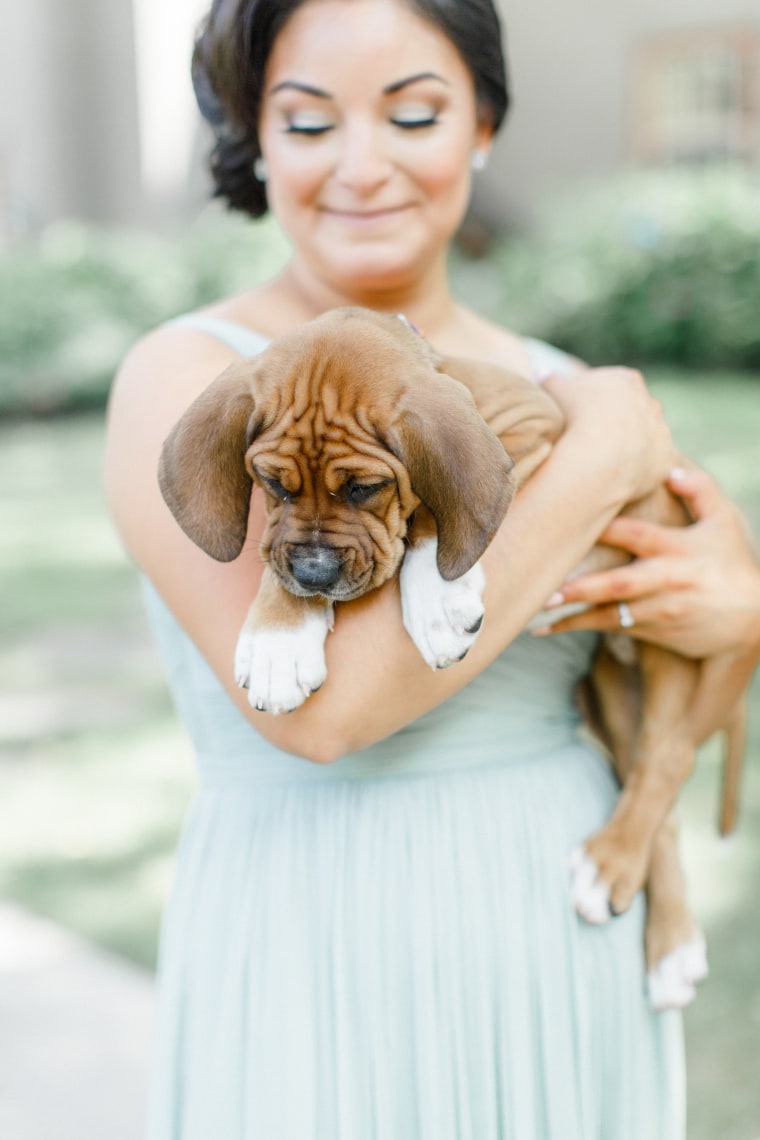 "People are actually going to our website and seeing what other dogs we have, including adult dogs," she said. "That's even more exposure than we could have ever wished for."