Even if you aren't Megan Markle, 2017 was still a memorable year, so why not look your best while celebrating the end of one year and the start of the next?
While there are plenty of options for parties or dancing until midnight, we also picked out some pieces that can make New Year's Eve an excuse for a date night or simply a girls' night in. After all, you're never too old to have a ball-dropping slumber party. Just upgrade the footie pajamas and friendship necklaces to something more fashion forward. Happy shopping and here's to an even happier New Year!
Dress to impress
Fitted Velvet Dress, $15, H&M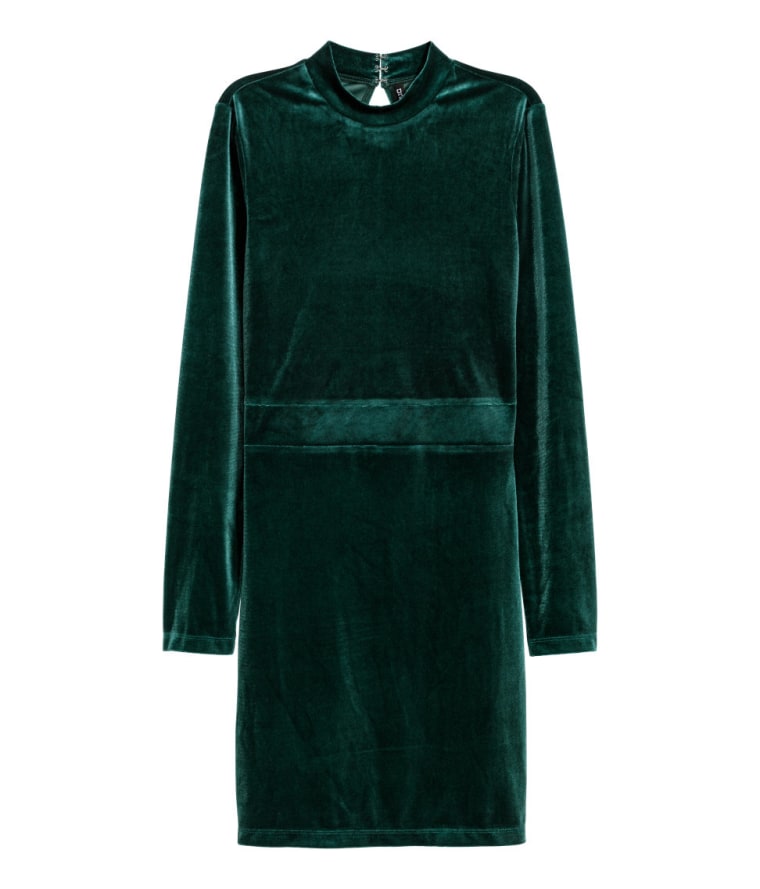 No, that's not a typo. This stunning emerald dress costs less than a New Year's Eve dinner. It's stretchy (read: forgiving) and machine-washable – so that champagne stain is an easy fix.
Anni Coco Women's Classy Audrey Hepburn 1950s Vintage Rockabilly Swing Dress, $11-$29, Amazon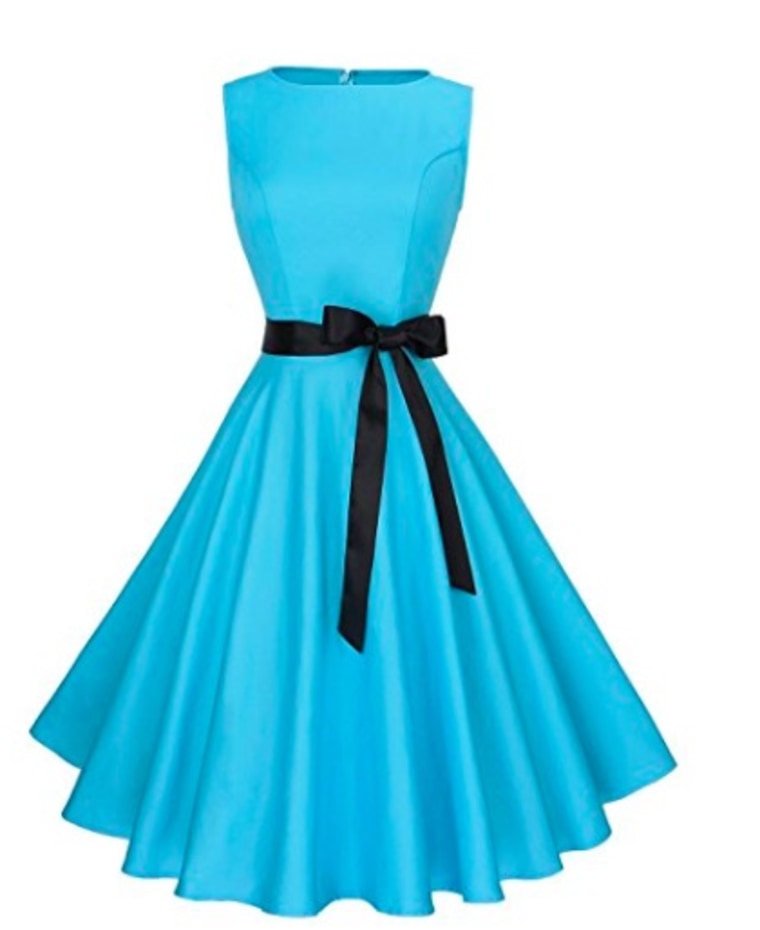 By the numbers, this dress is an all-around win. It has nearly 4,000 reviews on Amazon, comes in 23 different colors and prints and could very well cost less than your Uber ride to the party. Its full circle swing skirt will be the talk of the dance floor.
PAIGE Carlyn Wrap Blouse, $60, Nordstrom Rack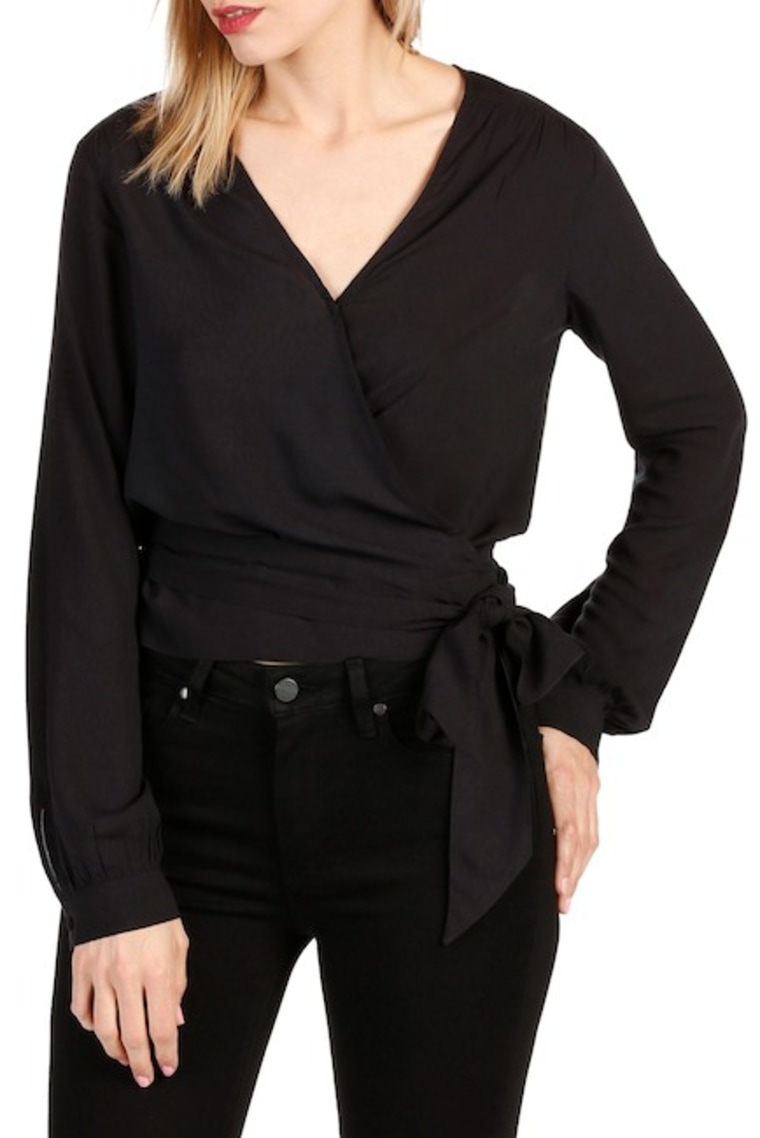 In classic black, this piece can almost be considered a closet staple. But, with its unique cut, it reminds us more of DVF than GAP.
Sutton Studio 100% Cashmere Square Sequin Cardigan, $77, Amazon
It's party in the front, business in the back with this stylish sweater featuring the perfect amount of sequins. Don't be surprised if your friends and family find an excuse to touch it. It's 100 percent cashmere.
Tony Faux Leather Leggings, $78, Yummie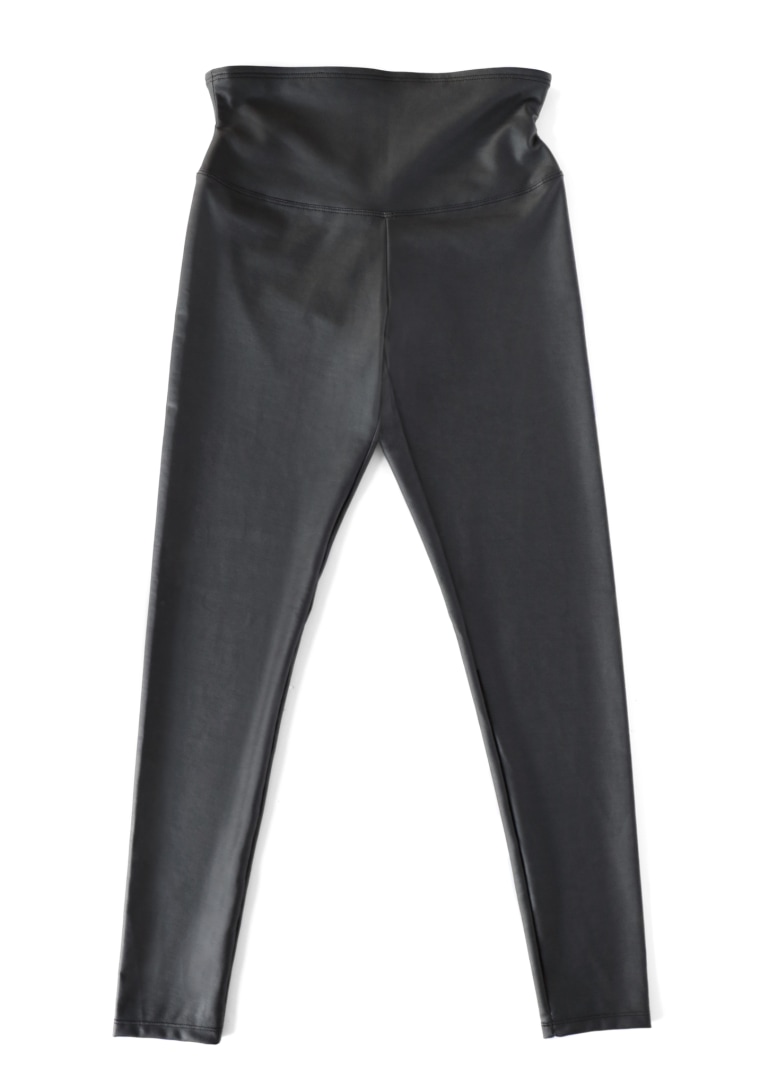 You have your leggings you wear to run errands, and then you have these leggings you wear to the hottest New Year's Eve party in town. They're faux leather and about as flattering as skin-tight pants can get. (Yummie claims that its leggings slim down tummies.)
Ooh La La Sequin Pant, $74-$79, Amazon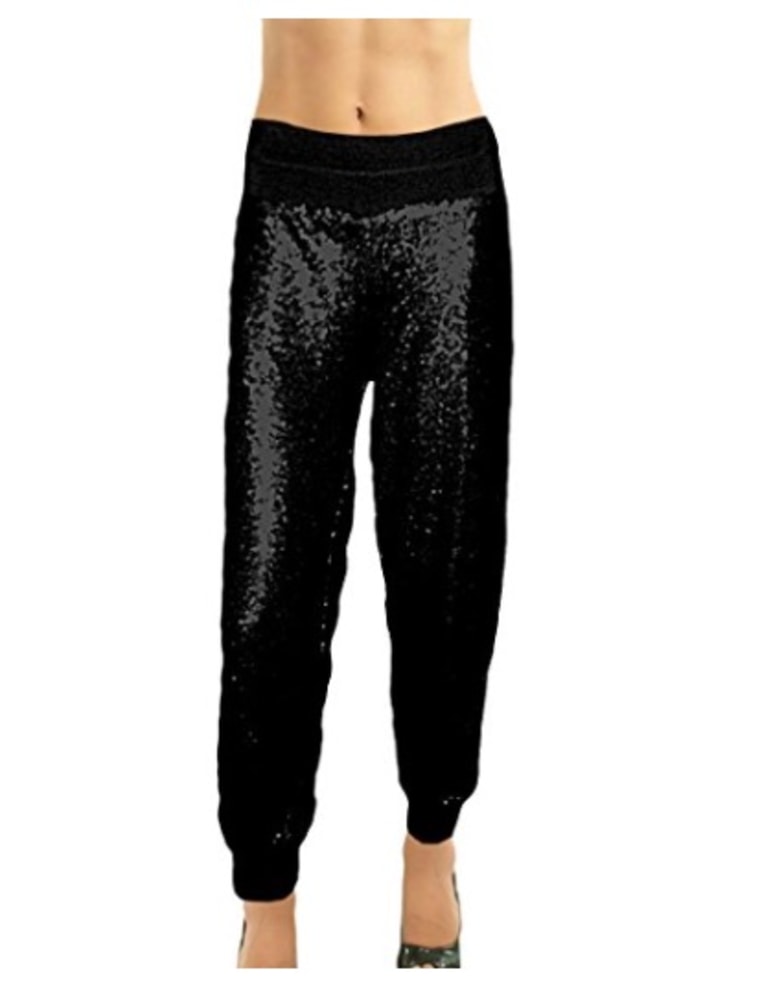 We love that that these pants are made in the U.S., have a comfy stretch velvet waistband and are machine-washable.
Joeoy Elastic Waist Ballet Layered Princess Mesh Tulle Midi Skirt, $17, Amazon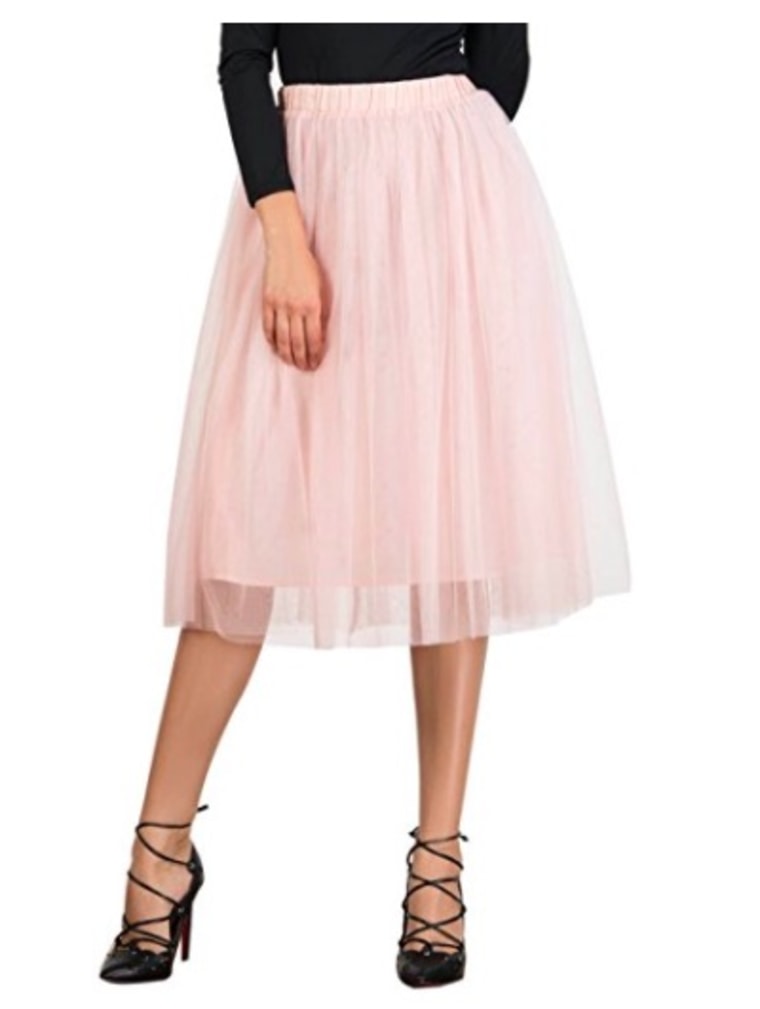 Ring in the new year looking like you spent 2017 owning the stage. We love how this elegant this ballet-inspired piece has a practical elastic waist band.
Top Shop Snap Midi Skirt, $60, Nordstrom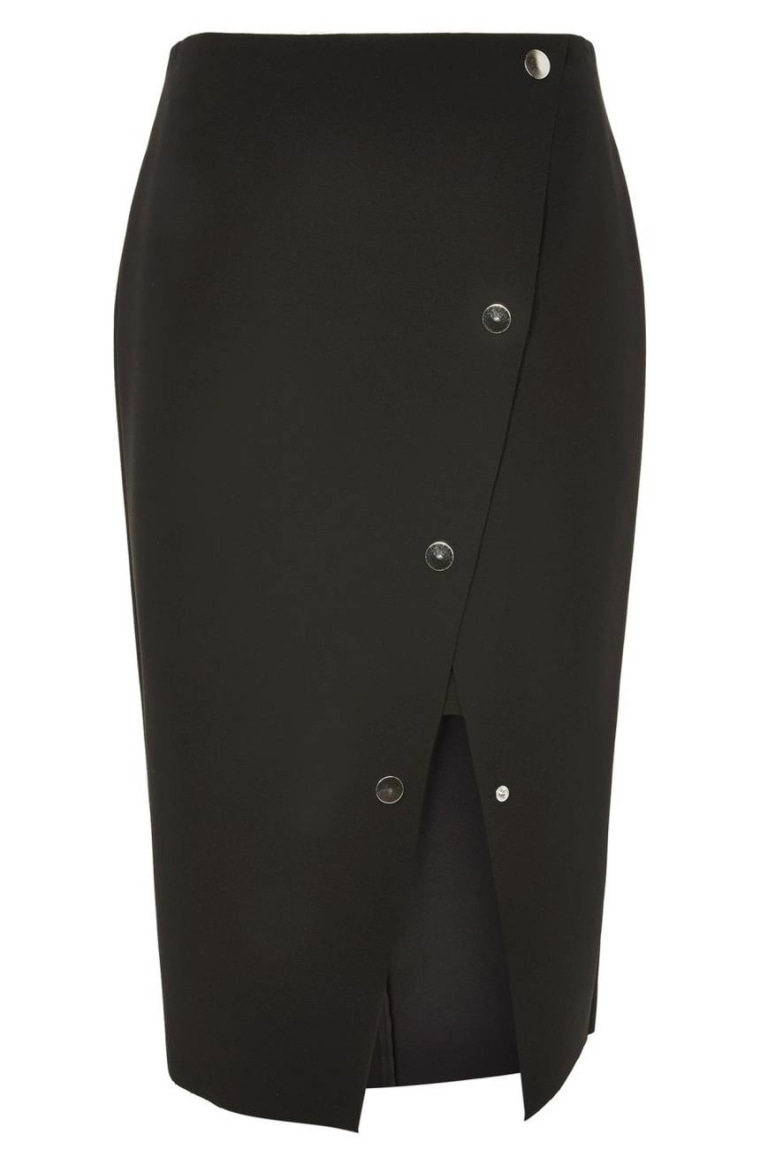 Show just the right amount of leg (for January) in this flattering midi skirt currently on sale at Nordstrom. It may not be the best dancing skirt, but it's perfect for a romantic dinner. We love the playful snap details, and since it's black, you'll be able to pair it with practically any top.
Accessorize like it's 2017
Rebecca Minkoff Leo Clutch, $95, Amazon
This sleek clutch with a 4.9-star rating on Amazon comes in fun colors like Glitter, Black Star and Hologram. Or, opt for classic black if your statement piece is your dress. The magnetic closure keeps your valuables and lipstick safe.
Kiss Clutch, $116, Revolve
Even if you don't know yet who you're going to kiss at midnight, you can let it be known you don't plan on broadcasting it to the world. This sequined bag from the Australian brand St Xavier has a detachable chain strap so you can wear it over your shoulder as a crossbody bag or keep it in your hand as a clutch.
Berricle Ball Charm Choker, $17, Amazon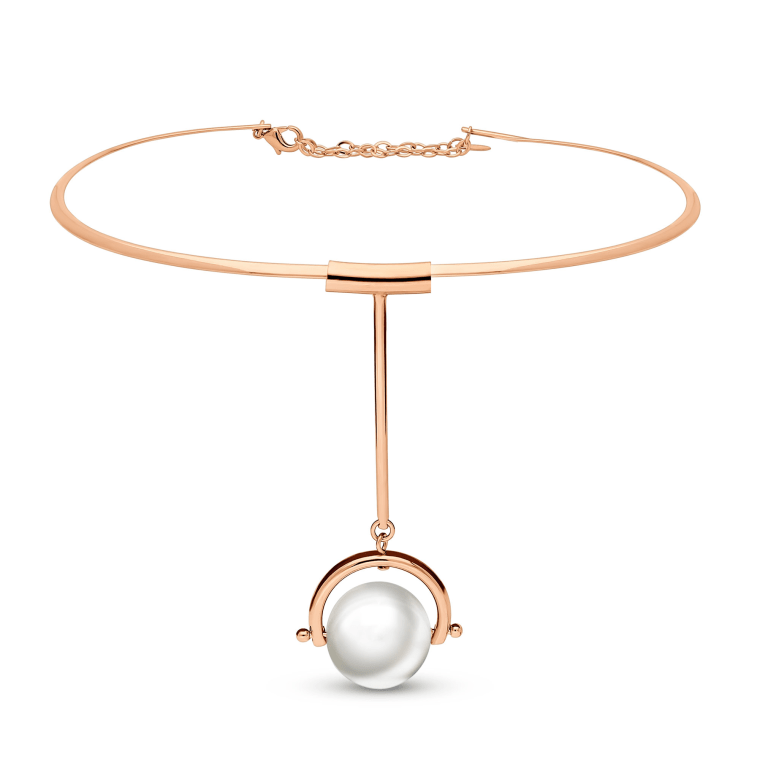 If there's one piece of jewelry that fully embodies the anticipation associated with New Year's Eve, it's this choker from Berricle. Millions of people probably won't be staring at your neck the way they do the New Year's Eve Ball in Times Square, but we think you'll still get plenty of compliments.
Kenneth Jay Lane Imitation-Pearl Embellished Drop Earrings, $49, Barney's Warehouse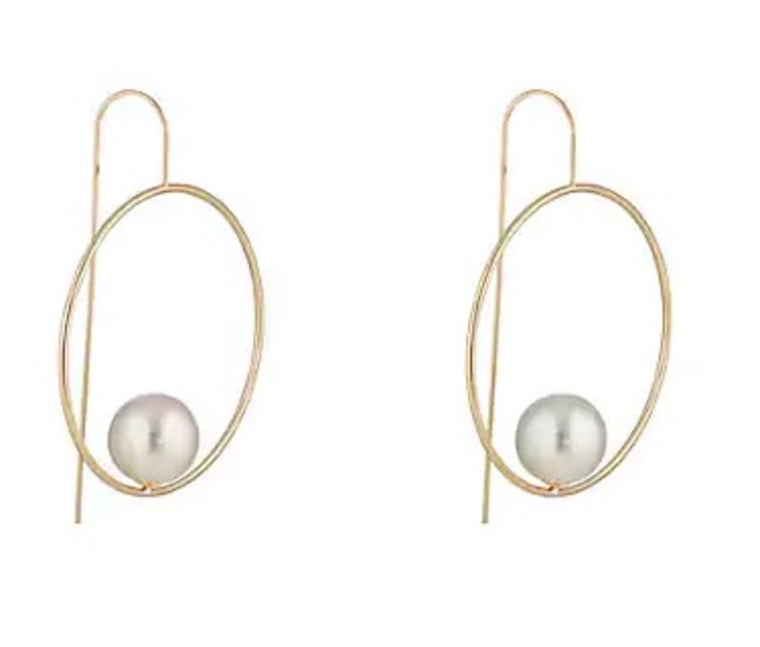 It's as if Kenneth Jay Lane designed these earrings with the famous ball drop in mind. But instead of featuring hundreds of crystals, it's one elegant (imitation) pearl framed in polished (imitation) gold. Hurry though, these earrings are originally $80 so get them at 39 percent off while they last!
Put your best foot forward
Dyables Anya Heel, $63, Shoes.com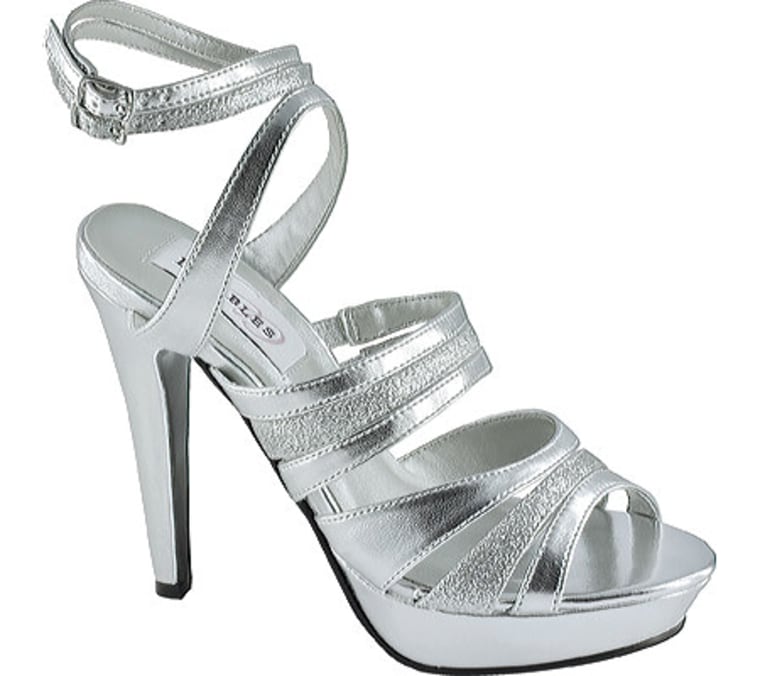 Strappy shoes make us nostalgic for summer. But in gold and silver metallic colors, these heels are ideal for January's hottest party. Note: They do have a 4-inch heel. However, that didn't stop one reviewer (the shoe only has 5-star reviews) from wearing and dancing in them for five hours straight.
Slim Velvet Havaianas, $32, Havaianas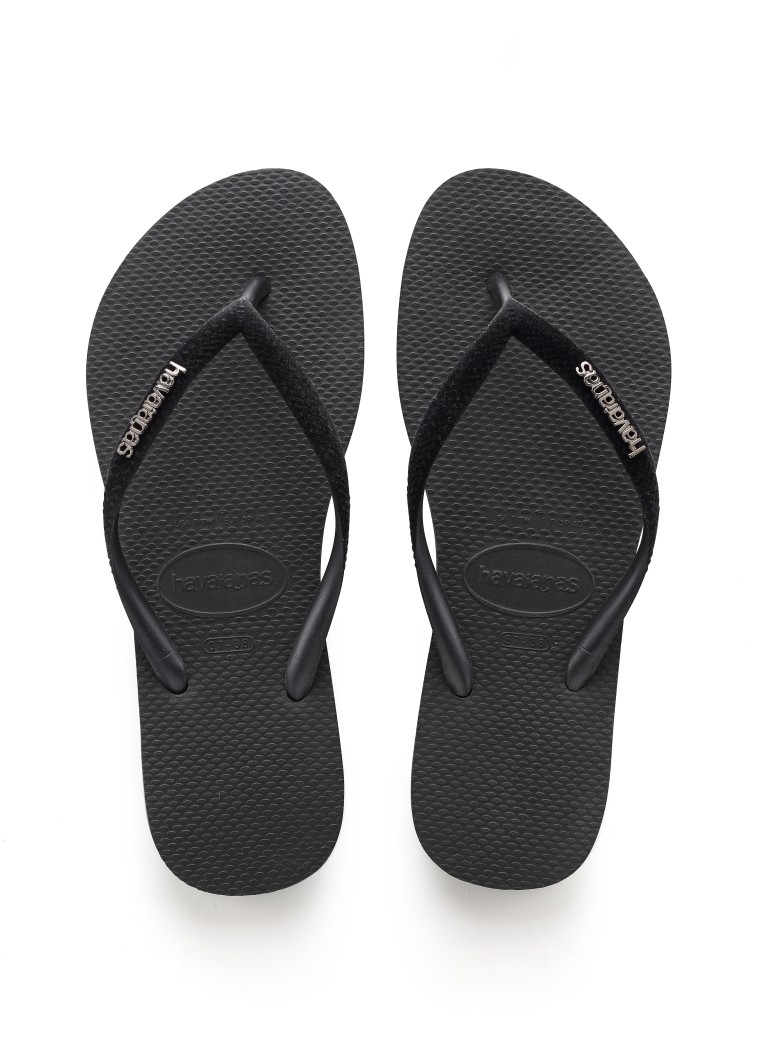 Slip these new Havaianas (released in November) into your bag if you plan on dancing the night away. Or don't even bother with heels to begin with. Featuring velvet straps, these are like the Rolls-Royce of flip flops.
Conquest Wedge Holiday Boot, $295, Sorel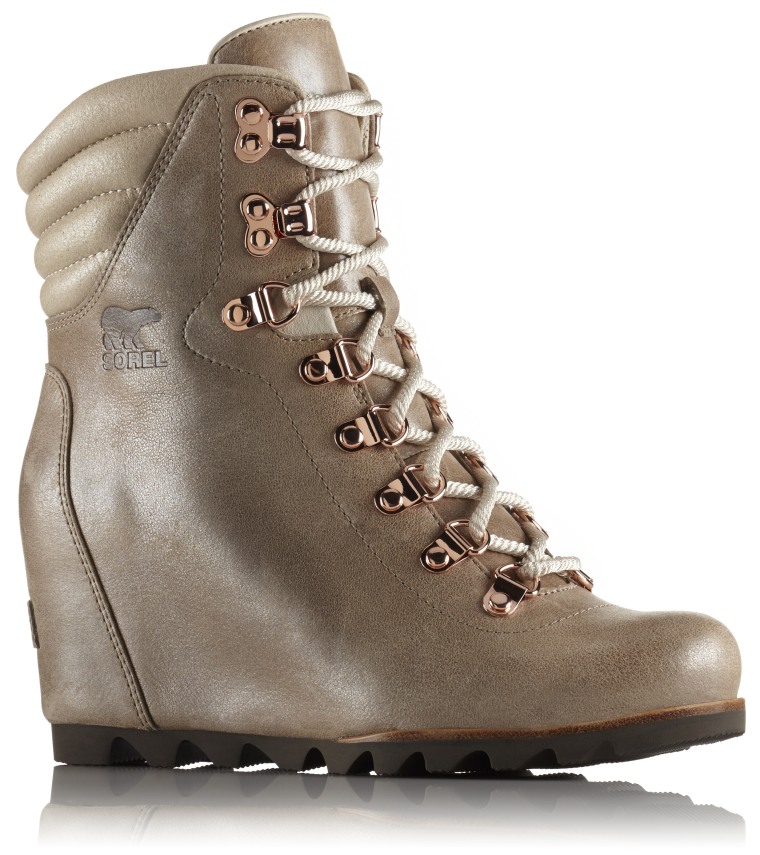 This might just be the most practical wedge we've ever seen. Yes, it has a high price tag. But if you hate having wet feet, the waterproof factor will be well worth it. We also appreciate the lavish extras like rose-gold hardware and a warm microfleece lining.
Tucker Slip-On Sneakers, $65, Lord & Taylor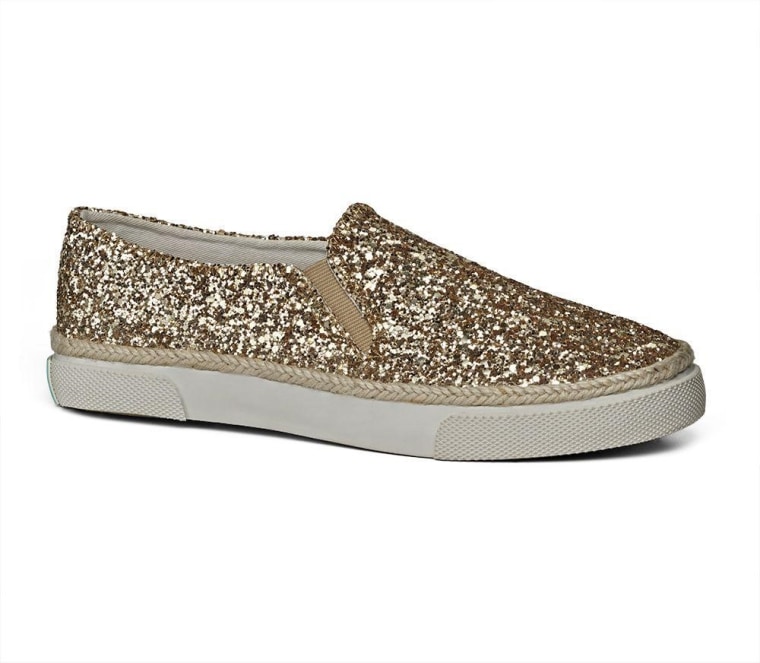 All that glitters is not gold, but these shoes will definitely enrich your shoe collection. They're at the crossroads of edgy and comfortable so you can slip them on at the last minute and know you can score some compliments without worrying about your feet hurting.
Don't forget about him
Weekender Sweats Kit, $150, Outdoor Voices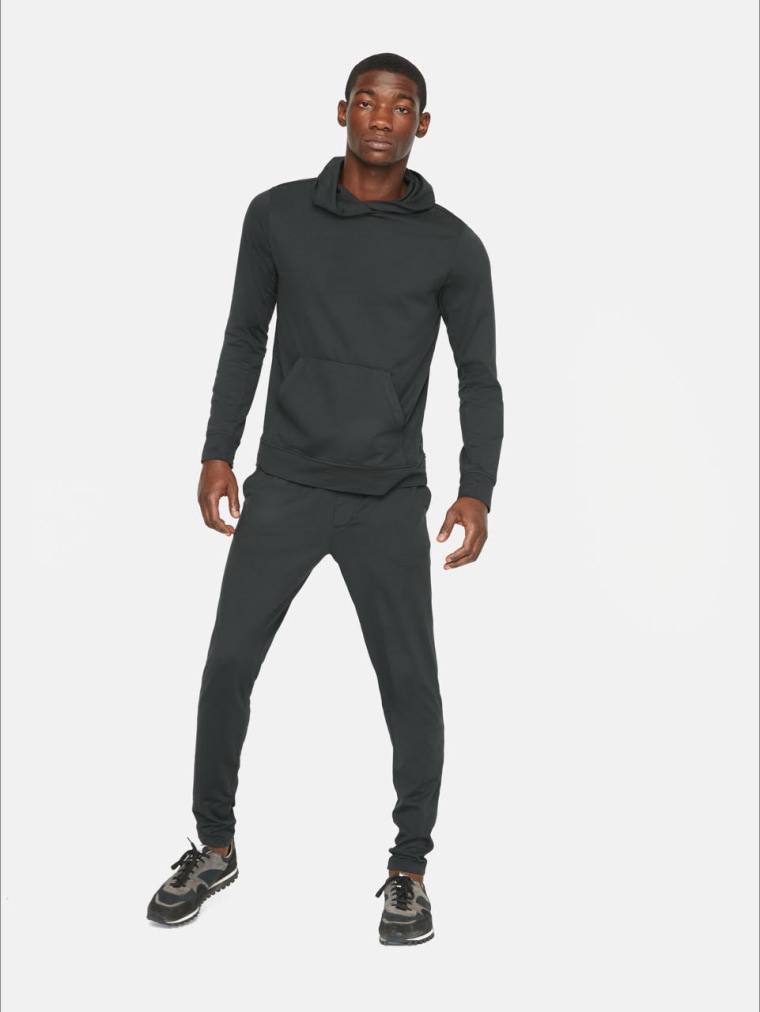 Sometimes the best New Year's Eve nights involve simply kicking back on the couch and watching the ball drop on TV. If that's your plan, imagine your man sporting this new luxurious loungewear instead of his frumpy college sweats. (Don't worry, Outdoor Voices has loungewear for women too.)
Taylor Stitch Telegraph Jacket, $278, Huckberry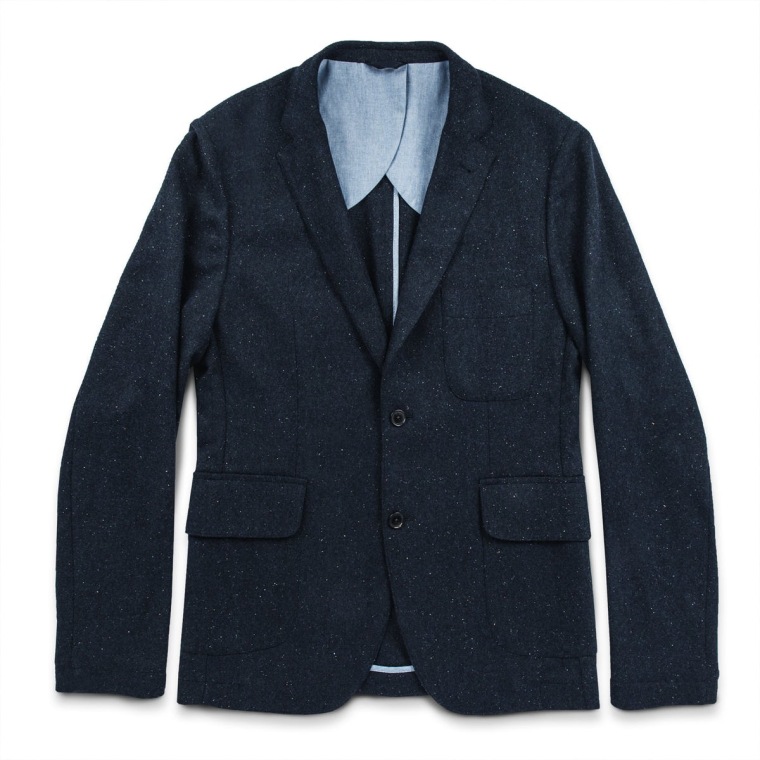 Yes, there are more affordable dress jackets out there. But will they give his friends coat envy like this hand-tailored, wool piece that is as warm and comfortable as it is classic and handsome?