Beauty may be in the eye of the beholder, but one plastic surgeon says he knows better.
Julian De Silva, a facial cosmetic surgeon from London's Centre for Advanced Facial Cosmetic and Plastic Surgery, has created the "perfect face" by assembling requests from 1,000 of his female patients from the past ten years, and says he thinks he knows which celebrity features make up all the important parts.
The result looks something like this, which mixes Jennifer Lopez's eyebrows with Keira Knightley's eyes, Miley Cyrus' forehead and Angelina Jolie's cheeks (among others):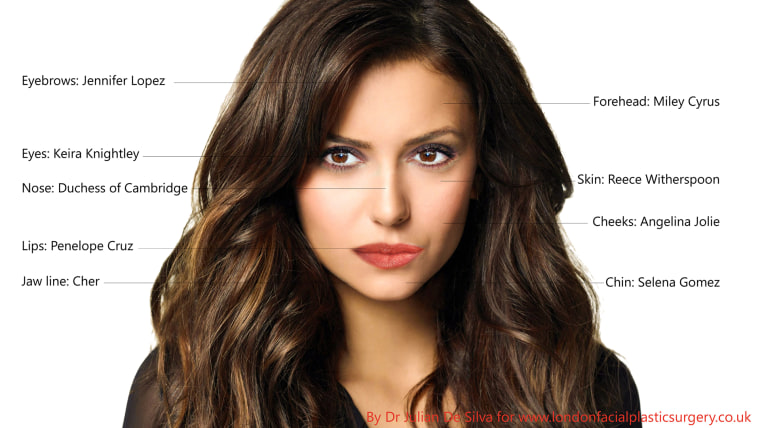 "The face says a lot about our perception of beauty and reveals the celebrities the public most like to replicate," he wrote on an Instagram post that outlined the individual areas.
As he told Express UK, "You will often have a consultation with a patient who will present you with a picture of a well-known person and will say: 'I want to look like that' ... Obviously the challenge for me is to look at their facial proportions and advise whether this will be a good look for them after surgery."
RELATED: The perfect skin diet: 10 foods for your face
We have to admit, the composite woman is very attractive. But now how about showing us the "perfect face" ... on a man?
Follow Randee Dawn on Twitter.