Jennifer Lopez wasn't the first one to wear Versace's tropical-print green dress. But she is the one who made it iconic.
In 2000, she wore the flowing, plunging print dress to the Grammys and was an immediate standout. Now, that wasn't the dress's inaugural outing; prior to Lopez both Donatella Versace and former Spice Girl Geri Halliwell had worn it in public, according to People editor Jess Cagle, who writes about the dress in the magazine's new "The 100 Best Celebrity Photos" book.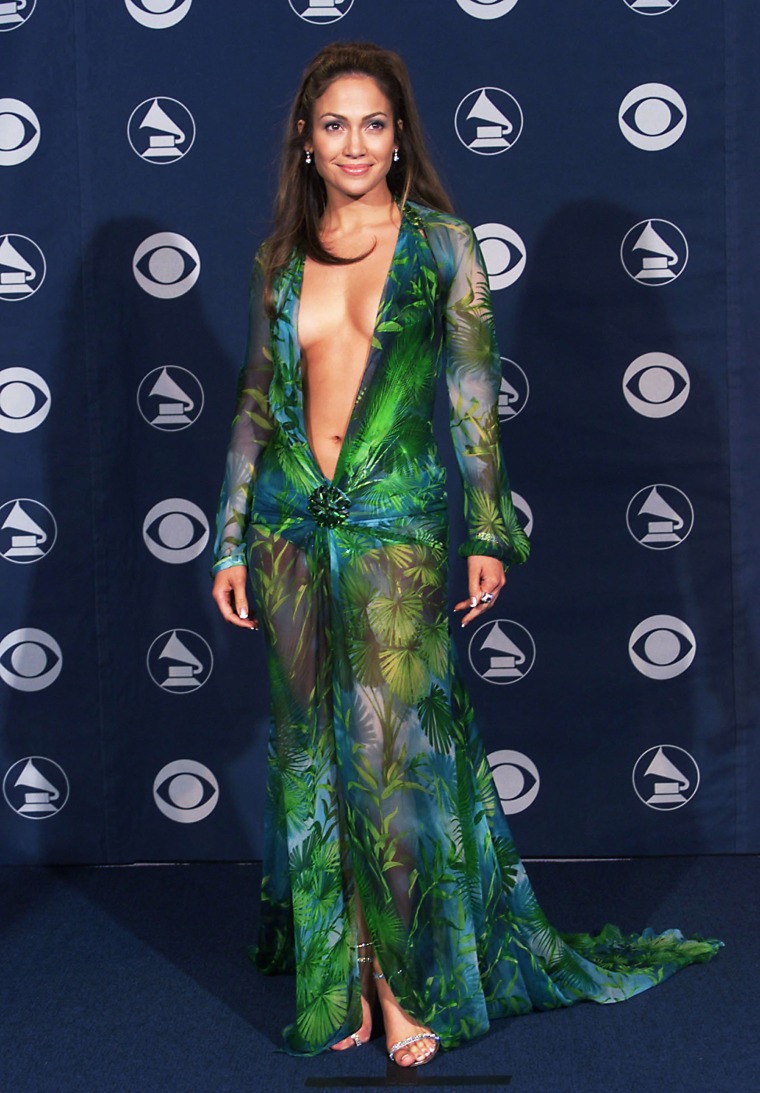 But J.Lo worked that dress better than anyone else before her, and it's thanks to her sense of style and presence that we remember it today.
Of course, after she wore it, so did many others, including Ellen DeGeneres (when the singer/actress visited DeGeneres' talk show).
But the dress wasn't done changing people's lives. According to Cagle, so many people went on Google to search for the dress after the Grammys that Google created and launched Google Images.
"At the time, it was the most popular search query we had ever seen," Google executive founder Eric Schmidt told Vogue in 2015. "But we had no surefire way of getting users exactly what they wanted: JLo wearing that dress. Google Image Search was born."
So where is the dress today? Well, back in 2012 it was hanging at the Grammy Museum in Los Angeles. But apparently its owner has reclaimed it since, and it's now hanging in her closet.
Which is still a better place for such an iconic look than under the bed, Julia Roberts!
And that is your fashion history lesson for today.
Follow Randee Dawn on Twitter.