Trying to remove a ring that just won't budge has to be the most helpless feeling of all. It's incredibly frustrating to say the least, but now there's no need to let a swollen finger get you down!
Simply try this easy trick. All you have to do is grab a roll of dental floss and follow the steps below to give the ring enough wiggle room to slide right off its finger.
(And, by the way, it's also time to stop wrestling to clasp a bracelet or struggling to zip the back of your own dress.)
Step 1:
Cut a piece of dental floss about a foot long.
Step 2:
With your palm facing up, thread one end of floss under the ring. There should be a small piece left sticking through.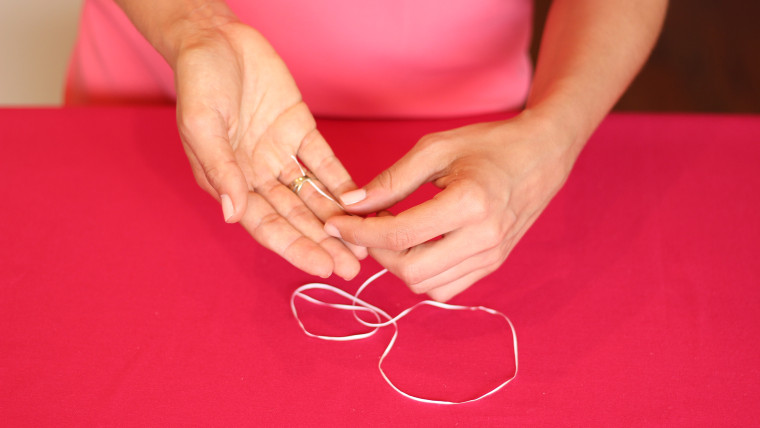 Step 3:
Going in a circular motion, wind the floss down the length of your finger. Especially concentrate on the area around around the knuckle, since that's where rings typically get stuck. (This step will compress the swollen tissue and give the ring enough room to move.)
Step 4:
Secure the end of the dental floss through the last loop.
Step 5:
Here comes the fun part! Go back to the piece of floss near you palm and begin to unwind. As you roll the floss back down your finger, the ring will move with it until you can slip it off easily.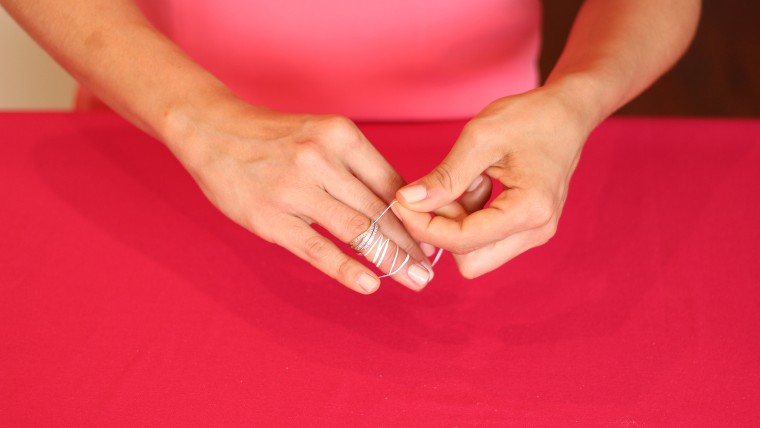 Loosened, but still stuck? Just repeat the same steps from wherever the ring is currently positioned!