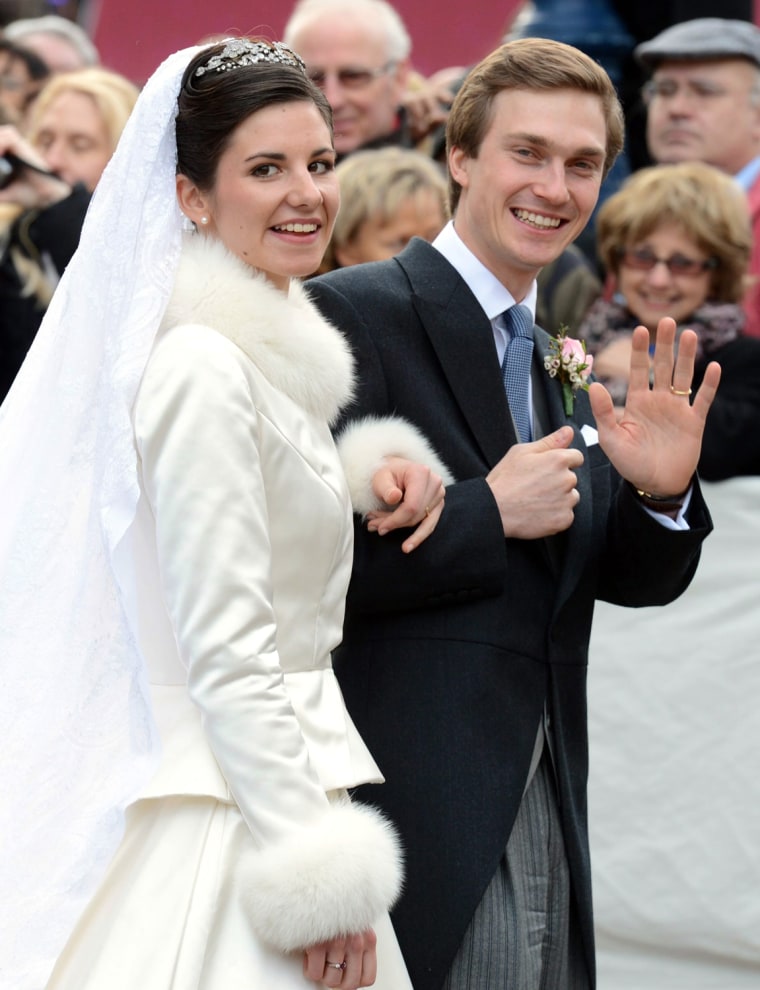 Adelaide Drape-Frisch, the newest Archduchess of Austria, looked a lot like a Russian bride from the pages of "Anna Karenina" when she wed Christoph of Hapsbourg-Lorraine, Archduke of Austria, on Dec. 29.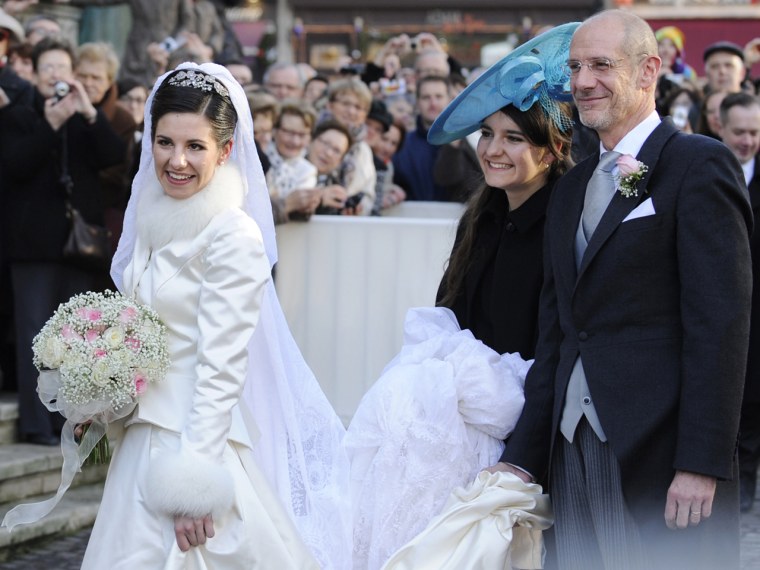 While 24-year-old Christoph has royal roots as the son of Archduke Karl Christian of Habsbourg-Lorraine and Princess Marie Astrid of Luxembourg, 22-year-old Adelaide is the daughter of French diplomat Philippe Drape-Frisch. 
But no one would've known she lacked a royal pedigree last Saturday, when she looked luminous in a wintry white gown with fur flourishes designed by French couturier Diane Lelys.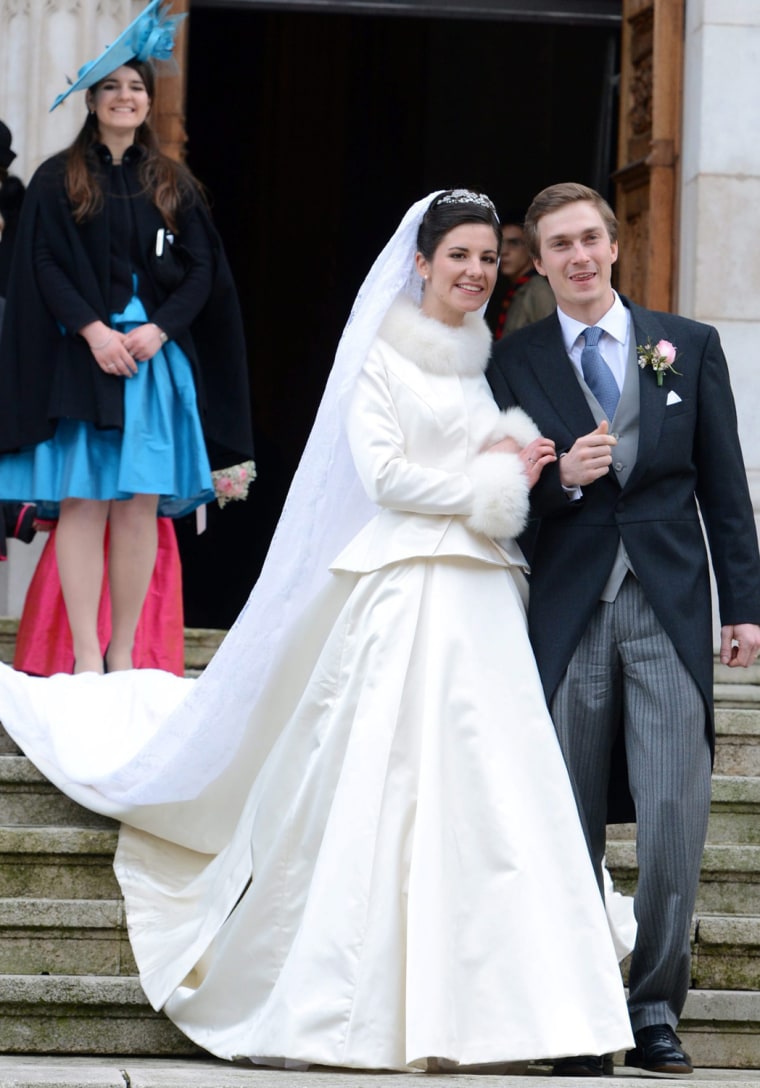 The young couple tied the knot in a civil ceremony at the Hôtel de Ville in Nancy, France, on Friday before walking down the aisle in a religious service at the Basilica of Saint-Epvre in Nancy with more than 1,000 guests in attendance. 
May 2013 bring many more royal weddings (and babies) our way!
More:
2013 predictions for Duchess Kate, Marissa Mayer and the rest of us
Duchess Kate's 10 best style moments of 2012
Slideshow: Fit for a queen: 60 years of style