When it comes to fashion ads, men and women aren't portrayed the same way — and even kids know that.
Madrid-based artist Yolanda Dominguez explores those stark differences in her video, "Kids vs. Fashion," in which children explain what they see in different advertising.
"Maybe she took some pills with drugs or something like that," one girl says of an image of a woman on the floor, bent in an awkward position.
"I would ask my mom how we could help her, so that she could be in a shelter for a while, and not out on the streets," one child says of another model, also sprawled on the floor in a high-end designer's ad.
RELATED: American Apparel releases pro-women ad to signal new direction
Dominguez told TODAY.com the video is "proof of the inequality with which the fashion industry represents men and women."
"Women are associated with concepts such as weakness, death or illness," she said. "And men with strength, leadership and power."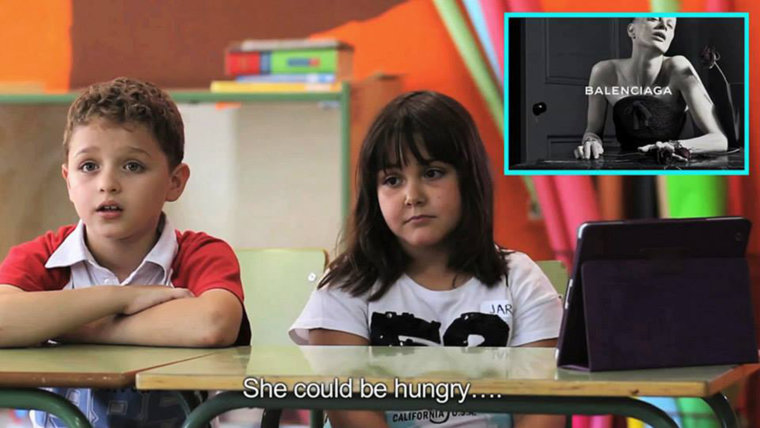 The boys and girls interviewed for the video are confused by the ubiquitous images of women curled on the floor, looking tired or drugged out, or even worse — laid flat on the street "because they have been run over by a van," one child muses.
RELATED: Swedish teen model rips fashion industry for labeling her 'too big'
The men's ads tell a different story: Models with sharp suits and gazes fixed directly on the camera remind the boys and girls of "superheroes" and "bosses." "They're studying to go to university," one boy guesses of a group of men in collared shirts and ties.
Dominguez worries that society has come to accept these ads as normal.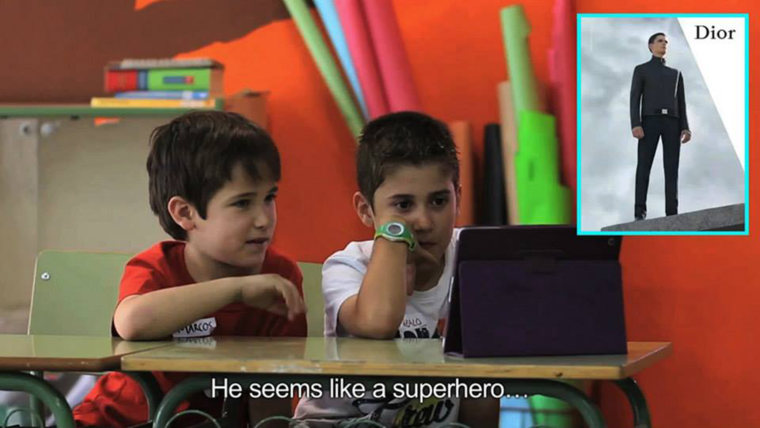 "It seems that in recent years fashion editorials have become increasingly violent and humiliating towards women," she said. "It is worrying that we are no longer aware of it and we support, by our decision of purchase, brands that despise women."
RELATED: J.C. Penney employee sent home for wearing shorts she bought — at J.C. Penney
As New York Fashion Week approaches, Dominguez hopes brands, as well as shoppers, recognize their "ethical responsibility" and their power to influence people, including children.
"Fashion today has a lot of influence in society," she said. "This can be used to build a better world or to benefit the few at the expense of the suffering of many others. We, as consumers, have the power to decide."