Amanda Seyfried is at it again... at least when it comes to changing up her look.
The 30-year-old stepped out in Los Angeles rocking a chic new hairdo.
Seyfried updated her modern lob (that's short for long bob) haircut with some face-framing bangs, channeling a bit of Farrah Fawcett's '70s shag.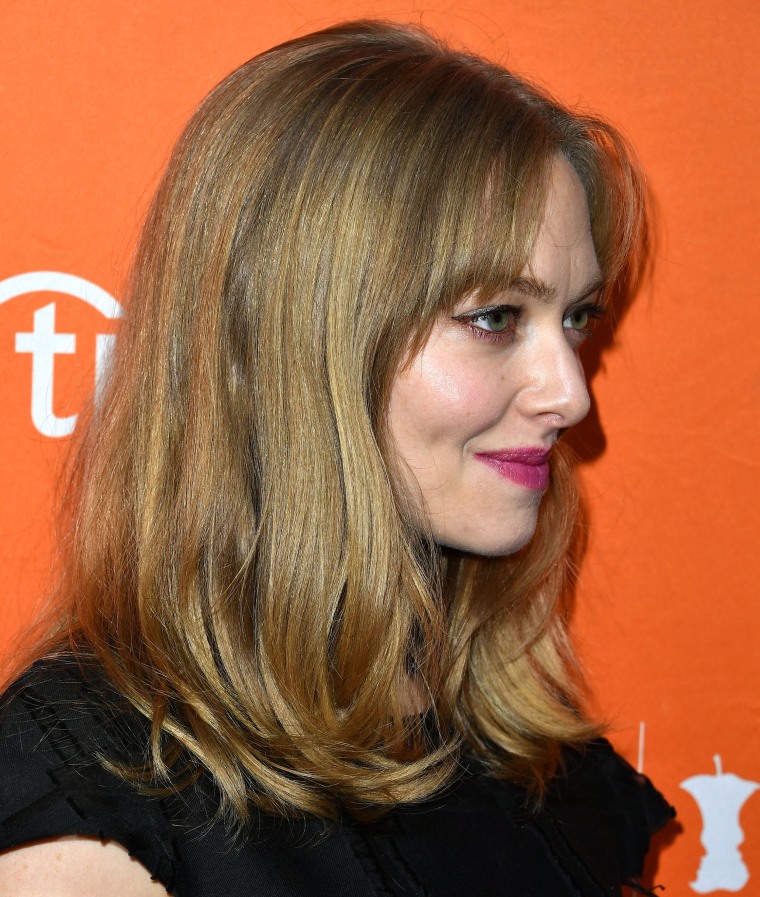 However, this isn't the first time Seyfried has dabbled in the world of fringe.
In August, the actress posted a selfie on Instagram alongside her dog, Finn, in which she sported a brunette bob with blunt bangs.
RELATED: Is Amanda Seyfried a brunette? See the star's hair transformation
While she confirmed the look was only wig, perhaps the experiment ultimately inspired her to make the chop.
But rather than going for straight bangs like she rocked with the wig, Seyfried's new fringe falls to the side of her natural part, making them easy to style and low maintenance. The bangs can simply grow out without that awkward in-between phase where they're constantly in your eyes.
RELATED: Would you dare cut your own hair? Pro tips for a perfect at-home trim
And Seyfried isn't the only star who's decided update her hairstyle with some fringe. From Chrissy Teigen to Jessica Biel to Taylor Swift, it seems celebrities can't get enough of bangs lately.
RELATED: Got bangs? Hate 'em already? Here's what to do according to style experts
Perhaps a call to our hairstylist is in order!