Helen Mirren and Jane Fonda just stole the show!
We weren't aware it was possible to love these two screen legends any more than we already do, but then we saw them dominate the runway at Paris Fashion Week.
Mirren and Fonda, who are both L'Oréal brand ambassadors, strutted their stuff at the L'Oréal Paris show on Oct. 1 against the backdrop of Paris' majestic Arc de Triomphe.
Fonda, 79, looked stunning in a slinky, tiger-printed Balmain dress, sparkling choker and black ankle boots.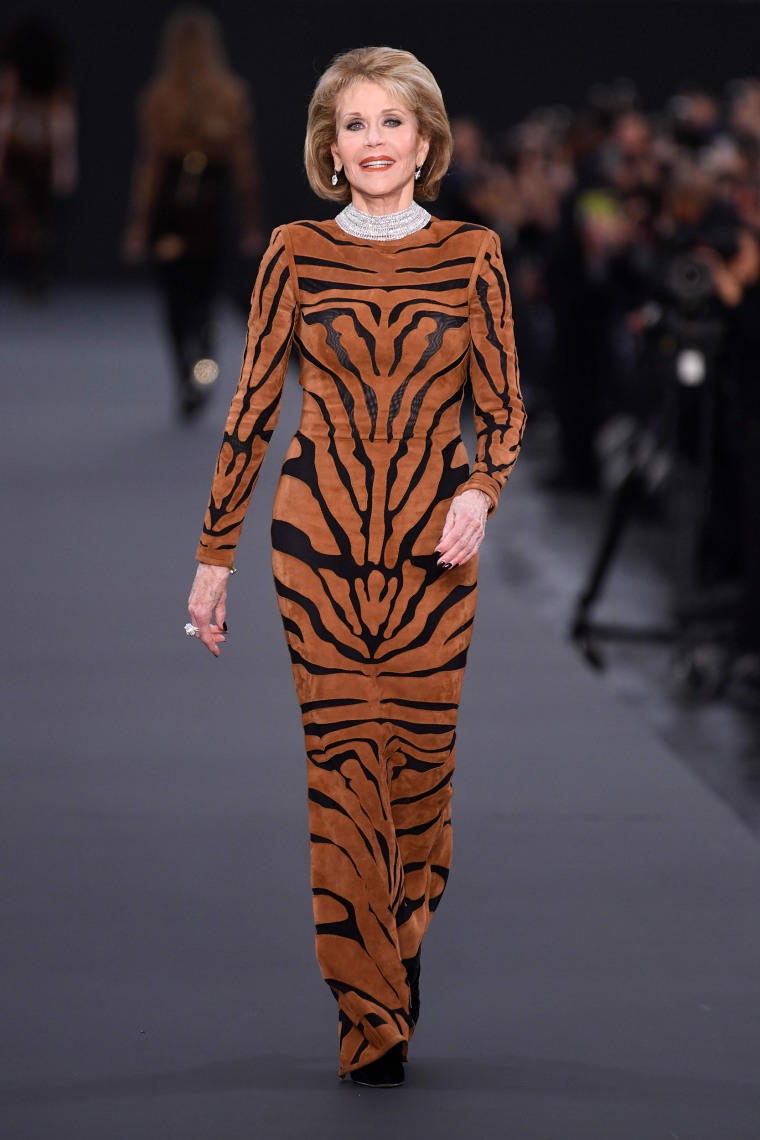 The "Grace and Frankie" actress flashed a peace sign as she moved down the runway.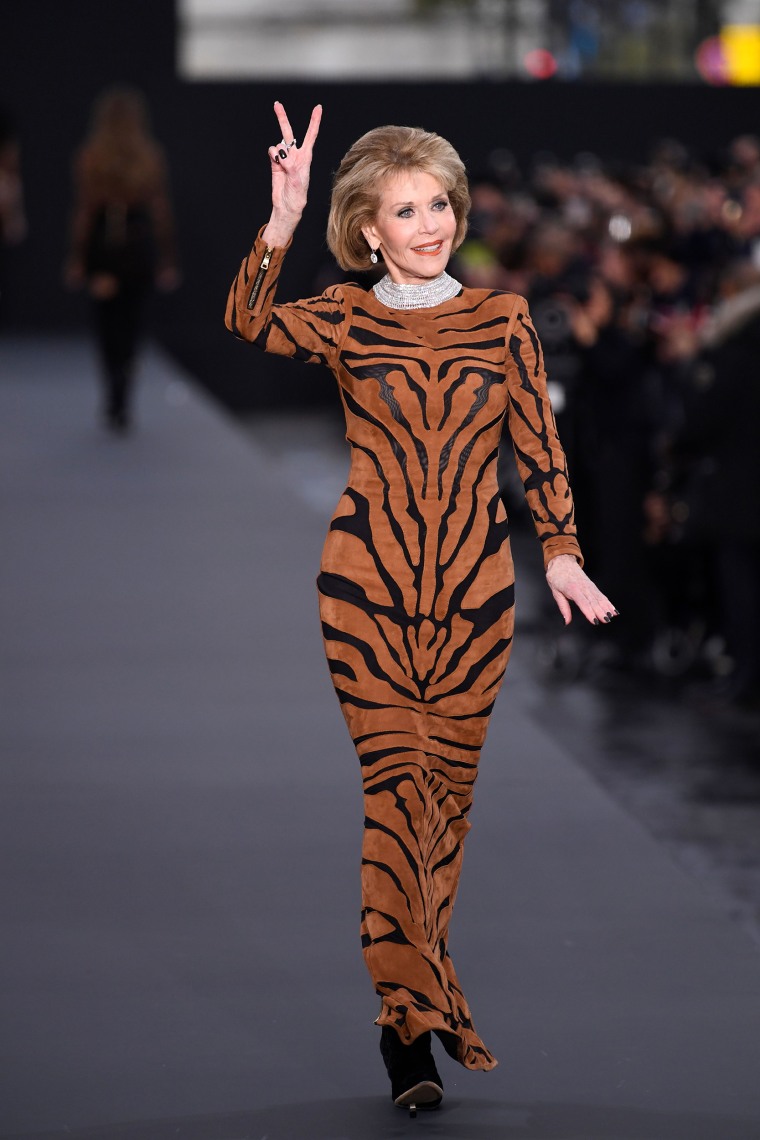 Even runway veteran Naomi Campbell did her share of fangirling, and who can blame her?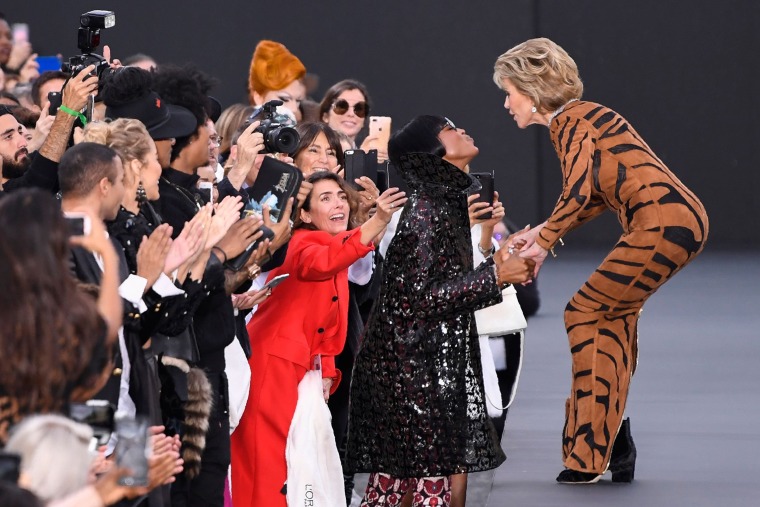 Then there's Dame Helen Mirren. Where do we even begin? The actress, 72, slayed in wide-legged trousers, a figure-flattering trench coat and a black cane that she casually twirled around as she walked ... like the queen that she is.
She topped off the look with her trademark, silvery-white bob and bold, red lip.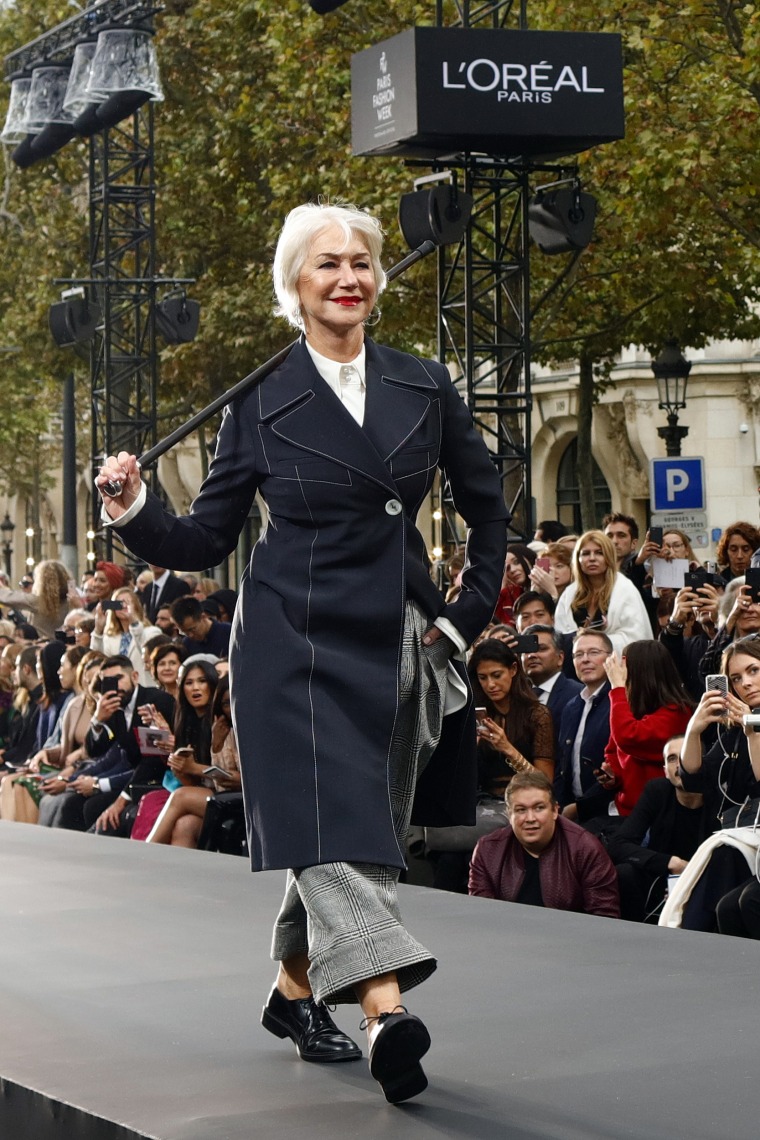 Bow down to the dame.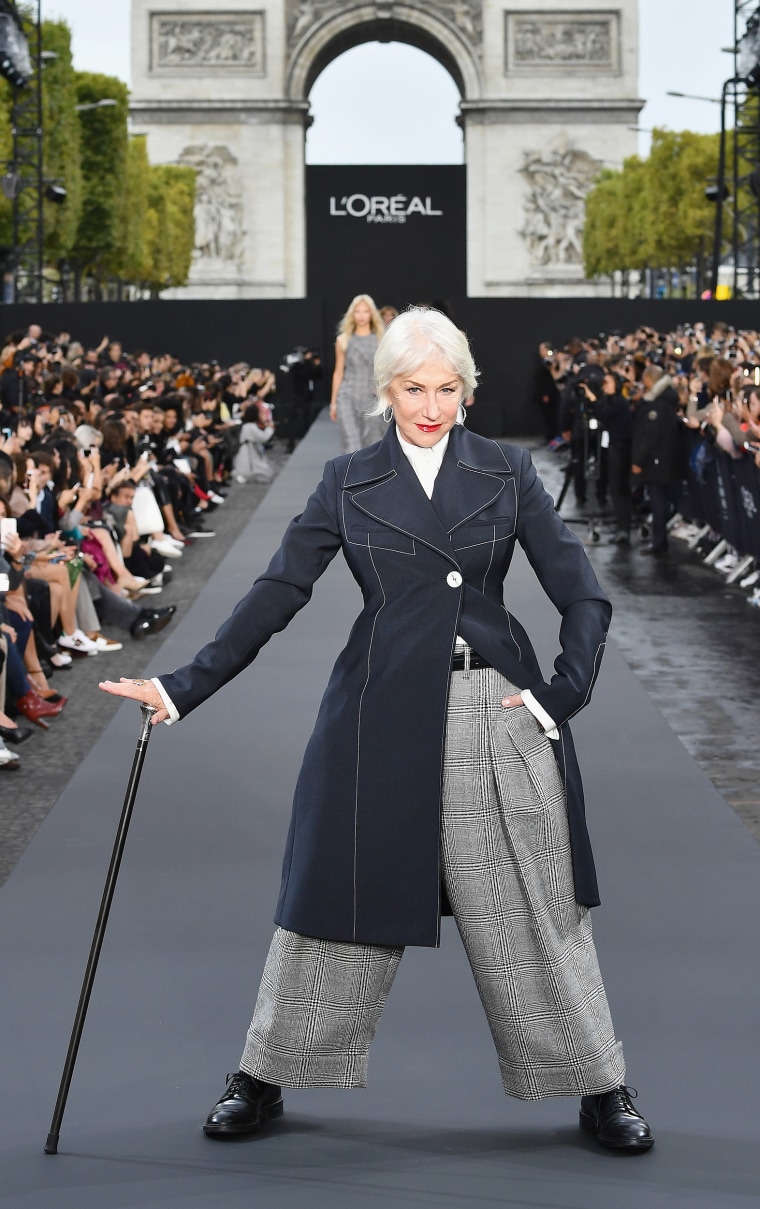 The actresses took a moment to pose for a photo outside the show.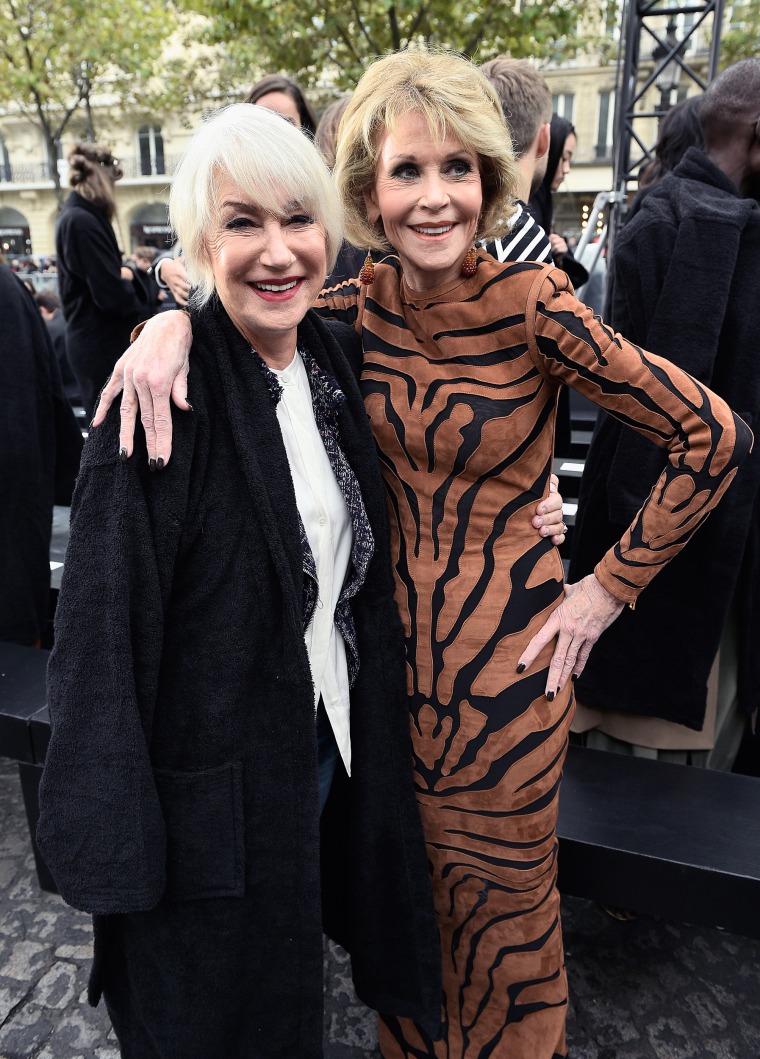 Both ladies are living proof that women only grow more beautiful and powerful with every passing year!