Gone are the days of nearly poking your eyes out with medieval-looking torture devices, I mean, eyelash curlers. Now, that outdated beauty tool has gotten a 21st century makeover.
Meet the heated eyelash curler. Similarly to using a flat iron, wand or curling iron, a little bit of heat makes curling lashes so much easier. Why should the hair on your head have all the fun? Retailing at about $10-$18 on average, this is a beauty buy that's well worth it.
Still sound scary? The makeup experts at Rouge NY proved just how simple it really is to use.
H is for ... Heated eyelash curler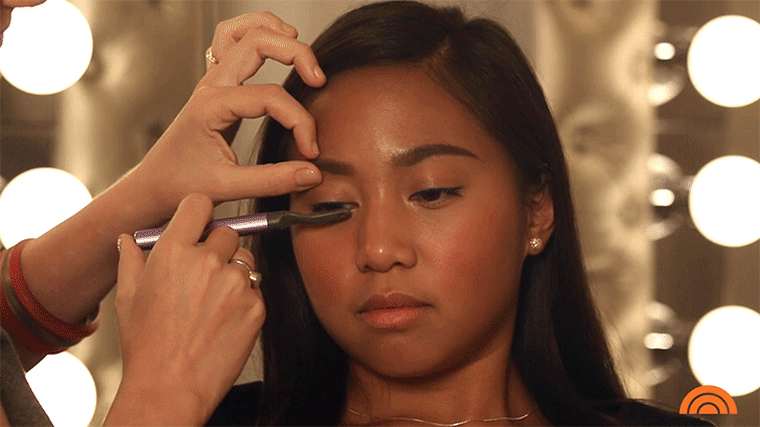 Allow the tool to heat up for about one minute.
Since most versions don't have a clamp, simply place the curler on the lashes and slowly slide the tool upward.
Add a few coats of mascara and bat those beautiful lashes!
Curious what 'H' stands for? Check out our A-Z beauty GIF-tionary with 26 of the hottest makeup ideas.