John and Jessica Hardesty believe their marriage has been blessed, and they say they have proof: A heart-shaped cloud formed above the Idaho couple as they exchanged their wedding vows.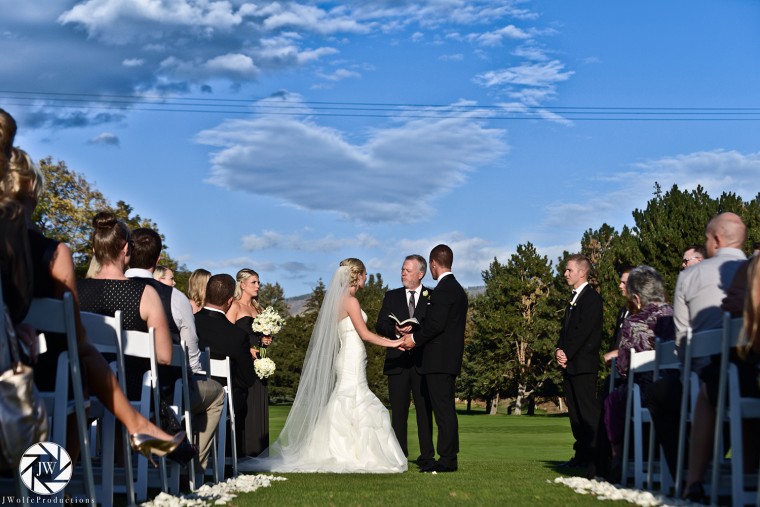 "I think we have a pretty unique love and so it was cool to see that apparently someone above approves of our relationship, and of our wedding, which is pretty sweet," John Hardesty told TODAY.com.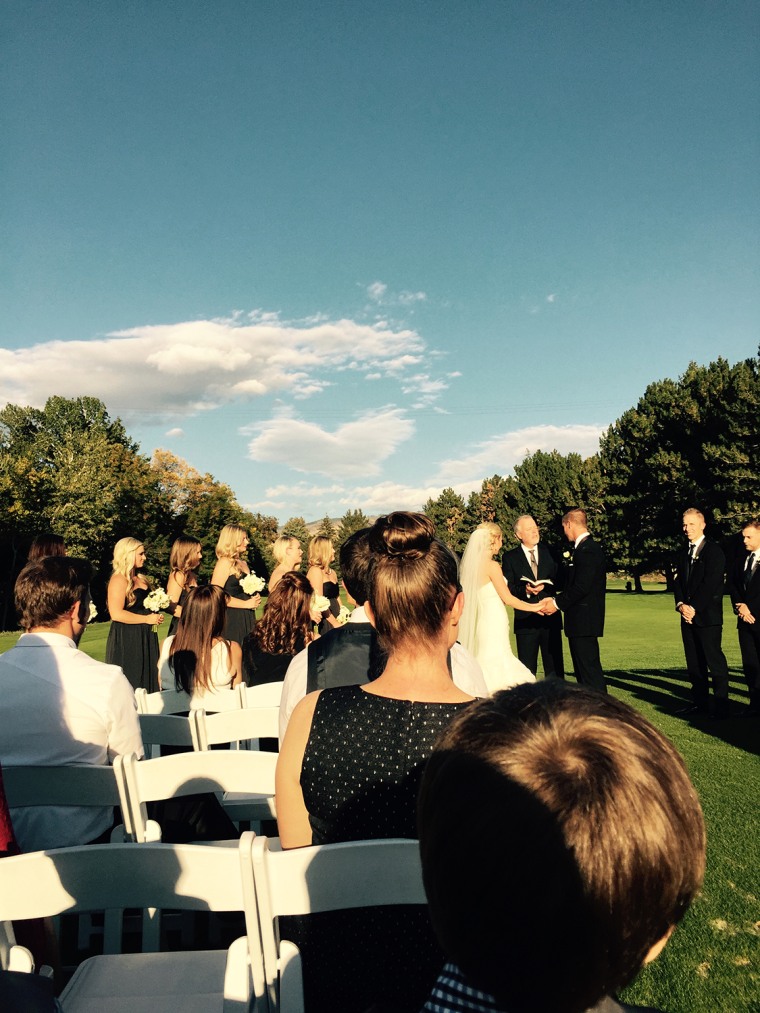 The photographer who captured the shot recalled "running around like crazy, trying to get close-ups, far away shots, different unique shots" when a female guest caught his attention. He looked over and she formed her thumbs and index fingers into the shape of a heart — and then pointed to the sky.
"I looked up and thought, 'Holy cow," said Josh Wolfe, who photographed the Oct. 11 wedding without an assistant. Wolfe said he had already captured the shot, but started taking more once he realized what he had.
"What a once-in-a-lifetime thing to have a heart-shaped cloud right over people doing their vows, in front of their closest friends and family," he said. "As a photographer lucky enough to capture that, it's a blessing." 
Some people have asked Wolfe whether he altered the photo. He said outside of brightening the blue in parts of the sky, "I left it alone." Had he used Photoshop on the picture, he jokingly pointed out, he would have taken out the "stupid power lines."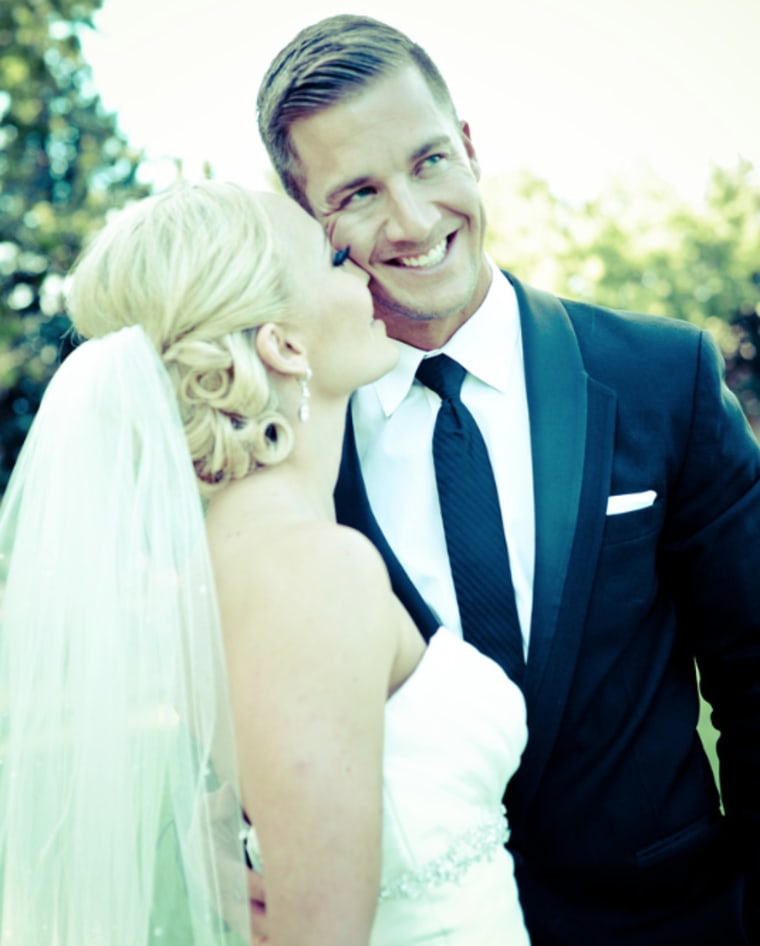 During the reception, a few guests told John Hardesty and his bride about the heart-shaped cloud they saw earlier. The couple didn't give it much thought until a day later when they actually saw the image, first on a friend's smartphone, then from Wolfe himself. 
Hardesty noted the clouds "got so crazy" during the early evening ceremony, which was followed by a short burst of rain that fell, thankfully, after everyone went inside for the reception.
The fact the clouds formed into a heart during the ceremony vows was definitely a sign. 
"There's no other explanation for that," Hardesty said.
"My grandma was pulling some strings up there in heaven for sure." 

Follow TODAY.com writer Eun Kyung Kim on Twitter.