Soccer star David Beckham is no stranger to the courtside celeb scene at Los Angeles Lakers basketball games. He'd probably be confused for longtime fan Jack Nicholson, but something about modeling in his underwear helps people distinguish between the two.
Thursday night, Becks brought one of his four kids, 9-year-old son Romeo, to watch the Lakers take on the Oklahoma City Thunder at Staples Center. In an effort to help the kid look more like dad, Beckham showed his son the proper way to wear his knit cap.
We doff ours to this little display of father-son bonding.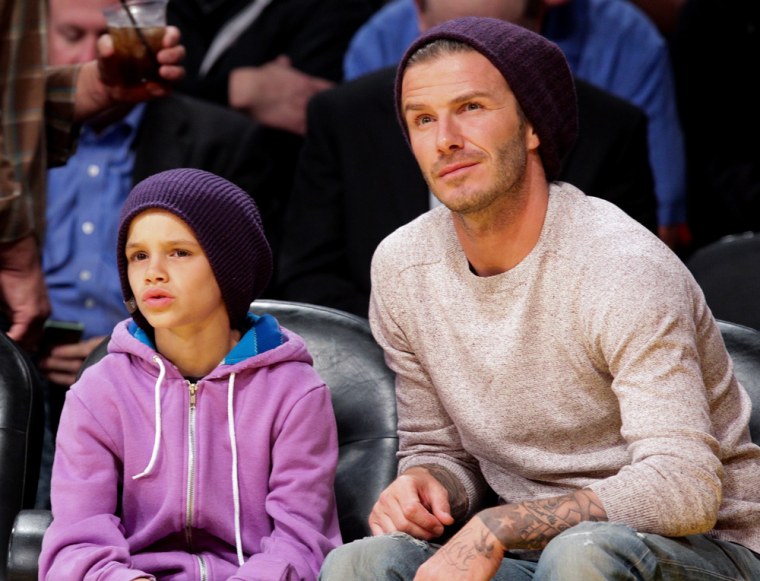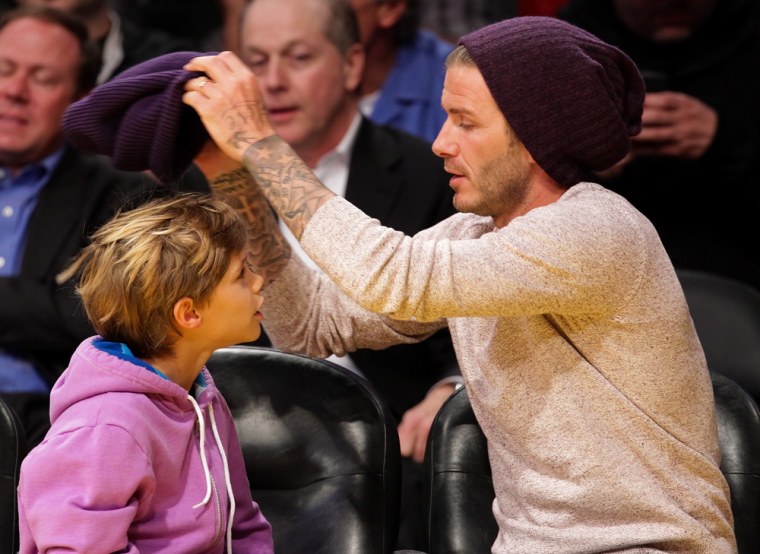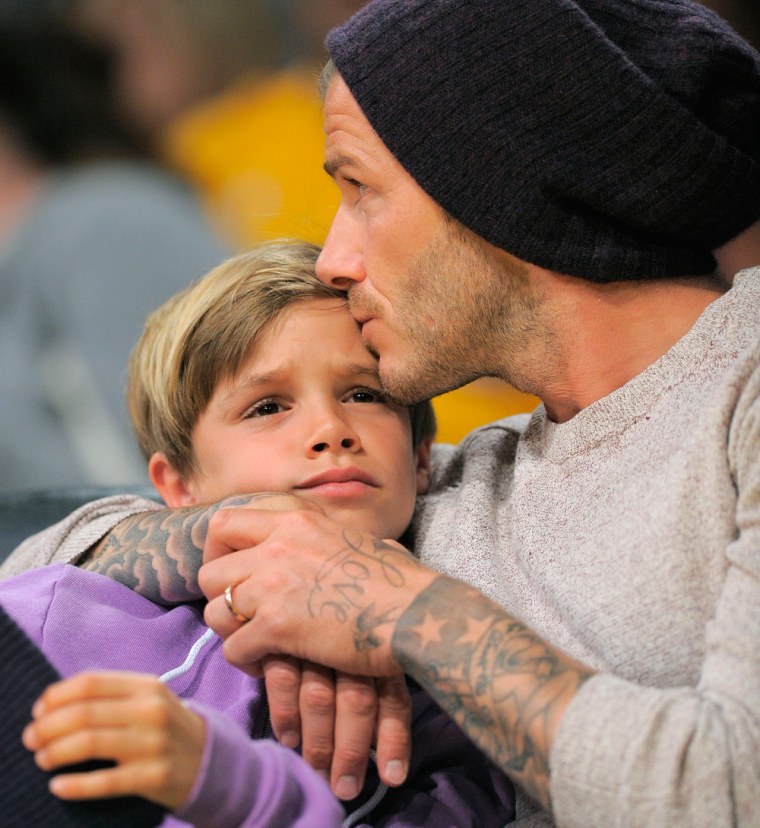 More: