Talk about a storybook wedding. Cassie and Lewis Byrom of Stockport, England, pulled off a truly magical feat last fall: "Harry Potter"-themed nuptials that read as more romantic fantasy than coming-of-age tale.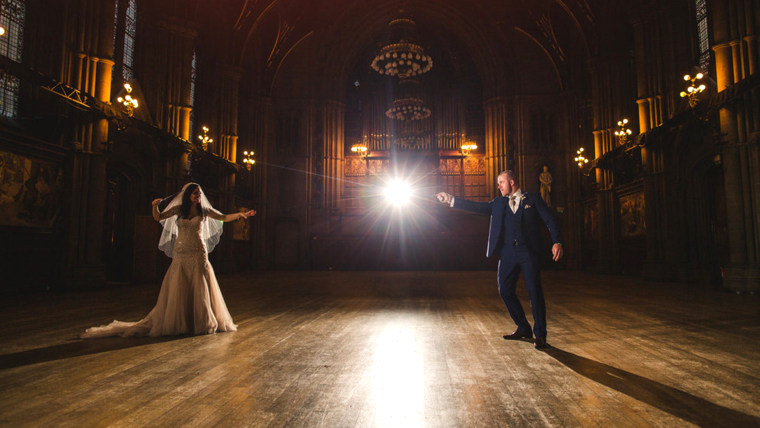 "We knew straight away that if we were going to do it, we were going to do it properly," Cassie Byrom, 31, told TODAY of their Nov. 1 wedding. "We didn't want it to look like a kid's birthday party. We wanted it to be classy and quirky and cool."
RELATED: Here's how much it costs to get married at Cinderella's Castle at Disney World
The two had long shared a love of J.K. Rowling's seven-part literary phenomenon. After Lewis Byrom, 35, proposed on a trip to The Wizarding World of Harry Potter theme park, the series took on new meaning, and the wedding concept began to take shape.
The couple re-watched all the "Harry Potter" films from the beginning, jotting down ideas with a pen and paper. They then scoured charity shops and eBay to find pieces that would help them bring their vision to life.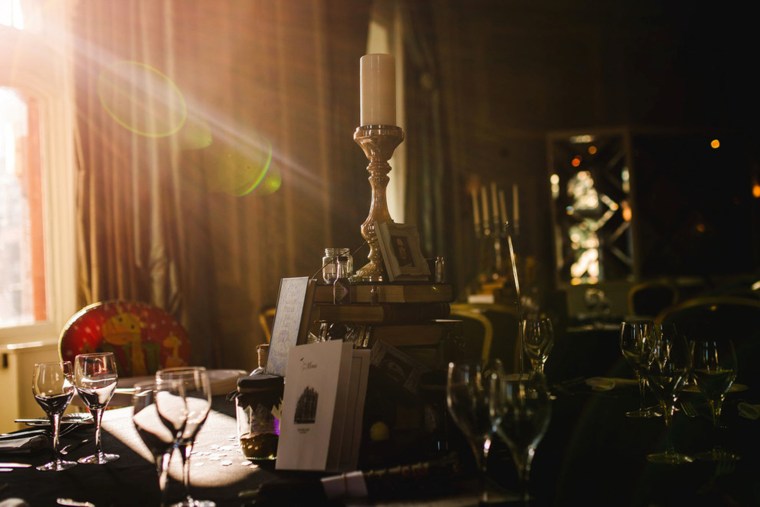 Reactions were mixed. "Some people knew it was so 'us' — that we wouldn't have a typical wedding," said Cassie Byrom. "Our parents were like, 'Really?' But once they saw what was going into it, they came around."
RELATED: 84 wedding photos you can't forget to capture
That included details like handmade wand favors, Azkaban-style "Wanted" posters of the couple and bridal party, and a bouquet made out of real book pages (the Weasley wedding and unbreakable vow chapters, for all you Potterheads reading).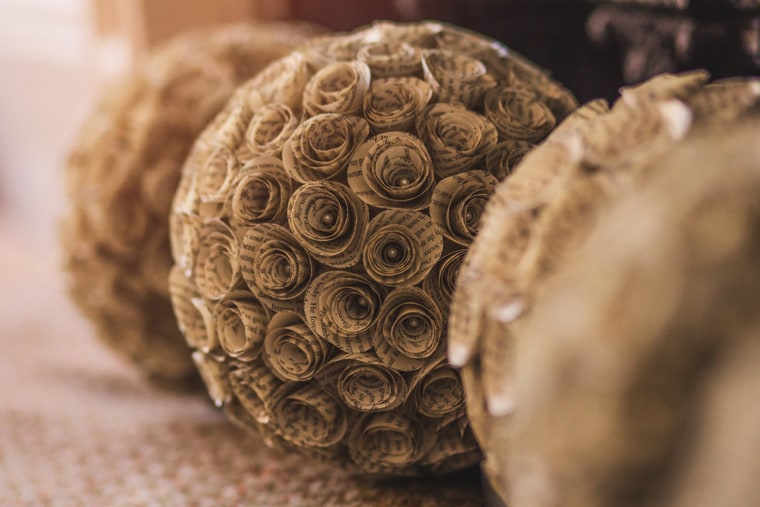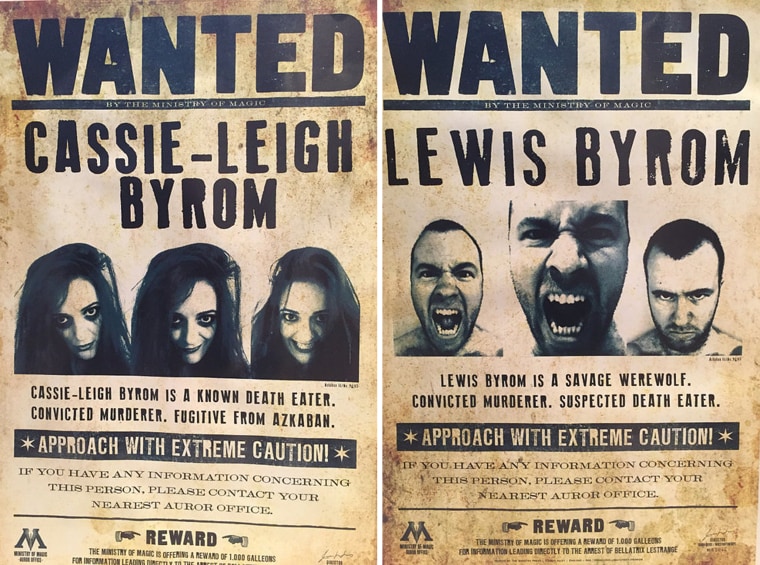 The ceremony took place at Manchester Town Hall, and the reception was held at the appropriately Hogwarts-like Midland Hotel. Tables were named after the seven books and the four Hogwarts houses.
RELATED: Why this woman loves her 'tiny' wedding ring
Snacks included Ferrero Rocher "snitches" and a cake stacked high with Potter references: house crests, "The Tale of the Three Brothers" and Bellatrix and Voldemort Lego cake toppers.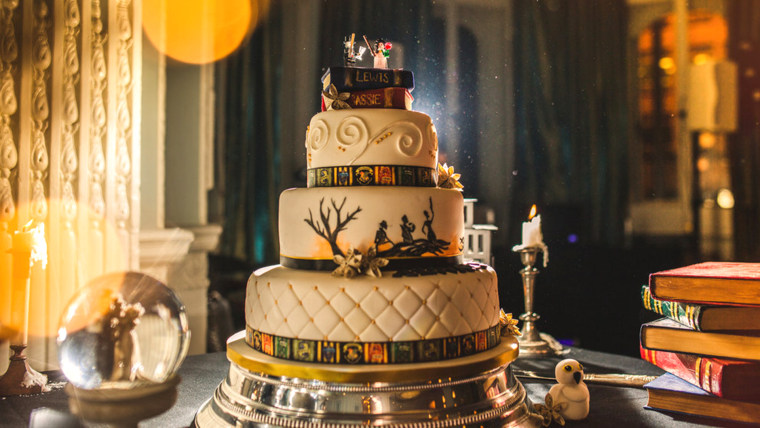 Even the couple's attire paid homage to the theme, right down to the bride's garter and the groom's cufflinks. And — again, for the Potterheads — the rings are inscribed with "Always."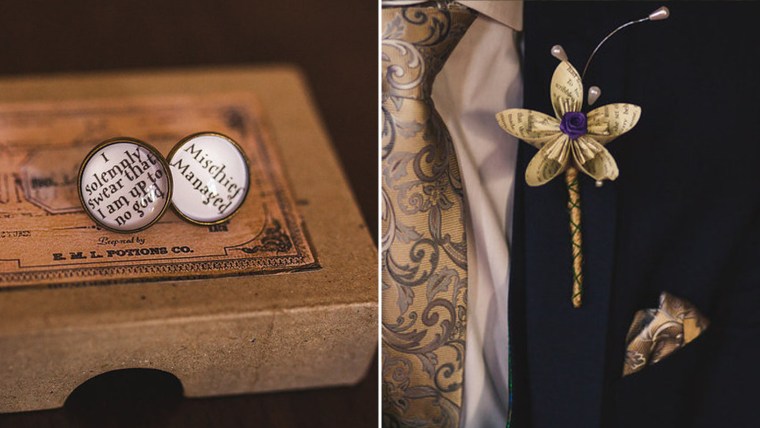 More photos are available on the photographer's Facebook page — and for those interested in getting a piece of the magic for themselves, Byrom is now taking orders for her custom book-page flowers.
RELATED: Billion-dollar wedding? Jennifer Lopez performs at lavish Moscow ceremony
"A lot of people are scared to do a themed wedding because it can be hard to make it look cool and not tacky," she said. "A couple of people said, 'You're crazy.' But it was our wedding. This is what we wanted, and it meant a lot to us."
Byrom hopes other couples will feel inspired to take risks and be true to themselves. "I've seen so many brides say, 'I should have done something like that. I should have listened to myself,'" she said. "You don't have to go all out like we did, but don't be afraid to bring in little touches of things you love."