It's been a whirlwind year for Duchess Kate, who celebrated her 31st birthday on Wednesday with a quiet day out of the spotlight. In honor of her big day, we wanted to take a look back at some of the major milestones the royal clocked as a 30-year-old, from getting a new puppy, to showing off her team spirit at the London Olympics, to — most notably — announcing her pregnancy.
Happy birthday Kate, and may your 31st year bring just as many memorable moments!
Puppy love
Prince William and Duchess Kate debuted the newest addition to their family last January, later revealing they'd named their new puppy Lupo (Latin for "wolf"). A devoted dog owner, Kate's since been spotted out about with Lupo, who even stole the spotlight at a royal polo match.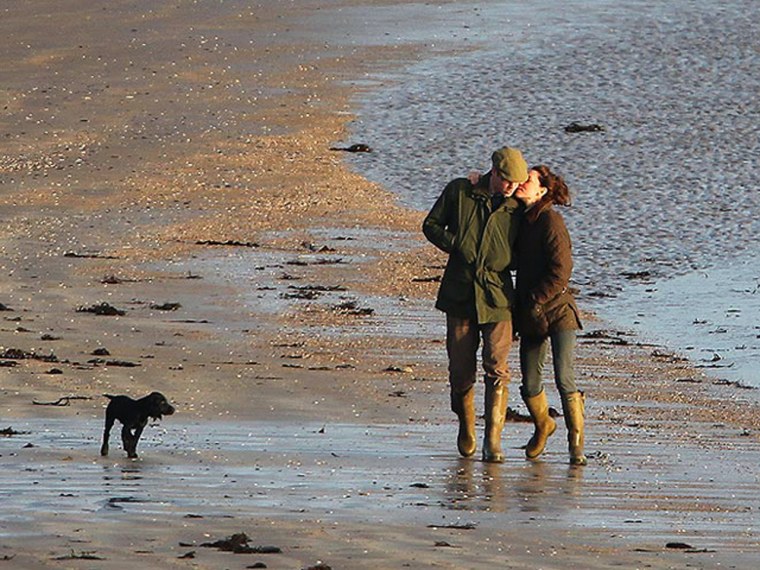 Glamping trip
While she regularly wows in formal wear, Kate showed off plenty of low-key looks this year, proving she can even stay polished in the woods. We loved watching her go "glamping" this summer, when she took to the wild in a pair of $500 boots and Zara skinny jeans to make a campfire with a group of inner-city elementary school kids.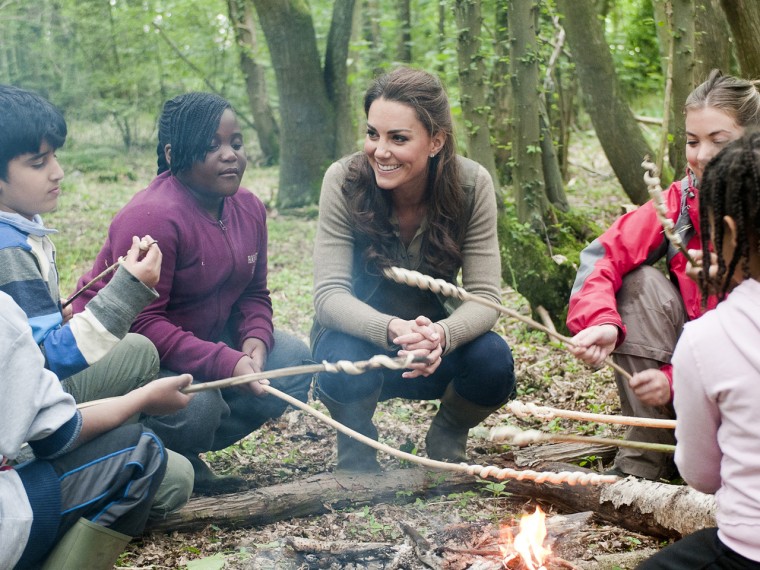 Fabulous fake
The Duchess's ability to mix high and low fashion is one of the qualities that has made her lovable, as she regularly sports affordable styles as well as couture. Here she proved she's no snob, dazzling in a pair of $75 faux diamond earrings from the Fabulous Fake jewelry line.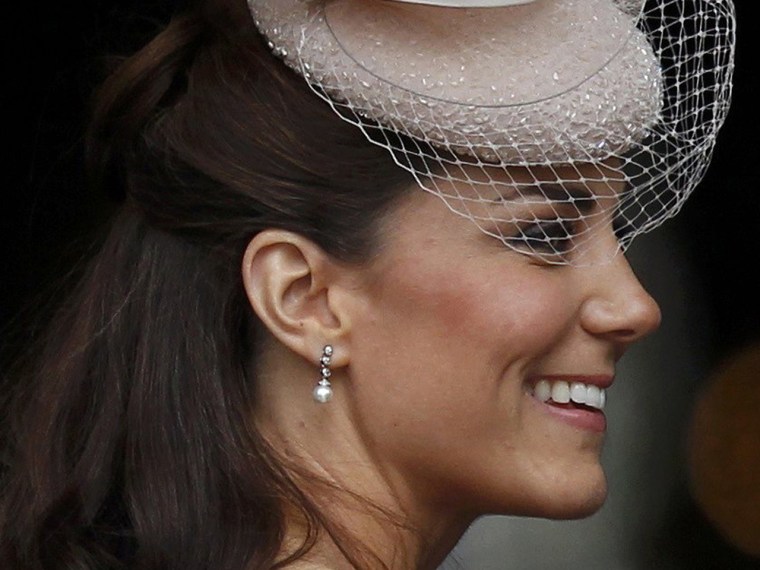 Good sport
Kate wore her feelings on her face this summer at a series of sporting events, revealing herself to be a very passionate — and emotive — fan. Her reactions in the stands at Wimbledon were more fun to watch than the tennis!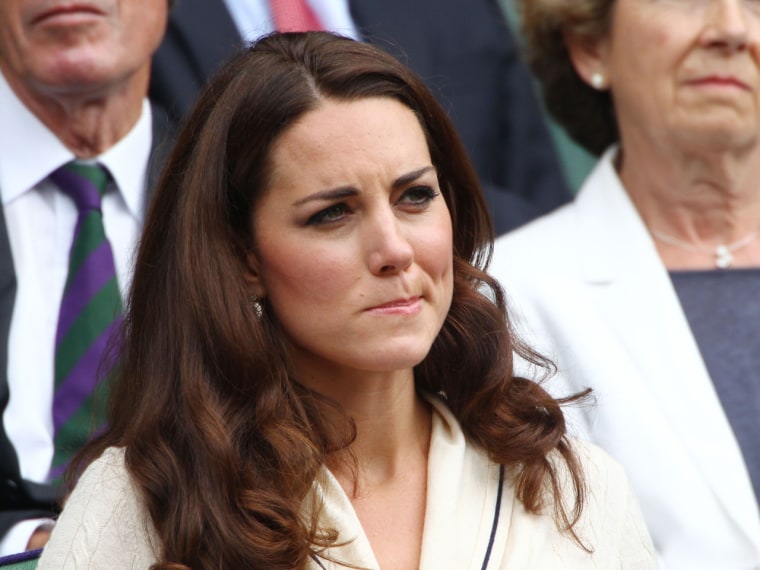 Royal reaction
The Duchess then took her wide range of facial expressions to the Olympics, where photographers captured her in a full range of emotions from joy to shock. This face, made while watching women's synchronized swimming, was one of our favorites.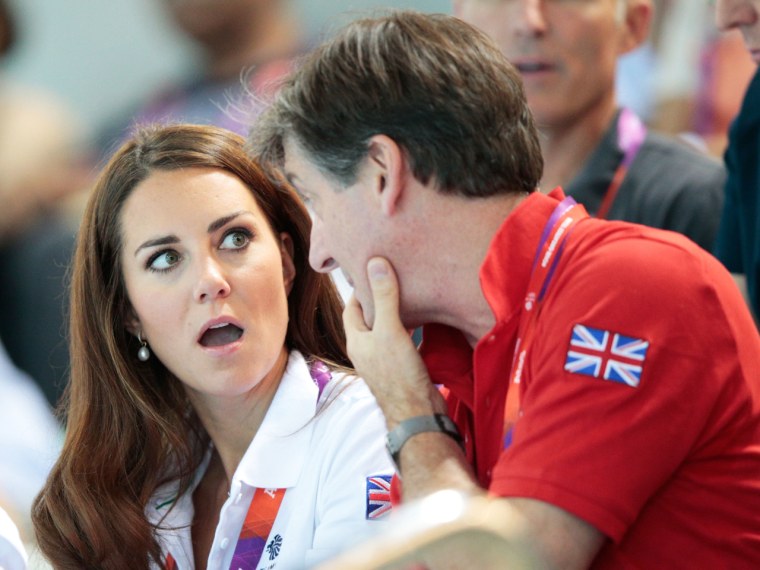 London lovebirds
Even more adorable than the faces Kate made while watching the 2012 London Olympics were the public displays of affection she and Prince William displayed at the games, like this candid shot of their cute hug in the stands.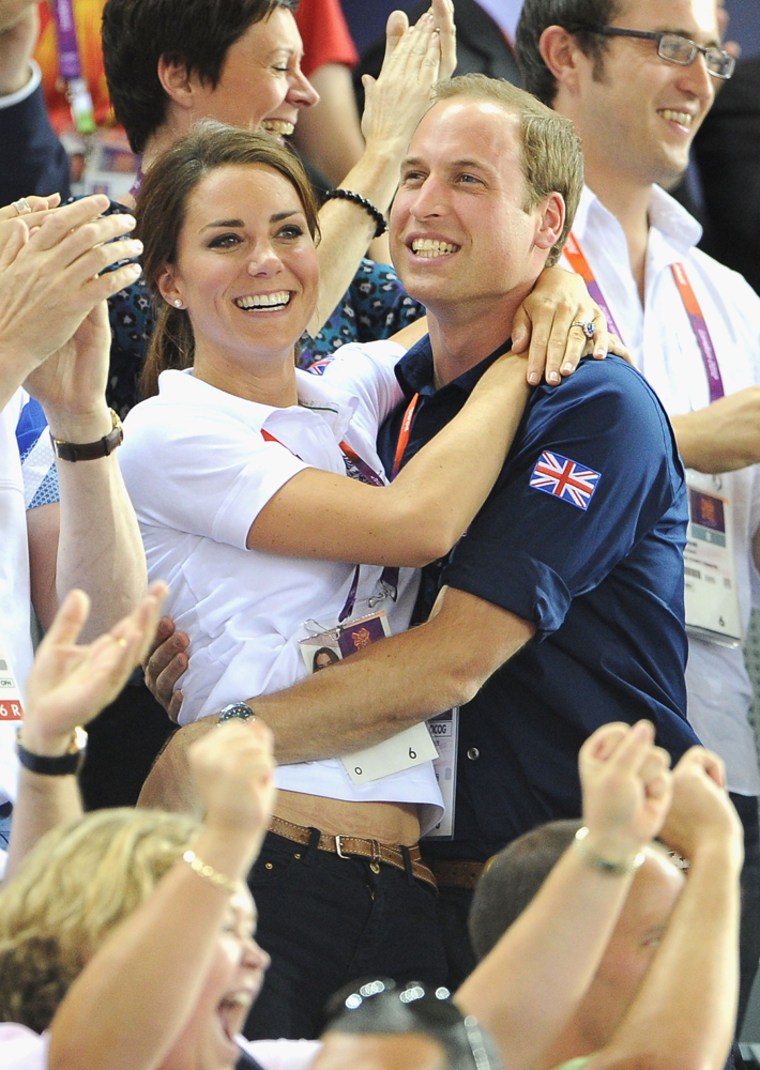 Dancing queen
Kate proved once again that she was a class act this summer, staying in good spirits and showing off her dance moves in the Solomon Islands even as a scandal raged back home over a tabloid's publication of topless photos of the Duchess.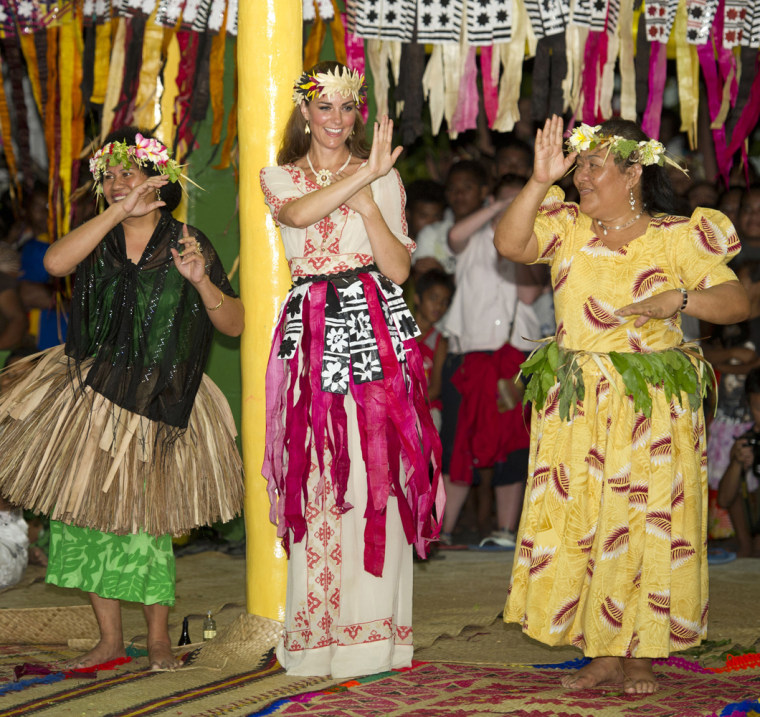 Playing the field
Duchess Kate didn't break a sweat on the field at her alma mater, St. Andrew's School, where she showed she still has what it takes to be a field hockey star — even in heels.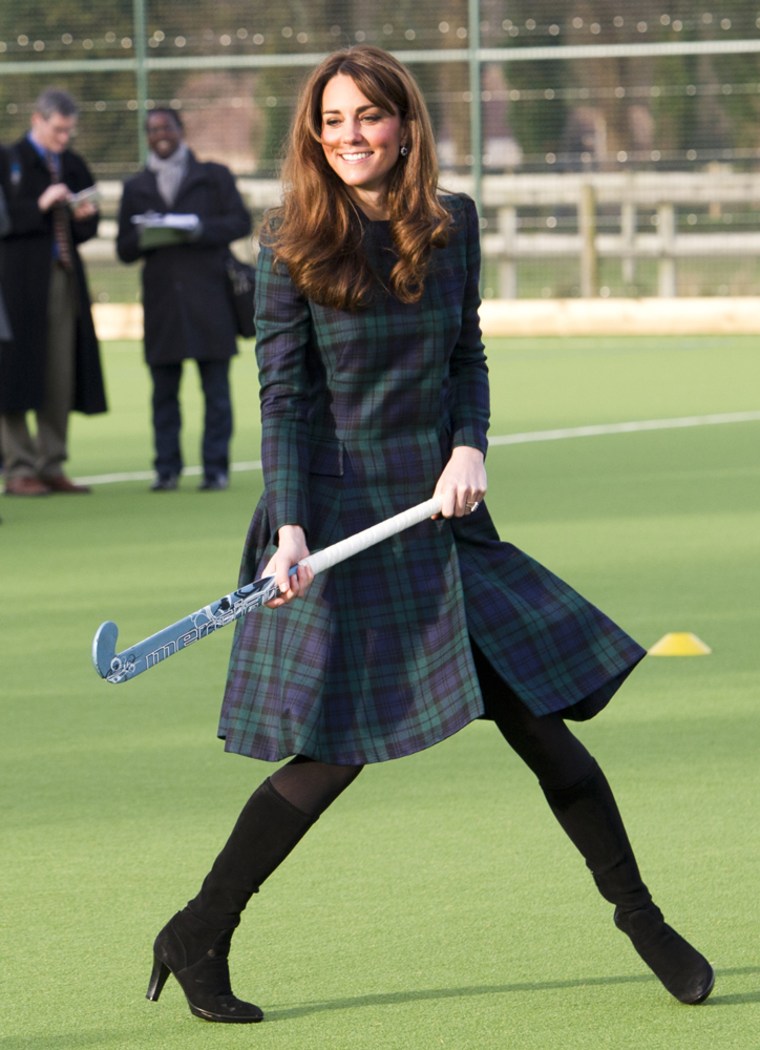 The big bang
Her hair made headlines when she revealed a new feathered fringe, but Kate was lovably honest when asked about the cut, reportedly telling a bystander she wasn't sure she loved her new layers. We've all been there, Kate!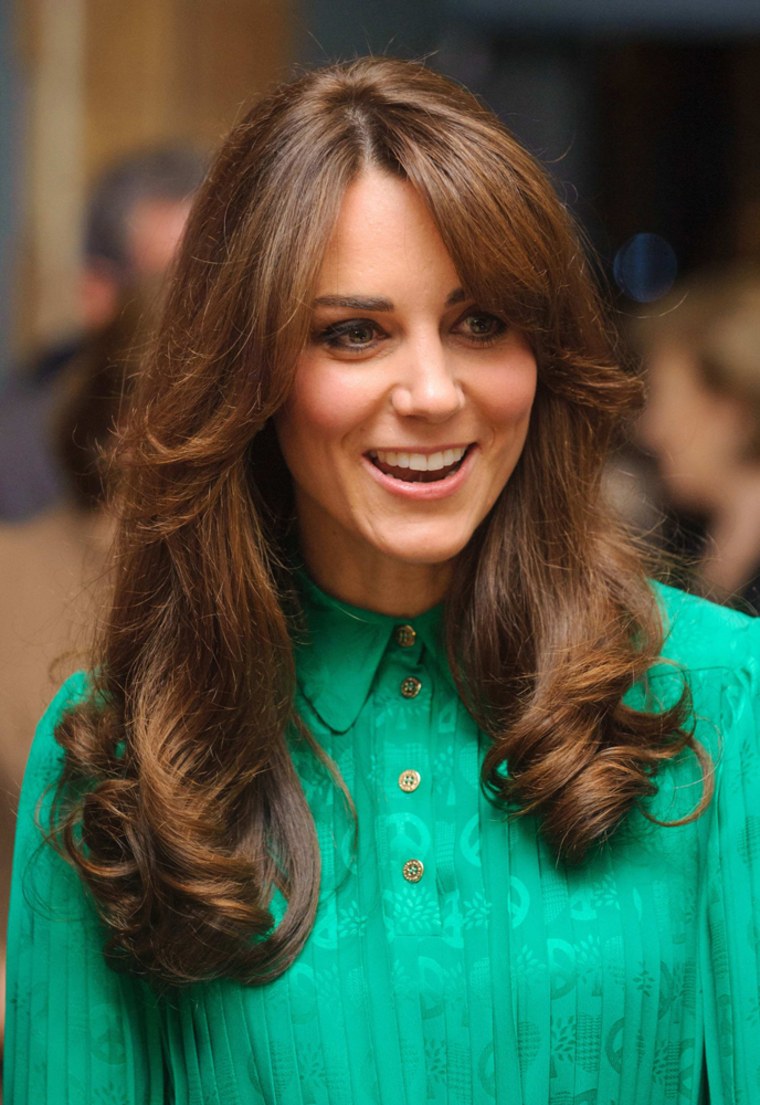 Baby on board
After the Palace revealed Kate had been suffering from extreme morning sickness, the Duchess managed a radiant smile as she left the hospital to return home. She and Prince William are expecting their first child later this year.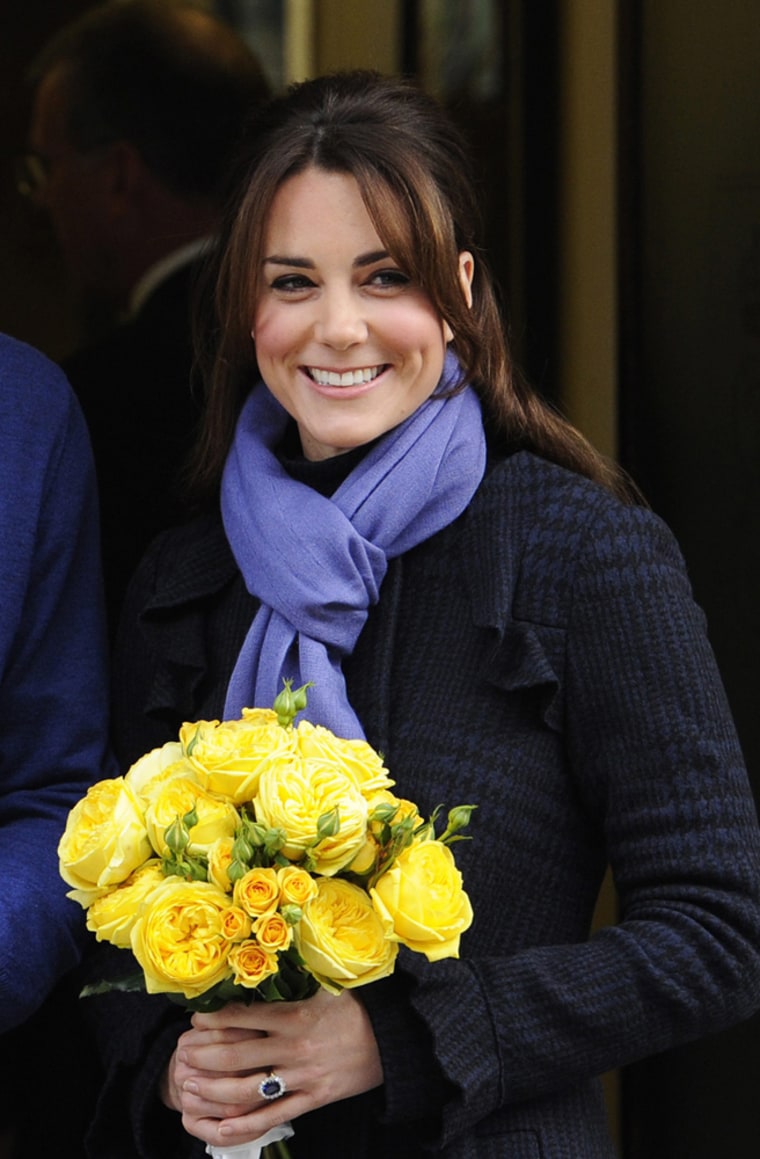 Meena Hart Duerson is a senior TODAY editor who never knows what facial expressions to make at sporting events.
Duchess Kate's 10 best style moments of 2012
Designer: More women copy Kim Kardashian than Kate
Duchess Kate's photos of William released