There's a lot to love about Halloween — from fun costumes to endless candy. But today's wild hairdo and edgy makeup can be tomorrow's breakouts and hair damage. That's downright scary!
That's why TODAY asked dermatologists and makeup artists for a few safety tips to use as you apply and remove your costume.
Sensitive skin — beware!
If you are a person that reacts to cosmetics or has sensitive skin, try testing out your Halloween makeup products before using them on your face.
"Apply a small amount on the product on your inner arm and leave in place for a several hours, wash off, and observe for 24-48 hours. If you get redness or itching in that location, do not use that product, you may be allergic to it!" said Dr. Arielle R. Nagler an Instructor at Ronald O. Perleman Department of Dermatology NYU Langone Medical Center.
Sticky situations
Beware of eyelash glue and other adhesives as these are common causes of skin allergies. If you react to Band-Aids and other adhesives, try an alternative for your Halloween costume, says Dr. Nagler.
Scary ingredients
Check the ingredients of your Halloween products beforehand. "The Food and Drug Administration (FDA) regulates color additives used in cosmetics. You can verify that all of the ingredients in your products are approved for use specifically on the face or around the eyes on the FDA website," said Dr. Nagler. One easy way to avoid applying non-approved ingredients is to buy theatrical make up, which tends to be more reliable.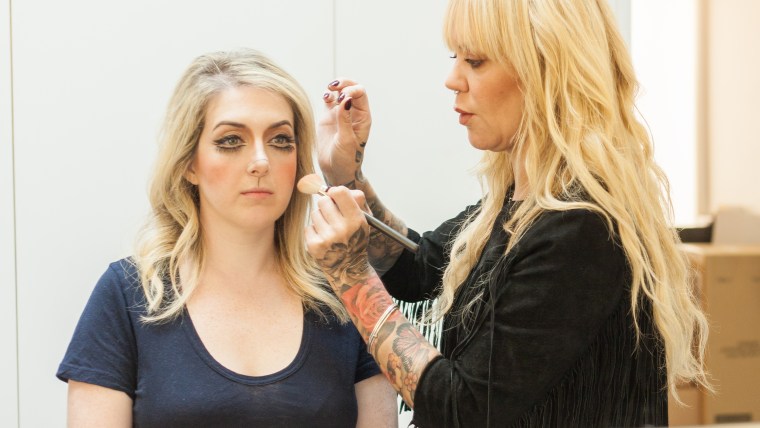 Ward off infections
Getting ready for Halloween with your friends is always fun, but never share makeup products or applicators with friends. "When you apply makeup to your face and particularly around your eyes, nose and mouth, you can easily spread infections including the flu and the common cold," Dr. Nagler said.
Avoid sweat-stained costume mishaps
Most Halloween costumes are made with nylon. So, sweat marks will show right through and retain odor. "To avoid embarrassing sweat marks and odor, apply a dry spray antiperspirant. Look for antiperspirants out on the market that provide a combination of 48-hour wetness and odor protection, are instantly drying, and leave behind no visible residue," said makeup artist Kelly Coulter.
Don't use paint sealers on your face
"These are usually a silicone coat in a mist that binds the paint with your skin for longevity. But at the same time, the mist seals the pores and prevents the skin from breathing for however long you decide to wear it," said makeup artist Tomy Rivero. It's especially not a good option if you are acne prone.
RELATED: This 'magic' makeup remover will forever change how you wash your face
Cleanse well before bedtime
To prevent breakouts, make sure that all of your makeup is thoroughly removed. "Facial soap with a good exfoliator is key to maintaining good health for your skin. [Even] more importantly, if you are wearing paint or heavy makeup all night," said Rivero. Pro tip: Exfoliating pads are a super quick and easy way to get a deep cleanse if you are exhausted after a night of partying.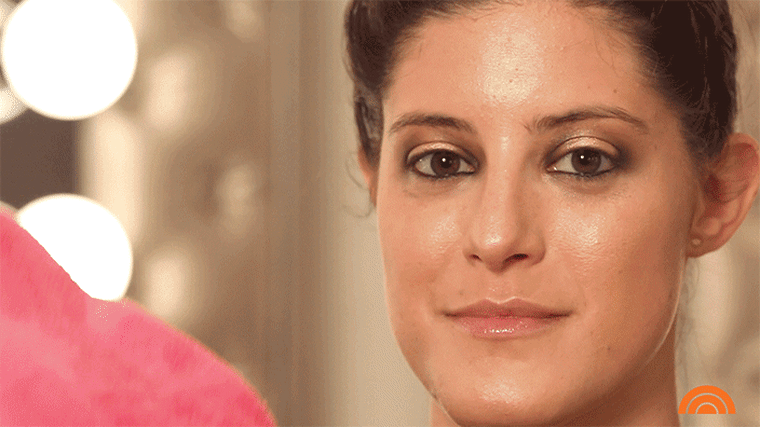 Avoid Halloween hair hijinks
"If you get glitter stuck to your scalp, try using a clarifying shampoo such as Kevin Murphy Maxi Wash. This often does the trick for my clients. Gently massage the scalp with the shampoo to break up any glitter that has affixed to your scalp," said Jonathan Elkhouri, master stylist and owner of Salon Khouri in the Washington, DC metropolitan area. If you are attempting any hair looks that defy gravity using wire (like Pippi Longstocking or Dr. Seuss' Whoville characters), be sure to use a coated wire such as a pipe cleaner or wired-ribbon. If your hair gets stuck in one of the wires, apply a generous amount of conditioner onto the knot and gently work out the tangle, Elkhouri suggests. The conditioner will make the hair slippery enough to detangle the wire from the hair.
"Hair extensions are such a fun easy way to spice up any Halloween costume," added RPZL salon co-founder, Lisa Richards. Many trendy Halloween looks require more length and volume (like Katniss from "The Hunger Games," a Grecian goddess, Thor or the very relevant Mets player Jacob deGrom), and with clip-in extensions, you can easily achieve this look. However, it is important that you take them out before you go to bed, wash hair extensions every 6 to 8 wears and store them in an upright vertical position to maintain the integrity of the extensions," said Richards.